When I came up with this recipe I knew my husband (Co-Founder, Lee Veldkamp) would love it. He is always playing with things, often until they fall apart. His siblings sometimes joke, if you want something broken, give it to Lee for a while.
This stress ball is perfect for the sensory activity Lee likes while he's thinking. While I do think he could and would destroy this DIY Stress Ball over time, it's inexpensive and easy to make. The essential oils' aroma is easy to smell and help calm and support mental focus. It's a great tool to have along at work or school. Did I mention this recipe is kid-friendly?
What I Love About This Recipe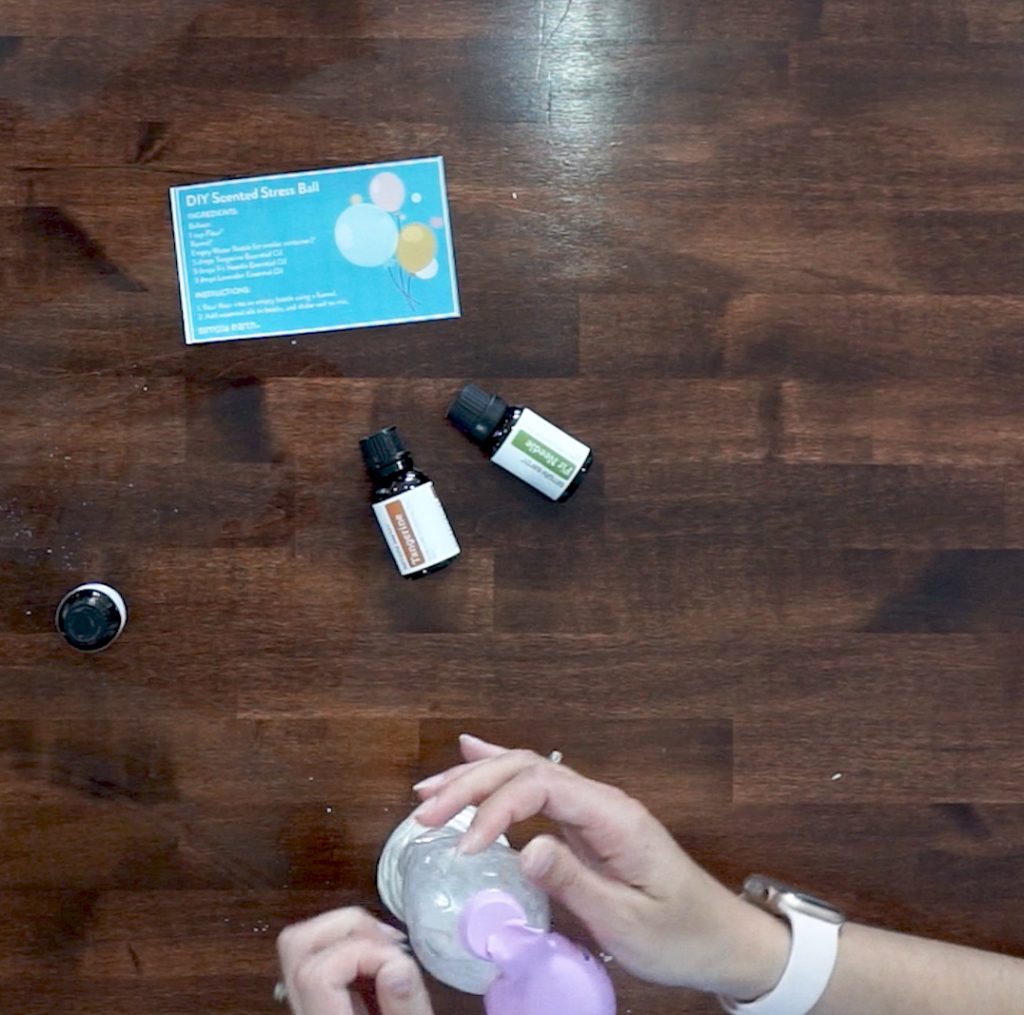 I love that this recipe is so easy and so helpful! A stress ball to ease stress + the power of essential oils. I'll call that a stress buster!
What's in the DIY Stress Ball Recipe?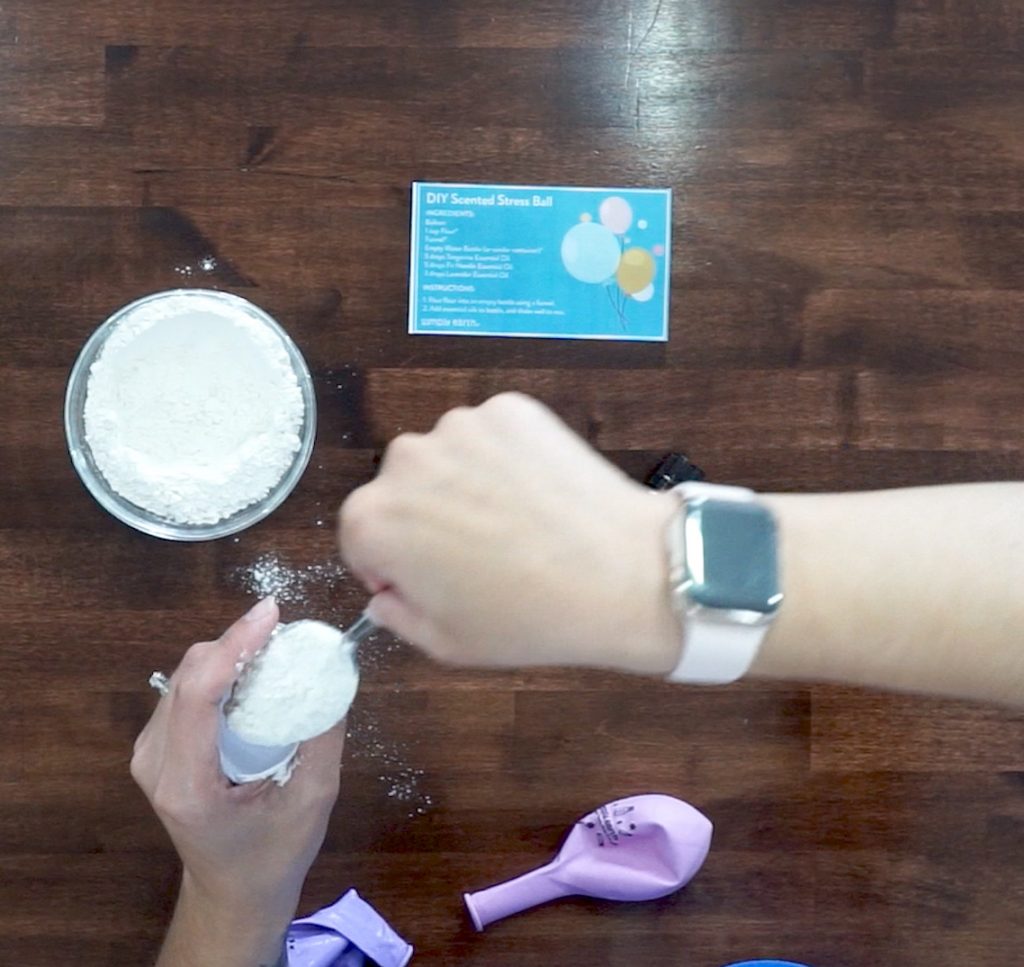 Balloon
A balloon is used to be the casing for this recipe.
Flour
Flour provides the base for this recipe. It is the main component inside the balloon stress ball.
Tangerine Essential Oil
Tangerine Essential Oil has a fresh citrus aroma with slight tangy and sweet notes too. It also has properties that help reduce nervous tension.*
Fir Needle Essential Oil
Fir Needle Essential Oil has sharp, crisp, and clean scents of fir needles. It's aroma also helps support respiration.*
Lavender Essential Oil
Lavender Essential Oil is one of the most well known essential oils out there. It has a fresh, floral aroma that blends nicely with the other oils in this recipe.

Things to Remember When Using This Recipe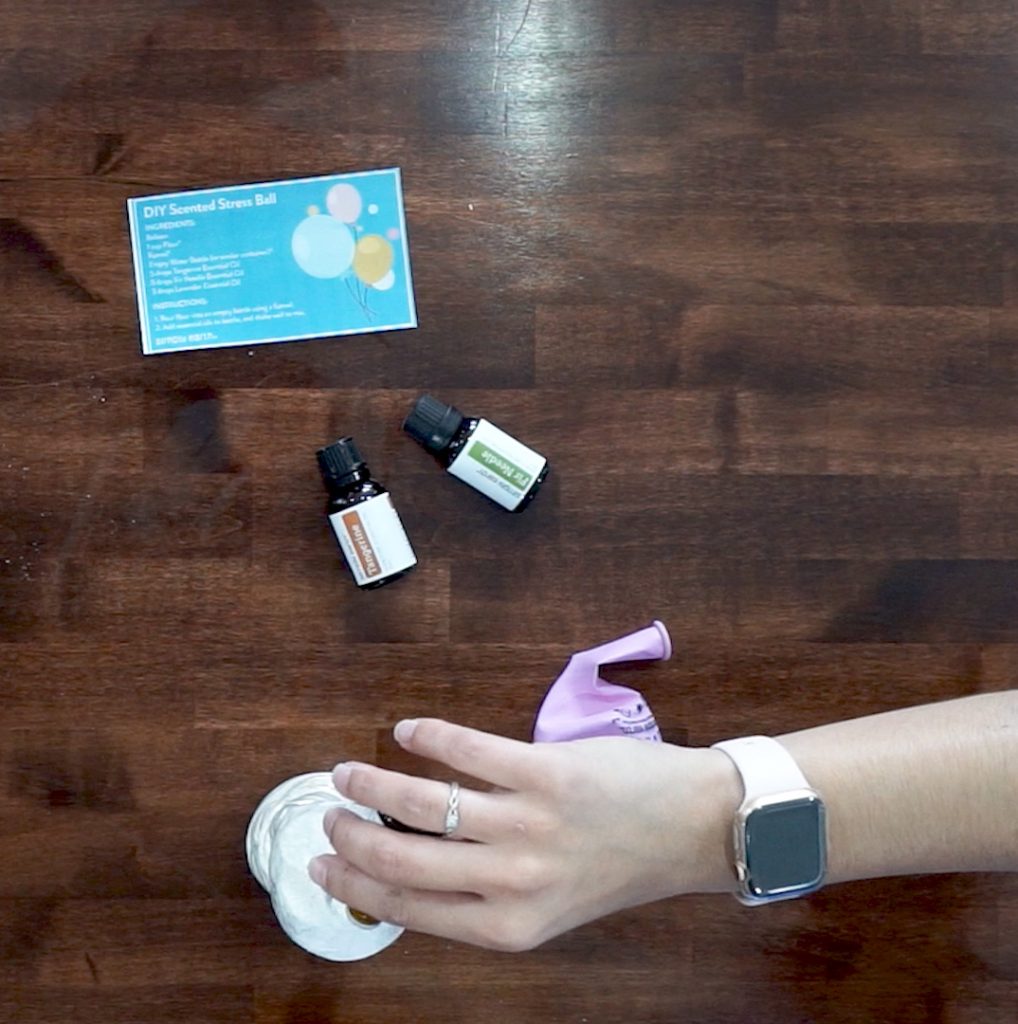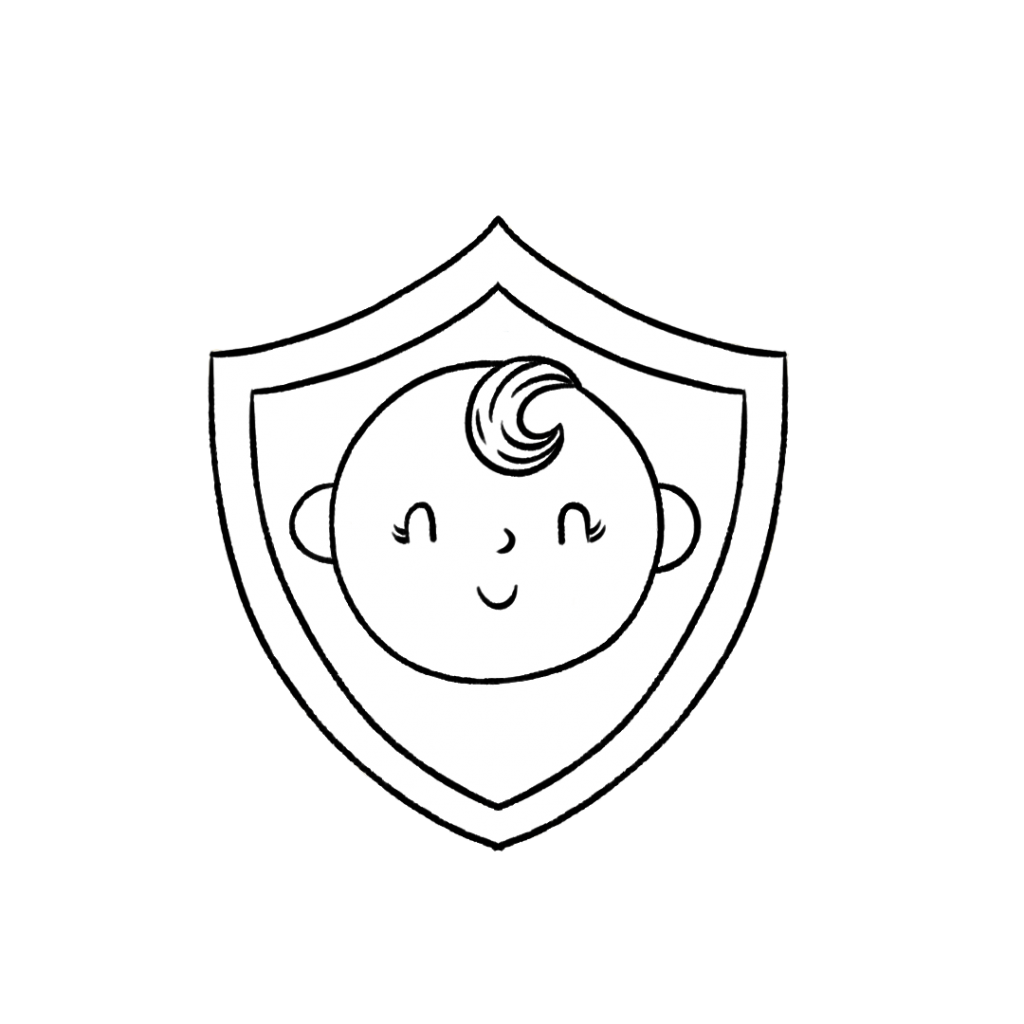 This recipe is safe to use with children 2+.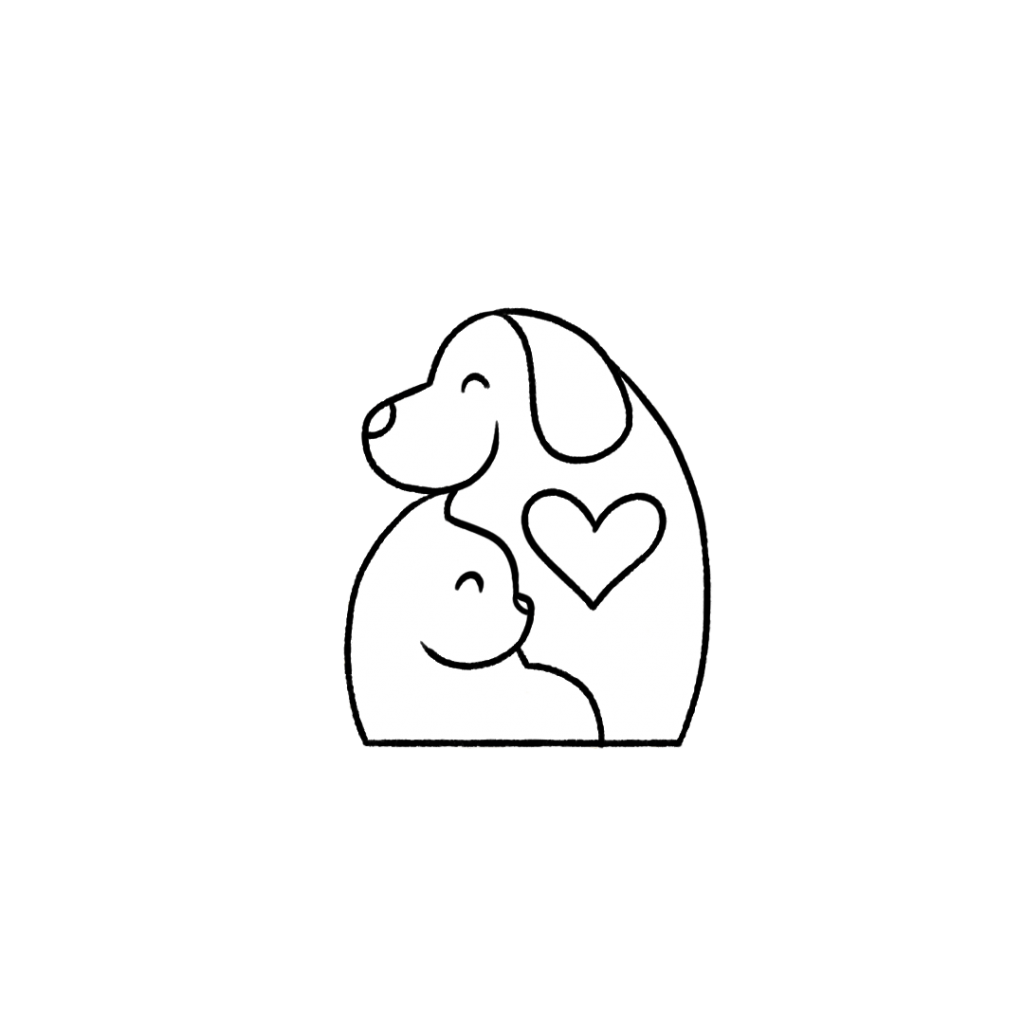 Avoid using this stress ball around your pets as some of the essential oils may irritate them. If you do use it in close proximity, make sure they have an escape from the smell.
Never ingest any essential oil, even if it's generally regarded as safe. For more information on why we don't ingest essential oils, check out this blog post.
*These statements have not been evaluated by the Food and Drug Administration. This product is not intended to diagnose, treat, cure, or prevent any disease.
DIY Stress Ball Recipe
How To Make A Stress Ball with Essential Oils
Directions
Pour flour into an empty bottle using a funnel.
Then, add essential oils to the bottle and shake well to mix.
Blow the balloon up then allow it to deflate, this helps it stretch to hold the flour mixture. Attach the end of the balloon to the bottle opening. Squeeze the flour mixture into the balloon.
Pinch the end of the balloon and remove from bottle. With the balloon still pinched, gently squeeze out excess air to desired firmness. Tie balloon.
To use, squeeze balloon to help ease stress and increase focus. 
Squeeze the Stress Away!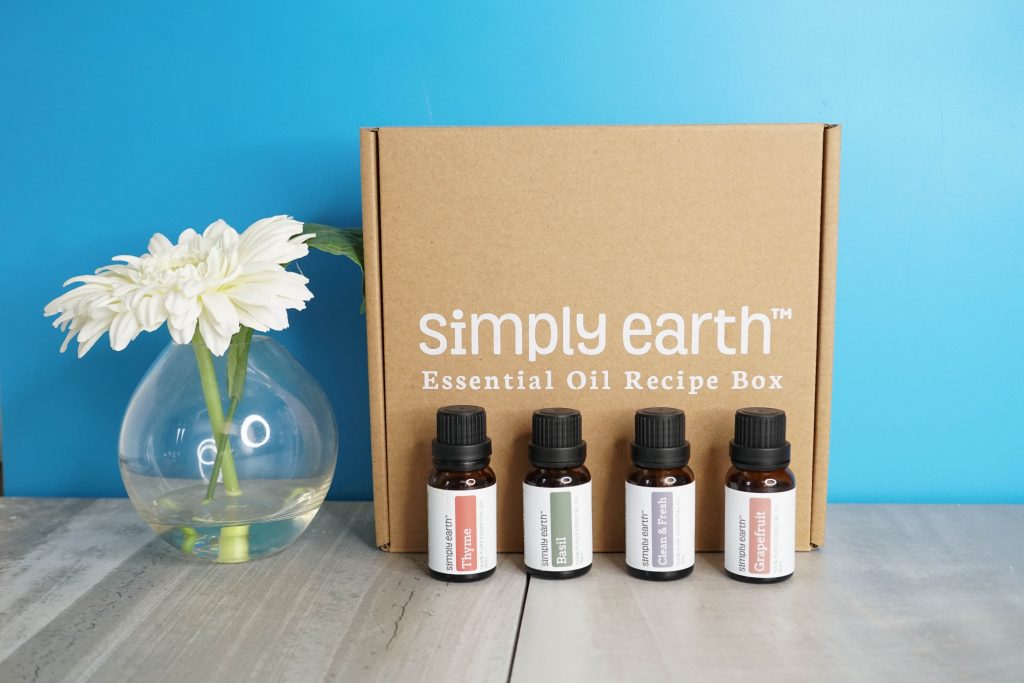 This DIY stress ball will help you tackle those stressful situations! Let us know what you think about this recipe by commenting below or connecting with us on social media @fromsimplyearth!
Subscribe today to our Essential Oil Recipe Box. Each month, you can receive four full-size 100% pure essential oils, six natural recipes, plus the ingredients you need to make them in our Recipe Box.
With the box, you'll learn new ways to use essential oils, make more essential oil roll-on recipes, and have the peace of mind that you are making your home toxin-free. This month of April, we focus on Home Detox. This box is worth over $150 if priced from the Big Essential Oil Companies. You get all those goodies from Simply Earth for only $44.99. Go get it!