When I was in high school, my face felt oily all the time. By the end of the school day, I felt gross and uncomfortable. What highschooler needs to feel like that, right?
I tried everything, face soap to face soap, but had no success. The soaps made my face feel extremely dry in the morning, but it would still be oily by the afternoon. I tried soaps with exfoliates that were too harsh on my sensitive skin. Cheap and expensive soaps? Yup, I've tried them all! I was miserable and eventually went on some very strong medication to help clear up my already sensitive skin.
I am so glad that part of my life is behind me, but I still sometimes have weeks when my skin is less than perfect. Now, I take a more natural approach. I use our 6-Step Natural Skincare Routine and experiment with essential oils to find what works best with my sensitive skin. I also love using this Happy Joy Face Soap. It's easily one of the best face soaps I've tried — gentle on my skin, while still leaving my face feeling clean and refreshed.
What I Love About This Recipe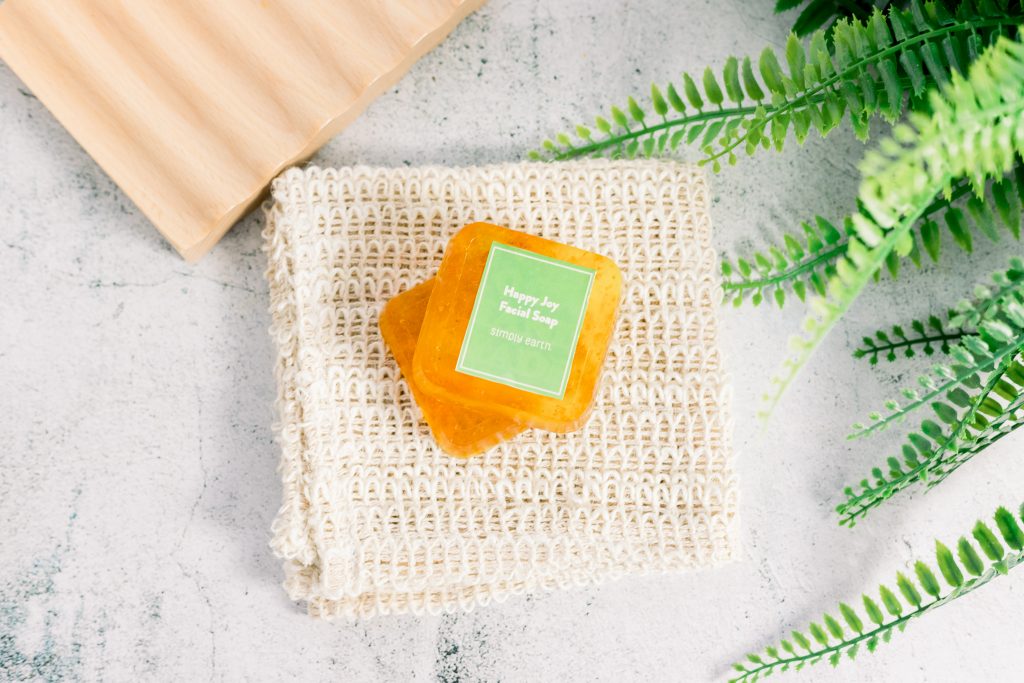 This face soap makes my skin feel great and its aroma helps me feel great. I'm not a morning person, but using this face soap for my sensitive skin definitely helps me wake up, and it makes my face feel ready for the day. Plus, it's one of the best natural face soap for acne! This face soap bar is great for men, women, teens, and adults, especially if you have sensitive skin.
This recipe also makes really pretty soap bars, which makes it perfect to put in a guest room or gift basket!
What's in This Face Soap Recipe?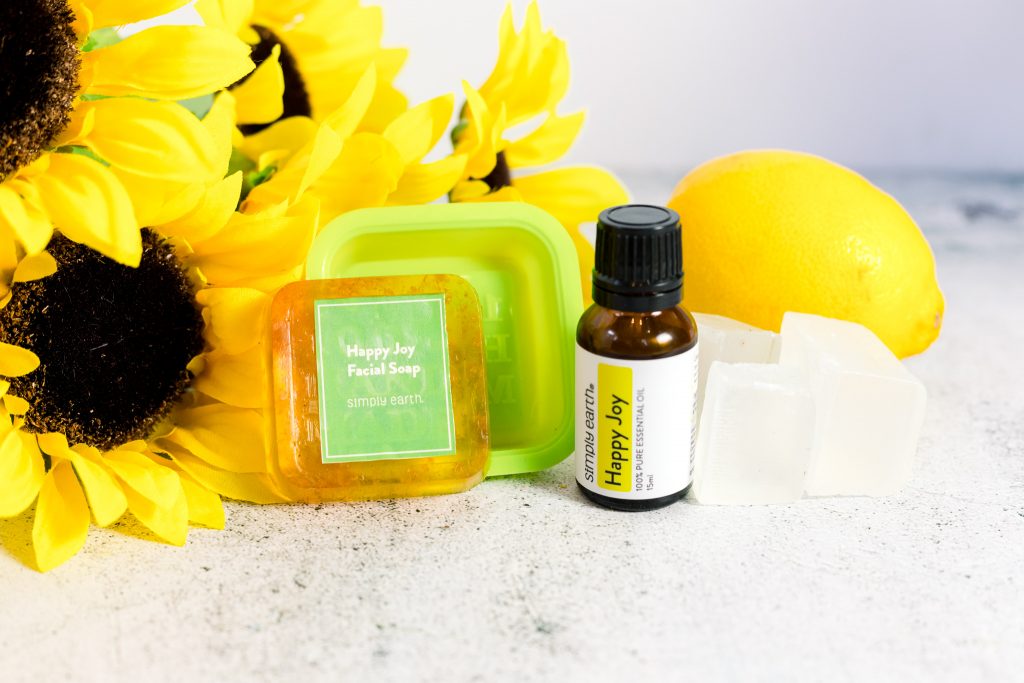 This recipe is made up of toxin-free ingredients that your skin will love!
Aloe Glycerin Soap Base
Aloe Glycerin Soap Base: I love using aloe products on my skin. My face is easily irritated, and aloe is both soothing and cell regenerative. This means it helps my sensitive and easily damaged skin recover. Glycerin is a natural byproduct of mixing oils with fats. It's clear and odorless making it a fun soap base to work with.
Lemon Zest
Lemon Zest adds some natural color and aroma to your soap. I love its bright, refreshing smell as I wash my face in the morning.
Happy Joy Essential Oil Blend
Happy Joy Essential Oil Blend: This blend of Geranium, Sweet Orange, Grapefruit, & Ylang Ylang makes my morning face wash a bit more joyful. It's geranium and grapefruit content help balance the oils in your skin. This blend is also antibacterial, antifungal, and skin healing.*

Things to Remember When Using This Recipe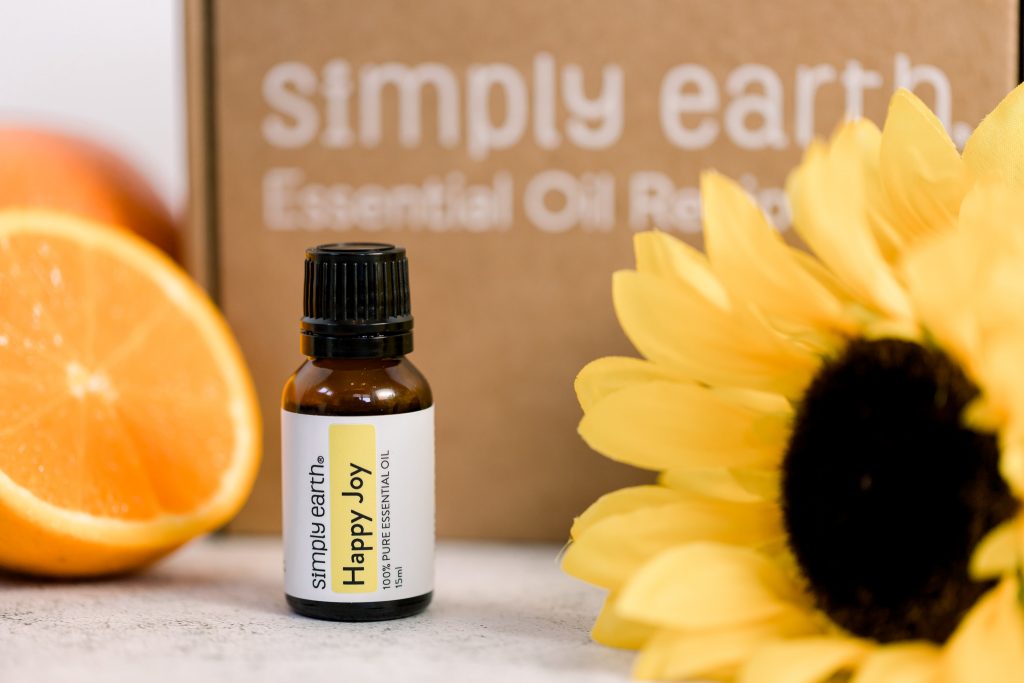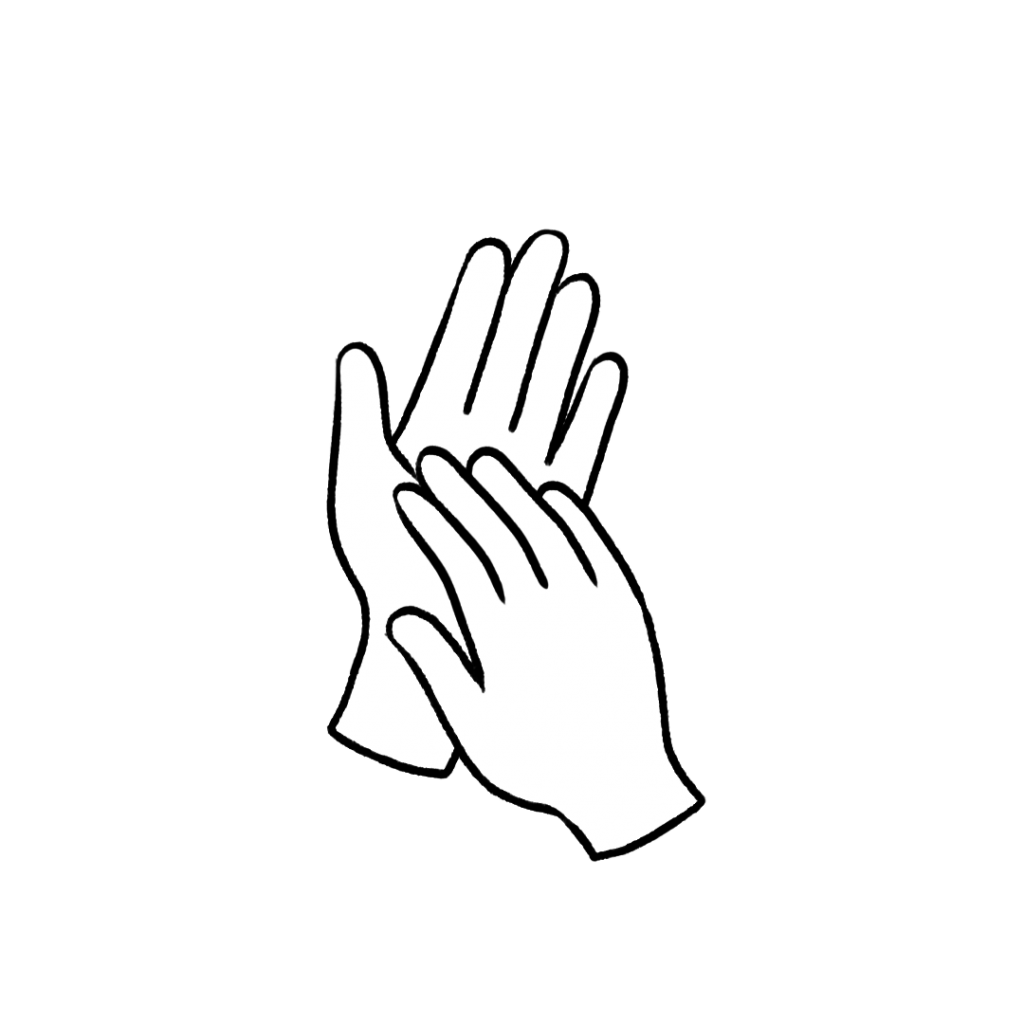 Always dilute any essential oil before using it topically. Failing to do so can cause irritation. Check out this handy dilution chart we created for topical use. In this recipe, the oil is diluted in the soap base.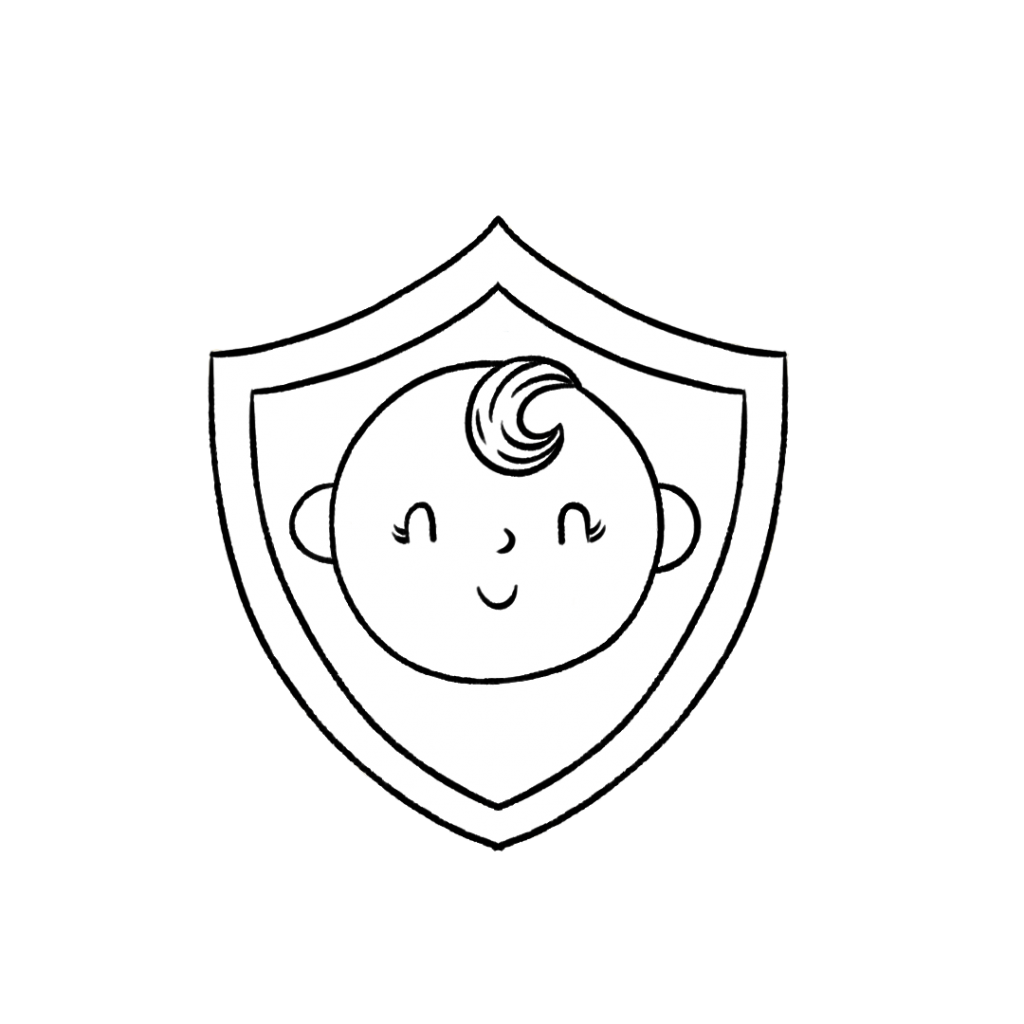 This recipe is safe to use with children 10+.
Some oils used in the Happy Joy Blend are considered phototoxic. That means they can make you more prone to sunburn. This is a low risk in this blend, but if you're worried about it, don't use it before spending time in the sun.
Ylang Ylang Essential Oil is in our Happy Joy Blend and is best in small quantities, as it is in this recipe. Overuse can cause headaches and nausea. As with every essential oil, some people are more sensitive to this oil than others.
Never ingest any essential oil, even if it's generally regarded as safe. For more information on why we don't ingest essential oils, check out this blog post.
*These statements have not been evaluated by the Food and Drug Administration. This product is not intended to diagnose, treat, cure, or prevent any disease.
Happy Joy Face Soap Recipe
Happy Joy Face Soap: DIY Facial Soap for Sensitive Skin
Directions
In a double boiler, or in the microwave using 15-second intervals, melt the soap base. 
Once the soap is just melted, remove from heat. Stir in 6 drops of Happy Joy Essential Oil.
Add your lemon zest and stir.
Pour into mold. Allow the mixture to cool.
Once the soap is cooled, it's ready to be used. Wet face, lather with soap and rinse.
Happy, Happy, Happy!!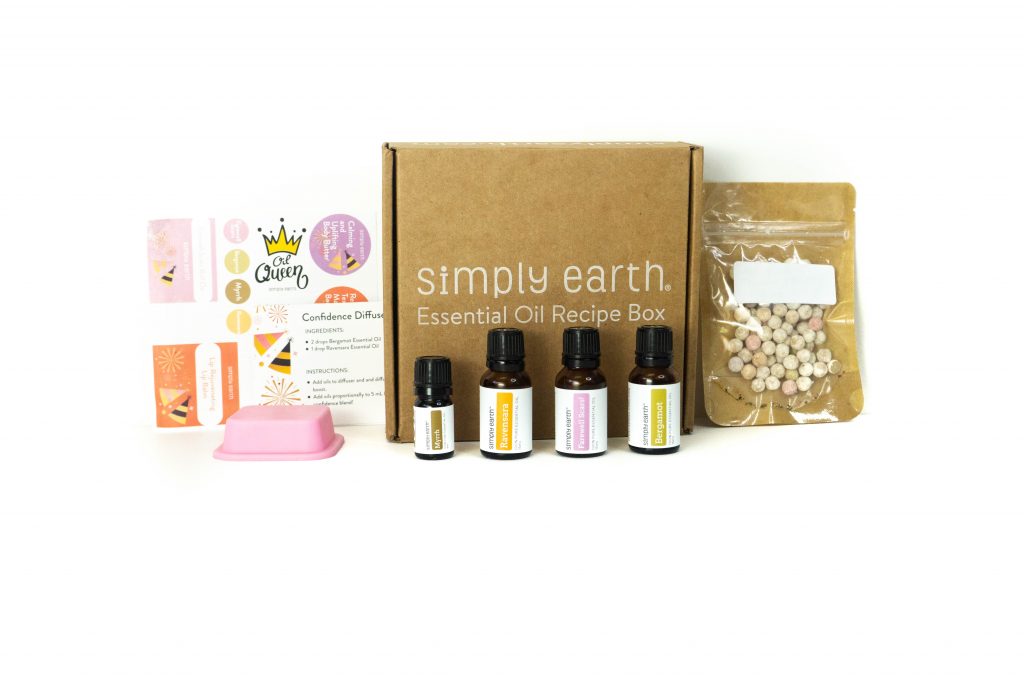 This face soap makes me want to jump for joy! The fact that its toxin free and smells amazing is a combo that is hard to beat! Let us know what you think about this recipe by commenting below or connecting with us on social media @fromsimplyearth!
Subscribe today to our Essential Oil Recipe Box. Each month, you can receive four full-size 100% pure essential oils, six natural recipes, plus the ingredients you need to make them in our Recipe Box.
With the box, you'll learn new ways to use essential oils, make more essential oil roll-on recipes, and have the peace of mind that you are making your home toxin-free. This month of April, we focus on Home Detox. This box is worth over $150 if priced from the Big Essential Oil Companies. You get all those goodies from Simply Earth for only $44.99. Go get it!