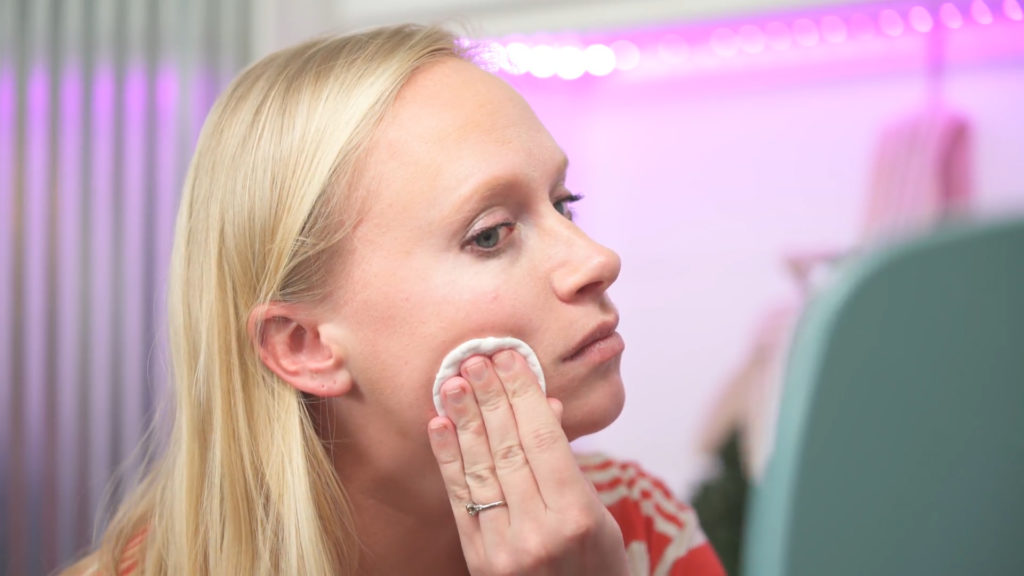 Want to know how to get clearer skin naturally?
Who doesn't want beautiful skin? Today we're going to talk about how to get beautiful, clear glowing skin naturally with our 6 step natural skincare routine. We'll tell you the steps then give you tips on how to customize the recipes to fit your skin type. We'll also give you a suggested weekly routine to get your best skin without overdoing it.
6 Steps to Natural Skin Care
Start with a clean face, then rock on to clearer skin with these 6 recipes.
Step 1 – Remove dead skin cells with Frankincense Face Scrub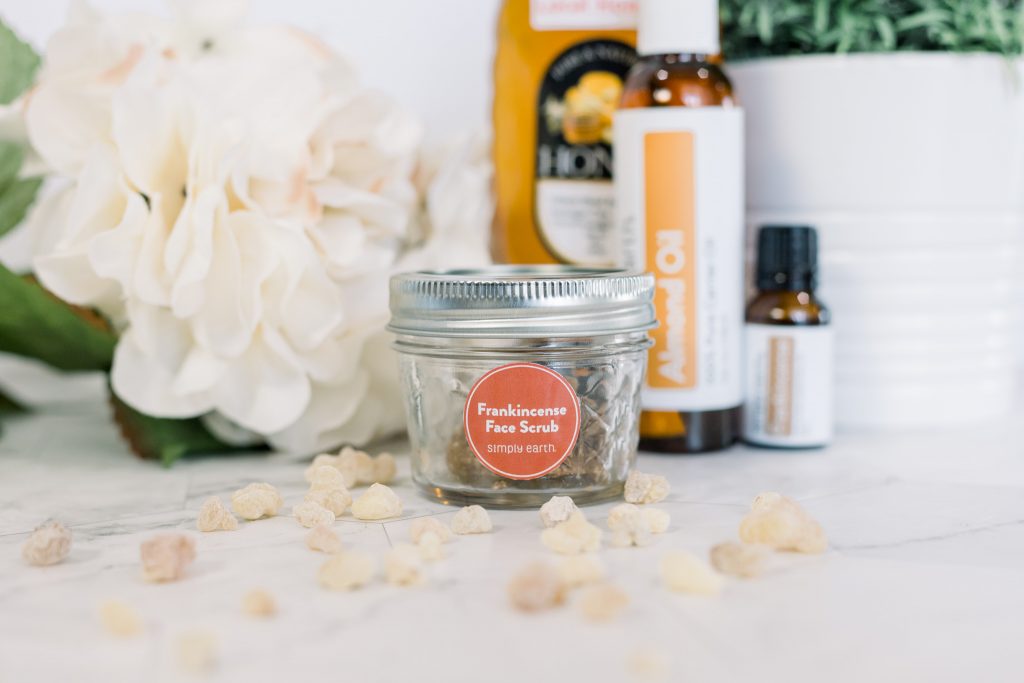 This exfoliating scrub is the perfect first step to better skin. It helps clean off dead skin and is rich in antioxidants to keep your skin at its best.
Step 2 – Open pores with Rosemary Facial Steam Recipe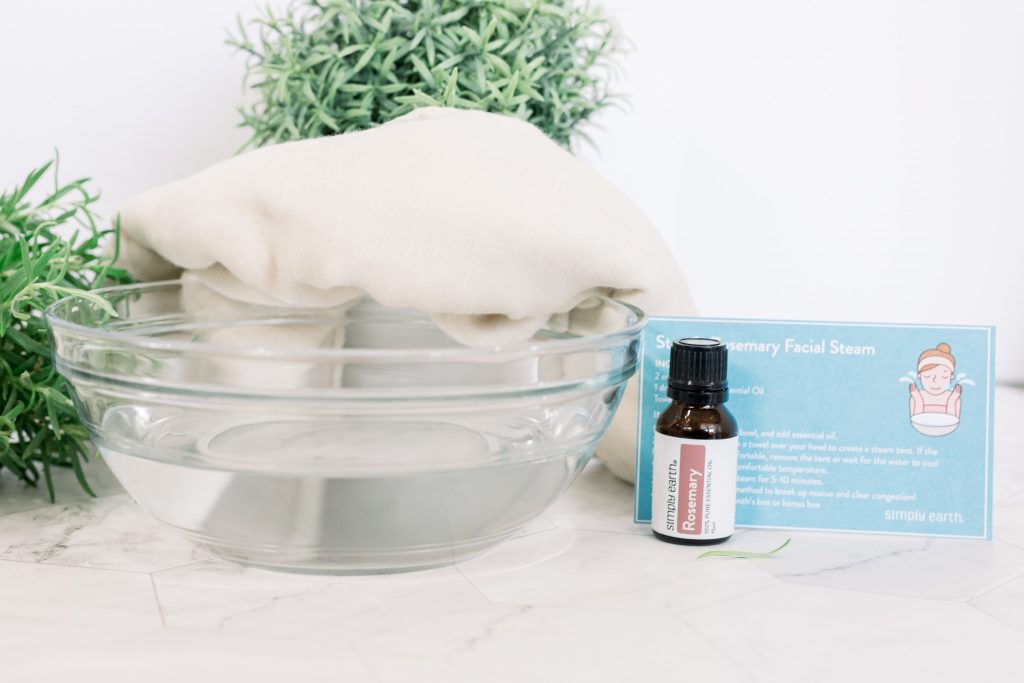 Steam will open up pores while Rosemary Essential oil deep cleans. Rosemary Essential Oil is also good at shrinking pores to balance oil production to help maintain your skin's health.
Try this easy steam recipe!
Step 3 – Moisturize Deep with Skin Renewing Face Mask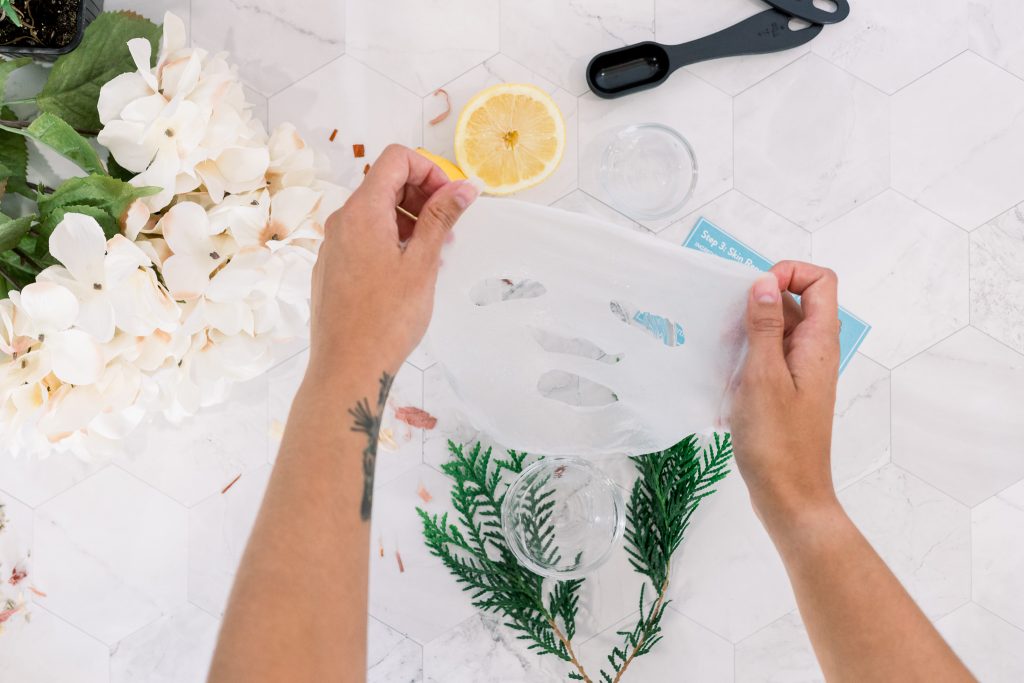 Love those ridiculous looking facemasks people share on social media? Make your own with this Skin Renewing Face Mask. It moisturizes deep for beautiful glowing skin.
Step 4 – DIY Hydrosol Facial Toner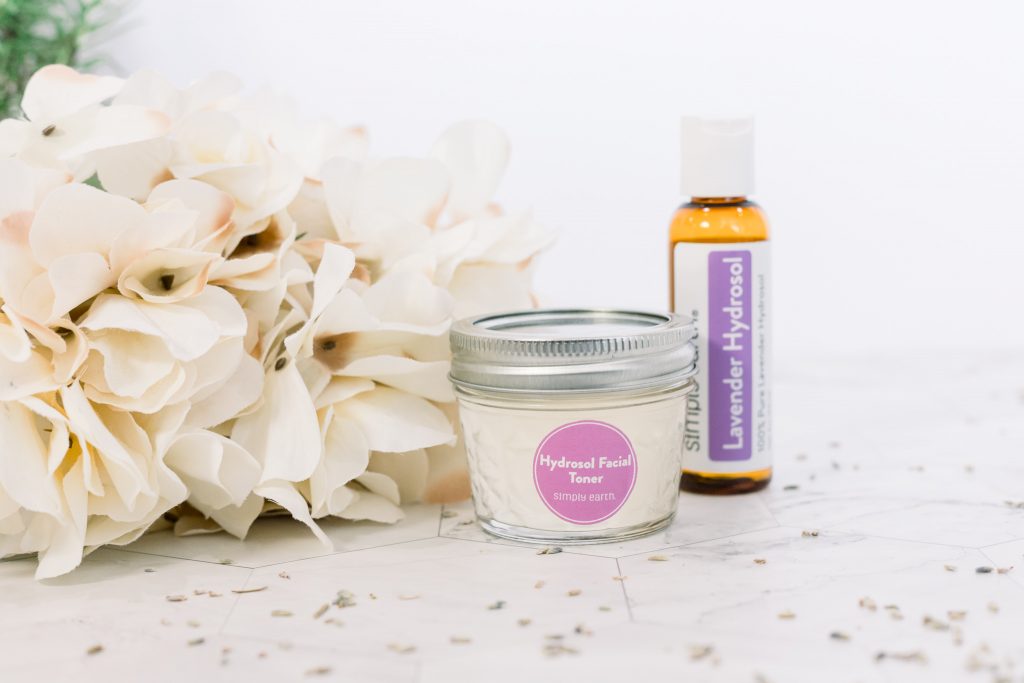 Introducing our newest product: Lavender Hydrosol! Hydrosols are a natural byproduct created in the distilling process of producing essential oils. Hydrosols carry the same benefits as the essential oil but are highly diluted and are water-based rather than oil based. Lavender Hydrosol will help keep your skin clean and balance your skin's pH to prevent acne.
You'll love this Hydrosol Facial Toner!
Step 5 – DIY Deep Moisturizing Face Cream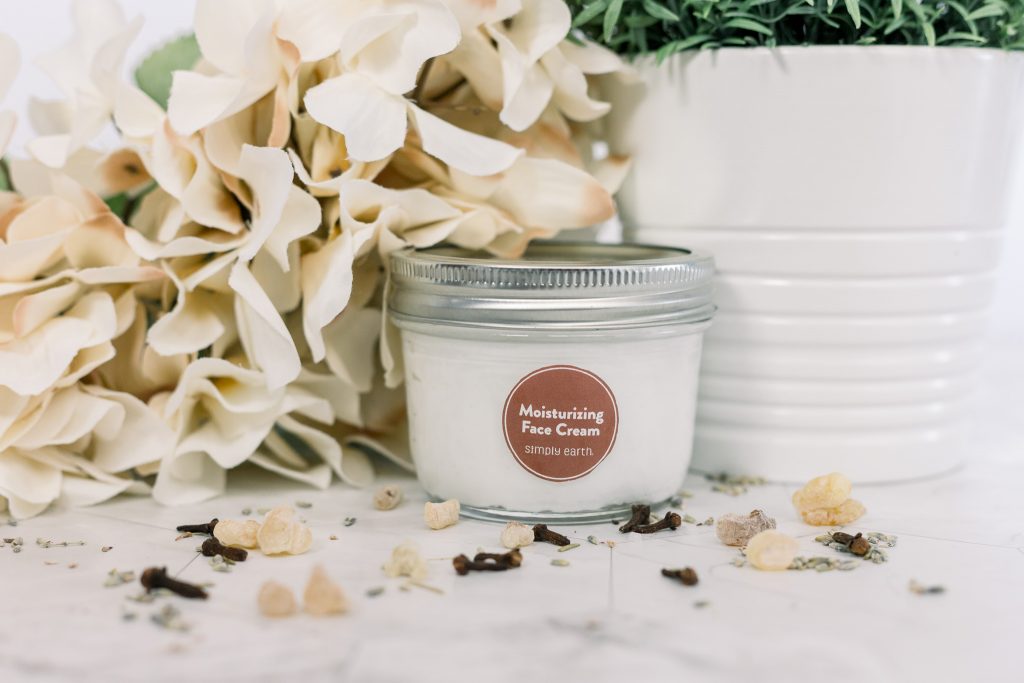 Create this amazing cream for deep and nourishing moisture.
Step 6 – Acne treatment: Clear Skin Roll On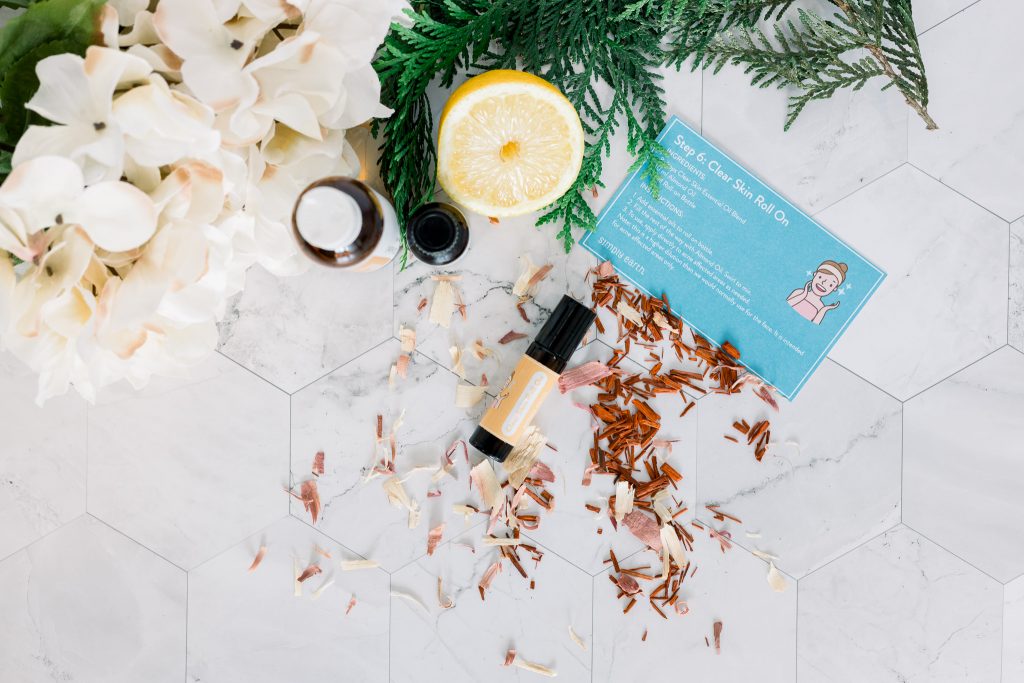 This roll on is tough on acne-causing bacteria while nourishing to your skin. Apply it directly to infected areas to get clearer skin.
Feel Good Morning Diffuser Blend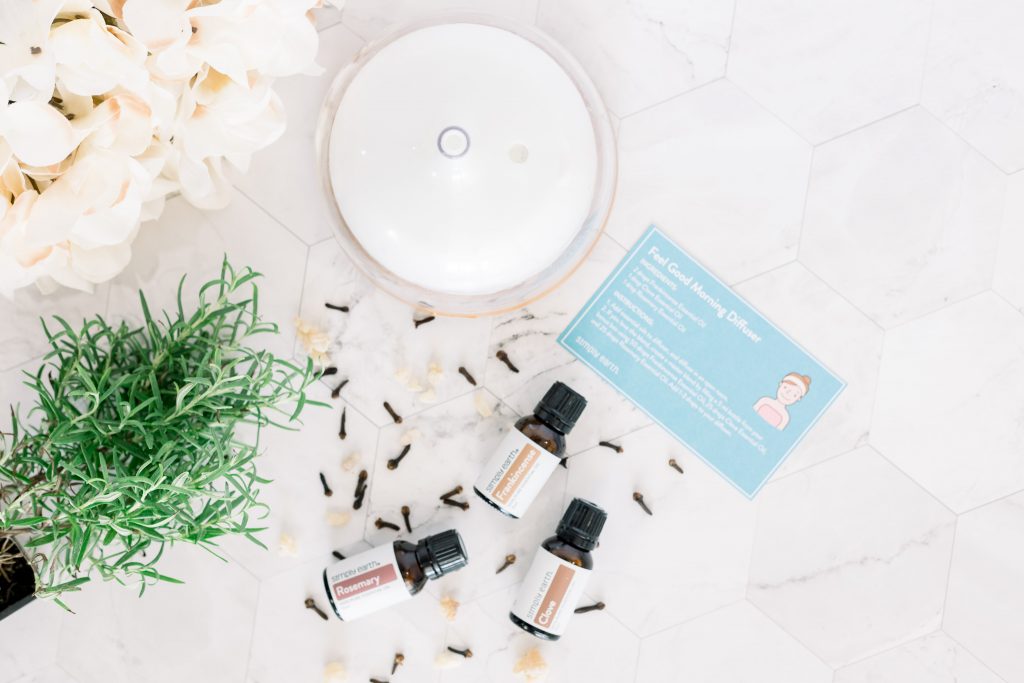 Don't forget to put this Feel Good Morning Diffuser Blend on to wake you up and give you some positive vibes.
How to make this recipe perfect for your face
Prone to oily skin? Try one of these oils described in this blog post.
Dry skin? Check here
Combination skin? We've got you covered.
Replace the oils listed in the recipes above with the ones best suited for your skin. Be sure to keep the dilution rate at 1% or less. The skin on our faces is more sensitive than other areas so we want to make sure to use a low dilution. If you have really sensitive skin, go for a 0.5% dilution rate.
Suggested weekly skincare routine:
Wash your face (recipe coming in September 2019) with a natural soap then
Exfoliate: once weekly
Steam: once weekly
Mask: twice weekly
Tone: every day
Moisturize: every day
Clear Skin Roll On: as needed
Monday: cleanse + tone + moisturize
Tuesday: cleanse + tone + moisturize
Wednesday: cleanse +mask + tone + moisturize
Thursday: cleanse + tone + moisturize
Friday: cleanse + tone + moisturize
Saturday: cleanse + tone + moisturize
Sunday: cleanse +exfoliate + steam + mask + tone + moisturize
Using the Clear Skin Roll On as needed.
Let us know how it goes using this natural skincare routine. Take before and after pictures and tag us on social media with @fromsimplyearth – we'd love to see!