The colder months can be tough on your skin, leaving it feeling dry and irritated. If you're looking for a way to soothe your skin and relax your mind, homemade body milk is the perfect solution.
This Fresh & Floral Body Milk recipe can be used as a skin moisturizer. Body milk is an ultra-lightweight, creamy lotion that helps hydrate and protect the skin. It can be applied directly to the skin or added to a bath. When added to a bath, body milk helps create a soothing and relaxing experience. The natural essential oils in body milk can also help soothe stress. So, if you're looking for a way to pamper yourself this winter, consider adding body milk to your next bath!
Body Milk vs Body Lotion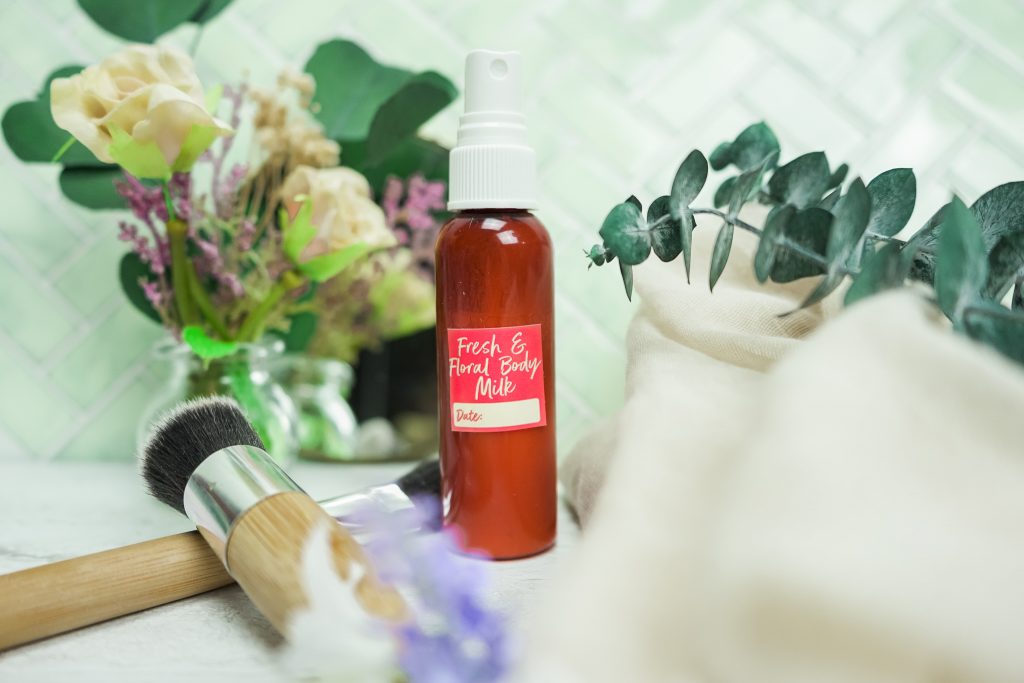 There are a lot of different products on the market that claim to moisturize your skin, but how do you know which one is right for you? Body milk and body lotion are two popular choices, but they each have their own distinct benefits. Body milk is typically lighter and easier to spread than body lotion, making it a good option for those with sensitive skin. It also absorbs quickly and won't leave your skin feeling greasy. Body lotion, on the other hand, is thicker and more emollient, making it ideal for dry or cracked skin. It can take longer to absorb, but it provides a deeper level of hydration. So, which one should you choose? Ultimately, it depends on your individual skin type and needs. If you're not sure where to start, ask a dermatologist or cosmetics counter attendant for advice.
What's in This Body Milk Spray Recipe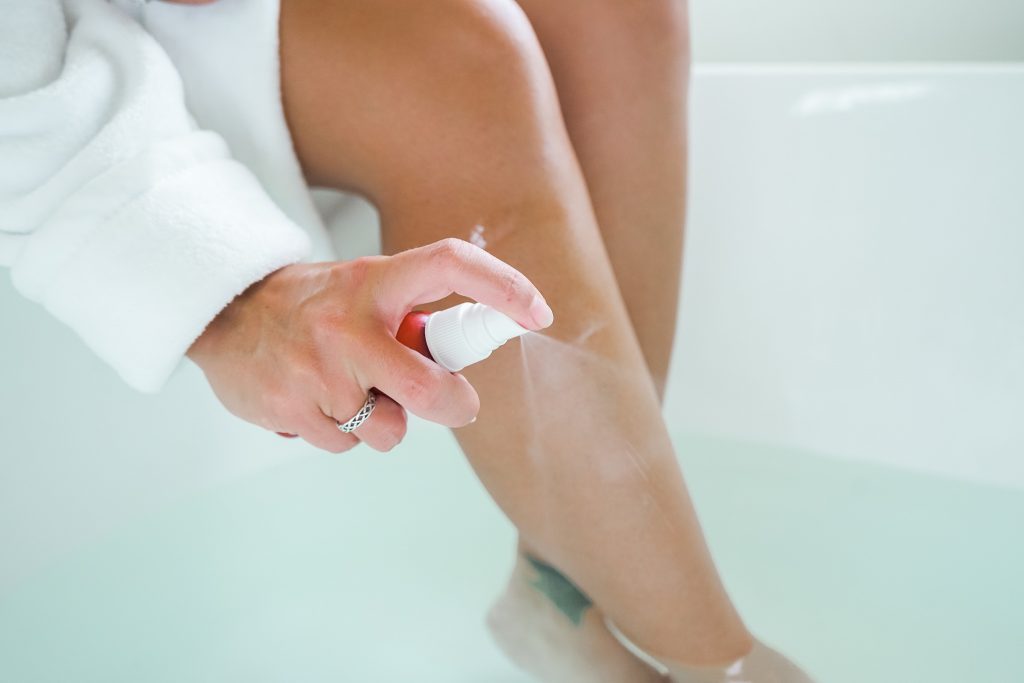 Distilled Water
This recipe is for a body milk spray that uses distilled water as one of its key ingredients. Distilled water is often used in body care recipes because it is free of impurities. In this body milk spray recipe, the distilled water helps create a light, refreshing mist that can be sprayed on the skin.
Vegetable Glycerin
One of the best ingredients you can use in your body milk spray recipe is vegetable glycerin. It is a natural humectant, meaning it helps keep moisture in the skin. Glycerin also has emollient properties, meaning it can help soften and smooth the skin. In addition, glycerin is non-comedogenic, meaning it won't clog pores. All of these properties make glycerin an ideal ingredient for a body milk recipe.
Almond Oil
Almond oil has been used for centuries as a natural remedy for dry skin. When used in body milk spray recipes, it helps add moisture and nourishment to the skin. The light, non-greasy formula of almond oil makes it an ideal ingredient for body milk. When applied to the skin, it leaves a soft, silky feeling.
Emulsifying Wax
Emulsifying wax is a natural, plant-based ingredient that helps bind water and oil together. It is used in body milk spray to create a smooth, evenly blended consistency. This non-greasy formula can be quickly absorbed by the skin, leaving behind a light, refreshing scent.
Oregano Essential Oil
Looking for an all-natural way to cleanse your skin? Look no further than Oregano Essential Oil! This powerful oil has long been used as a natural cleansing agent, and it makes an excellent addition to any skincare recipe.
Lavender 40/42 Essential Oil
Lavender Essential Oil is a versatile ingredient that can be used in a variety of beauty products. In this body milk spray recipe, it helps soothe the skin and promote a youthful appearance. The Lavender Oil also works to uplift the senses and promote rest. This spray can be used before bedtime or anytime you need a little relaxation.
Geogard ECT Preservative
Geogard ECT is a natural preservative that is effective in preventing the growth of bacteria and fungi, and has a wide range of applications. It is particularly effective in products that contain water, as it helps prevent the growth of mold and mildew. In addition, Geogard ECT is a non-toxic and gentle preservative, making it ideal for use in body milk sprays.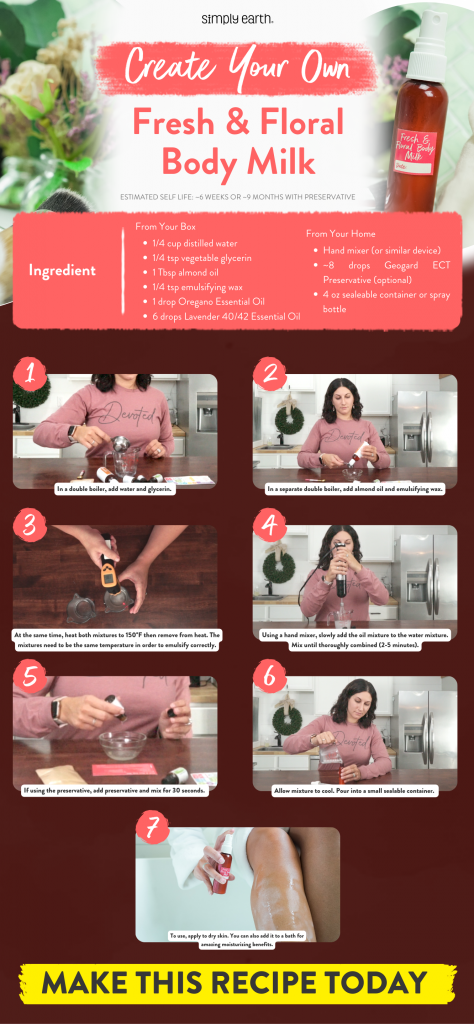 Things to Remember When Using This Recipe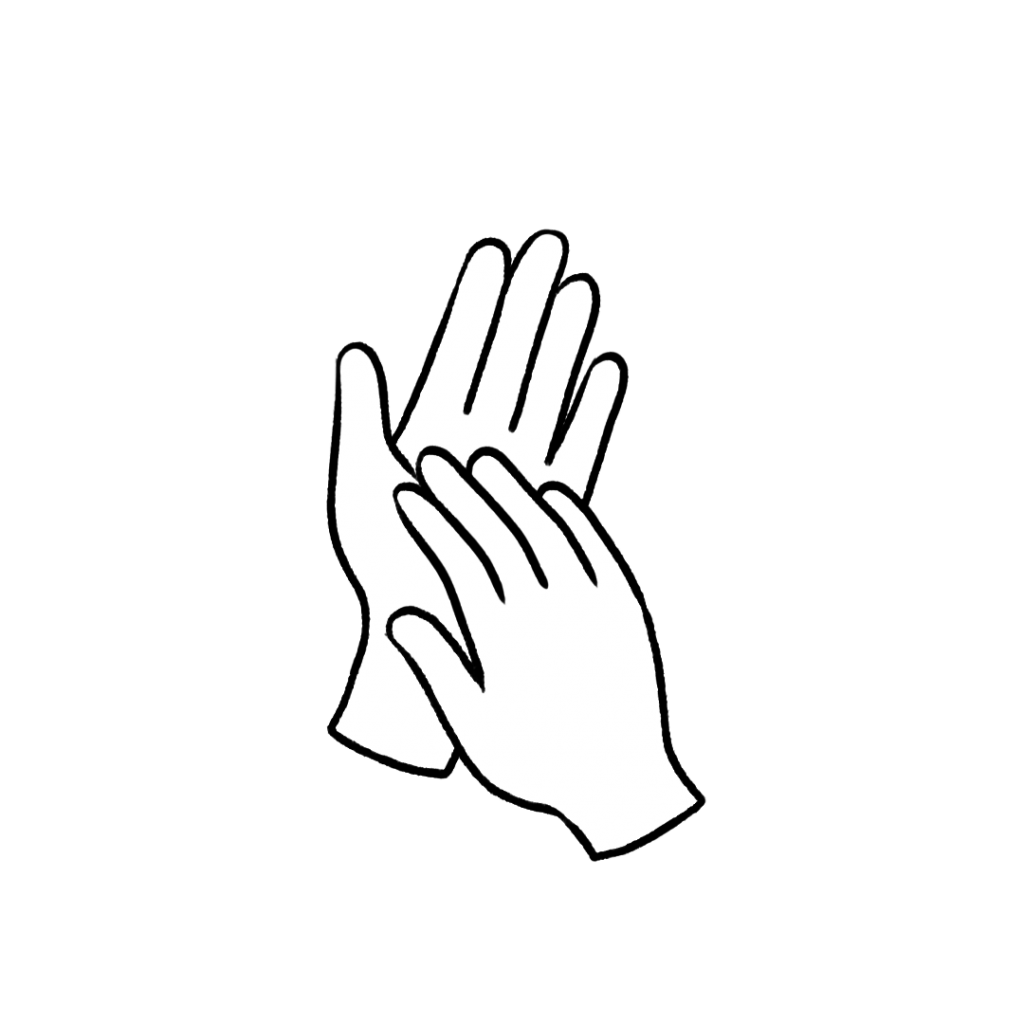 Always dilute an essential oil when using it on the skin. This essential oil recipe is unlikely to cause skin irritation when diluted properly. If the oil has been oxidized (left with the cap off for long periods of time) it is more likely to cause skin irritation. Check out this dilution chart for diluting this essential oil properly.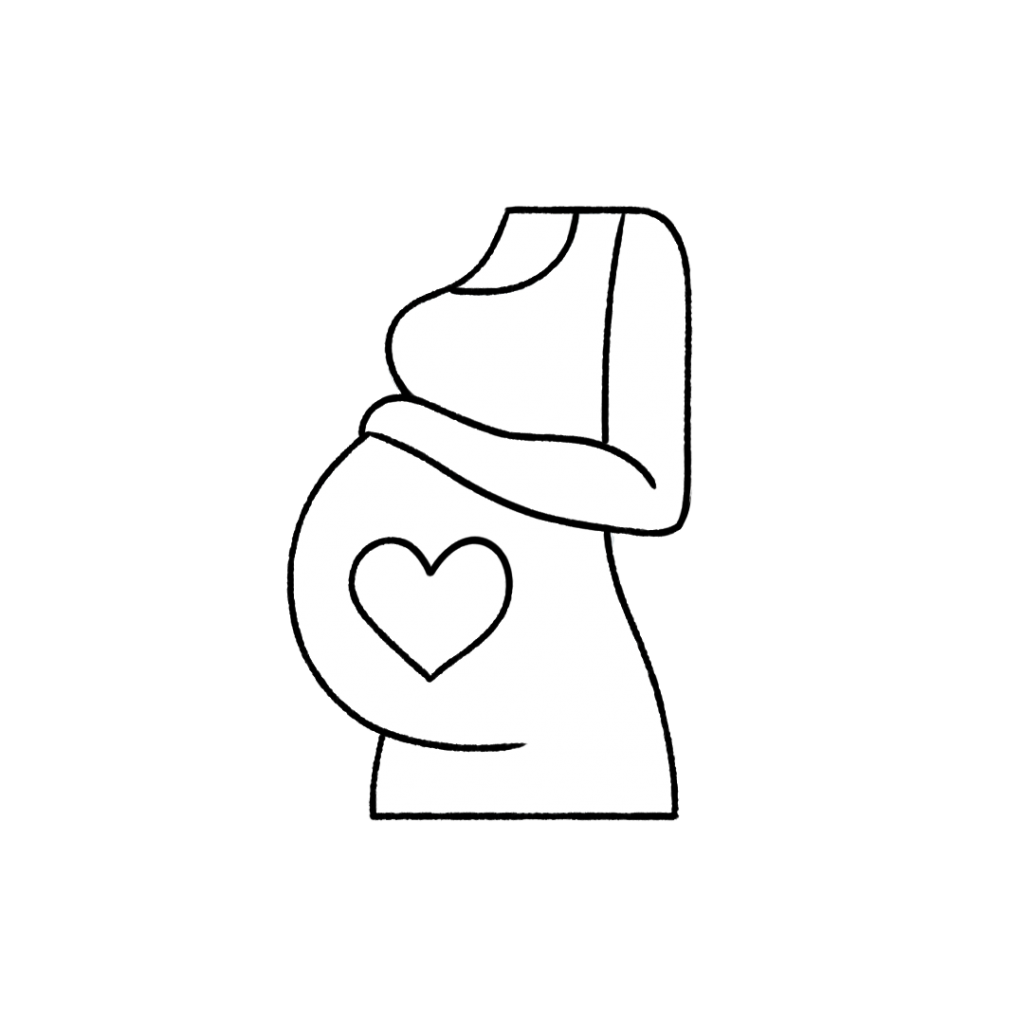 This recipe is not generally safe to use if you are pregnant. Consult your doctor prior to use.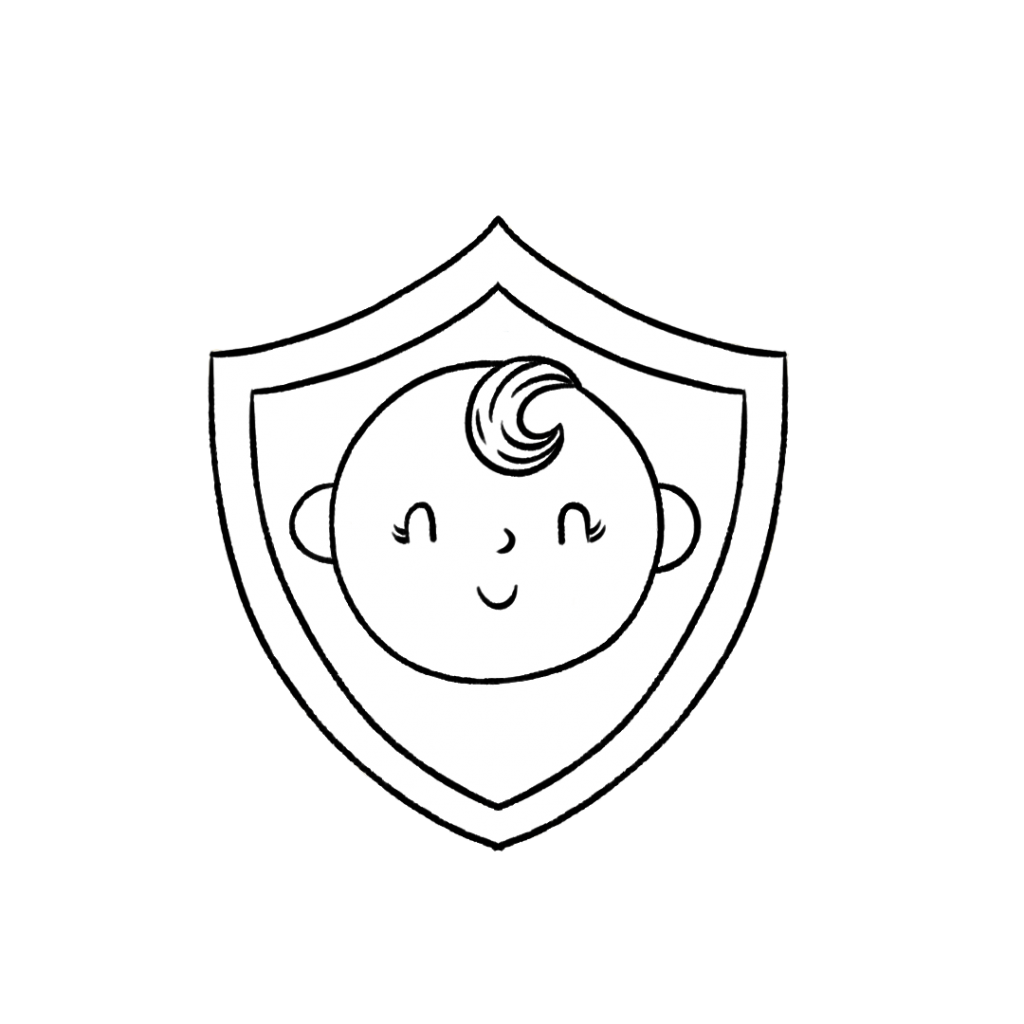 This essential oil recipe is safe to use with kids aged 10+.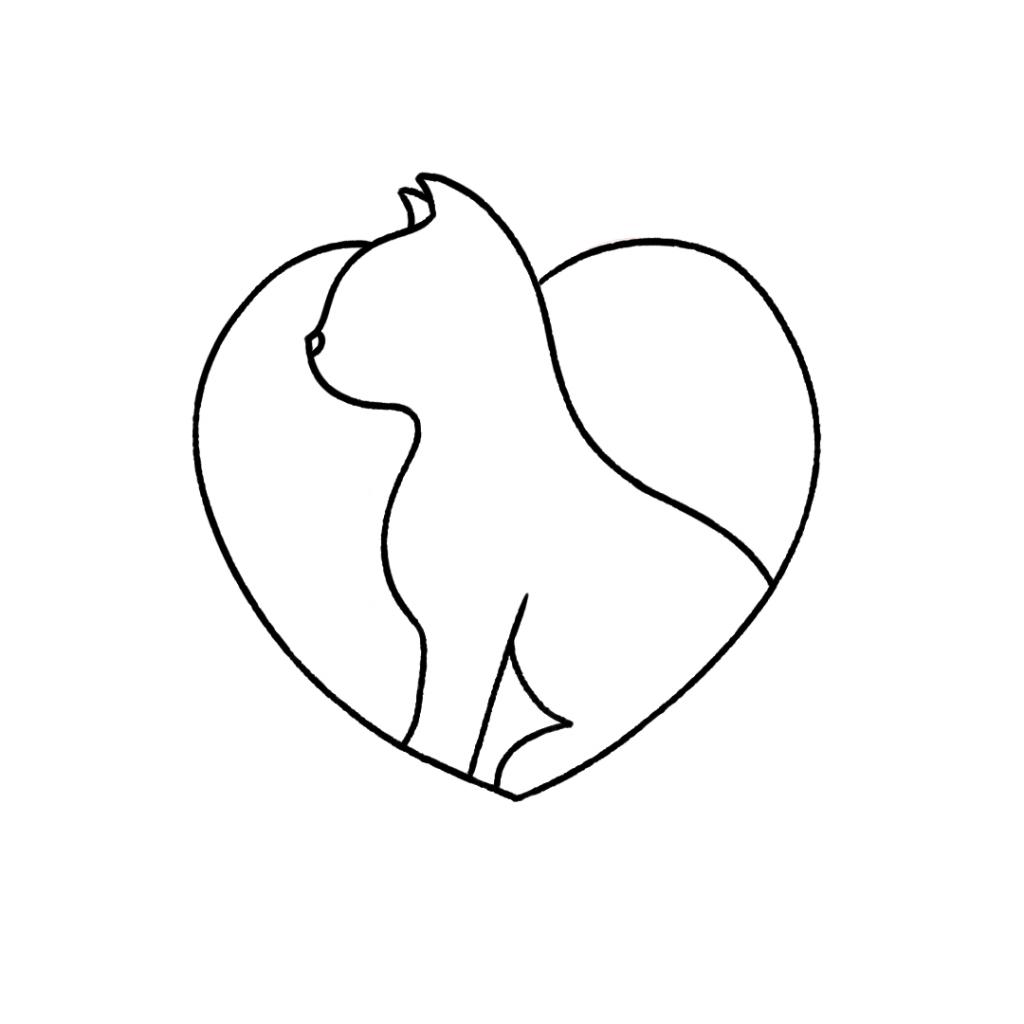 Cats may find the oils in this recipe irritating. However, we do not expect your cat to be disturbed if you use this recipe as directed. Just be mindful of your pet's behavior. For more information on using essential oils with cats, check out this blog post.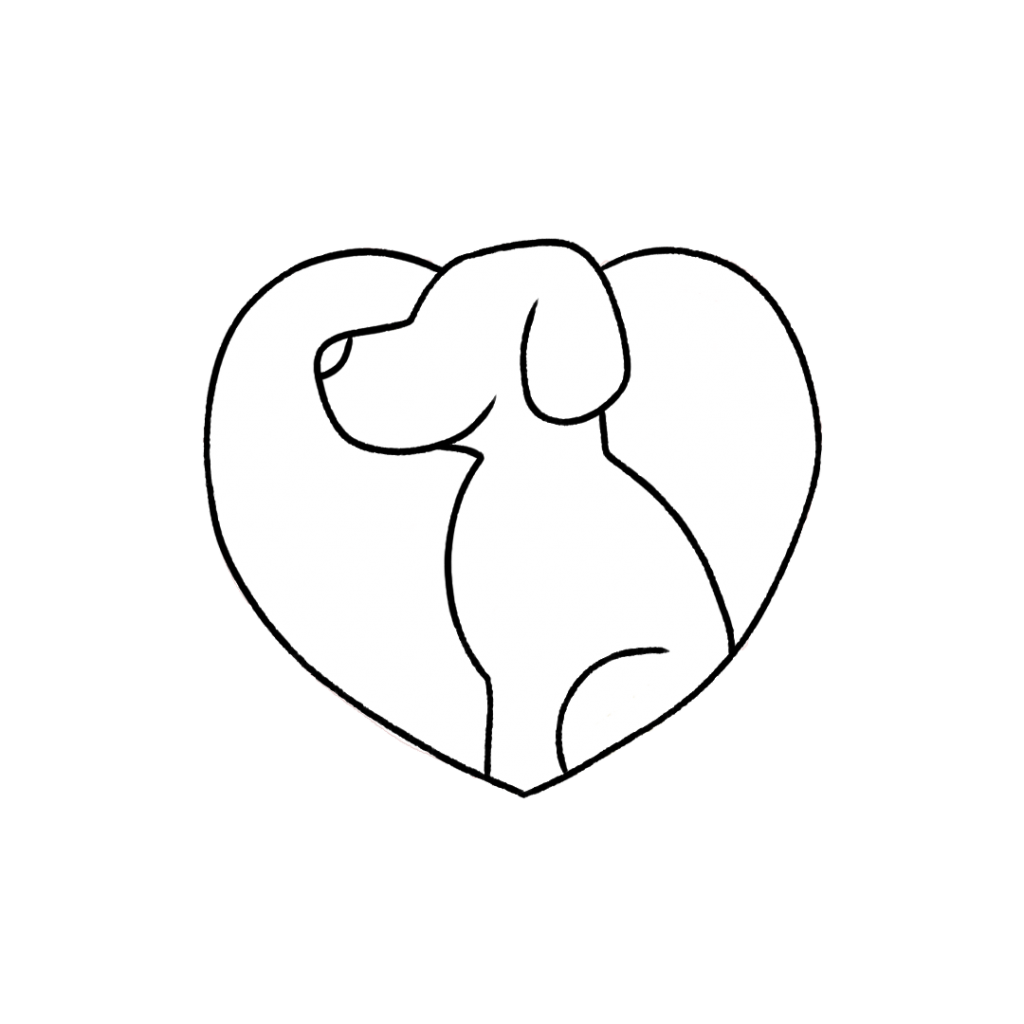 Dogs may find the oils in this recipe irritating. However, we do not expect your dog to be disturbed if you use this recipe as directed. Just be mindful of your pet's behavior. For more information on using essential oils with dogs, check out this blog post. 
We don't recommend ingesting essential oils unless under the direction of a doctor certified in aromatherapy. For more information on why we don't ingest essential oils check out this blog post.
*Please note: This post is a compilation of suggestions made by those that have extensively used essential oils and has not been verified scientifically with clinical tests nor reviewed by medical experts. It is anecdotal information and should be treated as such. For serious medical concerns, please consult your doctor. The statements given in this blog post have not been verified by the FDA
Fresh & Floral Body Milk Recipe
Fresh & Floral Body Milk Spray Recipe
Time: 15 minutes
Est. Shelf Life: ~6 weeks or ~9 months with preservative
Yield: ~4.5fl oz
Dilution Rate: ~0.5%
Ingredients
From Your Box

1/4 cup distilled water

1/4 tsp vegetable glycerin

1 Tbsp almond oil

1/4 tsp emulsifying wax

1 drop Oregano Essential Oil

6 drops Lavender 40/42 Essential Oil

From Your Home

Hand mixer (or similar device)

~8 drops Geogard ECT Preservative (optional)

4 oz sealable container or spray bottle
Directions
In a double boiler, add water and glycerin. 
In a separate double boiler, add almond oil and emulsifying wax.
At the same time, heat both mixtures to 150°F then remove from heat. The mixtures need to be at the same temperature in order to emulsify correctly.
Using a hand mixer, slowly add the oil mixture to the water mixture. Mix until thoroughly combined (2-5 minutes).
If using the preservative, add the preservative and mix for 30 seconds. 
Allow mixture to cool. Pour into a small sealable container. 
How To Use This Body Milk Lotion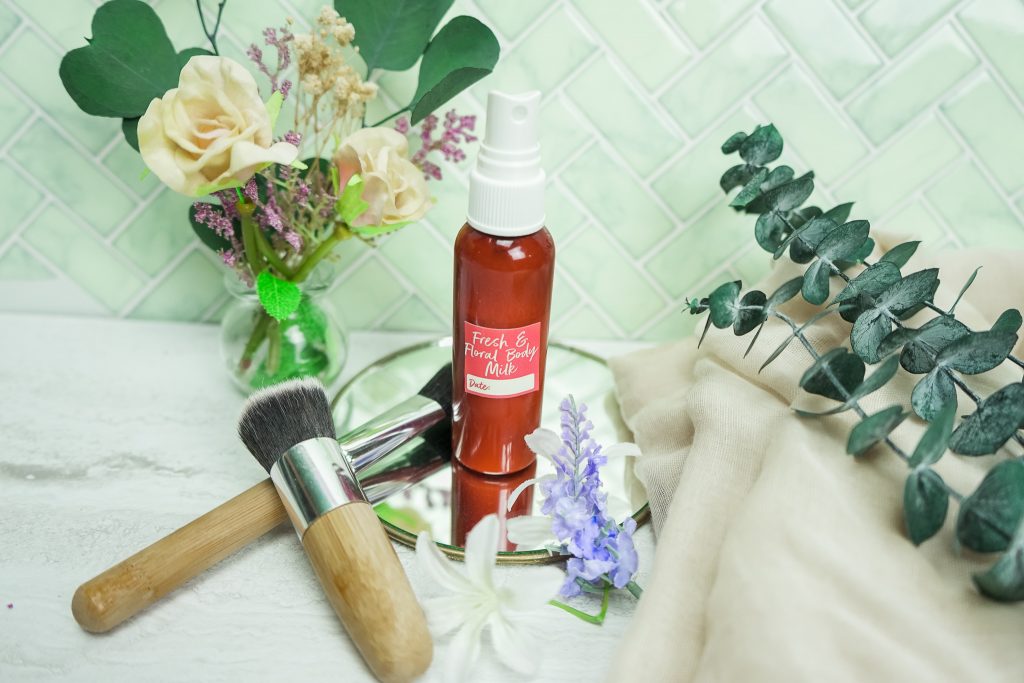 This body milk lotion is an amazing product that can help moisturize your skin. To use, simply apply it to dry skin. You can also add it to a bath for additional moisturizing benefits. This body milk lotion is perfect for those who have dry skin or who are looking to add additional moisture to their skin.
Get Started Today!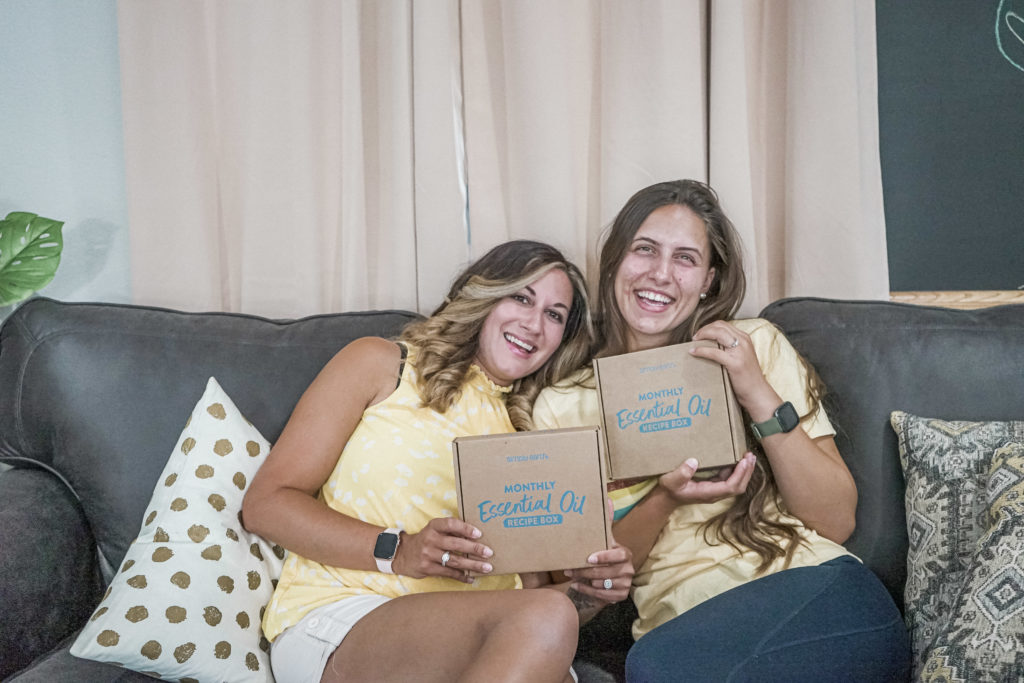 If you're looking for an amazing, fresh and floral body milk recipe, look no further. This recipe is packed with skin-nourishing ingredients that will leave your skin feeling incredibly soft and smooth. Plus, it smells delightful! You won't be disappointed!
Ready to start incorporating essential oils into your life? We can help! Our experts are here to guide you through everything you need to know about essential oils—from recipes like this one to tips on how best to use them. Visit Simply Earth today to get started!