You most likely know about fennel in cooking because of its distinct taste, kind of like black licorice. Today, it is most commonly used to aid digestion!
There's more to Fennel Essential Oil than just spicing up a dish. Let's dive into the uses and benefits of Fennel Essential Oil, the science behind it, and more!
Fennel Essential Oil Benefits, Uses, & Recipes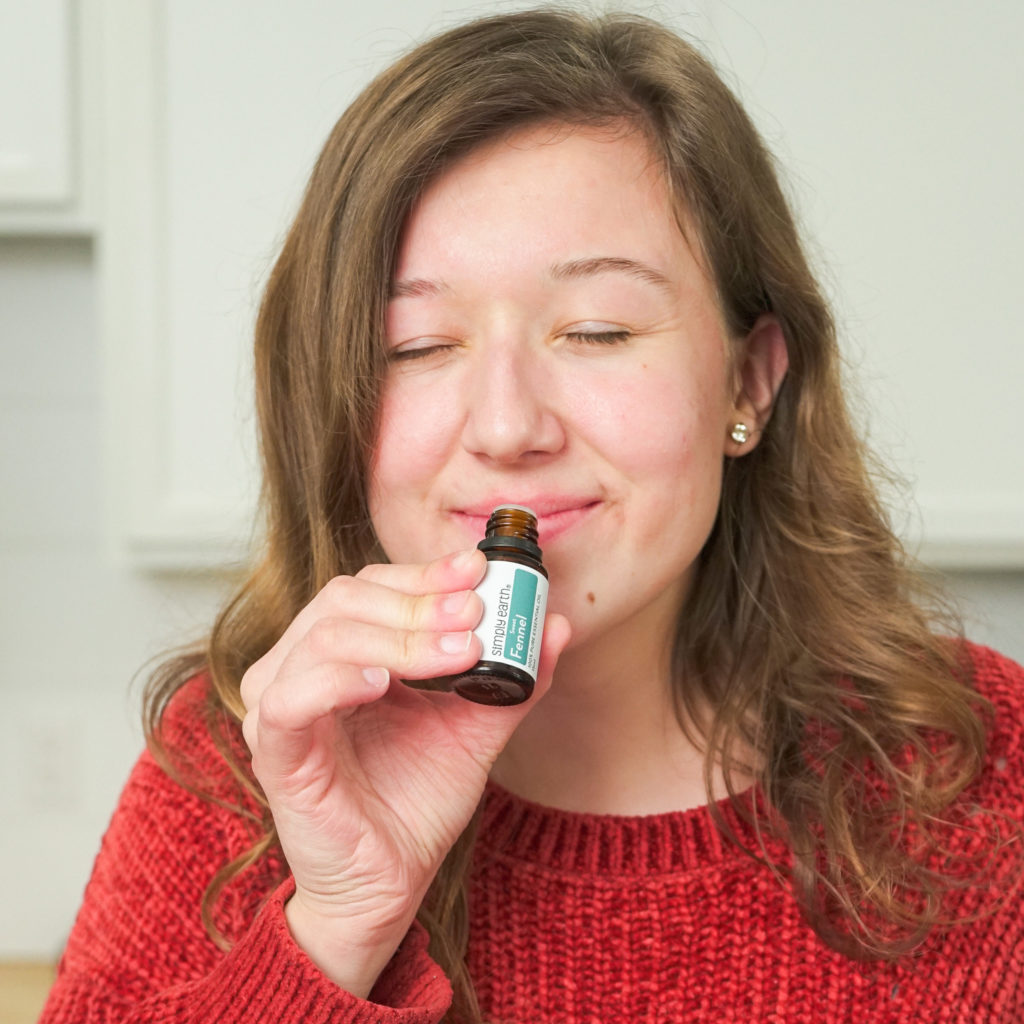 Supports Digestive Health
Fennel Essential Oil is a great oil to go to for various mild digestive concerns. According to an elaborate review1 of fennel oil, it possesses antispasmodic activity that may alleviate discomfort caused by spasms. The review also concluded on fennel oil's ability to reduce gas, improve motility, and more.
Aids Relaxation
Fennel Essential Oil is often used to promote a calming atmosphere. It centers, calms and soothes emotion. Try adding it to your diffuser or make a massage oil to utilize its many properties.
Supports Women's Wellness
One study found that since Fennel contains naturally occurring chemicals that highlight its antispasmodic property, it may also soothe menstruation cramps1. This review also mentioned that Fennel Essential Oil has anti-inflammatory and anti-stress activities, which may ease moderate pain, hot flashes, and mood swings associated with menstruation. Due to the high content of trans-anethole in this essential oil, avoid use if you are pregnant, breastfeeding, have endometriosis, or have any estrogen-dependent cancers.
Energizes
Fennel Essential Oil is also known for its stimulating qualities. It promotes activity from your head to your toes! Because of this oil's properties, it can also be energizing to the neural system. This effect may provide support for those looking for a boost of energy.
Supports Respiration
Due to Fennel Essential Oil's promotion of respiration support, this oil may help promote a clear respiratory tract. It is a powerful addition to all-natural products, especially if you want to combat seasonal threats and improve immunity.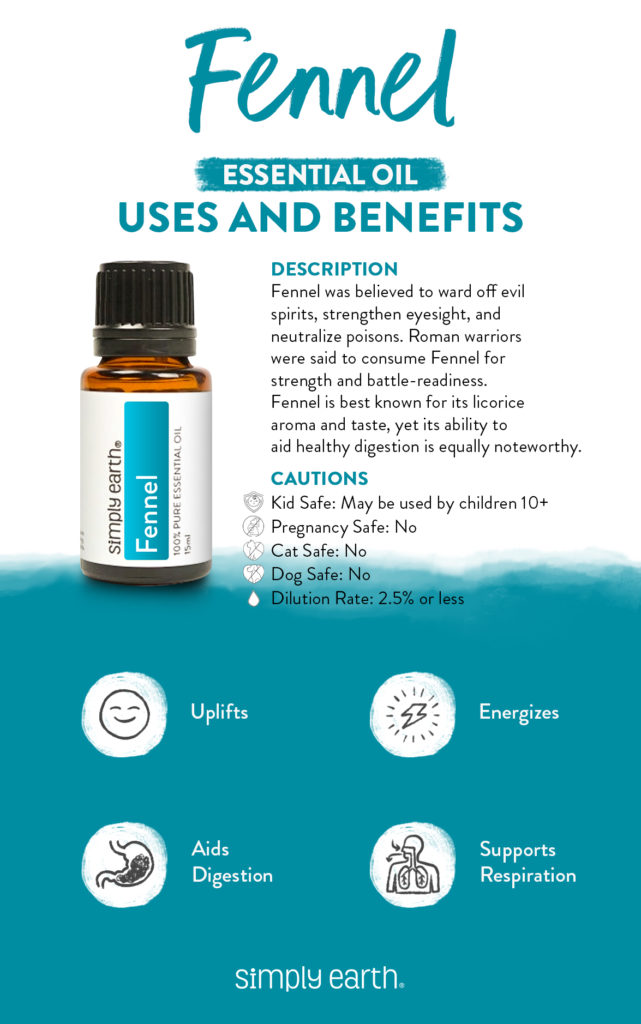 What Fennel Essential Oil Blends Well With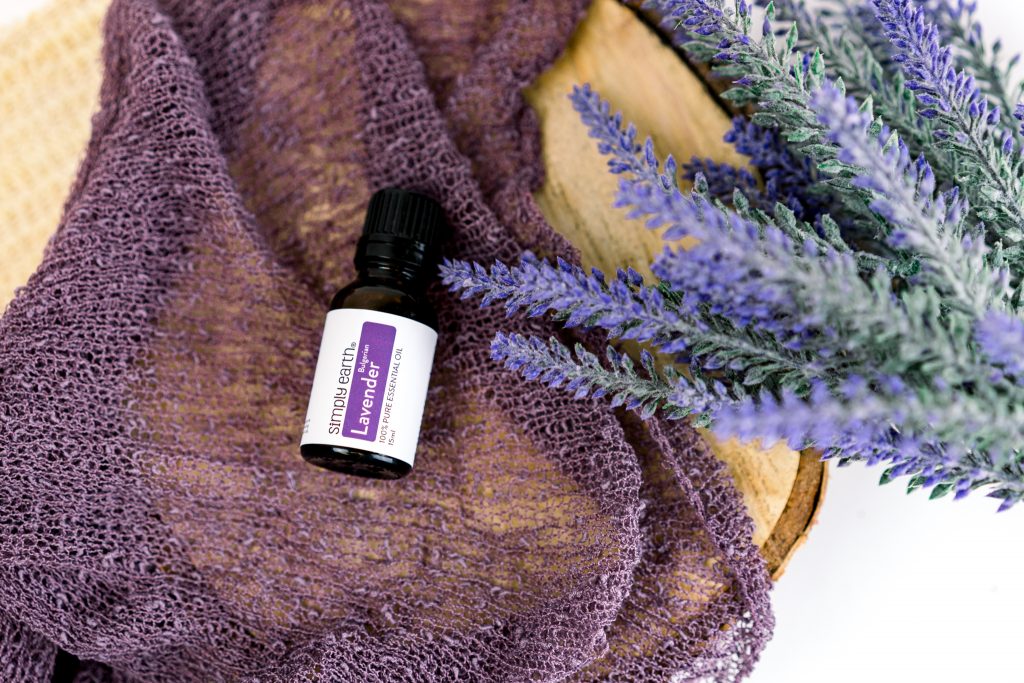 Fennel has a powerfully sweet and earthy scent that is peppery and slightly spicy. It has a middle to top note and blends well with essential oils like Bergamot, Lavender, Frankincense, and Rosemary Essential Oils.
Background & Science of Fennel Essential Oil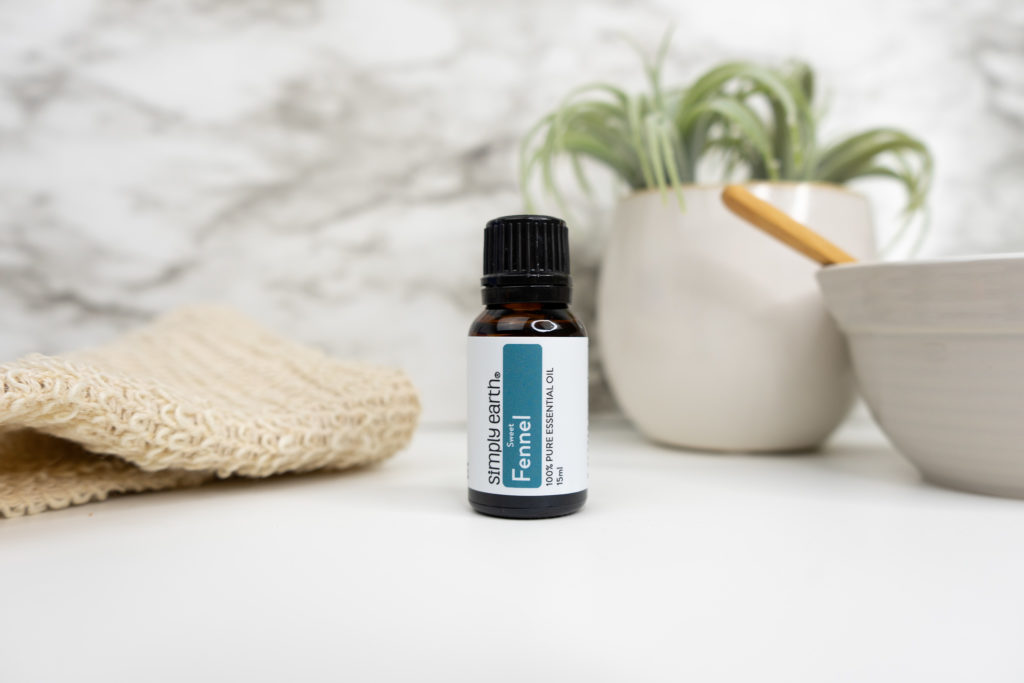 History
This plant, botanically known as the Foeniculum vulgare, was known in medieval times as the 'Fenkle.' Its well-known use in ancient times was to consume it, as the Chinese, Egyptians, and Romans believed that it would make them stronger and more courageous. Some even believe that Fennel had the power to ward off evil spirits while strengthening eyesight and neutralizing poisons. Today, it is most commonly used for its benefits to the digestive system.
Plant Description
Fennel, grown in Hungary, is an herb with feathery leaves, yellowish flowers, and stalks with pale green bulbs. It grows in the most temperate portions of Europe. The seeds are steam distilled to obtain the Fennel Essential Oil, which comes out thin and clear in color.
Main Constituents
Trans-anethole
Research shows that trans-anethole contains potent anti-microbial, anti-fungal, and insecticidal activity.
Fenchol
The fenchol constituent gives Fennel Essential Oil its characteristic scent. It is widely used in perfumery, and has antimicrobial and free radical scavenging activity.
A-Pinene
Alpha-Pinene is an anti-inflammatory, is antimicrobial, and is known to aid memory and increase alertness.
What Earthies Are Saying About Fennel Essential Oil
What I Love About This Oil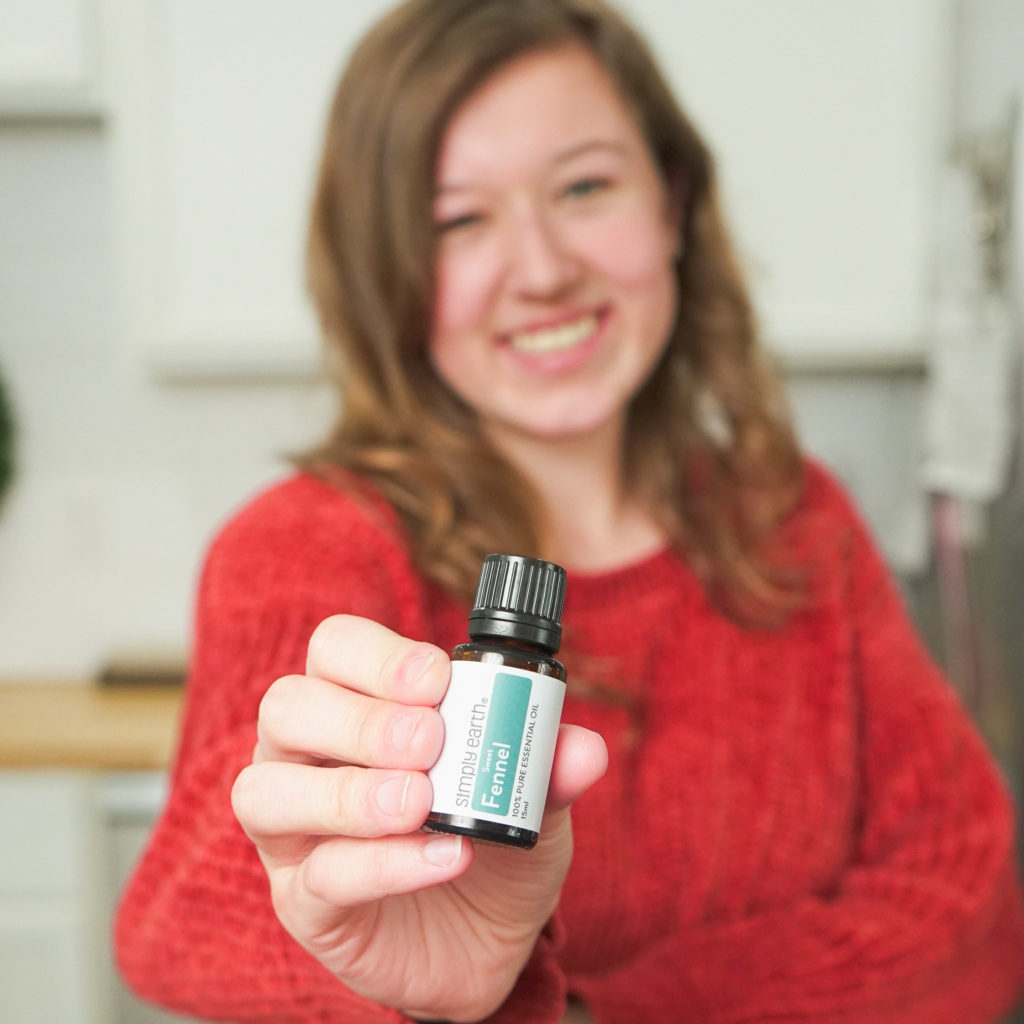 I love the uplifting and energizing properties that Fennel Essential Oil brings to my oil collection! The powerfully sweet, earthy, peppery-spicy, and clean aroma is hard to pass up!
Things to Remember When Using This Oil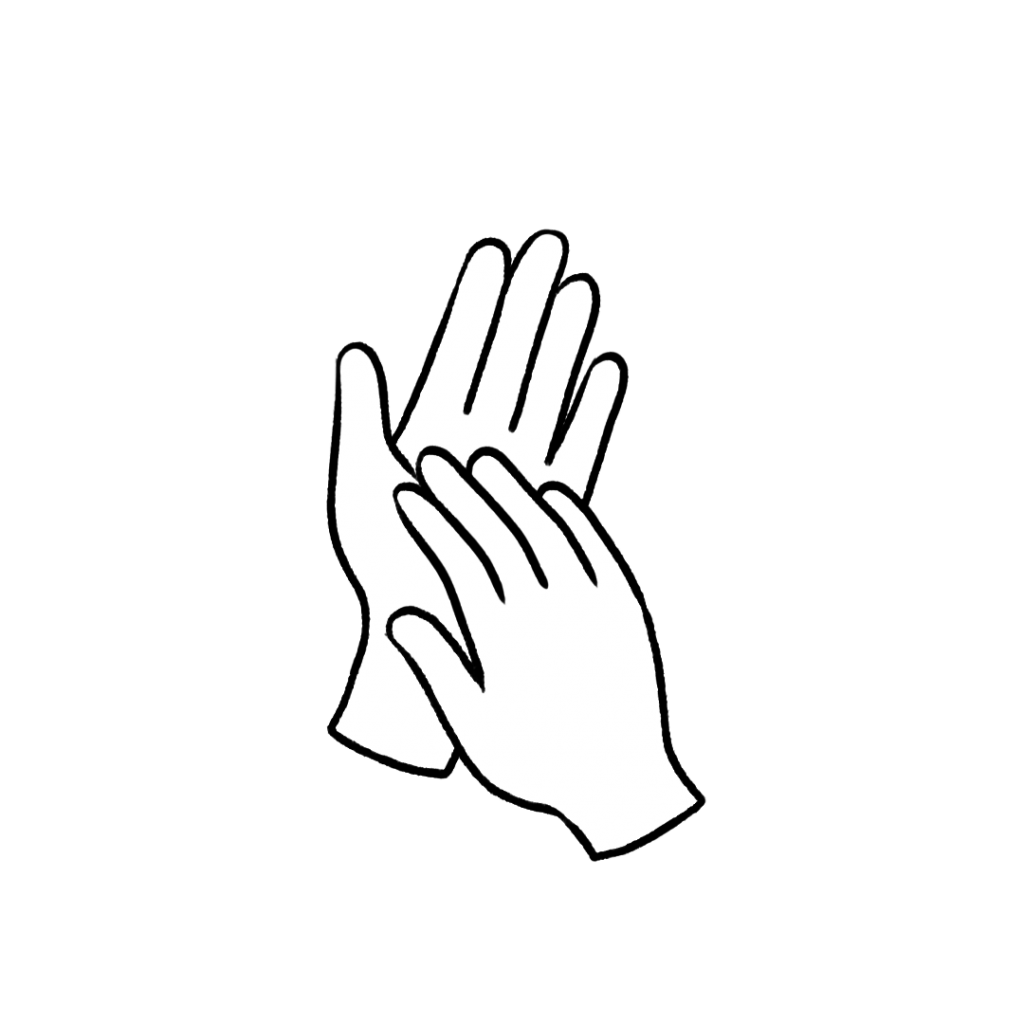 Always dilute an essential oil when using it on the skin. This essential oil recipe is unlikely to cause skin irritation when diluted properly. If the oil has been oxidized (left with the cap off for long periods of time) it is more likely to cause skin irritation. Check out this dilution chart for diluting this essential oil properly.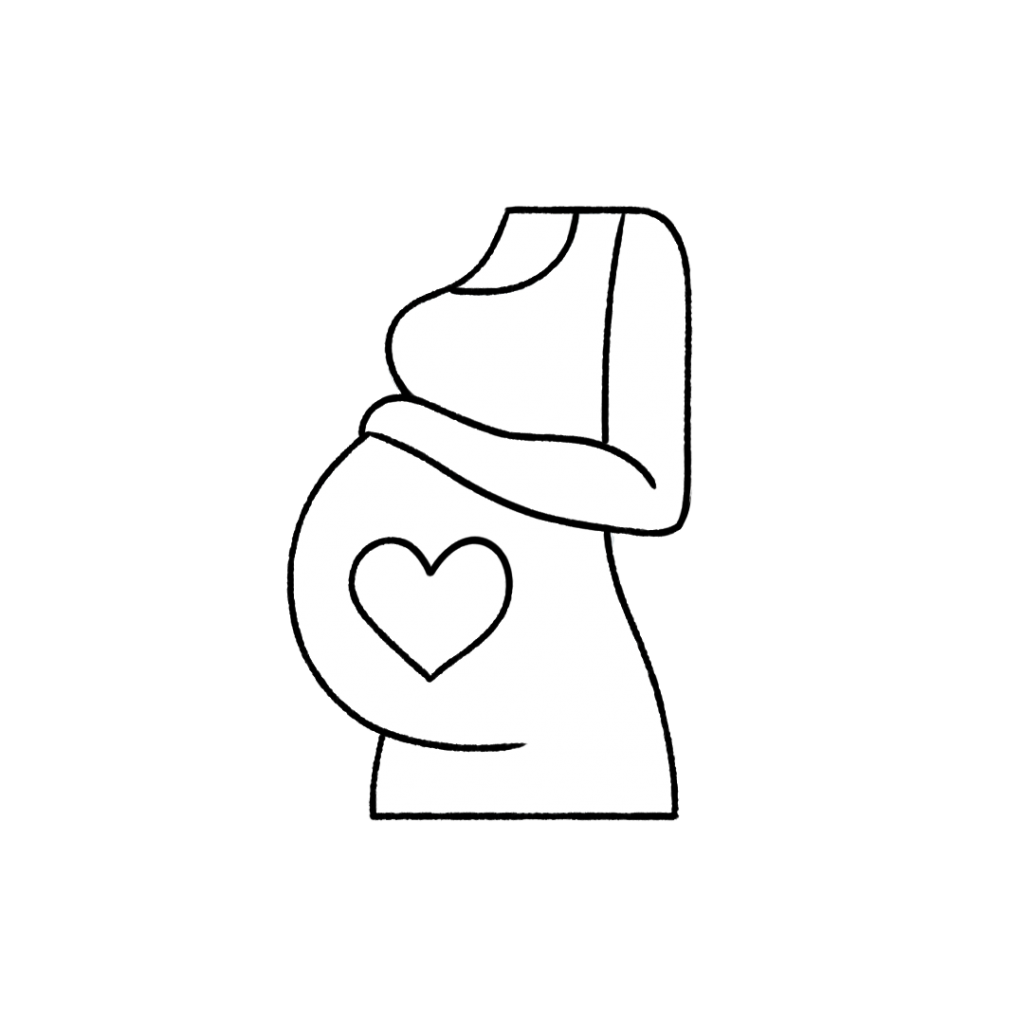 This oil is generally not safe to use if you are pregnant. Consult your doctor prior to use.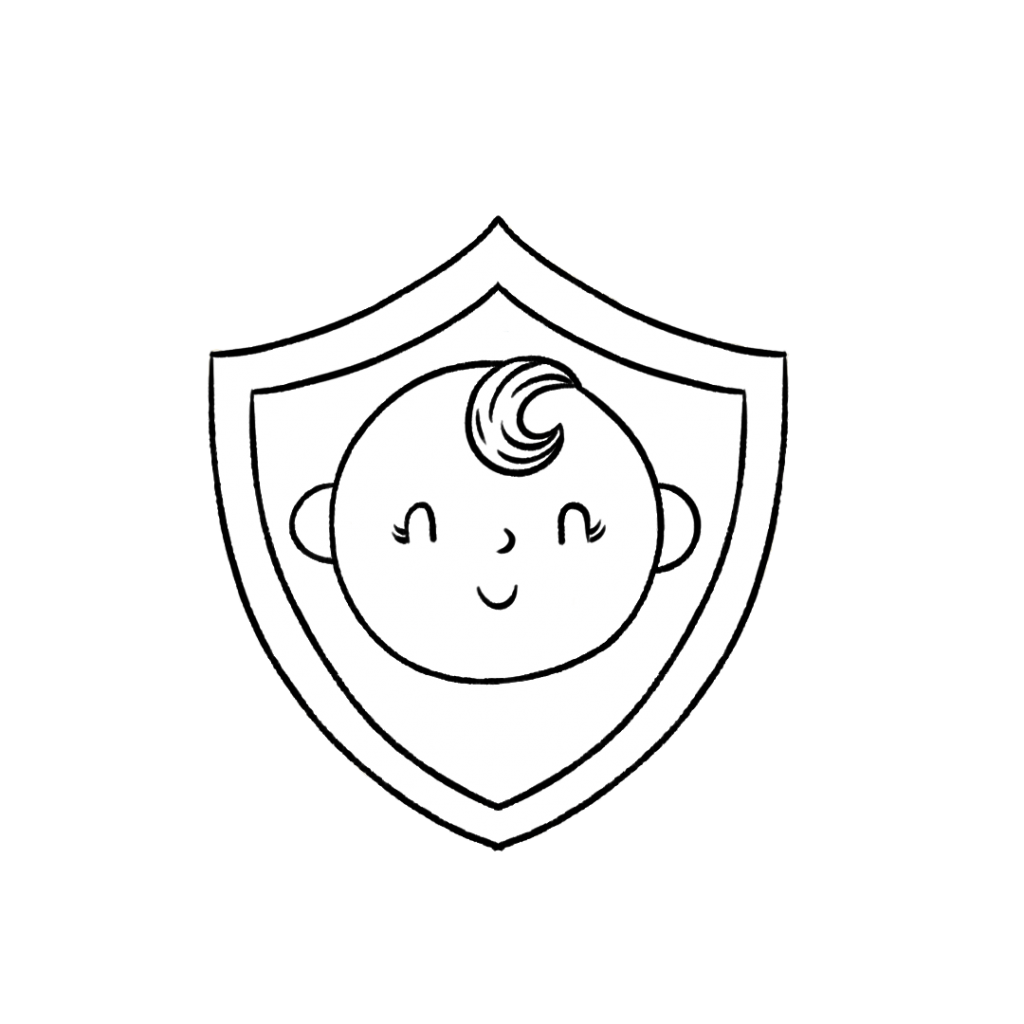 This essential oil is safe to use with kids age 10+.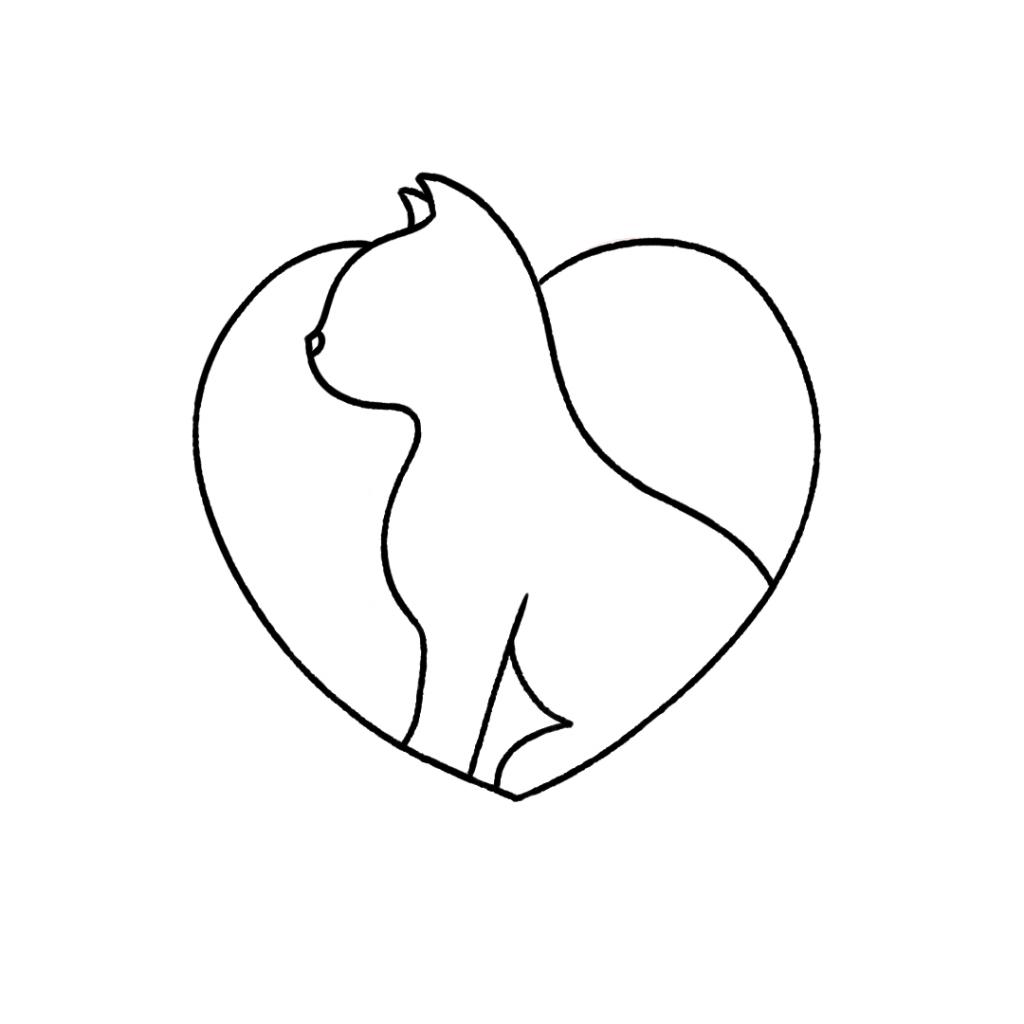 Cats may find this oil irritating. However, we do not expect your cat to be disturbed if you use this oil on yourself. Just be mindful of your pet's behavior. For more information on using essential oils with cats, check out this blog post.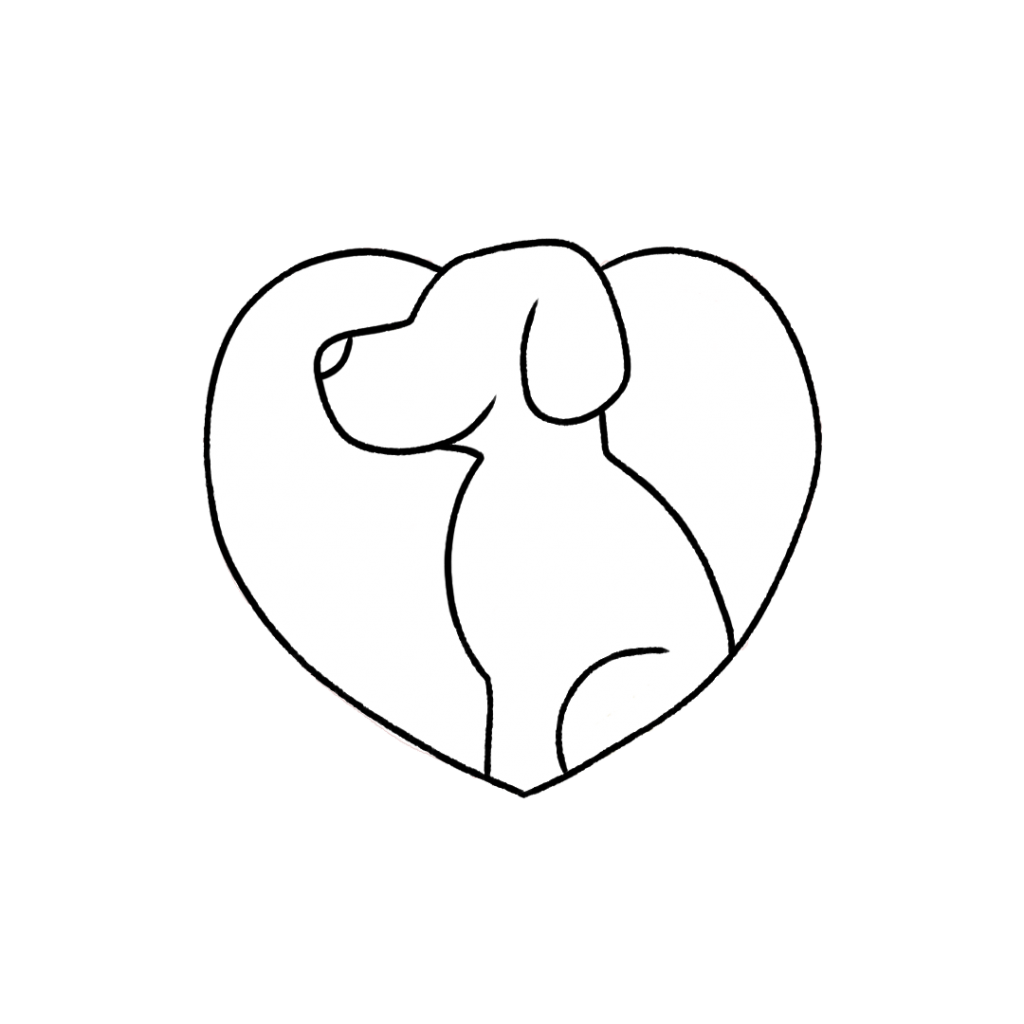 Dogs may find this oil irritating. However, we do not expect your dog to be disturbed if you use this oil on yourself. Just be mindful of your pet's behavior. For more information on using essential oils with dogs, check out this blog post. 
We don't recommend ingesting essential oils unless under the direction of a doctor certified in aromatherapy. For more information on why we don't ingest essential oils check out this blog post.
*Please note: This post is a compilation of suggestions made by those that have extensively used essential oils and has not been verified scientifically with clinical tests nor reviewed by medical experts. It is anecdotal information and should be treated as such. For serious medical concerns, please consult your doctor. The statements given in this blog post have not been verified by the FDA
How Will You Use Fennel Essential Oil?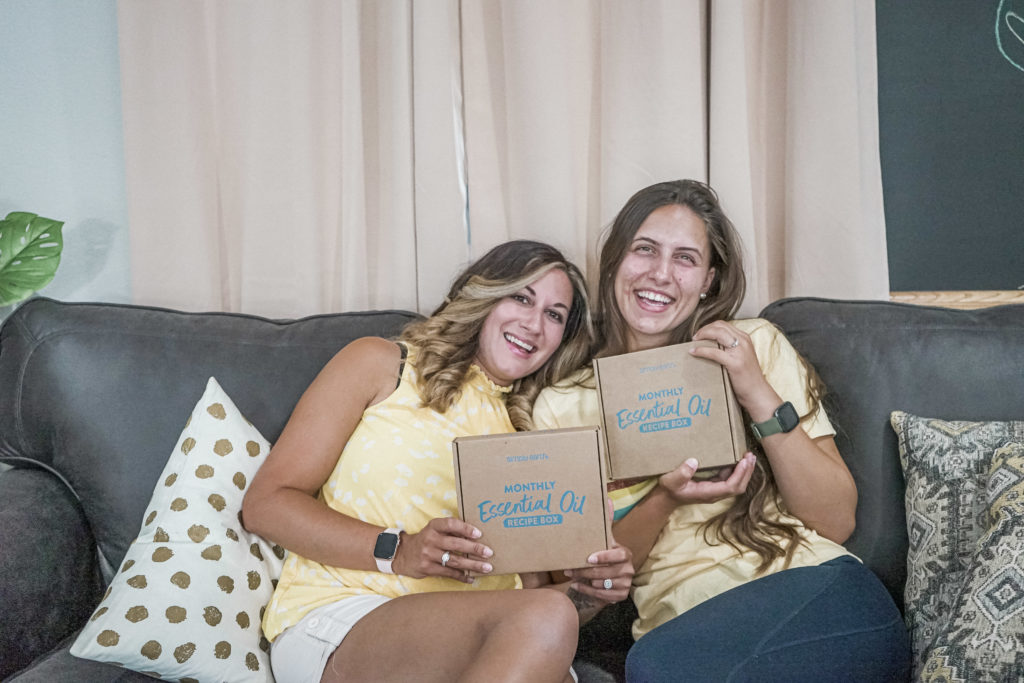 The benefits of Fennel Essential Oil are amazing! Where will you start first? We'd love to hear about it on social media with @fromsimplyearth and in the comments below!
Are you ready to master essential oils? You get FREE access to our Hero Course if you subscribe to our Monthly Essential Oil Recipe Box. With it, you'll receive 4 pure essential oils, 6 aromatherapist-created recipes, and more—all delivered directly to your door each month for just $39/month. Plus, we'll give you a FREE Big Bonus Box!
Don't miss out on the all-natural fun that comes with the Recipe Box; get yours today: Subscribe now to learn how to use essential oils!
---
References:
Badgujar SB, Patel VV, Bandivdekar AH. Foeniculum vulgare Mill: a review of its botany, phytochemistry, pharmacology, contemporary application, and toxicology. 2014