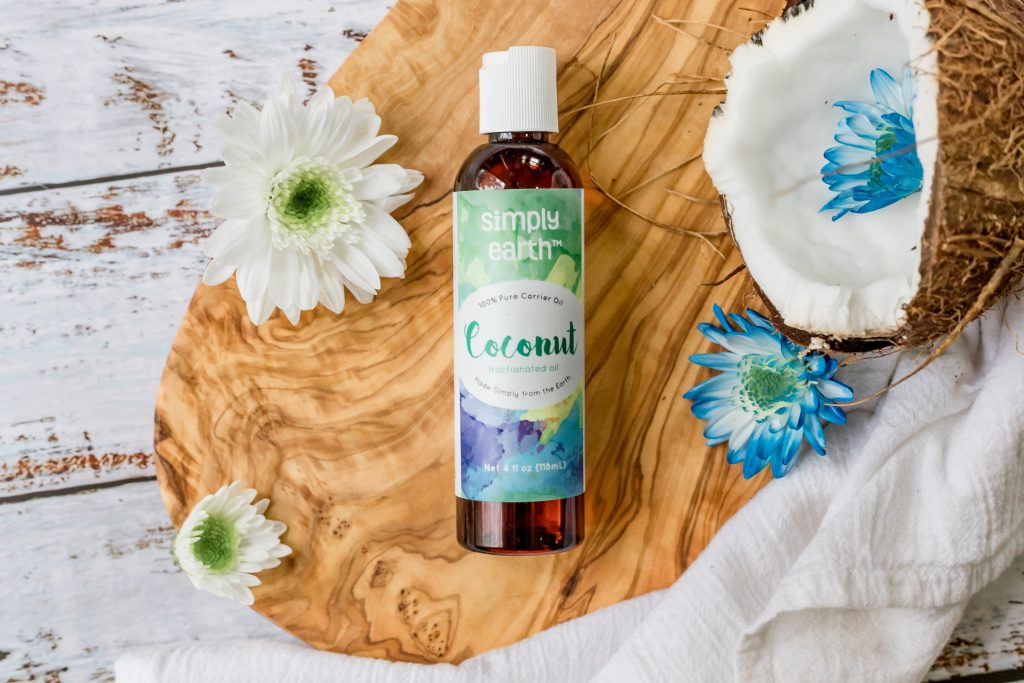 There are endless ways to use essential oils. We can blend different oils to make unique scents with various aromatic benefits, we can diffuse oils in the air, we can add oils to different homemade products… They're so versatile! Whether you're making a roll-on blend, a hydrating body cream or moisturizing hand soap, something that you can find in almost every essential oil user's kit is fractionated coconut oil. Never heard of it? Here's a quick run down!
What I Love About This Oil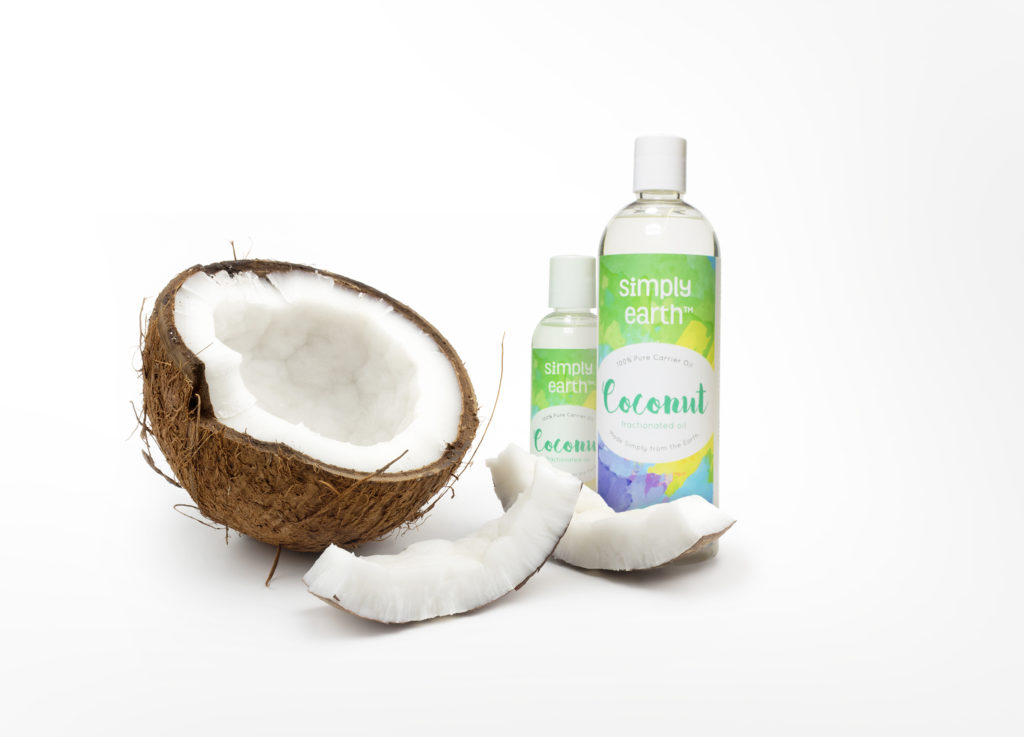 The possibilities are endless. The most common way to use this oil is to use it to dilute essential oils, whether it's mixed and directly applied to the skin or made into a roller bottle blend. Other uses for fractionated coconut oil: hair conditioner, massage oil, makeup remover, and skin moisturizer. It can also be used in the home as a cleaner and polish.
Benefits and Uses of Fractionated Coconut Oil
There are very few oils that should be directly applied to skin. Most oils need to be diluted before application to the skin because they're extremely potent. While oils are great for our health, we don't want to put ourselves at risk for toxicity or build up of essential oils in our bodies. Take a look at this dilution chart to see the proper ratio of essential oil to fractionated coconut oil. Here's an example of how to read the chart: for a 1% dilution of essential oil in a 5 mL of fractionated coconut oil you would need one drop; for a 2% dilution in a 5 mL of fractionated coconut oil your would need two drops.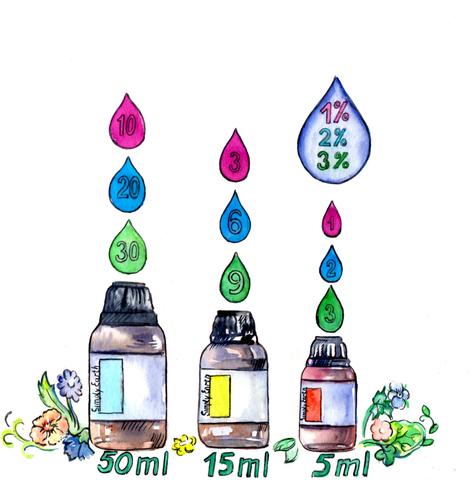 Science, History, and Background of This Oil
Fractionated coconut oil is a clear, odorless, non-greasy form of coconut oil called a "carrier oil". Carrier oils are often used in essential oil recipes especially if the essential oils will come in contact with your skin. It absorbs quickly to nourish, moisturize and soften the skin. Some people consider fractionated coconut oil as "liquid coconut oil" because it remains a liquid at room temperature.
Fractionated coconut oil is made by expressing the oil from the coconut, processing with heat, and separating it to get a fraction of the total coconut oil. This process removes the long-chain fatty acids, which makes the oil stay liquid at room temperature. It also extends the shelf life.
What Earthies are Saying About This Oil

What Recipe Will You Create First??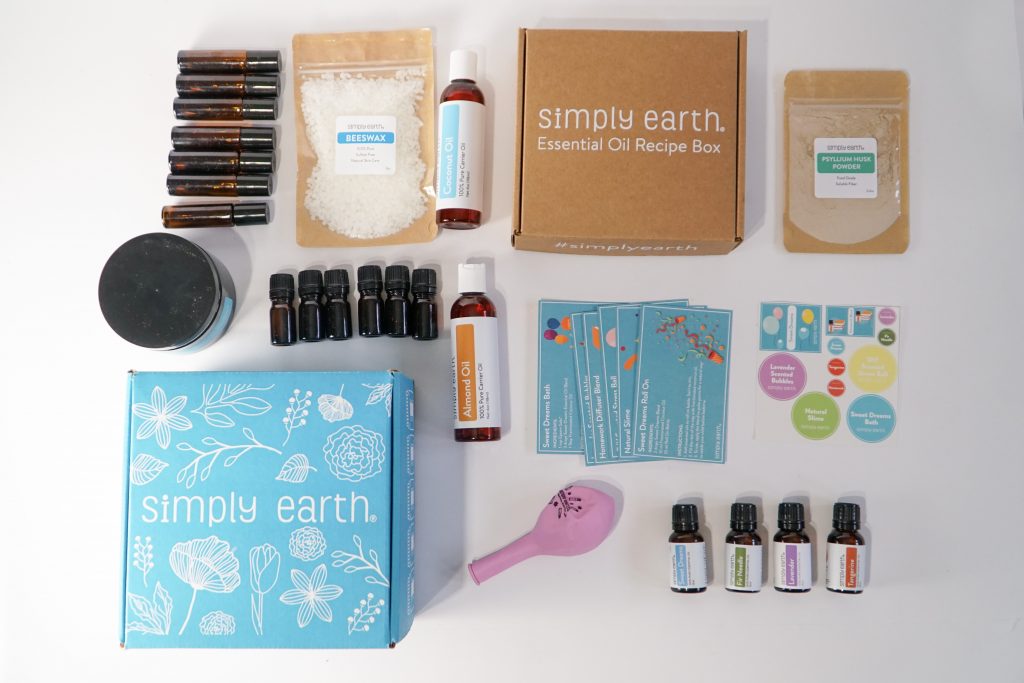 This oil is so versatile and used in so many different recipes and creations! Where will you begin? Let us know in the comments below or connect with us on social media @fromsimplyearth!
Subscribe today to our Essential Oil Recipe Box. Each month, you can receive four full-size 100% pure essential oils, six natural recipes, plus the ingredients you need to make them in our Recipe Box.
With the box, you'll learn new ways to use essential oils, make more essential oil roll-on recipes, and have the peace of mind that you are making your home toxin-free. This month of April, we focus on Home Detox. This box is worth over $150 if priced from the Big Essential Oil Companies. You get all those goodies from Simply Earth for only $39. Go get it!