AHHH, October; the spookiest month of the year! Halloween is honestly in my opinion, one of the best and the most fun unofficial holiday of the year. When and where else can we have the excuse to dress up like kids and eat as much candy as we want? Having a kid makes it twice as much fun though because now I can dress somebody else up!
What I Love About This Recipe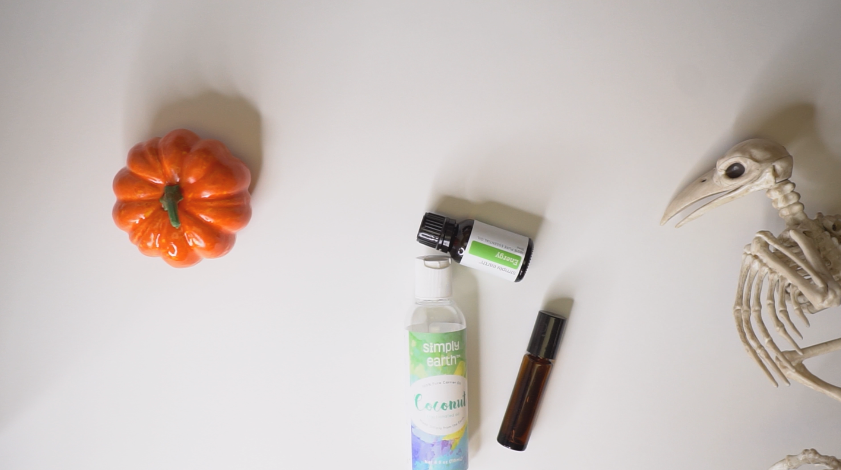 Giving out candies is way more fun because I don't have to think about all of the calories I'm eating up. Instead, I get to think of all the happy adorable faces that greet me when they scream "Trick or Treat!!" Halloween doesn't come easy. It takes days of prepping for invested mommas' like me! Fixing up the house, thinking of cute costumes for me and my little one, and running to the store to buy all the candy. It doesn't get any easier on the day itself though, because all of the prepping and the running around comes down to that day. You don't really notice how tired and pooped you are until the end of the day when all the smiles and the scares are gone, and the kids have traded their costumes in for their pajamas.
That's why ever since I've had my little one, I've taken extra steps to make sure I'm stress-free on one of my favorite holidays! Nothing can be worse than being all stressed and tired, completely forgetting about all the fun I had. This roll-on just helps to keep me going until the end of the night!
What's in the Energy Roll-On?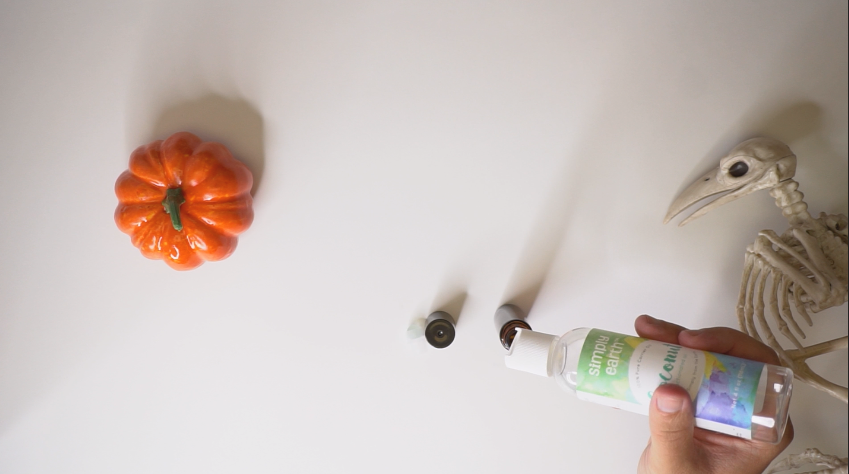 Energy Essential Oil Blend
The Energy Blend is specifically formulated by Simply Earth aromatherapists to keep me full to the brim with energy while I run around performing my daily tasks.* It's perfectly blended with Lemon, Eucalyptus, and Peppermint! Studies have shown that the Lemon Essential Oil can successfully boost one's energy, while the Eucalyptus Essential Oil can help with mental exhaustion and mental sluggishness from fatigue! The Peppermint Essential Oil, on the other hand, also has a boosting effect, similar to that of the Lemon.
Fractionated Coconut Oil
Fractionated Coconut Oil is the carrier oil used in this recipe. Carrier oils are designed to dilute potent essential oils so that they can be safely applied to the skin. Any carrier oil can be used in this recipe, so if you have a favorite, feel free to use it!
10 ml Roll-On Bottle
The 10 ml roll-on bottle is super convenient for this recipe! It makes application a breeze and is the perfect size to take on the go.

Things to Remember When Using This Roll-On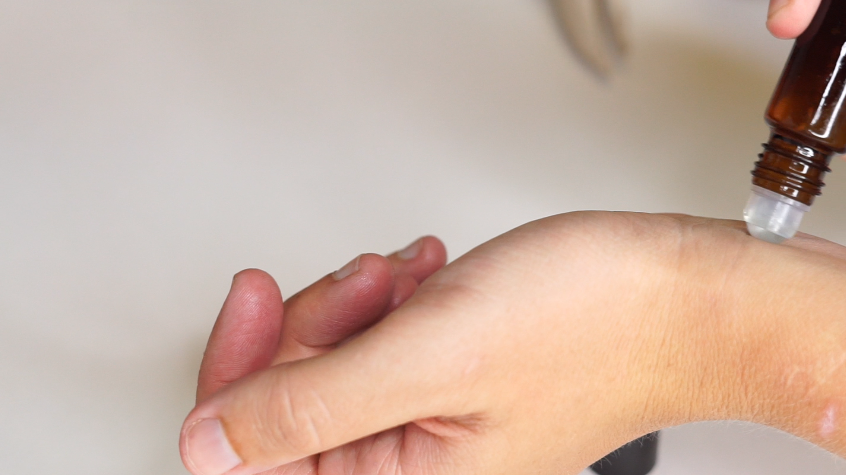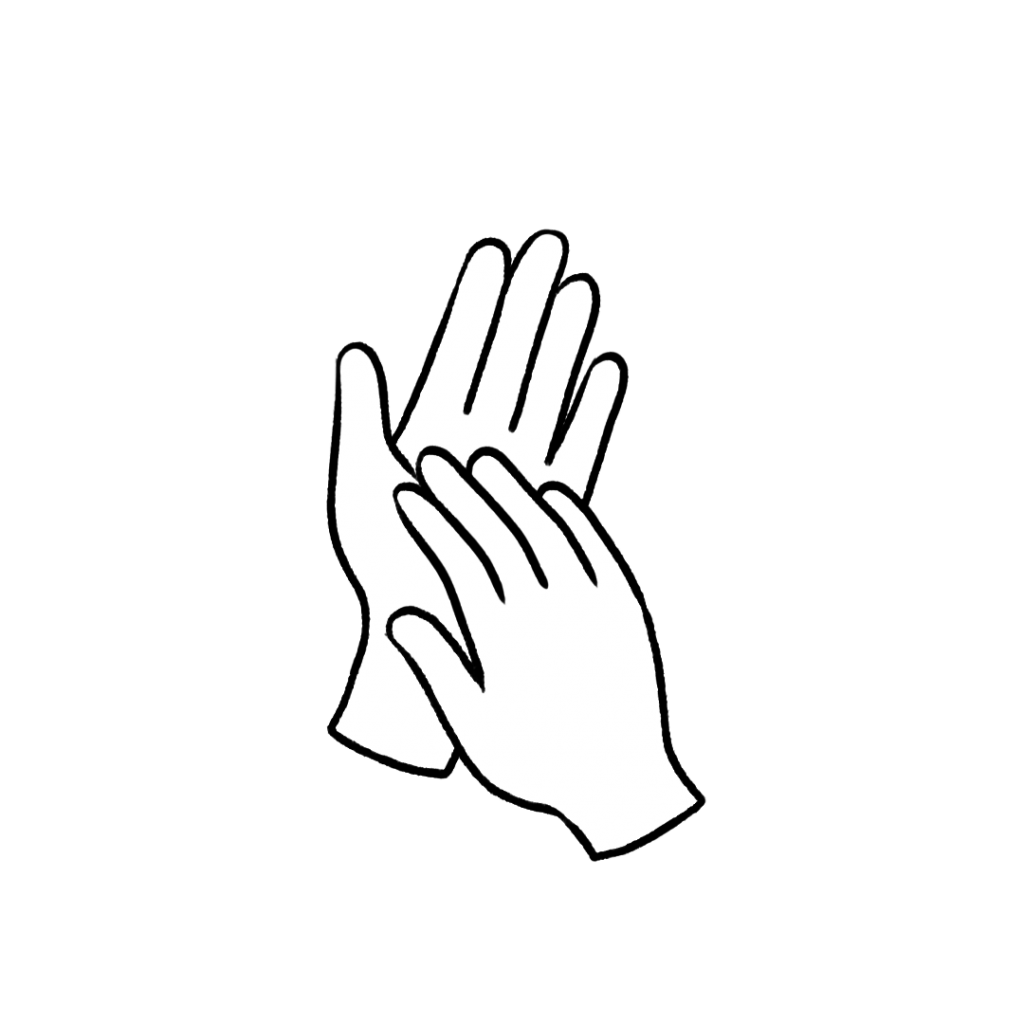 Because this recipe is diluted with fractionated coconut oil, it is safe for sensitive skin. Always dilute essential oils before using it topically. Failing to do so can cause irritation. Check out this handy dilution chart we created for topical use.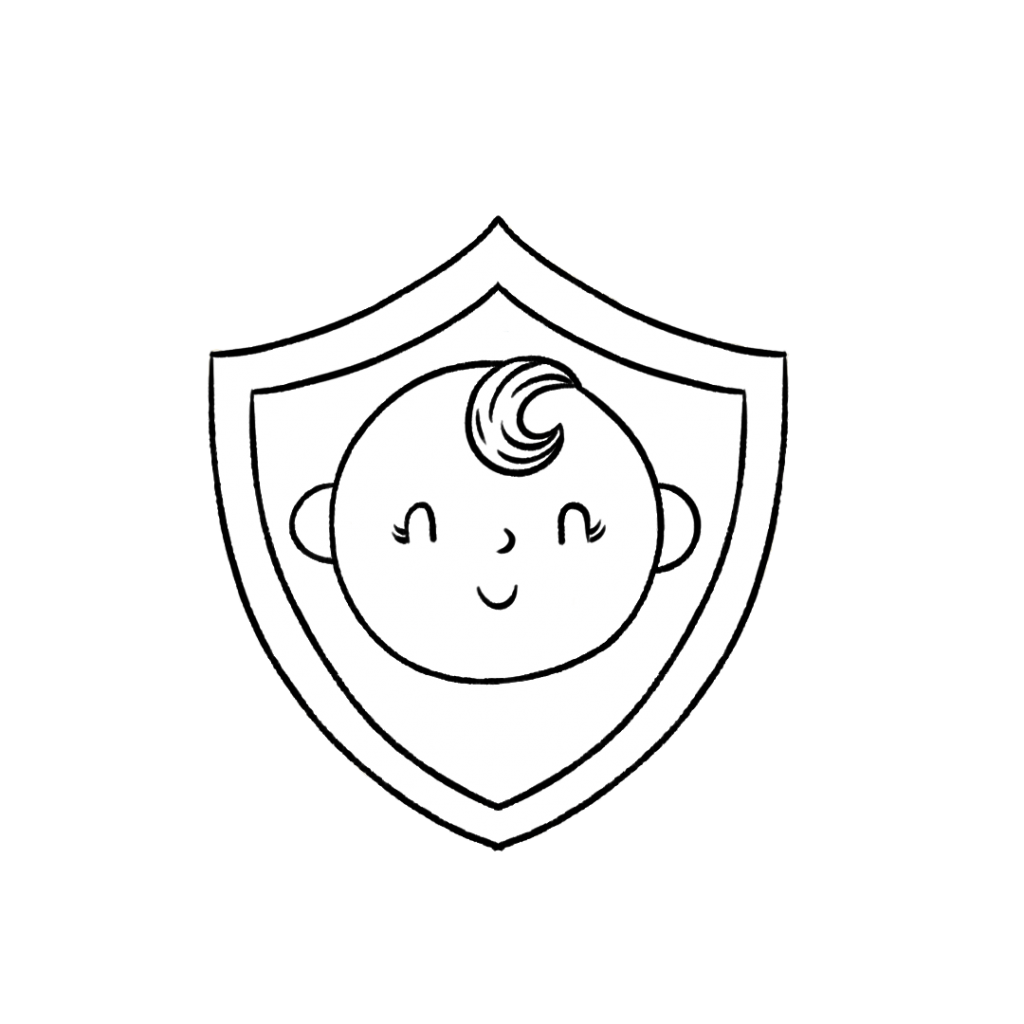 This recipe is safe to use with kids 10+.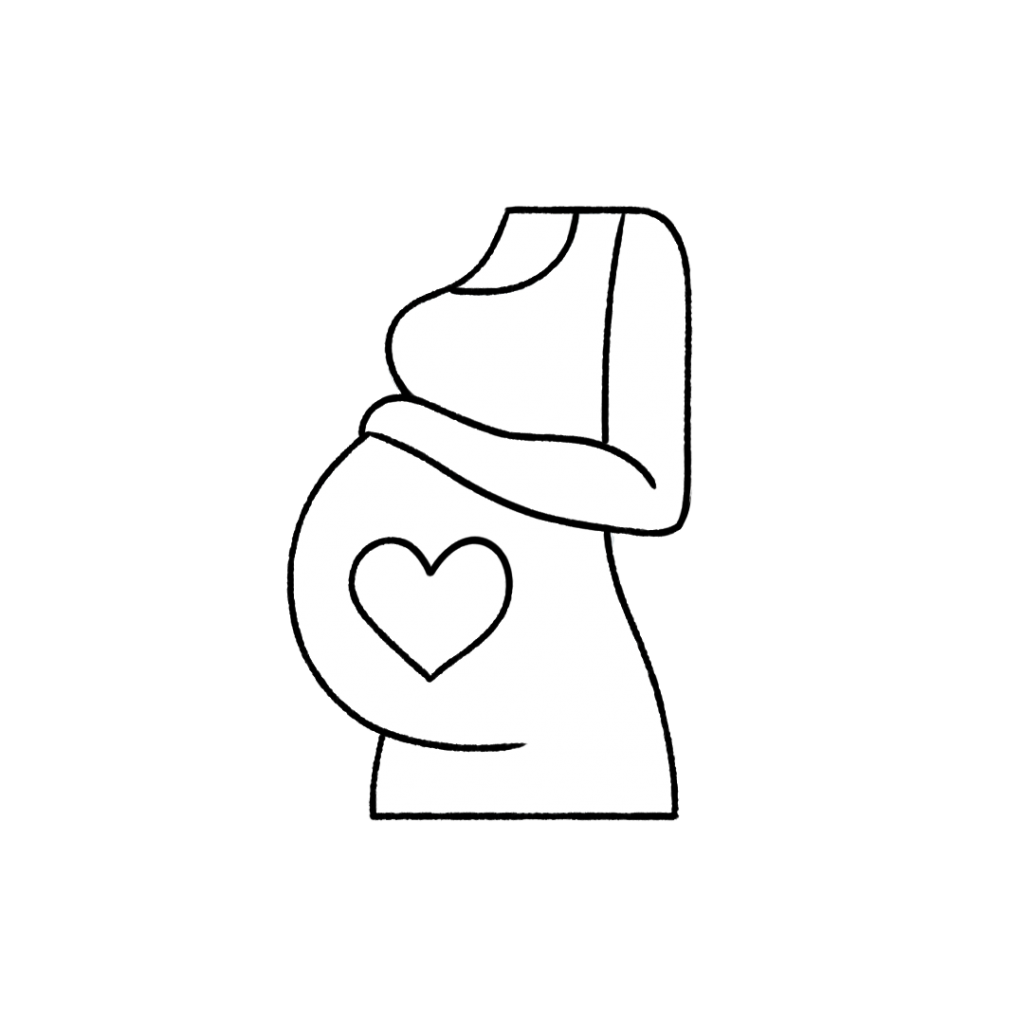 This recipe is not recommended to use while pregnant or breastfeeding.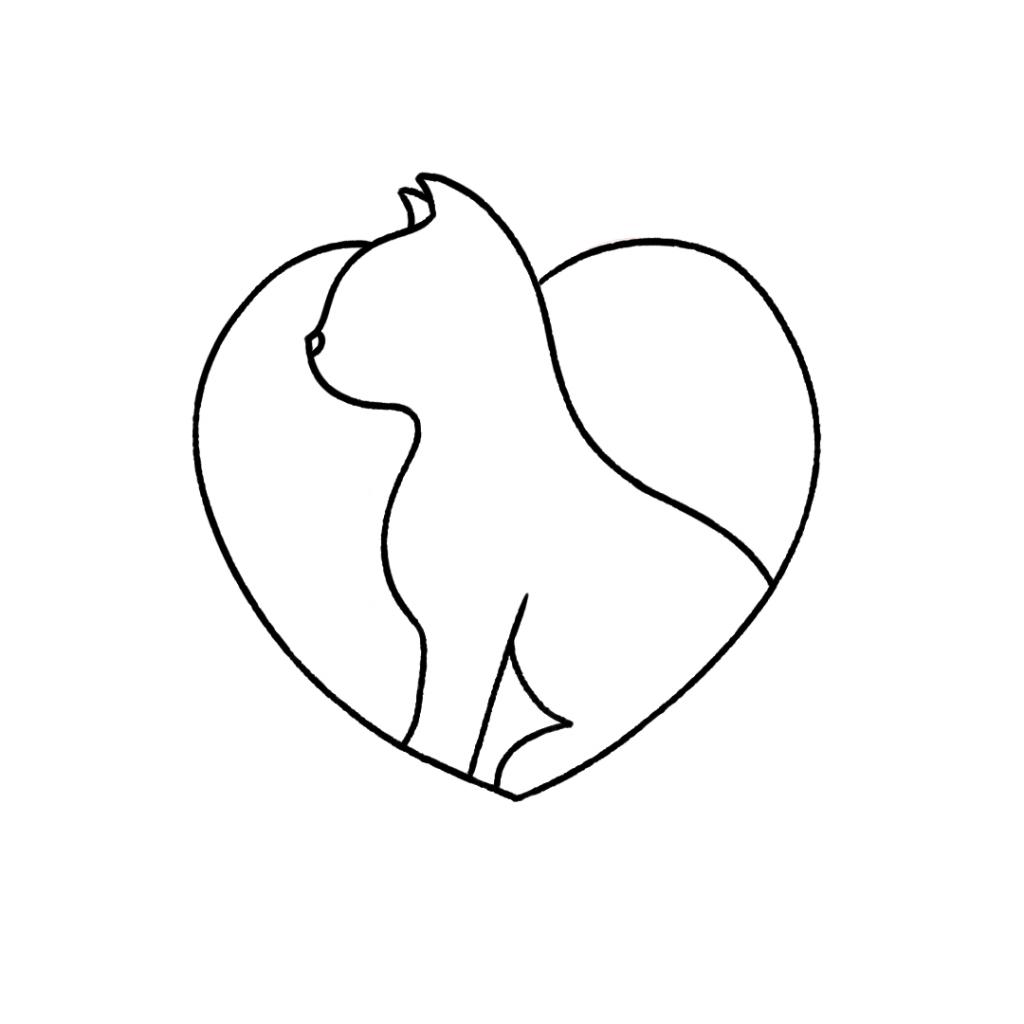 This roll-on is not recommended for use in close proximity to cats as its essential oils can cause irritation. For more information on using essential oils with cats, check out this blog post.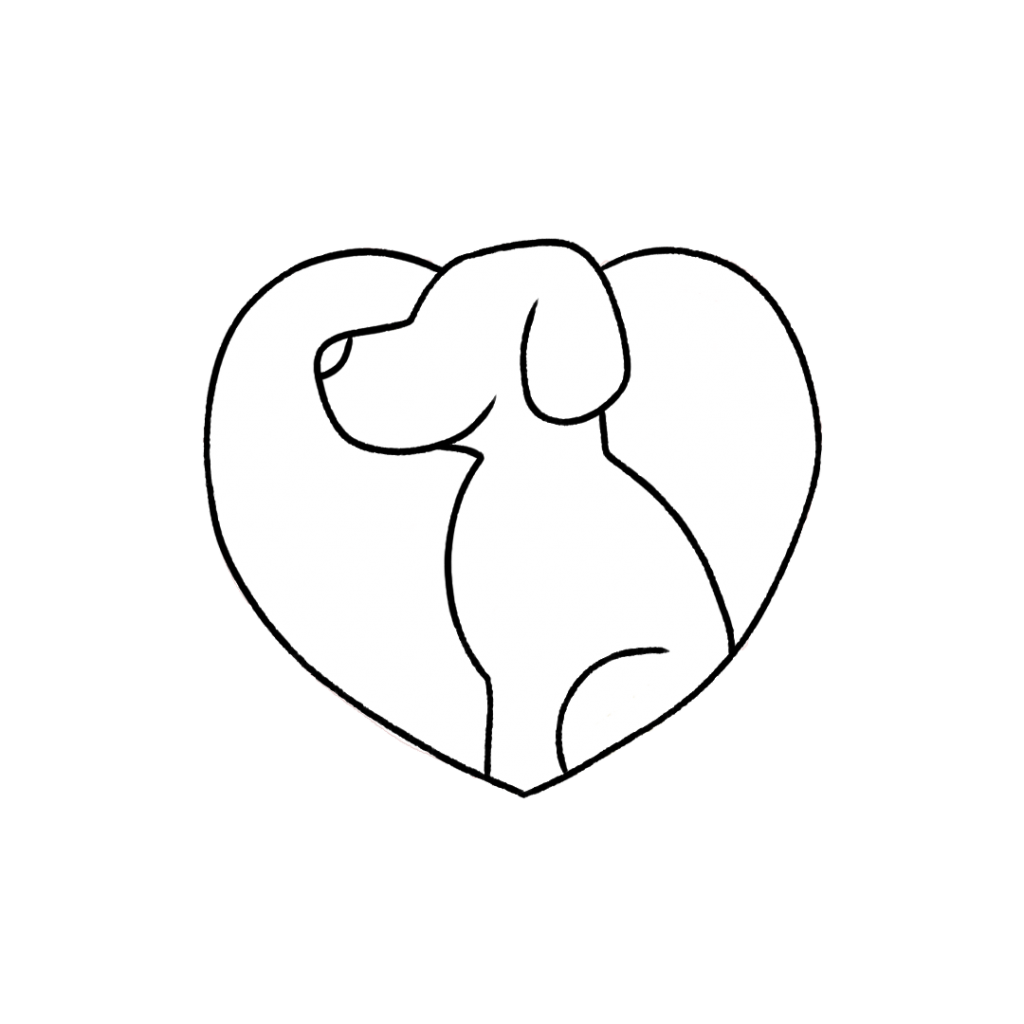 This roll-on is not recommended for use in close proximity to dogs as its essential oil may cause irritation. For more information on using essential oils with dogs, check out this blog post.
Never ingest any essential oil, even if it's generally regarded as safe. For more information on why we don't ingest essential oils, check out this blog post.
*"These statements have not been evaluated by the Food and Drug Administration. This product is not intended to diagnose, treat, cure, or prevent any disease."
Energy Roll-On Recipe
Energy Roll-On
Ingredients
10 drops Energy Essential Oil Blend

Fractionated Coconut Oil (approx. 10 ml)

10 ml Roll-On Bottle
Directions
Place 10 drops of the Energy Essential Oil Blend in a 10 mL roll-on bottle.
Fill the rest of the way with Fractionated Coconut Oil or any carrier oil you have in hand. Swirl to mix.
Apply to pulse points and experience the energy boost!
Energy to the Rescue!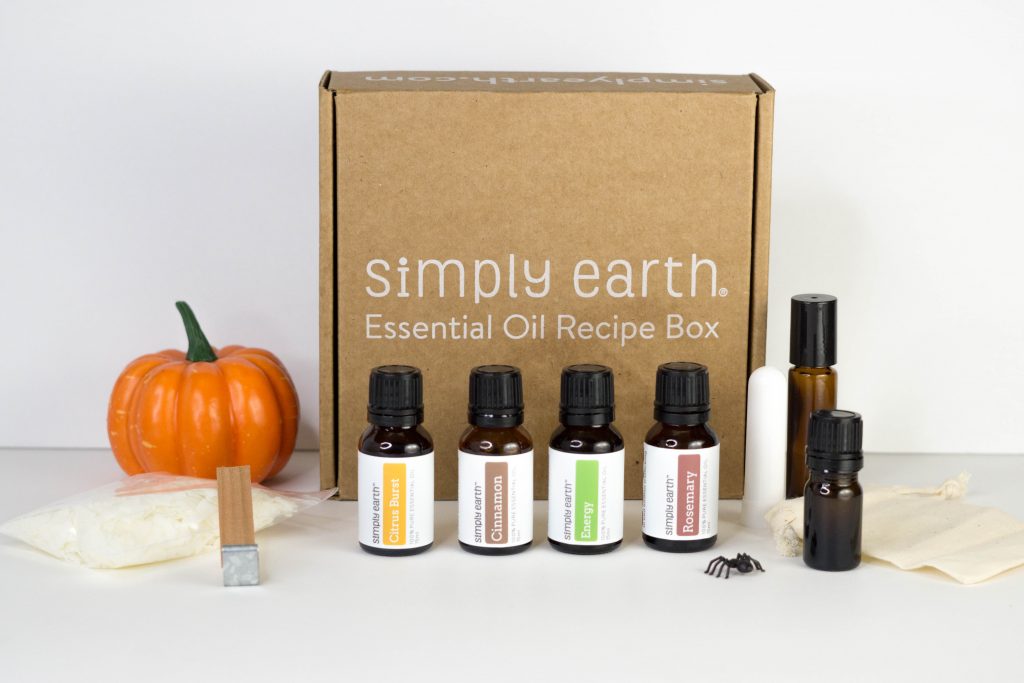 Any additional energy throughout the day is amazing! Let us know when you use this energy roll-on in the comments or on social media @fromsimplyearth!
Subscribe today to our Essential Oil Recipe Box. Each month, you can receive four full-size 100% pure essential oils, six natural recipes, plus the ingredients you need to make them in our Recipe Box.
With the box, you'll learn new ways to use essential oils, make more essential oil roll-on recipes, and have the peace of mind that you are making your home toxin-free. This month of April, we focus on Home Detox. This box is worth over $150 if priced from the Big Essential Oil Companies. You get all those goodies from Simply Earth for only $44.99. Go get it!