When I go to the spa, I really look forward to the detox bath soak. I am really excited about this next recipe because it is going to allow me to have that detox bath soak at home! Plus it costs only a fraction of what I spend in the spa. You can also experiment with what essential oils to use. For this detox salt bath soak recipe, I am using my staples: Howood and Orange Essential Oils.
What I Love About This Recipe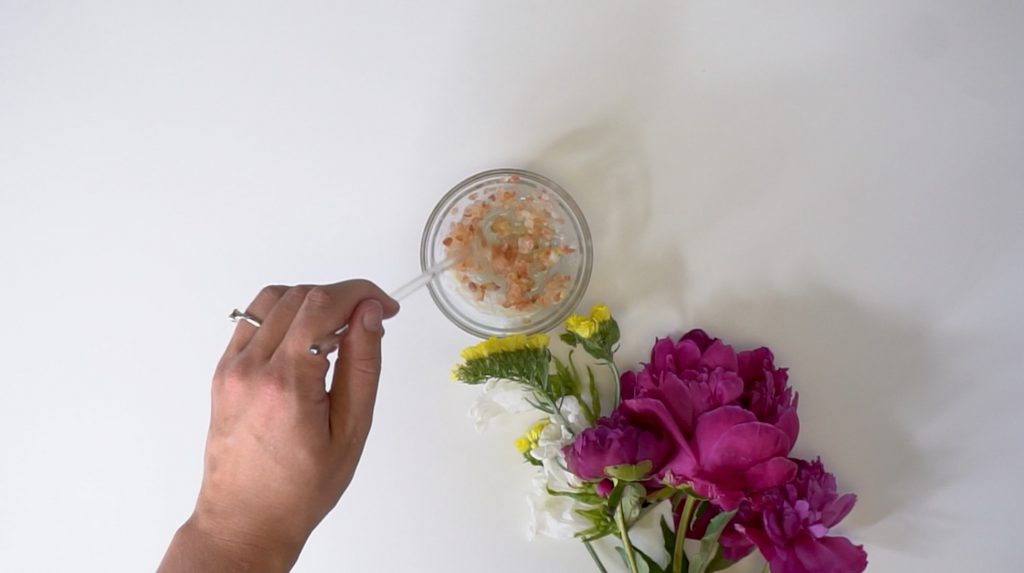 I love how I can bring the spa feeling to my life without having to leave the house! I can light a few candles, grab my favorite book, and enjoy a relaxing bath with these bath salts.
What's in the Detox Salt Bath Soak?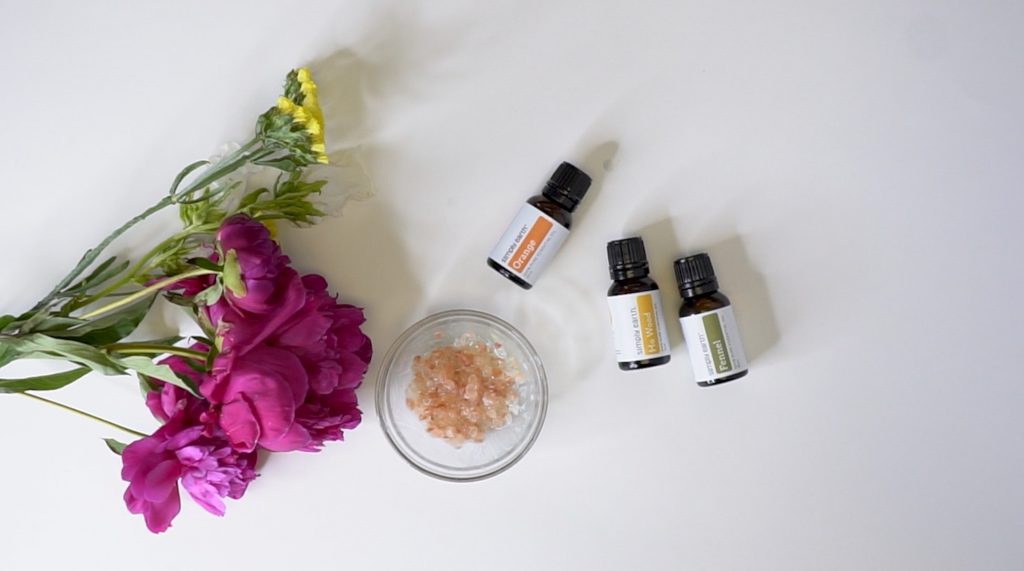 Himalayan Pink Salt
Himalayan Pink salt has so many minerals that are good for you! They also help detox your body which is exactly what this recipe is meant to do.
Almond Oil
Almond Oil is a carrier oil that will dilute the essential oils that may be harsh on the skin.
Baking Soda
Baking Soda relieves itchy or irritated skin that may be bothering you!
Howood Essential Oil
Howood Essential Oil has a floral and woody aroma that pairs well with the Orange Essential Oil in this recipe!
Orange Essential Oil
Orange Essential Oil is uplifting and always smells so fresh–just like a lovely summer day!

Things to Remember When Using This Recipe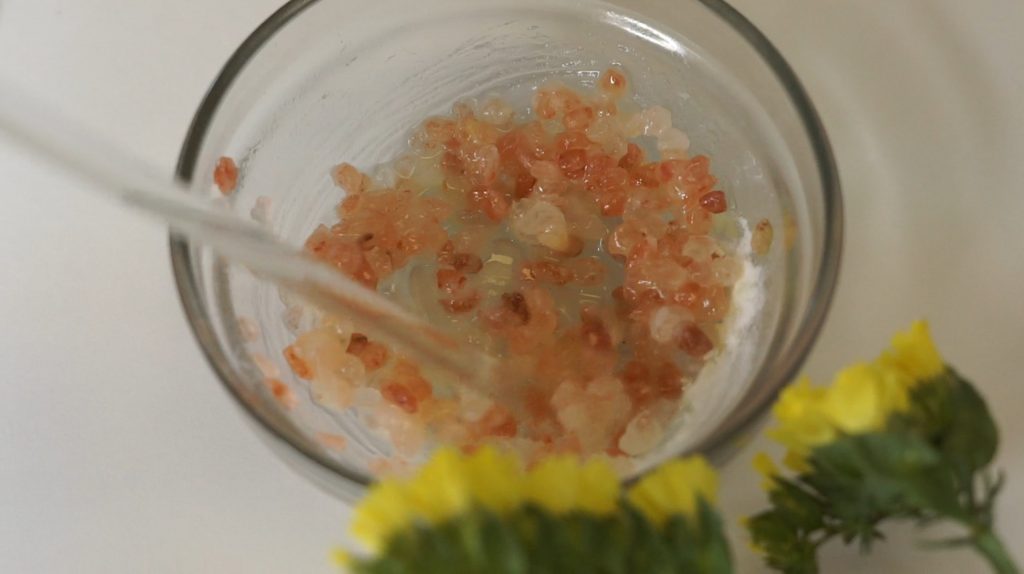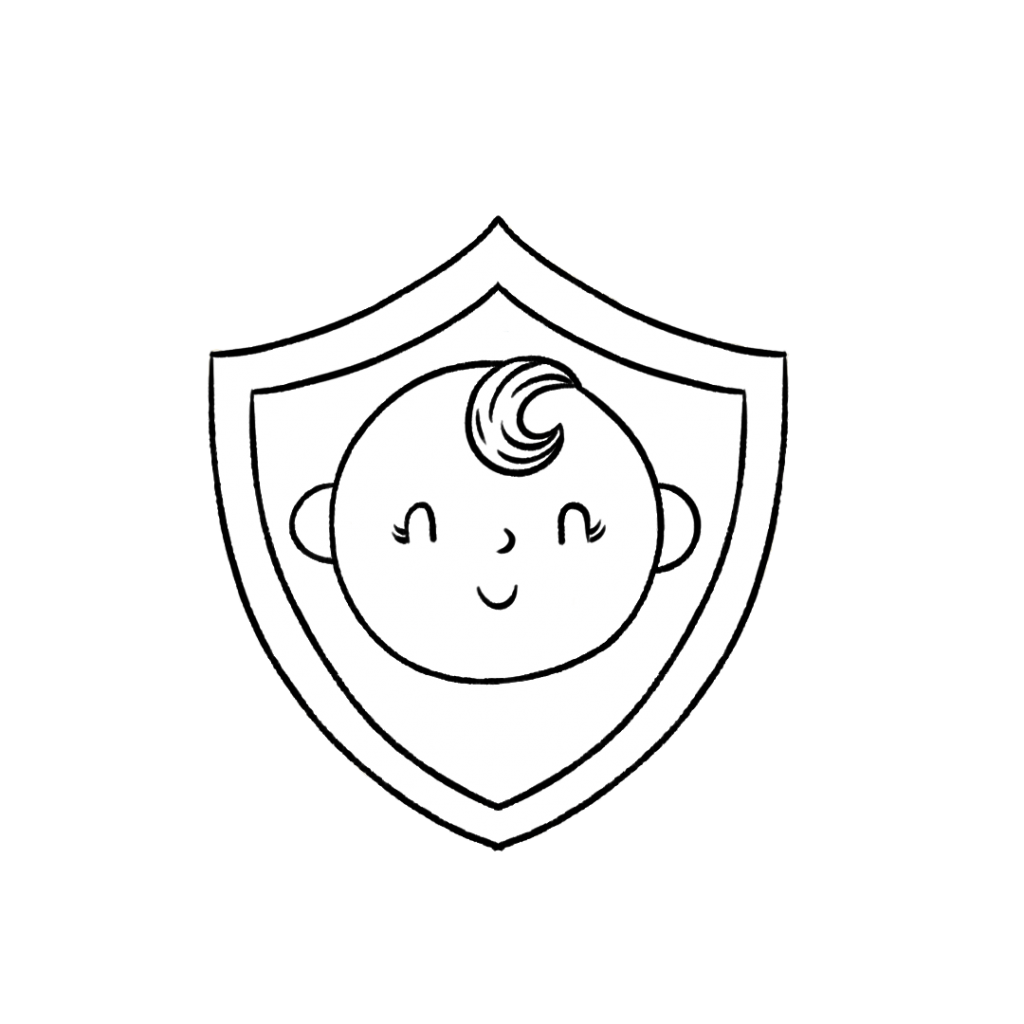 This recipe is safe to use with children 2+.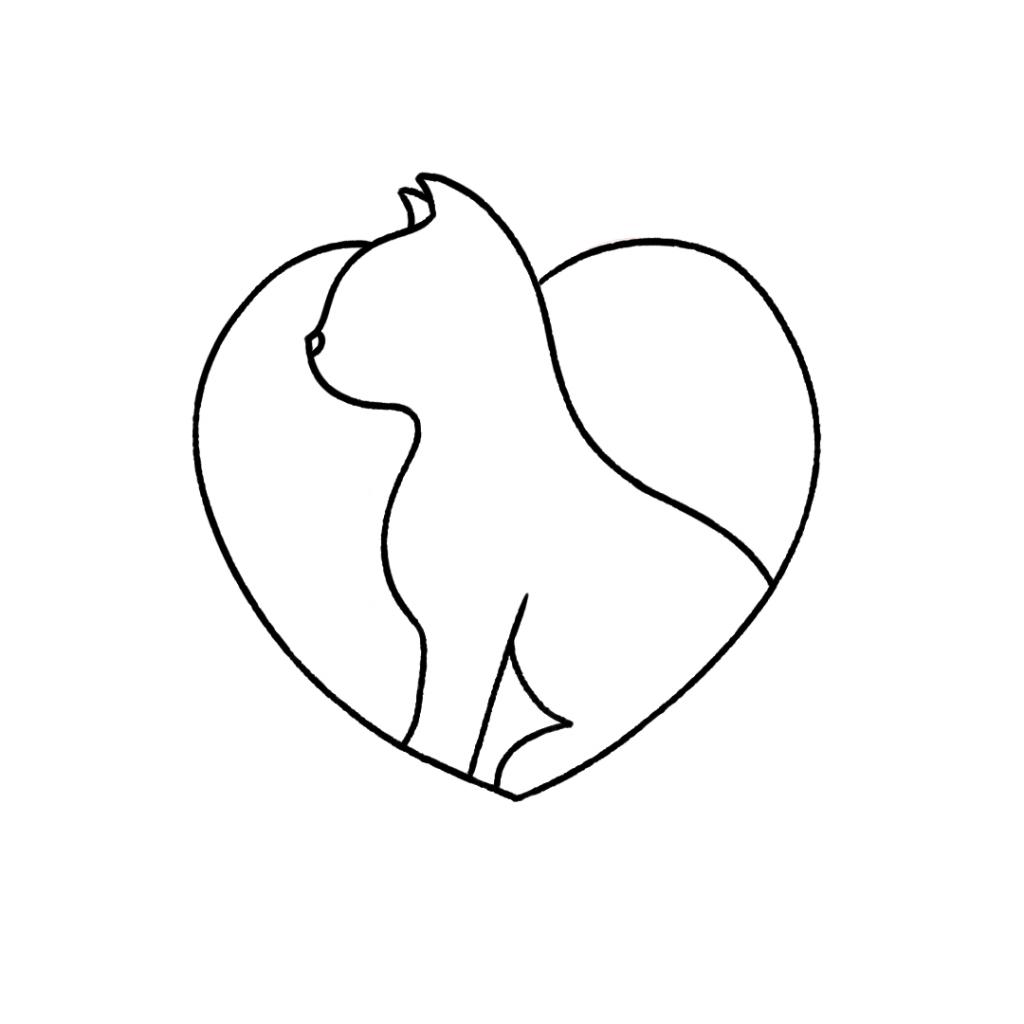 Keep this recipe away from your cat as the Orange Essential Oil may cause them irritation.
Never ingest any essential oil, even if it's generally regarded as safe. For more information on why we don't ingest essential oils, check out this blog post.
These statements have not been evaluated by the Food and Drug Administration. This product is not intended to diagnose, treat, cure, or prevent any disease.
Detox Salt Bath Soak Recipe
Create Your Own Detox Salt Bath Soak
Directions
In a small bowl, put 2 tablespoons of Himalayan Pink Salt.
Mix in a tablespoon of Baking Soda.
Then, add a tablespoon of Almond Oil.
Then, add 2 drops of Ho Wood Essential Oil. 
Lastly, add 2 drops of Orange Essential Oil.
Mix them all together.
To use, add everything in a bath full of warm water. Soak for about 20 minutes and rinse off.
What's Your Favorite Part of This Recipe?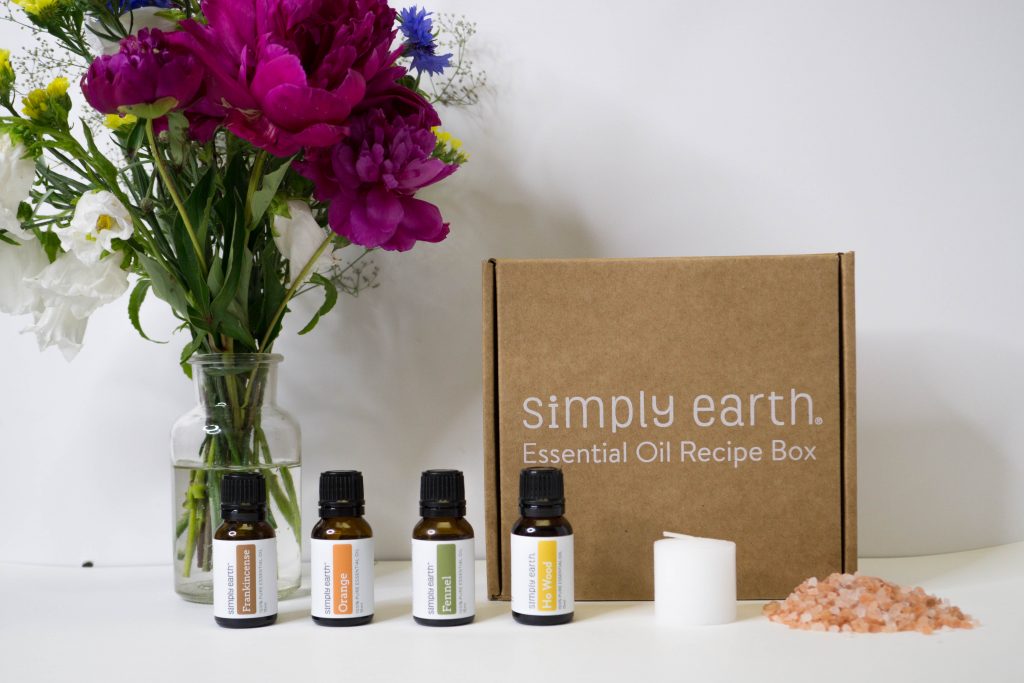 You will immediately feel relaxed and lighter. This bath soak is my current favorite, especially after crazy busy days at work! Let me know if it works for you as well as it does for me by commenting below or connecting with us on social media @fromsimplyearth!
Subscribe today to our Essential Oil Recipe Box. Each month, you can receive four full-size 100% pure essential oils, six natural recipes, plus the ingredients you need to make them in our Recipe Box.
With the box, you'll learn new ways to use essential oils, make more essential oil roll-on recipes, and have the peace of mind that you are making your home toxin-free. This month of April, we focus on Home Detox. This box is worth over $150 if priced from the Big Essential Oil Companies. You get all those goodies from Simply Earth for only $44.99. Go get it!