Mermaids, zombies, vampires, Frankenstein, and fairies! Every costume can be easily achieved ,with the help of a little bit of makeup. There are countless YouTube videos for tutorials on how to do almost every look imaginable. Special FX makeup looks with prosthetics and fake blood are so easy to find in stores nowadays, but with intense makeup comes the intense scrubbing makeup off!
Micellar water sold in drugstores is all the fad now but it's just never enough for me especially when it comes to stubborn waterproof makeup. That's why I eventually opted for natural products like sunflower and coconut oil as makeup removers. Especially because they have so many benefits for the skin! This godsend of a recipe is even better than plain sunflower or coconut oil.
What I Love About This Recipe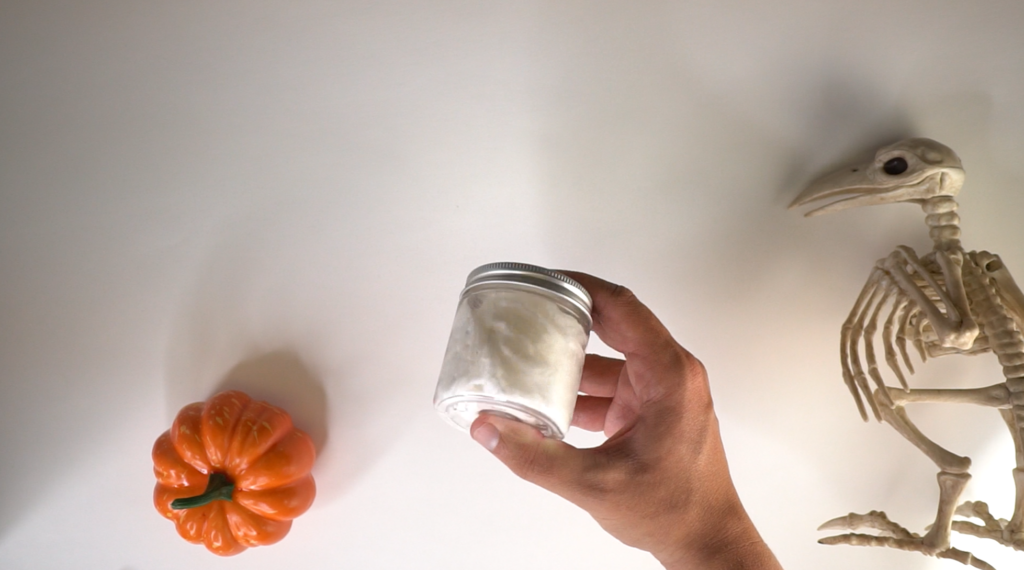 I love that I don't have to scrub my face to the point of hurting with this recipe! It allows for my stubborn makeup to come off with ease!
What's in the Makeup Remover Recipe?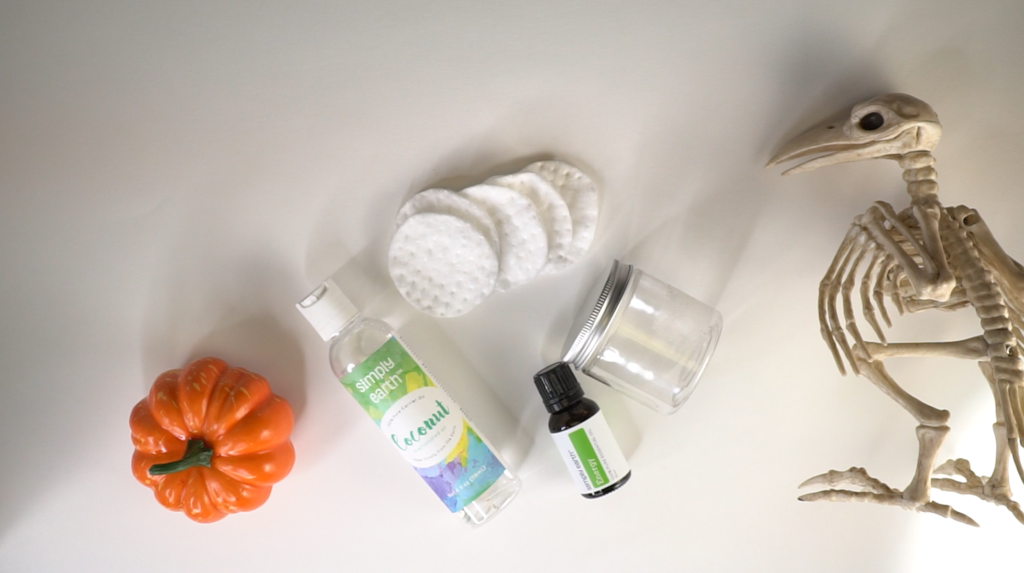 The original recipe had Energy Essential Oil Blend in it, but it was found to work better without this specific oil.
Fractionated Coconut Oil
Fractionated Coconut Oil makes for a great carrier oil and moisturizes as it melts your makeup right off.
Cotton Rounds or Cotton Balls
Cotton rounds or cotton balls allow for easy application. Allowing them to soak in the oil will make them nice and saturated!
Small Sealable Jar
A small jar is needed to house this recipe! It allows the oil to soak into the cotton rounds and make sure that it doesn't dry out!

Things to Remember When Using This Recipe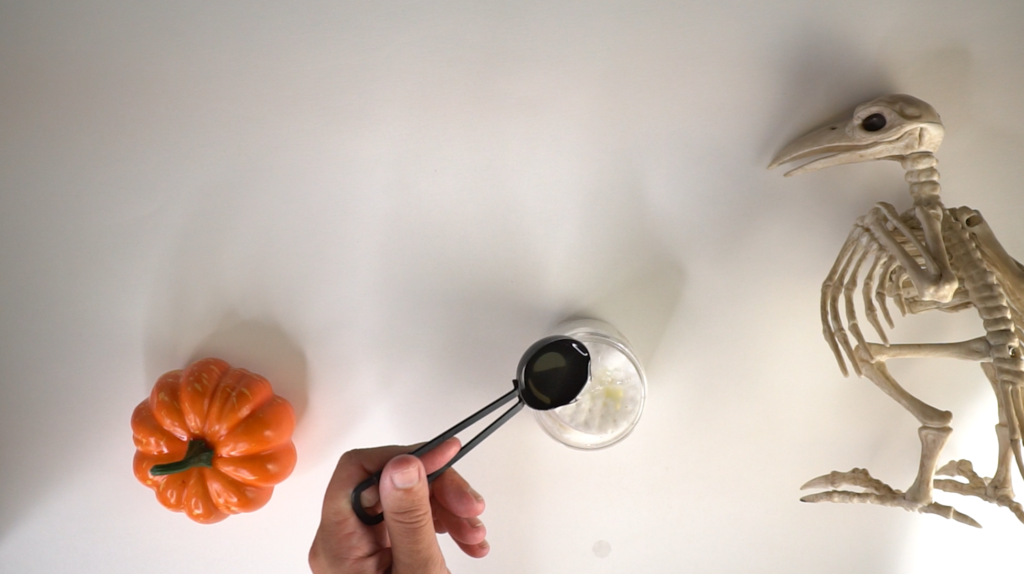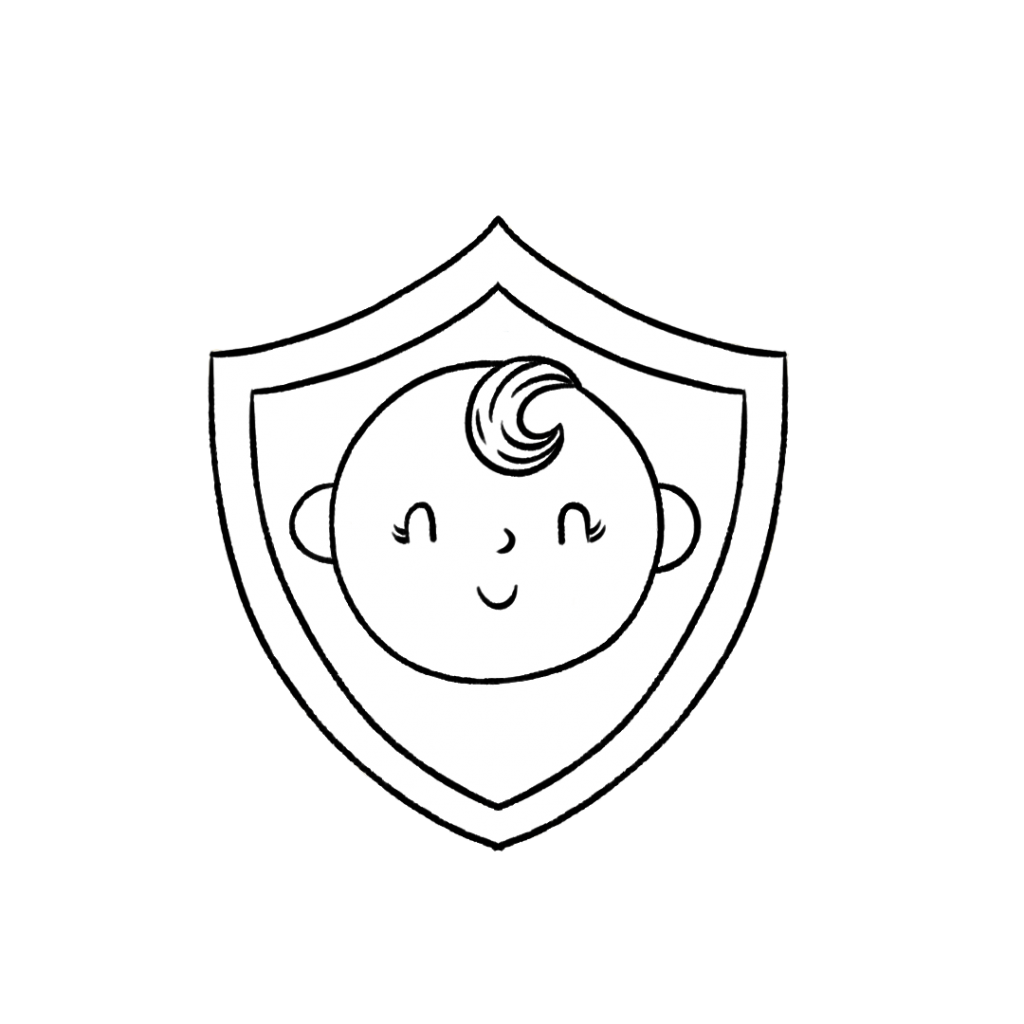 This recipe is safe to use on your little ones down to the age of 2+.
Never ingest any essential oil, even if it's generally regarded as safe. For more information on why we don't ingest essential oils, check out this blog post.
These statements have not been evaluated by the Food and Drug Administration. This product is not intended to diagnose, treat, cure, or prevent any disease.
Makeup Remover Recipe
All Natural Makeup Remover Recipe for Halloween
Directions
Fill a jar with cotton balls.
Pour your oil over the cotton rounds.
Seal jar and allow oils to saturate cotton balls, turning jar if necessary.
To use, remove one cotton ball and remove makeup naturally!
No More Leftover Makeup!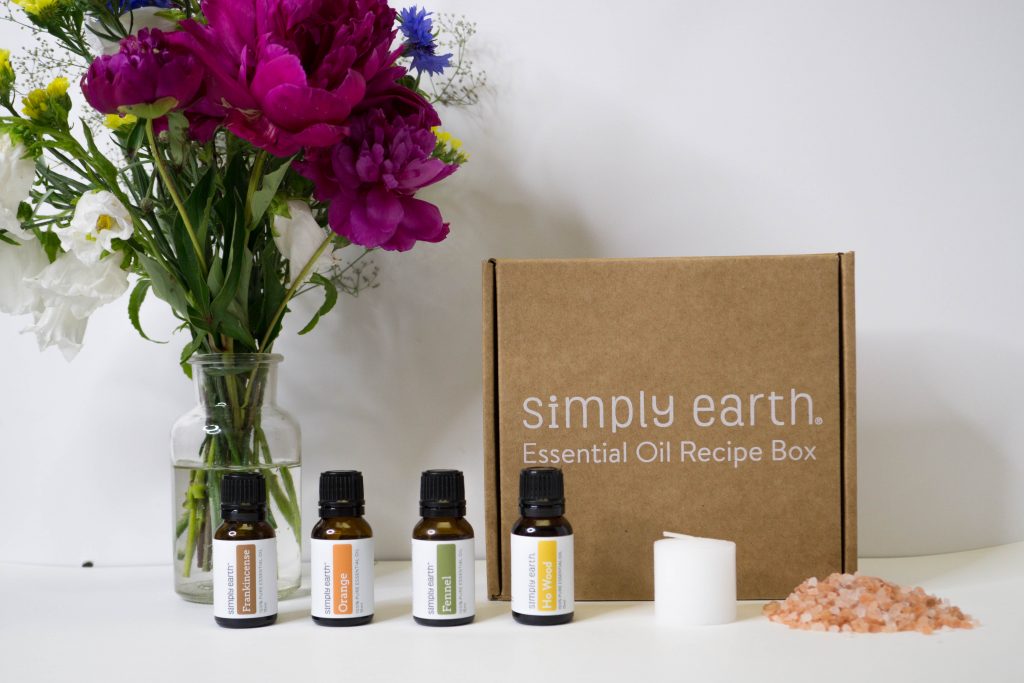 When makeup is a normal part of your routine, having a good and safe remover is crucial! Adding this recipe to your skin care routine can work wonders! Let us know what you think about this recipe by commenting below or connecting with us on social media @fromsimplyearth!
Subscribe today to our Essential Oil Recipe Box. Each month, you can receive four full-size 100% pure essential oils, six natural recipes, plus the ingredients you need to make them in our Recipe Box.
With the box, you'll learn new ways to use essential oils, make more essential oil roll-on recipes, and have the peace of mind that you are making your home toxin-free. This month of April, we focus on Home Detox. This box is worth over $150 if priced from the Big Essential Oil Companies. You get all those goodies from Simply Earth for only $44.99. Go get it!