Think about all the things your hair goes through in a day. Washing, brushing, heat, styling, weather— your hair deals with a lot. The last thing you want to do to your worn locks is glob them full of icky and expensive chemicals. Check out these toxin-free DIY Hair Mask recipes with essential oils and goodies you already have in your kitchen. DIY hair masks are also one of the ways to stop ruining your hair. Believe me, they can go a long way.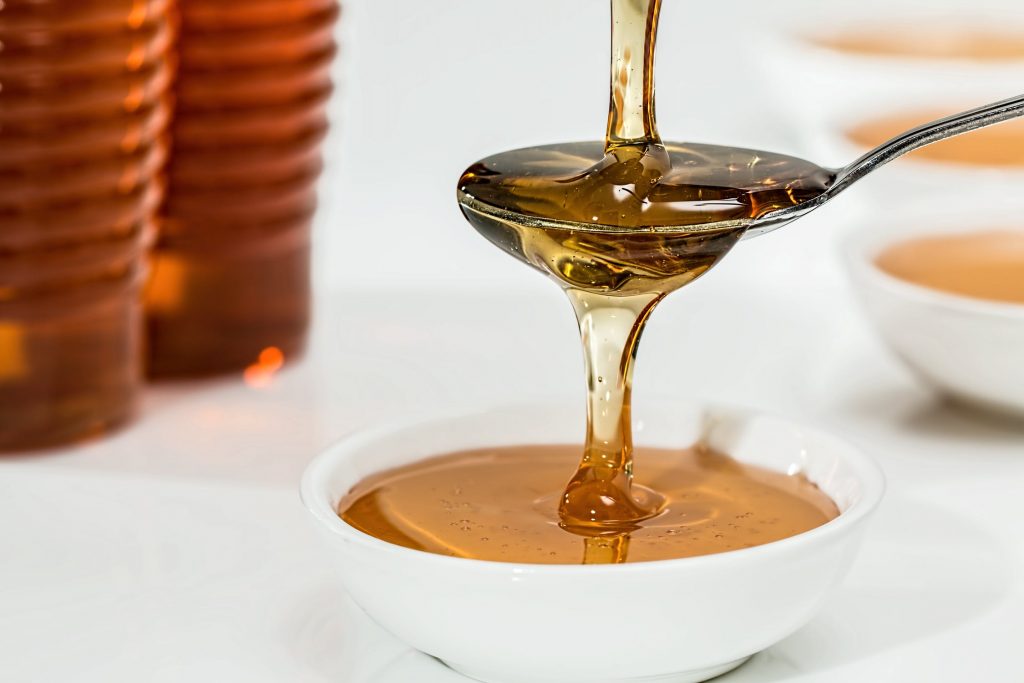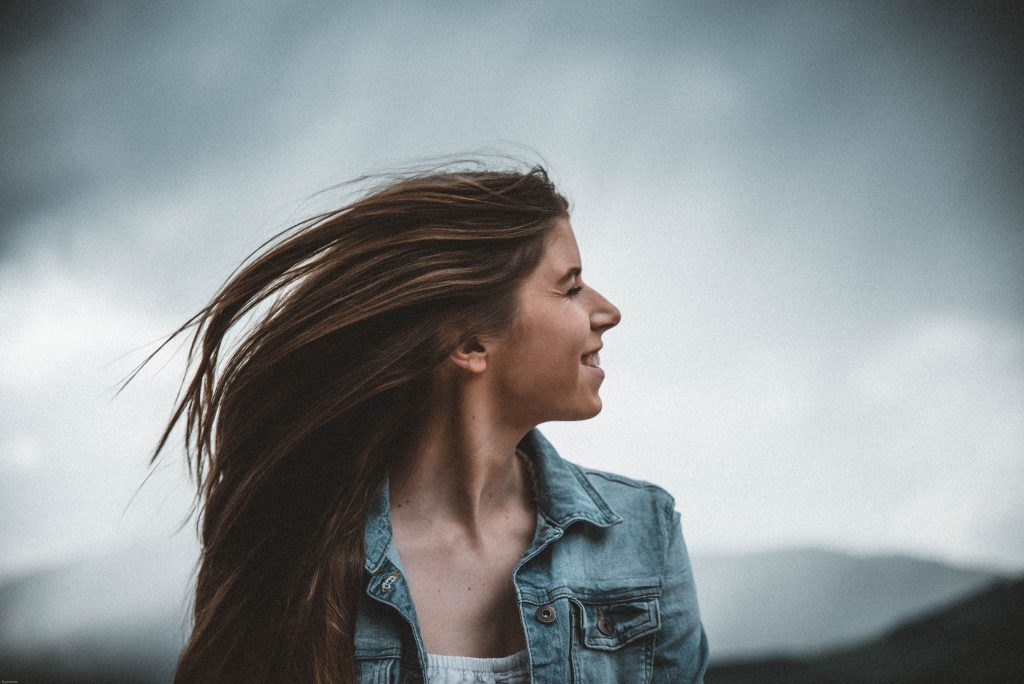 Get Growing
This DIY mask is perfect for growing that long hair you've always wanted. On one hand, coconut oil, while having wonderful antifungal[i] and antibacterial[ii] properties, leaves your hair undeniably soft thanks to its soothing moisturizing[iii] capabilities. Olive oil, on the other hand, guards and strengthens your hair against overall damage[iv] with its healthy plant polyphenol[v] compounds, while Rosemary stimulates your scalp to encourage growth. How could you go wrong?
P.S.- Dabble with different ratios of olive oil and coconut oil. I personally found that going a little heavier on olive oil further speeds up growth. Too much olive oil, however, leaves my hair a bit too textured for my liking. Find your balance!
Recipe
Ingredients
Instructions
Combine the coconut and olive oils in a small bowl.
Heat the mixture until it is just melted.
Apply the mask to dry hair, making sure to thoroughly cover your roots.
Massage the mask into your scalp for 10 minutes. Don't skip this step!
Wash your hair after at least 30 minutes (feel free to leave it for up to 2 hours).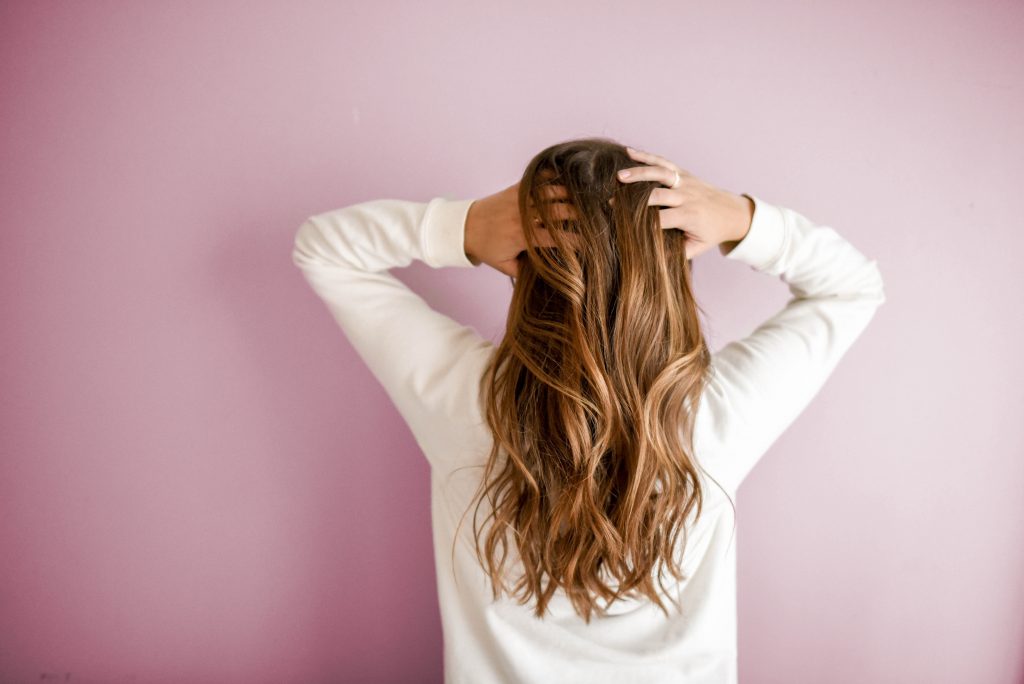 Defeat Dandruff
Trust me, I've been there. Managing dandruff is, well, rough. Thankfully, this DIY hair mask for dandruff poses a triple threat for that annoying yeast-like fungus that builds up on your scalp. Coconut oil[vi], apple cider vinegar[vii], and tea tree oil[viii] come to the rescue with their antifungal properties. Tea tree oil then gets rid of other pore buildup[ix] while apple cider vinegar uses its malic acid to restore your scalp's pH levels[x].
Recipe
Ingredients
Instructions
Heat the coconut oil just until melted.
Combine the melted coconut oil, apple cider vinegar, and tea tree oil in a small bowl.
Mix well.
Apply the mask to dry hair, making sure to thoroughly cover your roots.
Wash your hair after 30 minutes.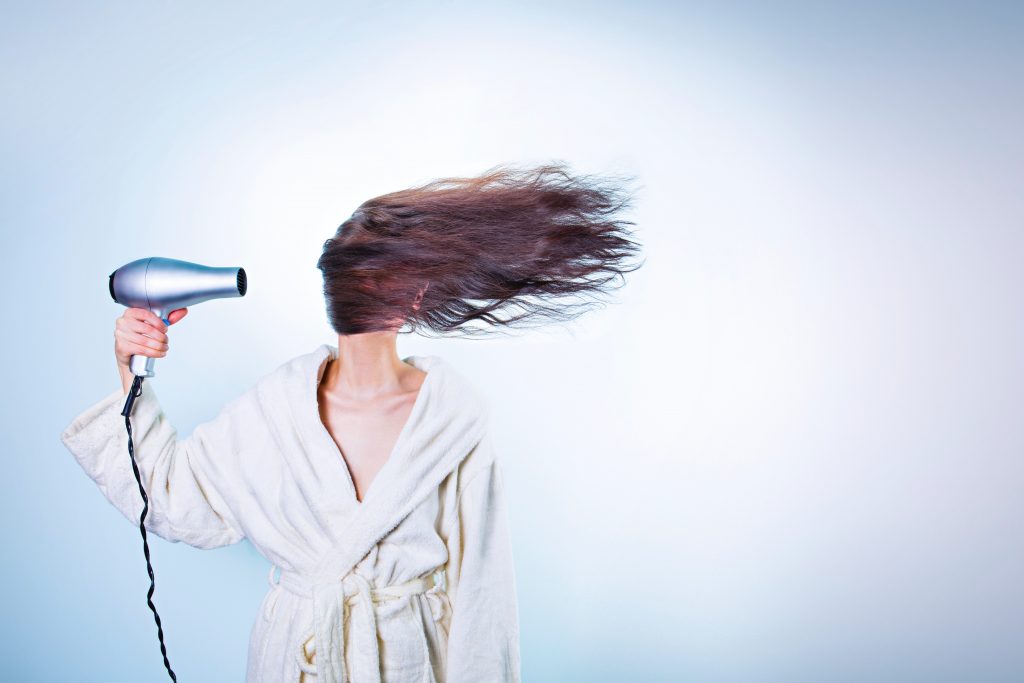 Say Farewell to Frizz
I don't know about you, but my hair can have a mind of its own. Of course, coconut oil and its stellar moisturizing characteristics are making another appearance with this DIY hair mask for frizzy hair. Mixing this with raw honey, a natural humectant[xi] that attracts and retains moisture, and egg, which is full of shine-inducing proteins and fats, bring new life to sassy and staticky locks. Adding Palmarosa Essential Oil, because of its strengthening compounds, is like rewarding your hair for obeying your new non-frizzy standards!
P.S. It's super important to rinse your hair with cold water for this mask. The strands of your hair are covered in a protective layer of cuticle scales. Using cold water makes this cuticle layer less susceptible to water penetration[xii], which means your hair will better lock in moisture.
Recipe
Ingredients
Instructions
Combine coconut oil and raw honey and heat the mixture just until melted.
Whisk the egg until it begins to froth.
Combine the egg, coconut oil, raw honey, and palmarosa oil in a small bowl.
Mix well.
Apply the mixture to the shaft of dry hair, especially focusing on the ends.
After 1 hour, wash your hair. Make sure to rinse with cold water.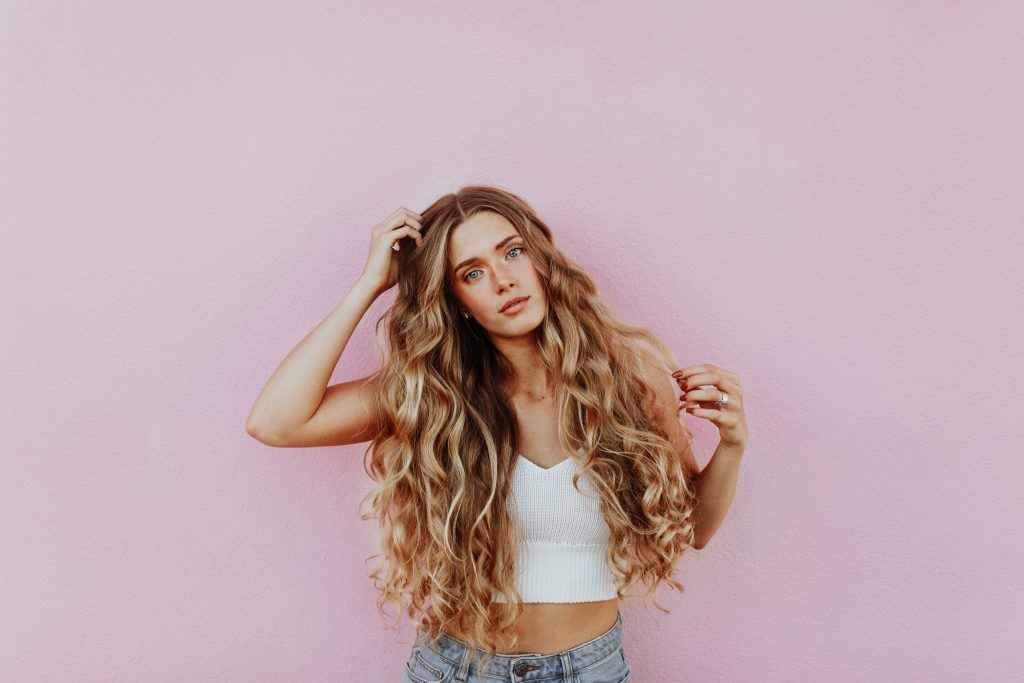 Care for Your Curls
We all know there's a fine line between rocking luscious curls and sporting a tangled bird's nest. If you find yourself stuck in the second category, this DIY hair mask for curly hair is for you. This medley couples the moisturizing benefits of coconut oil and raw honey with hearty avocado fats in a saturating yogurt base. Palmarosa oil then gives your hair the strength it needs to lock in bouncy curls. Talk about a recipe for curl-defining success.
P.S. If your hair is extra coarse, experiment with just rinsing your hair after this mask.
Recipe
Ingredients
Directions
Heat the coconut oil just until melted.
Blend the melted coconut oil with all the other ingredients in a blender.
Apply the mask to all parts of your hair.
Thoroughly comb your hair.
After 1hour, wash your hair. Make sure to rinse with cold water.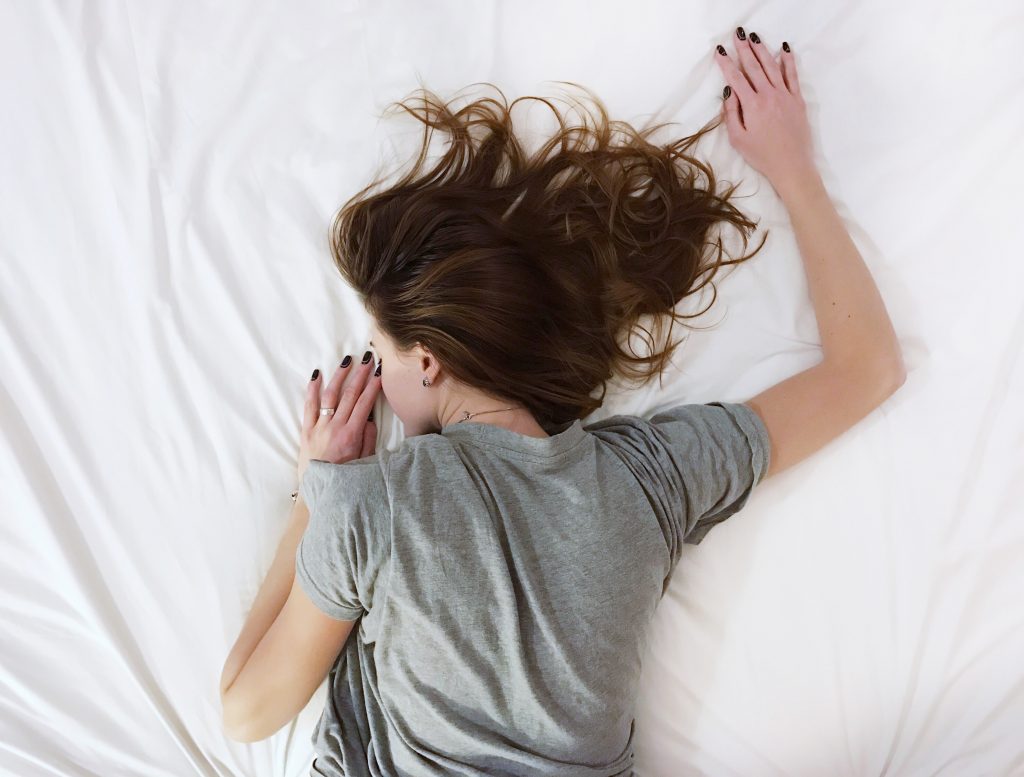 Strengthen While You Sleep
This simple overnight DIY hair mask puts the beauty in beauty sleep. While raw honey holds in moisture, bananas are full of silica[xiii], a natural alternative to the silicones in your shampoo and conditioner meant for improving softness and volume. Adding lavender will help you sleep as your hair soaks in this mask's goodness!
Recipe
Ingredients
Instructions
Peel the banana and mash it with a fork until the consistency is as smooth as possible.
Combine the raw honey, mashed banana, and lavender essential oil in a small bowl.
Mix well.
Apply the mask all throughout your hair.
The next morning, thoroughly wash your hair.
Which Will You Try?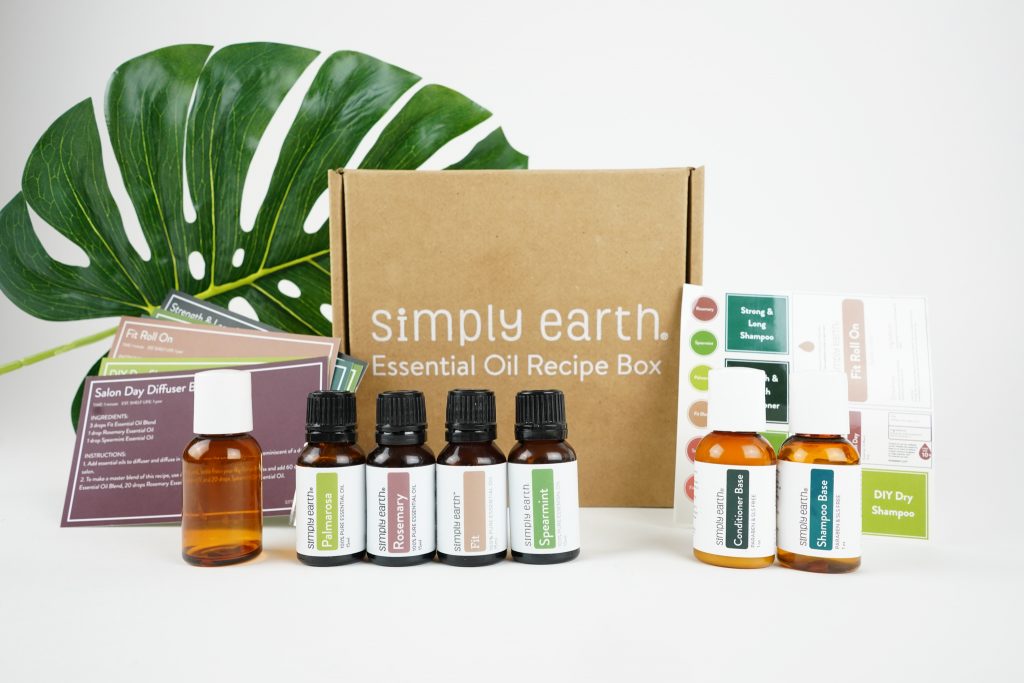 Which DIY hair masks are you going to use first? Let us know in the comments and tag us on social media with @fromsimplyearth when you try one out!
If you're looking for more natural tips and tricks for you and your home, check out our Essential Oil Recipe Box. Each month, you'll get four full-size bottles of pure essential oils, six easy and fun recipes, and the ingredients you need to create your own DIY natural products all in your box. When you subscribe, you'll also get a FREE Big Bonus Box. All of these essential oil goodies are delivered right to your door for just $39/month.
Subscribe today to start making you and your home natural and toxin-free.
"These statements have not been evaluated by the Food and Drug Administration. This product is not intended to diagnose, treat, cure, or prevent any disease."
[i]https://www.ncbi.nlm.nih.gov/pubmed/17651080
[ii]https://www.sciencedirect.com/science/article/pii/S2405844018308983
[iii]https://www.ncbi.nlm.nih.gov/pubmed/15724344
[iv]https://www.ncbi.nlm.nih.gov/pmc/articles/PMC4387693/
[v]https://www.ncbi.nlm.nih.gov/pmc/articles/PMC5877547/
[vi]https://www.ncbi.nlm.nih.gov/pubmed/17651080
[vii]https://www.businessinsider.my/apple-cider-vinegar-for-hair-2019-3
[viii]https://www.menshealth.com/grooming/a23793908/tea-tree-oil-benefits/
[ix]https://www.menshealth.com/grooming/a23793908/tea-tree-oil-benefits/
[x]https://www.businessinsider.my/apple-cider-vinegar-for-hair-2019-3
[xi]https://www.ncbi.nlm.nih.gov/pubmed/24305429
[xii]https://www.scielo.br/pdf/bjps/v45n1/19.pdf
[xiii]https://www.healthline.com/health/banana-hair-mask#benefits