Everything you need to know about Simply Earth's newest products.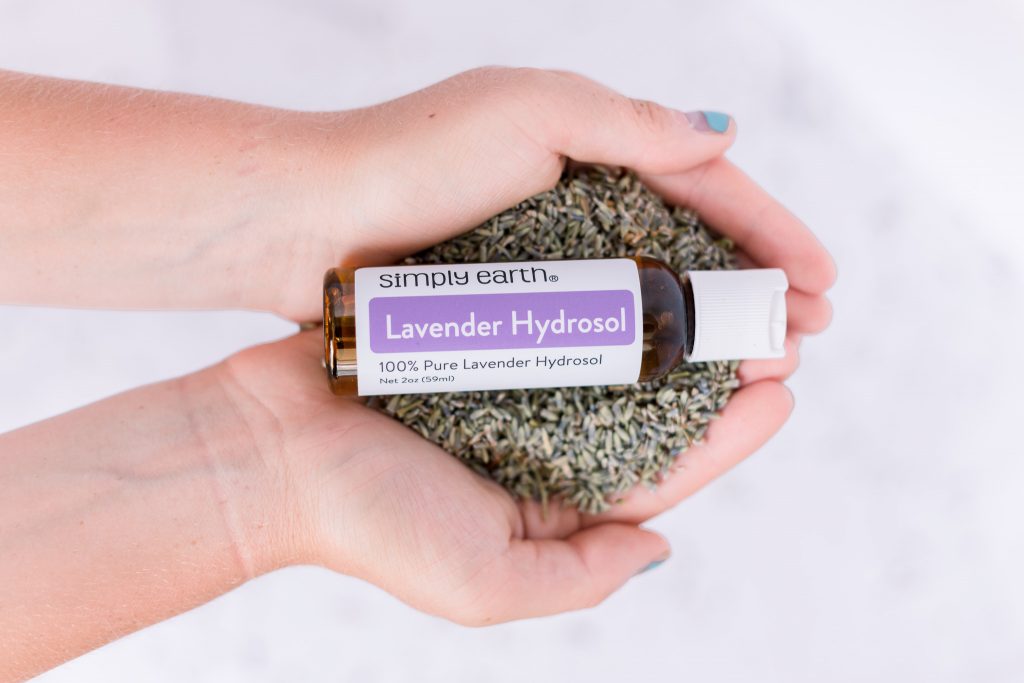 We're Hydro-Static!
That means ecstatic about hydrosols right? We at Simply Earth have been on the edge of our seats excited to introduce to you our newest product, hydrosols! Sometimes called Flower or (Floral) Waters, hydrosols are a more gentle way to receive the benefits of a plant than essential oils. They can be used directly on the skin, with young children and pets!
What They Are
Hydrosols are a bi-product created while making essential oils. If you look on our essential oil labels, it will tell you how the essential oil was extracted from the plant. For most oils that's steam distillation. During steam distillation plant matter is cooked at high temperatures which creates steam. Oil and water don't mix, making it possible to extract the oil from the steam. The leftover steam is hydrosol.
Stronger than Tea, Weaker than Essential Oil
So do hydrosols replace essential oils? The answer is no. They are so much less concentrated. This dilution makes them great to use on young children (even babies), pets, directly on the skin, and internal use.
One way to think about hydrosols is as a very strong tea. Plant to water ratio in a given tea is usually around 0.08:1 herb to water. In a hydrosol, the ratio is at least 1:1 and is more often around 3:1.
How to Create Your Own DIY Hydrosol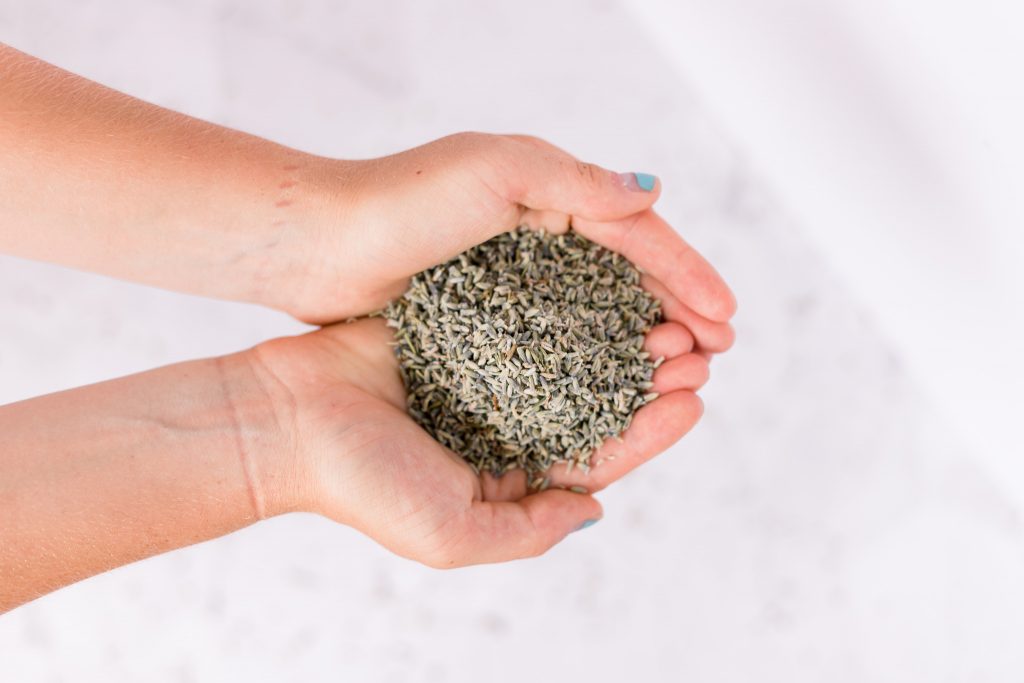 We currently carry Lavender Hydrosol which is super versatile. You can also create your own DIY Hydrosol using your essential oil of choice. However, a DIY hydrosol won't have the strength or as many therapeutic properties as an actual hydrosol. Here's why:
In a DIY Hydrosol, you're pulling some of the natural chemicals from the essential oil into the water rather than from the actual plant. Essential oils are made up of natural chemicals that don't like water, so naturally you'll end up with less natural chemicals in your DIY version than what would be pulled out of the plant itself.
To make your own DIY Hydrosol follow this recipe:
DIY Hydrosol Recipe
Ingredients
1 cup boiling water

A heat proof bowl you can cover

Essential oil

Coffee filter

Jar
Directions
In the heat proof bowl or in a pan, bring water to a boil. 
Take off the heat, add 8 drops of essential oil, and cover. This will trap the evaporating water and allow it to cool and condense and fall back into the bowl. Let the water and oil sit for 20-30 minutes.
Pour the water mixture through the coffee filter and into a jar to strain out the oil droplets. 
Use this filtered essential oil water as you would a hydrosol. However, I do not recommend ingesting a DIY Hydrosol as it can be tough to guarantee you've filtered out all the concentrated essential oil.
How to Use Hydrosols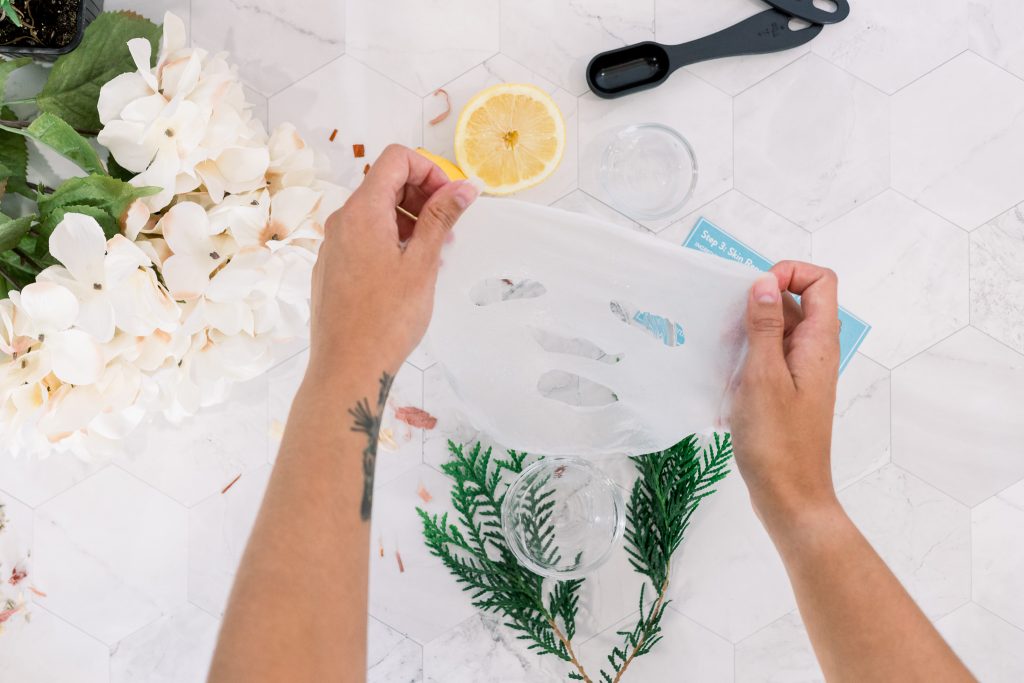 Since hydrosols are water-based instead of oil-based, they give us a variety of uses. We'll talk about how to use them with adults, pets, and children.
Replace Water with Hydrosol
Replace water in your favorite essential oil and aromatherapy recipes with hydrosol. This will add even more benefits. This works for soap making, cleaning recipes, and more!
Cuts and Scrapes
Apply a small amount hydrosol directly to a cut to help clean the wound. Lavender Hydrosol is a great option for this as it's antibacterial and soothing.
Skincare
You can also use hydrosols to help with skin conditions such as eczema, dermatitis, psoriasis, poison ivy, cuts, and wounds. Dryness, itchiness, redness, and pain are all symptoms that hydrosols can help with.
To treat symptoms associated with skin conditions, it's more effective to use a small amount of hydrosol several times a day on the affected area rather than 1-2 large applications.
Body Spray
Spray the hydrosol as if it were a perfume over your body for a mood boost, subtle perfume scent, or circulation boost.
Wet Wipes
Create your own wet wipes by spraying a wipe with hydrosol before use on adult or baby. You can also use the wipes on your hands to help prevent the spread of germs (great during cold season).
Compress
Have aches and pains? A cold or hot towel soaked in hydrosol and water can help ease those pains. Dilute 3-5 Tbsp of Hydrosol in 1 liter of water heated or cooled to your desired temperature. Soak a cloth in the mixture, and apply it to the affected area. Refresh cloth as needed.
Bath
This works great for both therapeutic baths and sitz baths. For a therapeutic bath, try Rose or Lavender Hydrosol. Use ½ cup – 1 cup of hydrosol in the bath based on personal preference. Hydrosol also is unlikely to damage any pumps in jacuzzis or jet tubs as essential oils can.
Face Care
Wash your face with a hydrosol – fill the sink or bowl with an appropriate amount of water and add a small amount of hydrosol (1-2 tsp) and use it to wash your face.
Makeup remover – apply hydrosol to a cotton pad and use it to remove makeup from your face (DIY Geranium Hydrosol works well for this).
Toner – Some hydrosols have astringent properties (shrink pores and balance skin oil production) and have antioxidant effects. Check it out in our Hydrosol Toner Recipe.
Steam – steam helps open your pores to deep clean your skin without damaging skin tissues. Boil 2 cups of water and add 1 cup of hydrosol. Allow it to cool to a comfortable temperature, create a tent over your head with a towel, and place your head over the bowl to trap in the steam (Lavender Hydrosol is great for this). Steam for a maximum of 10 minutes, follow with cold wash using a hydrosol and water (see above) to close your pores.
Masks – replace the water in this mask recipe with a hydrosol for added benefits.
Scrubs – for the face, you always want to use gentle exfoliants like in this recipe; add a hydrosol to moisten the mixture before applying it to your face.
Moisturizing mist – when your face is feeling dry, or need a refresher, a spray of hydrosol can be the perfect solution.
Haircare
Hydrosols can be added to any hair care product for great benefits.
Shampoo – dilute your shampoo 50-70% with a hydrosol. Shampoos are much stronger than what is needed to clean your hair and scalp, adding a hydrosol dilutes this strength to protect your scalp while adding great benefits depending on the hydrosol you use.

Try a DIY Rosemary or Cedarwood Hydrosol to help promote hair growth and help with dry hair, dandruff, or a flaky scalp
For oily hair try DIY Basil Hydrosol
Dandruff and flaky scalp try Lavender Hydrosol

Conditioner – dilute conditioners to 20-30 percent with hydrosols. Rose Hydrosol will give your hair a beautiful shine and add wonderful fragrance.
Rinse – Hydrosols can be used as a leave-in rinse after washing and conditioning. Try DIY Rosemary Hydrosol to help with a dry scalp and promote hair growth.
Scalp treatment – massage a small amount of hydrosol into your scalp (wet or dry hair works).
Mouthwash
Combine 1 part hydrosol with 4 parts water for a general mouthwash. If you're looking to treat a specific mouth or gum condition like a canker sore, gingivitis, or sore throat, gargle and spit using 1 Tbsp of hydrosol two to three times daily. Creating a DIY Hydrosol (described here) with clove is a great option for this.
Laundry
Add ½ cup of hydrosol during your washer's final rinse stage to add fragrance to your laundry. We carry Lavender Hydrosol, but you can make a DIY Hydrosol with any oil you like as described above.
Diffuse
Hydrosols can be used in water diffusers, humidifiers, or decorative water fountains. Unlike essential oils that can damage the pumps in humidifiers and decorative water fountains, hydrosols are safe to use and add a lovely natural fragrance.
Cooking and Baking
Try adding a small amount of hydrosol as a flavoring in your kitchen creations. I'm excited to test out a lavender and honey latte using Lavender Hydrosol – yum!
How to use Hydrosols with Pets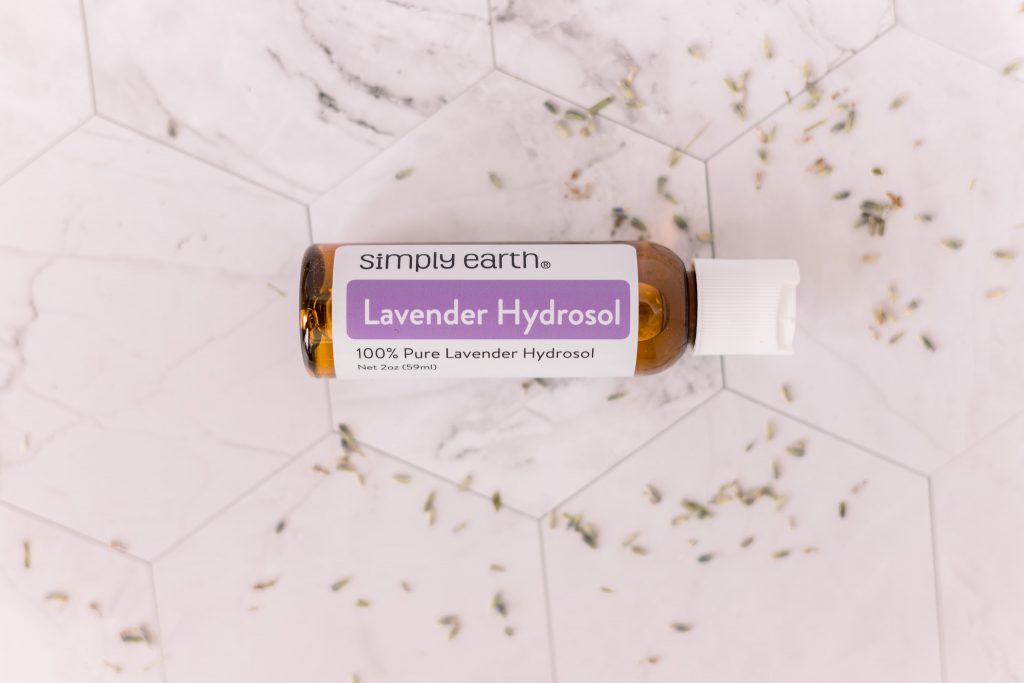 Cats
Cats are extremely sensitive to essential oils, and hydrosols are a better way to promote their wellness than essential oil use.
Respiratory problems – rub a small amount of hydrosol on the cat's chest to help ease respiratory problems.
Coat and skincare – gently massage a few sprays of hydrosols on your cat's fur to help promote hair growth, and make it smell great. Shilah (one of our aromatherapists) uses Lavender Hydrosol on her show cat (Oliver Benson) to help his curly coat and keep him calm for the judges.
Cuts, scratches, and bites – use a small amount of Lavender Hydrosol using a dropper to the affected area to help cleanse it and help the healing process.
Dogs
Dogs are slightly less sensitive to essential oils, but hydrosols are a less intense way to support your dog's wellness. Hydrosols are an especially good option with dogs weighing less than 20 pounds.
Tooth and gum problems – rub an appropriate hydrosol on your dogs gum using a toothbrush to support gum and teeth health.
Respiratory problems – Rub 2 tbsp on your dog's chest to help clear up congestion.
Hotspots – my dog Sam, was prone to hotspots, and he was so miserable. Try Lavender Hydrosol directly on the affected area or in a compress to soothe itching and promote healing.
Paw Problems – soak your dog's paws in Lavender Hydrosol to clean and promote healing of their paws.
Shampoo – dilute shampoo by 30% with hydrosol with desired effects.
Grooming – between washes, spray your dog with hydrosol and brush it through his/her fur to keep your dog's fur looking great.
Cuts and Bites – Lavender Hydrosol is a great option to apply directly to the affected areas to clean and relieve pain in the area.
Anxiety – spray your dog's fur with Lavender Hydrosol to help ease anxiety, or apply the hydrosol onto one of your old T-shirts that carry your smell to help comfort your pet.
Birds
Use 10% hydrosol and 90% water for your birds to take a bath in. The addition of hydrosol will help clean your bird, fight mites, support molting, and help your bird manage stress. Lavender Hydrosol is a great way to support your feathered friend's wellness.
Other Animals
For other mammals, use hydrosols at ¼ tsp per pound that your pet weighs. Hydrosols should not be used on fish or reptiles as the pH of the hydrosol could negatively affect their health.
How To Use Hydrosols with Children and Babies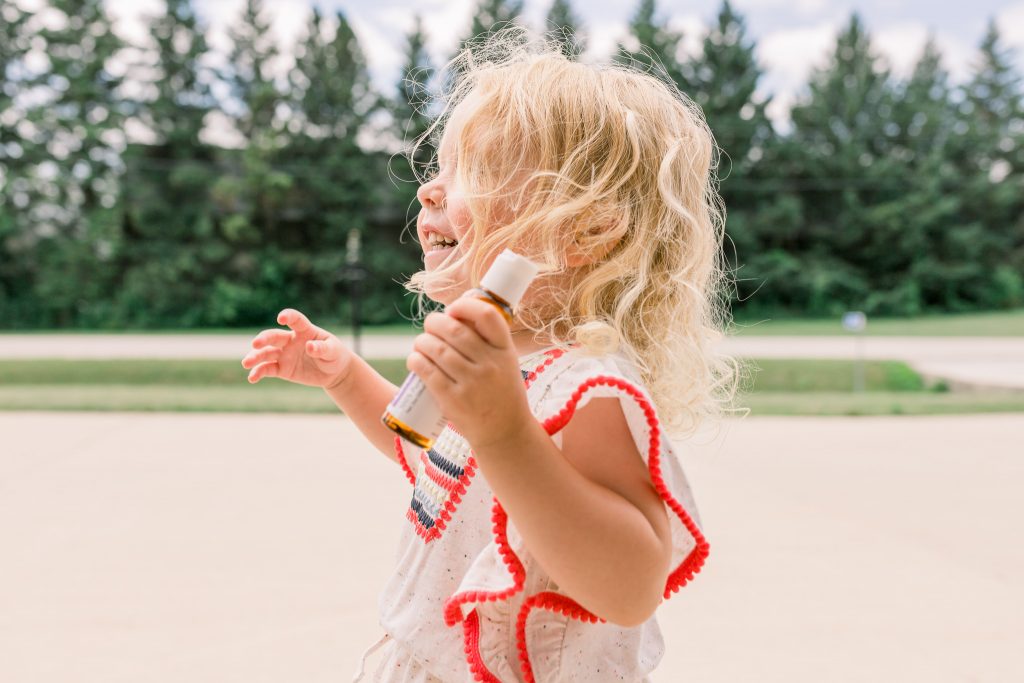 Since hydrosols are so diluted compared to essential oils, they are a great choice when supporting a young child's wellness. But not all hydrosols are safe for young children.
For infants up to age two use only Lavender and German Chamomile (DIY) Hydrosols. After age two, start with a highly diluted hydrosol, and first see how your child reacts to the smell. If they like the smell, then try using it topically. Stop using a hydrosol if any negative reactions occur. Hydrosols that come from flowers and leaves of a plant are generally more gentle than those that come from the bark or roots.
Bath
Use 1 tsp of hydrosol per year of life (up to 8 tsp) to help a child sleep better (try Lavender Hydrosol) or ease cold and flu-like symptoms (like with Cedarwood (DIY) Hydrosol).
Compress
To help with aches and pains, or stress associated with sickness, wet a towel and apply it to the affected area or forehead. Use 2-3 tsp of hydrosol per liter of water when creating your compress.
Mouthwash
For children 3+ dilute 1 part hydrosol to 10 parts water to use as a mouthwash, making sure they spit it out at the end.
Wet Wipes
Spray a wipe with Lavender Hydrosol to create your own DIY wet wipe that will not only clean your baby but also prevents diaper rash.
You can also make a batch by placing wipes in a container, pour 1 Tbsp of Lavender Hydrosol in the bottom of the container and 1 Tbsp of hydrosol on top. Turn the box over a few times to saturate the wipes.
Lotion
Dilute lotion with 1-2 drops hydrosol per oz of lotion or cream. Shake well and use as normal. Make sure you're doing this with a water-based cream or lotion as the hydrosol won't mix with petroleum jelly or mineral oil base.
Are you Hydro-static?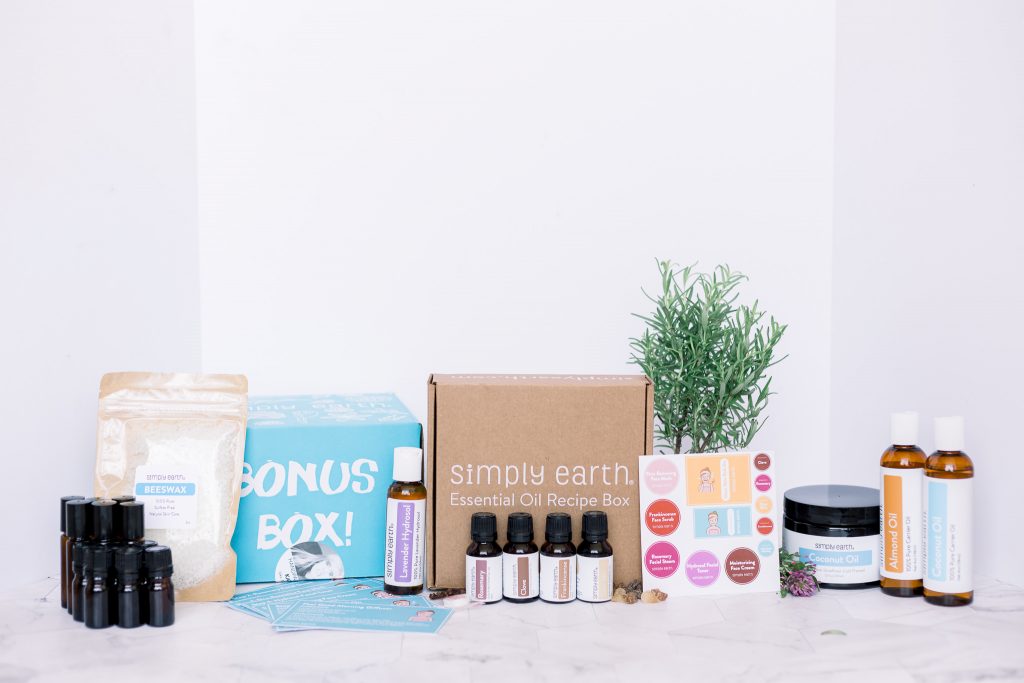 Let us know what excites you most about hydrosols in the comments below or by connecting with us on social media @fromsimplyearth!
Subscribe today to our Essential Oil Recipe Box. Each month, you can receive four full-size 100% pure essential oils, six natural recipes, plus the ingredients you need to make them in our Recipe Box.
With the box, you'll learn new ways to use essential oils, make more essential oil roll-on recipes, and have the peace of mind that you are making your home toxin-free. This month of April, we focus on Home Detox. This box is worth over $150 if priced from the Big Essential Oil Companies. You get all those goodies from Simply Earth for only $44.99. Go get it!