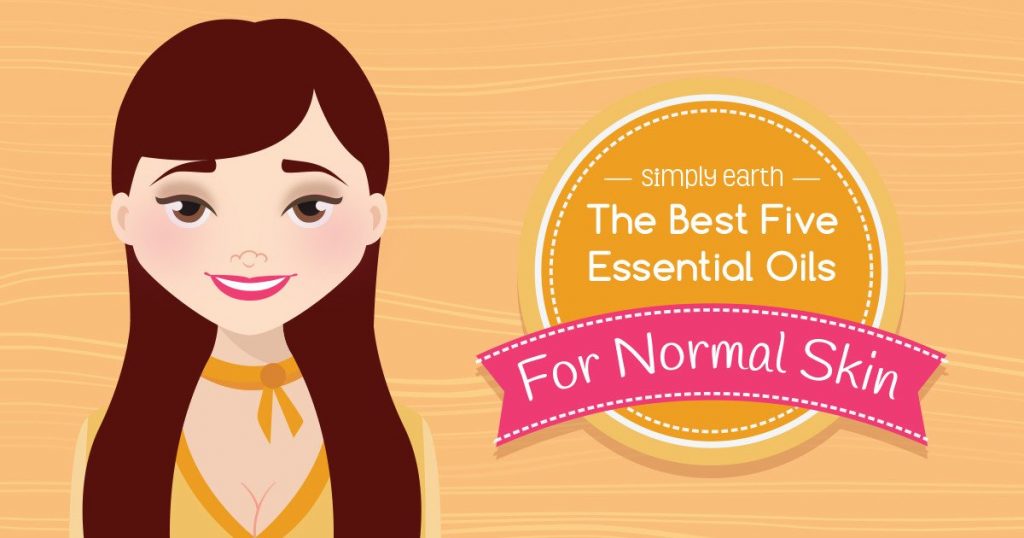 When you have good moisture, small pores and an even skin tone, consider yourself very blessed. You have normal skin! You have the type of skin most ladies covet. With this skin type, you probably have minimal problems, but of course, prevention is always better than cure. You want to keep your skin supple and soft with no fine lines or wrinkles. Am I right?
Going natural is a great way to keep your skin away from harmful chemicals that may cause breakouts, dry patches and even premature aging. We want to keep our skin healthy and that is made easy (and natural) with essential oils. Here are the five best essential oils for normal skin you can use to keep your skin looking healthy and radiant.
The Best Essential Oils for Normal Skin
Neroli Essential Oil
Though you might not have problems with having dry patches or sensitive skin, Neroli Essential Oil is a great addition to your skin care regimen. It can be used as a toner and has been known to make skin feel tight. It also has antimicrobial properties that fight off the bad germs off your face. Maintaining the right amount of oil on your skin is also a contribution of the neroli oil. So if you're looking for a good scented oil to add to your skin care, this is definitely for you.
Finding a good facial mist can be hard. Most of the ones sold in the market today are crazy expensive and are made with harsh chemicals. Make this DIY refreshing facial toner at home with 8 ounces of distilled water, 7 drops of Neroli Essential Oil and 6 drops of Geranium Essential Oil. Put them in a spray bottle and shake before each use. Spray about 10 times. Wait till damp then put your moisturizer on. You'll notice how much easier it will glide on and your skin will be supple all day.
Palmarosa Essential Oil
Even if you have normal skin, keeping it clean is a must. After a long day, all the dirt will be clinging on your skin. This causes acne and blackheads. Not a sight you want to see, for sure. Palmarosa Essential Oil is an antibacterial oil that inhibits bacteria growth. It can help infections on the skin, armpits, head, eyebrows, eyelids and ears. Even if it strips away the bacteria from your face, it still is hydrating making the skin soft and supple all the time.
There can be some days that you get a dry patch or even your entire face is dehydrated. To nurse your skin back to health, here's a simple recipe. In an amber bottle, combine 5 drops of Palmarosa Essential Oil, 2 drops of Sandalwood Essential Oil and 1 ounce of any carrier oil you like. Roll the bottle between your palms to mix it in. Apply the blend after you shower or before you sleep. You'll wake up like you have brand new skin!
Lavender Essential Oil
You might've seen Lavender Essential Oil come up a few times when you find something for your skin. Well, that is because it is probably the most versatile essential oil there is! While it is best known for being an aid in relaxing, it is also a great help when it comes to your skin. There can be some time that your stress takes a toll on your skin and lavender will be the one to help it "calm down". Yes, it can do that for your skin, too.
One of the general rules of skincare is to have a clean face. Make this honey lavender facial wash to feel great and have even greater skin. All you need is 4 ounces of distilled water, 1 teaspoon of mild Castile soap, ½ teaspoon of coconut oil, 4 drops of Lavender Essential Oil and 2 teaspoons of raw unfiltered honey. Just combine them in a bottle and give a gentle shake. To use it, you can put a good amount on a cotton pad, cotton ball or a clean washcloth. Wipe upwards and rinse with warm water. This can also remove mascara!
Tea Tree Essential Oil
Most of us associate Tea Tree Essential Oil with acne but did you know that it is great for all skin types? It's a great anti-microbial agent that kills away bacteria. Tea tree is also great for healing infections and relieving inflammations. While it does all that bacteria fighting, it also keeps bugs away from you. It's a multitasking essential oil everyone needs in their kit.
We all need a good scrub once in awhile. This recipe can be a exfoliant, moisturizer and make up remover all in one. All you need are ½ cup of organic coconut oil, ¼ cup sugar and 10 drops of Tea Tree Essential Oil. Mix them all together in a bowl then you can transfer to a container. To use it, get a penny-sized amount and gently rub it on your face. Try to avoid the hairline so it won't get greasy! Rinse and pat dry. Your skin will smell sweet and feel soft all day long.
Geranium Essential Oil
When you have good skin, the best thing you can do for it is to keep it clean. Geranium Essential Oil is another one of many amazing essential oils for normal skin with antibacterial, antifungal, and antioxidant properties.* It can also help you get rid of dark spots by improving blood circulation just below the skin and promote equal distribution of melanin.
Serums are a great way to lock in moisture in your skin. While there are a lot of different kinds, here's an anti-aging one. All you need are 2 drops each of Geranium, Lavender, Sandalwood, Rose, Helichrysum, and Frankincense with 2 tablespoons of any carrier oil you prefer. Sweet almond works well with this but you can also use jojoba or coconut. Put them all in a bottle and roll it between your palms. To apply, all you need are 3 small dots. Massage it into your skin in a circular method.

How Will You Care for Your Skin?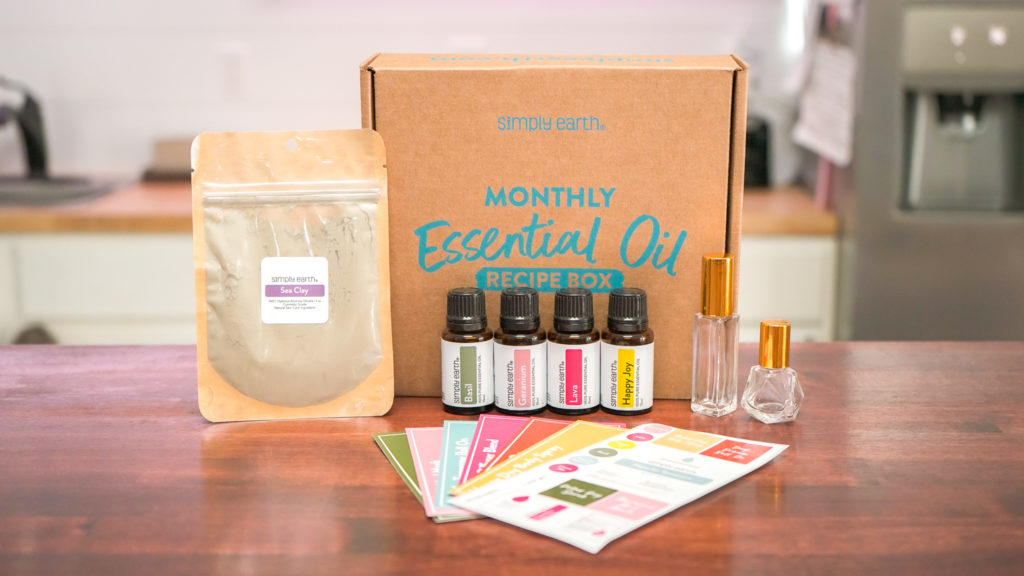 Even if you have perfect skin, it is important to nourish it. The cardinal rule of skin care is to cleanse, tone and moisturize. With a regimen like that, you can have young looking skin for years. Check out Simply Earth's essential oils to make these recipes. Let us know what you think!
Subscribe today to our Essential Oil Recipe Box. Each month, you can receive four full-size 100% pure essential oils, six natural recipes, plus the ingredients you need to make them in our Recipe Box.
With the box, you'll learn new ways to use essential oils, make more essential oil roll-on recipes, and have the peace of mind that you are making your home toxin-free. This month of April, we focus on Home Detox. This box is worth over $150 if priced from the Big Essential Oil Companies. You get all those goodies from Simply Earth for only $39. Go get it!