Are you looking for a natural way to de-stress, calm your nerves and relax after a hectic day? Look no further than Roman Chamomile Essential Oil!
More than just a soothing cup of tea, Roman Chamomile offers multiple health benefits that you can use in your daily life. This post will help uncover the many wonders of this essential oil – from its healing properties to simple recipes for making and using it at home. So, grab yourself a cup of something warm, pull up a chair, and let's learn more about this aromatherapy powerhouse right away!
Differences Between Roman and German Chamomile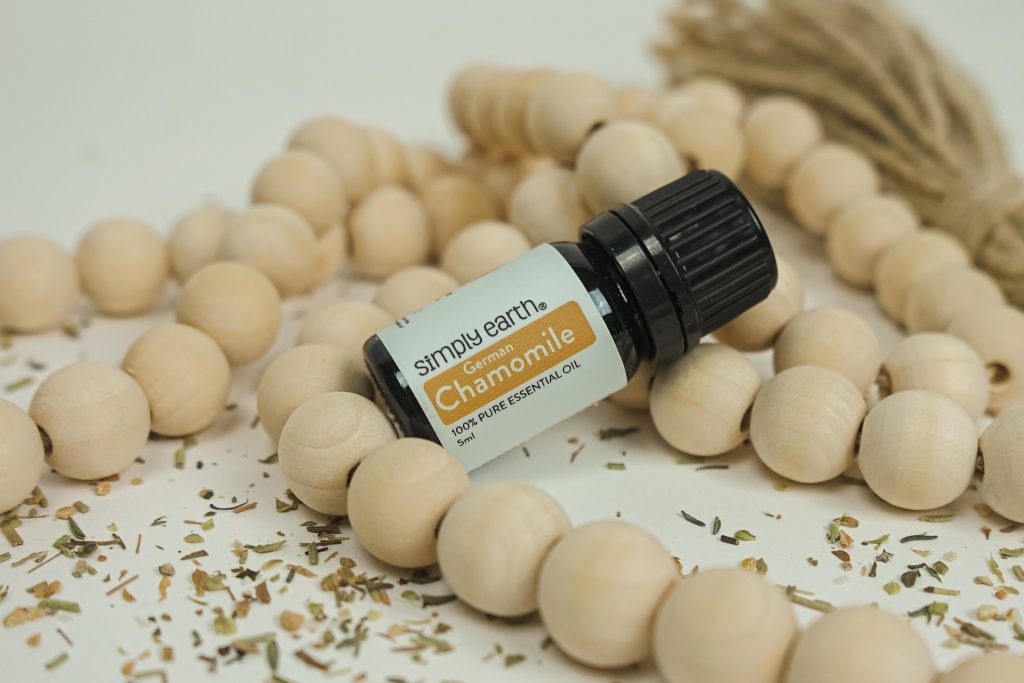 German and Roman Chamomile are two plants that share many similarities, while also boasting some pretty distinct differences.
In terms of physical appearance, German Chamomile typically has more intense, feather-like foliage with smaller yellow flower heads, whereas Roman Chamomile is lower-growing, and has pure white petals with a bigger yellow head. There is also a difference in the active ingredient content of each oil. German Chamomile contains significantly higher amounts of chamazulene than its Roman counterpart. Both plants offer medicinal and healing benefits – it's just up to you to decide which variety fits your lifestyle best!
Fun Fact About Roman Chamomile Oil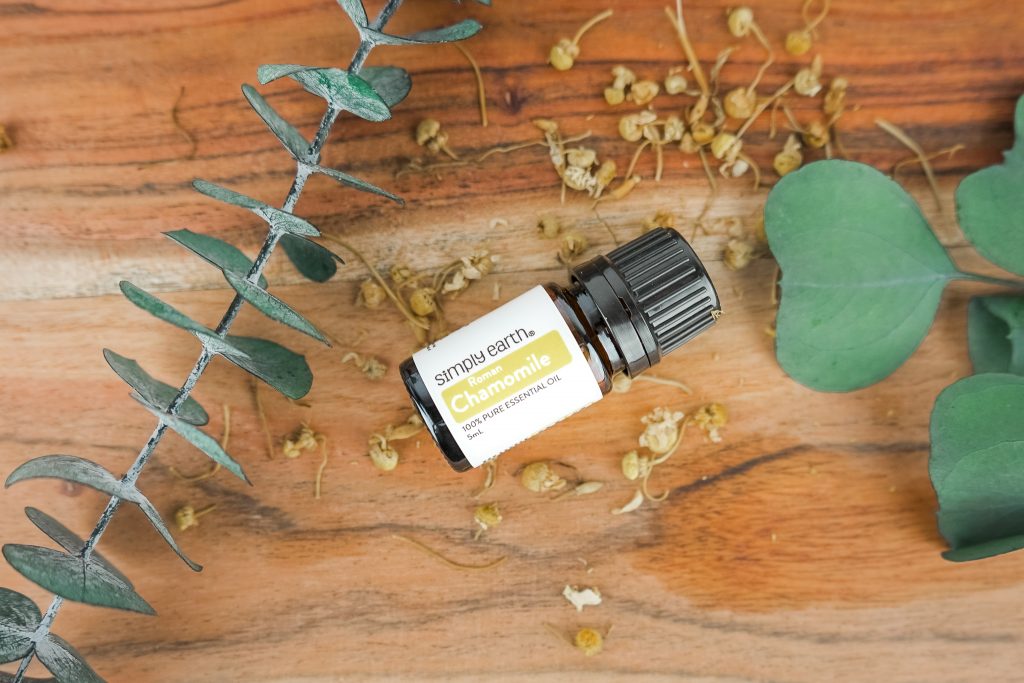 Did you know that Roman Chamomile Essential Oil is one of the most sought-after chamomile oils around? In fact, it is considered to be the rarest and most expensive of all chamomile oils. It's no surprise since this unique oil has been used in ancient Egyptian culture for centuries and was even dedicated to the sun deity for its powerful healing benefits. Therefore, it's easy to see why Roman Chamomile Essential Oil continues to be a precious commodity today.
Roman Chamomile Essential Oil Benefits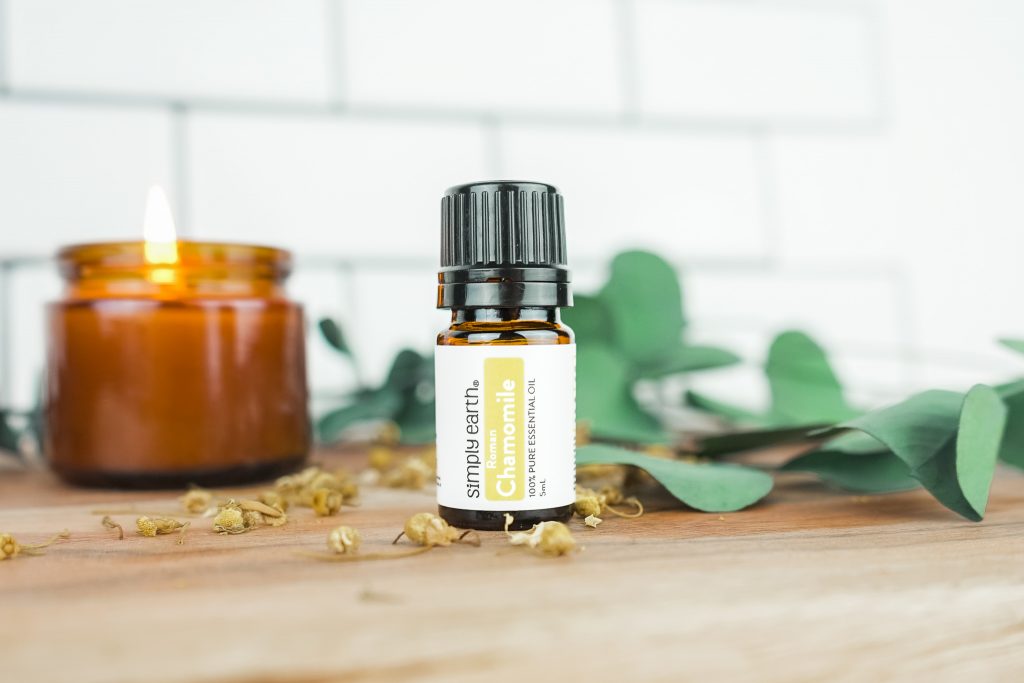 Soothes Skin
Roman Chamomile Essential Oil has long been prized for its soothing properties on the skin. It can even be used beyond its traditional uses to create a plant-derived natural sunscreen. Extensive testing revealed that Roman Chamomile is an effective sun protectant due to its ability to react with UV light, leading to a patented invention1 that uses it as a cosmetic composition for sun protection.
Promotes Skin Rejuvenation
Roman Chamomile Essential Oil has long been known for its healing properties, and research2 has demonstrated its ability to reduce skin healing time by 5.3 days. These impressive results attest to the amazing power of Roman Chamomile Essential Oil as a powerful ingredient in skin rejuvenation and top-of-the-line skincare products.
Promotes Youthful Skin
Roman Chamomile Essential Oil promotes youthful skin by minimizing the appearance of wrinkles and age spots. This study3 shows that Roman Chamomile is full of antioxidants that help fight free radicals and oxidative stress, which cause signs of aging. Indeed, using Roman Chamomile Essential Oil for your skincare regimen can lead to beautiful, glowing skin.
Calms
Roman Chamomile Essential Oil is well known for its calming qualities and ability to soothe restlessness and stress. Not just that, but it helps promote inner peace and bliss as well, allowing you to relax more easily and enjoy a better quality of life.
Uplifts
Roman Chamomile Essential Oil is known to be a natural mood enhancer and can help support feelings of joy and happiness while promoting a more positive outlook. In fact, it has been shown to be especially beneficial for people who suffer from anxiety. According to a medical study4, regular use of this oil can help you manage the disorder more effectively. 
Promotes Rest
Roman Chamomile Essential Oil is a natural and gentle way to promote restful nights. It has a mild, sweet, flowery aroma that can help set a calming environment suitable for relaxation. While research on its ability to aid in sleep is still ongoing, this essential oil has already been used for centuries as an herbal remedy for restlessness.
How to Use Roman Chamomile Essential Oil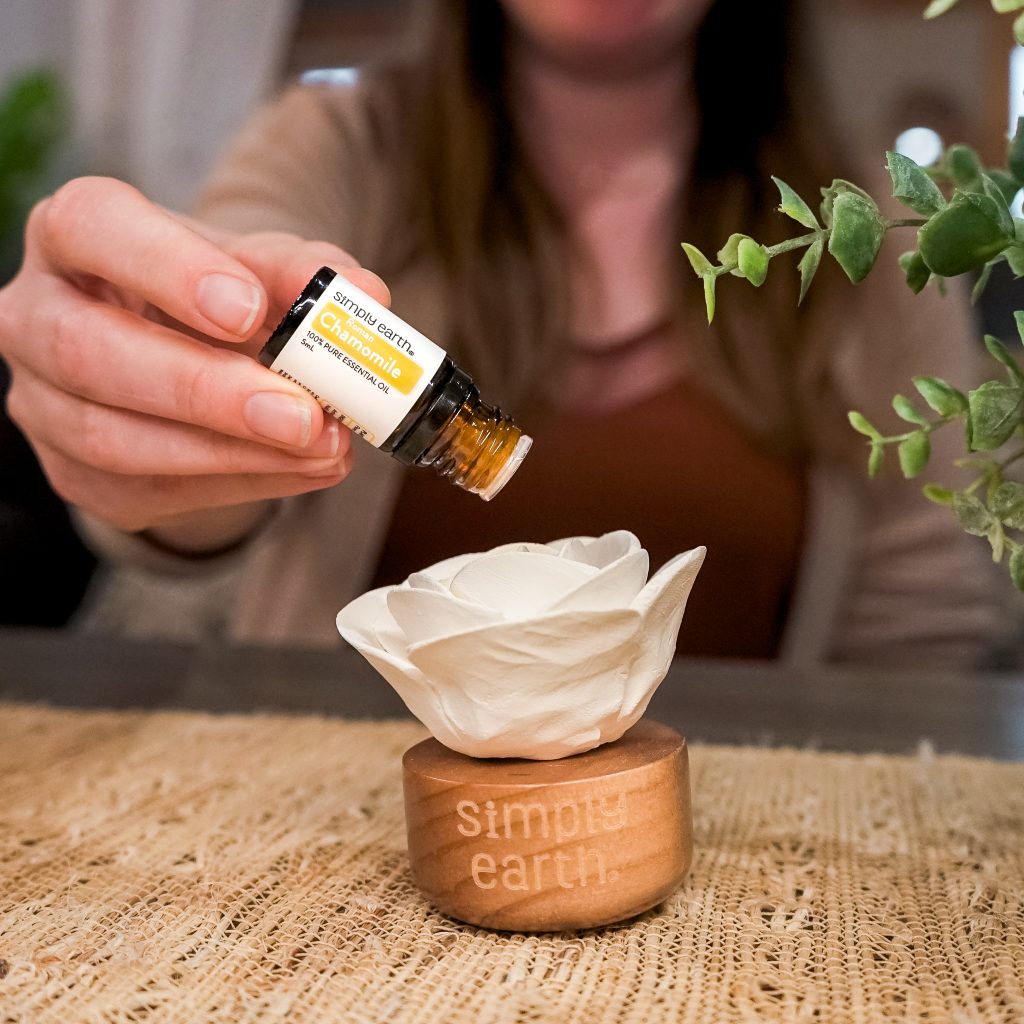 Roman Chamomile Essential Oil is a highly versatile oil that offers many benefits for the skin, mind, and body. To get the most out of the oil, there are a few recommended uses. Firstly, by diffusing the oil in the air, you can enjoy its sweet apple-like aroma and calming and uplifting benefits throughout any room. Secondly, use diluted Roman Chamomile topically on your skin—such as in facial washes and lotions—to reduce redness or irritation. Lastly, create recipes with all-natural ingredients that include this herbaceous oil to experience its full range of effects.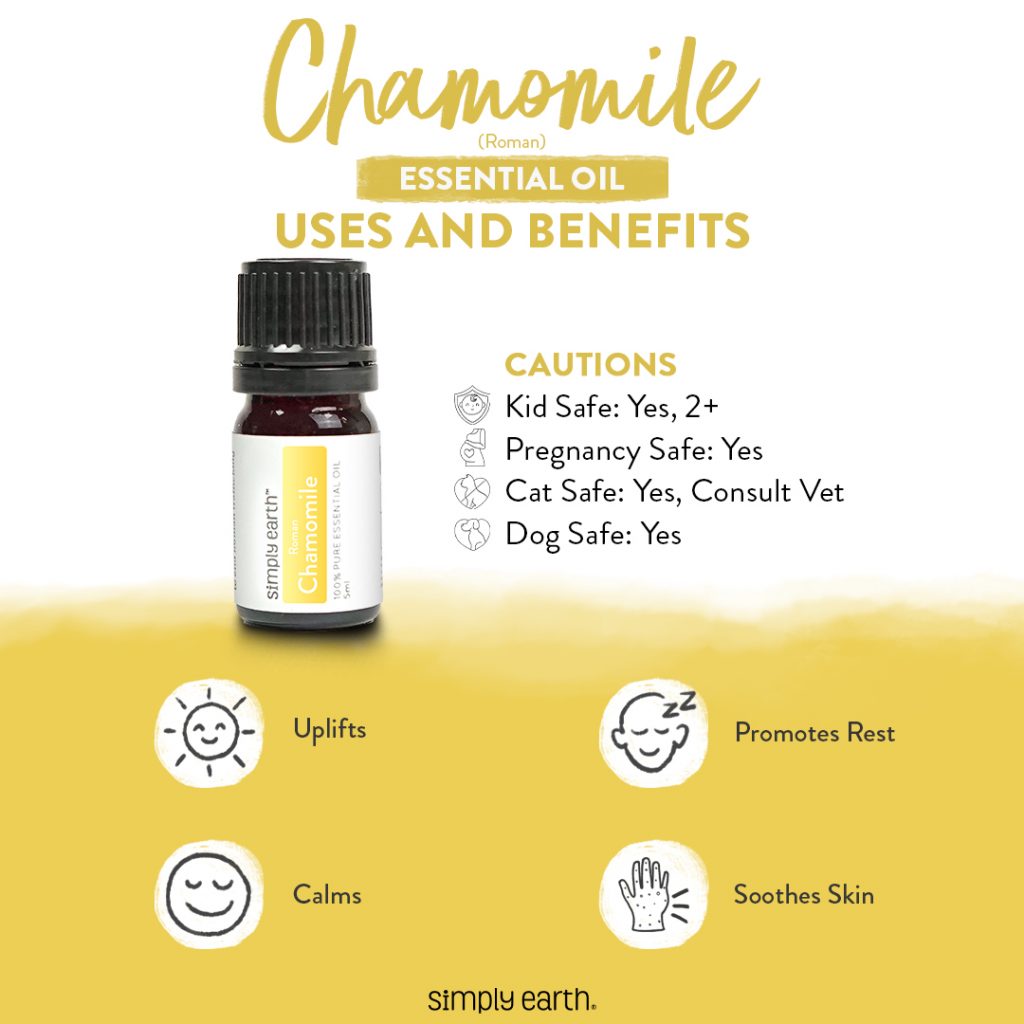 Blends Well With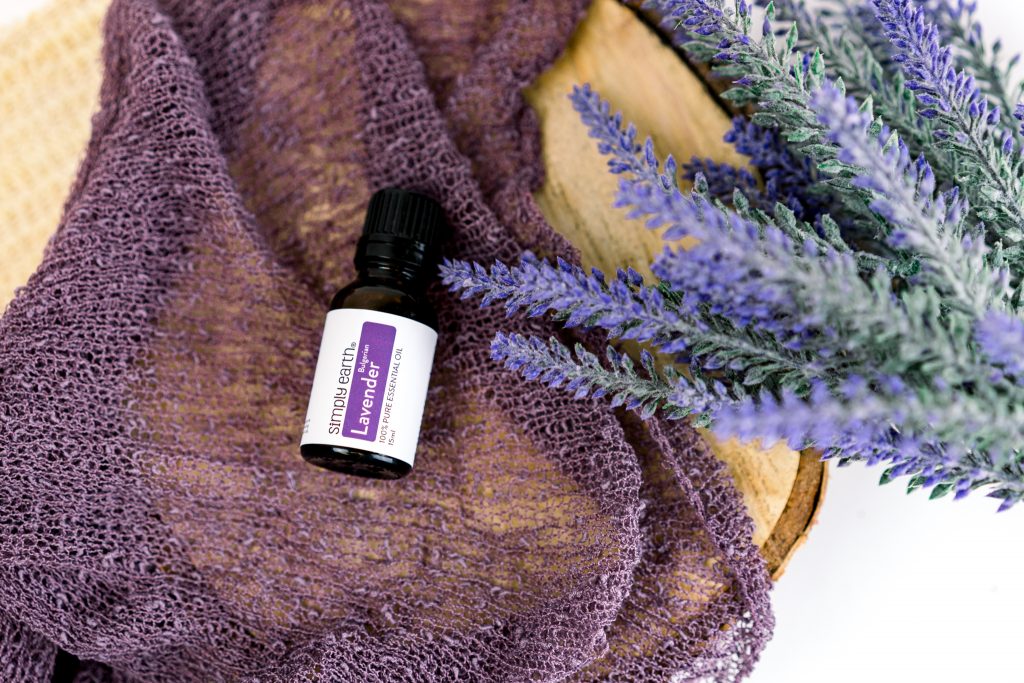 The wonderful aroma of Roman Chamomile blends well with Angelica Root, Clary Sage, German Chamomile, Lavender, Marjoram, Mandarin, and Melissa Essential Oils.
Roman Chamomile Essential Oil History & Facts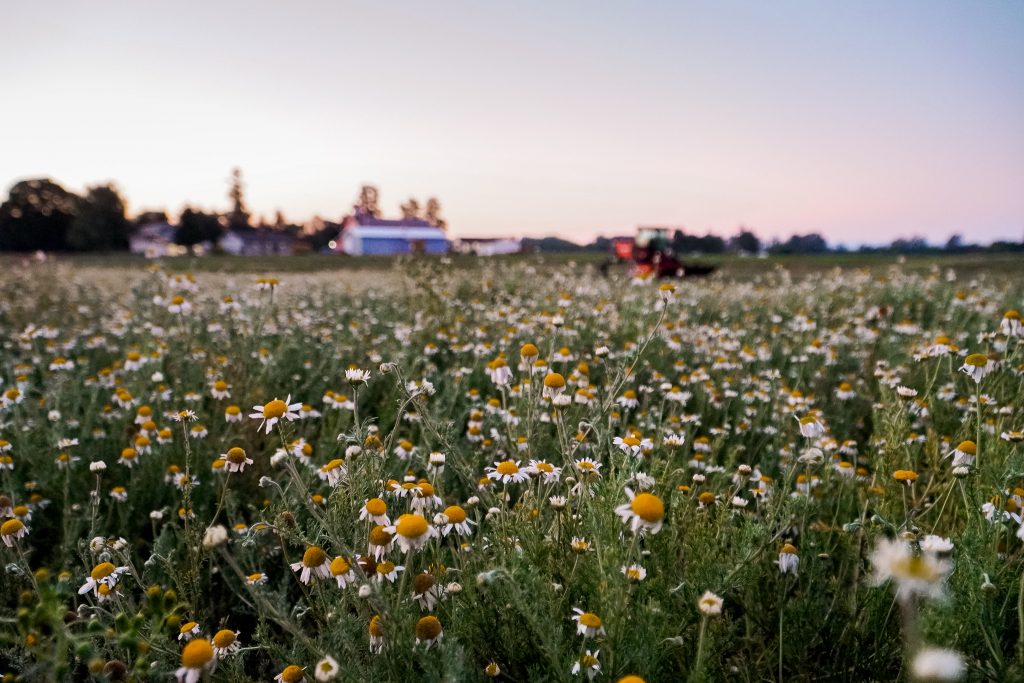 History
Roman Chamomile Essential Oil has been used for its medicinal properties since ancient times. Its history goes back to the time of the Ancient Egyptians, who called it "the Plant of Youth." The Egyptians used the oil to treat a variety of medical conditions including respiratory congestion and skin irritations. Greeks would use it for skin remedies, and Roman soldiers would bathe their sore ankles in the oil after a grueling march. During the Middle Ages, monks cultivated chamomile as a convenient source of medicines and additives for potpourri sachets.
Plant Description
Roman Chamomile Essential Oil is extracted through steam distillation and is derived from the flowers of the Anthemis nobilis plant, an herbaceous perennial, native to Europe and North America. The white, 2-3 cm wide flower heads are composed of white ray florets each arranged in a circular pattern around a golden yellow center disc.
Chemical Constituents
The core components of Roman Chamomile Oil include a mix of unique ester components with iso-butyl angelate (32.1-36%), 2-methyl butyl angelate (16.2-20.3%), iso-amyl-angelate (15.5 – 20.5%) and iso-butyl butyrate (5.1-6.2%)
iso-butyl angelate
This fatty acid ester gives off a winey, fruity aroma that is commonly used as a fragrance component.
2-methyl butyl angelate
This compound is a sleep-improving essential oil compound.
Iso-amyl-angelate
This ester is useful in chypre and floral notes, as well as in spicy and agronomic directions.
iso-butyl butyrate
This butyrate ester has a sweet, fruity, apple-like, pineapple-like odor. It is used as a flavoring agent in ice cream and confectionery, as well as a fragrance component in perfumery.
Things to Remember When Using This Oil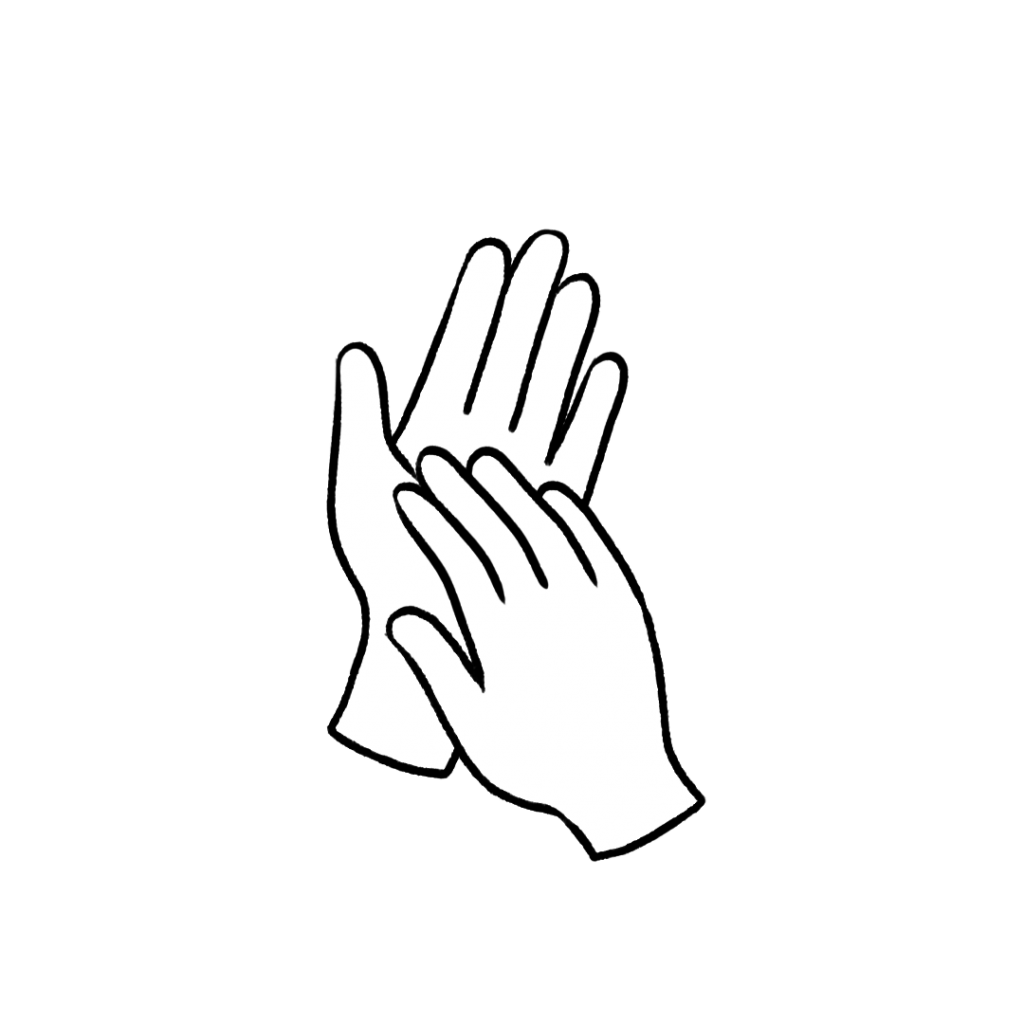 Always dilute an essential oil when using it on the skin. This essential oil is unlikely to cause skin irritation when diluted properly. If the oil has been oxidized (left with the cap off for long periods of time) it is more likely to cause skin irritation. Check out this dilution chart for diluting this essential oil properly.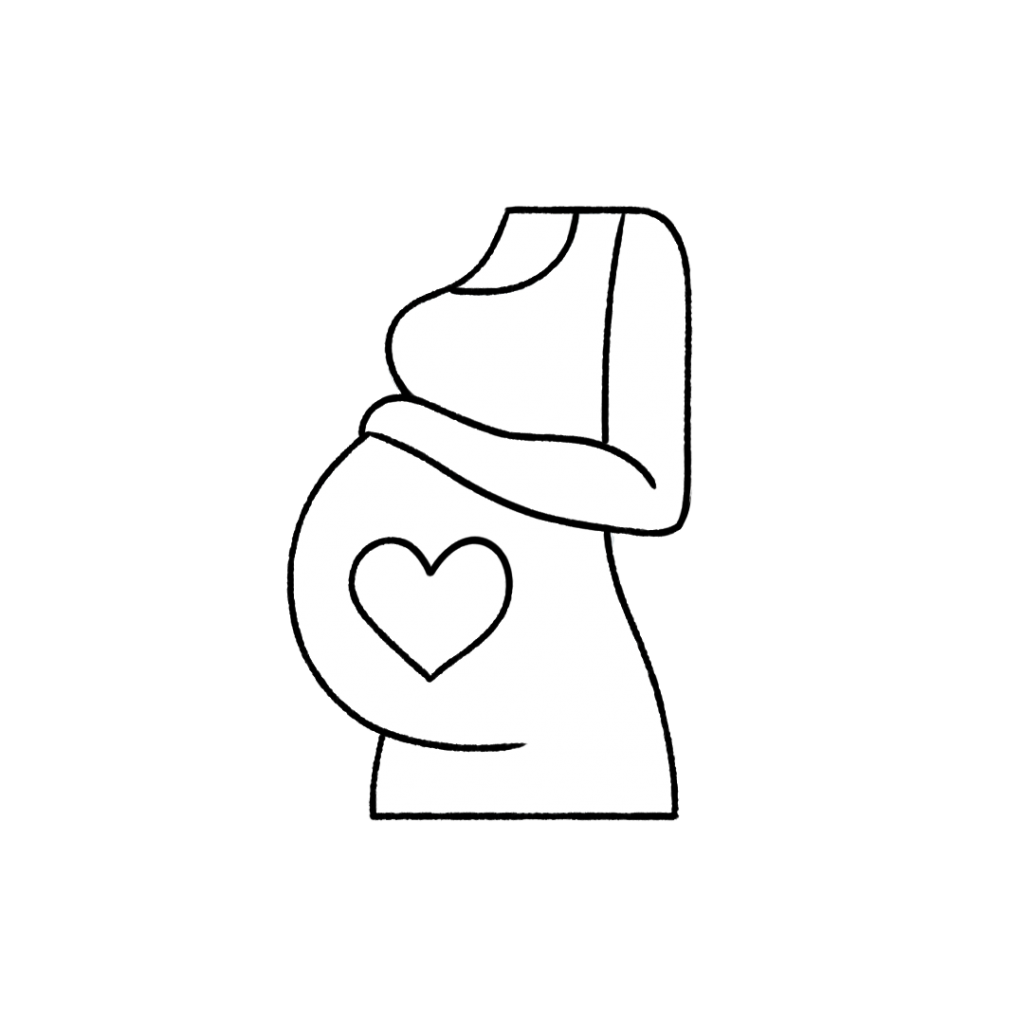 This oil is generally safe to use if you are pregnant. Consult your doctor prior to use.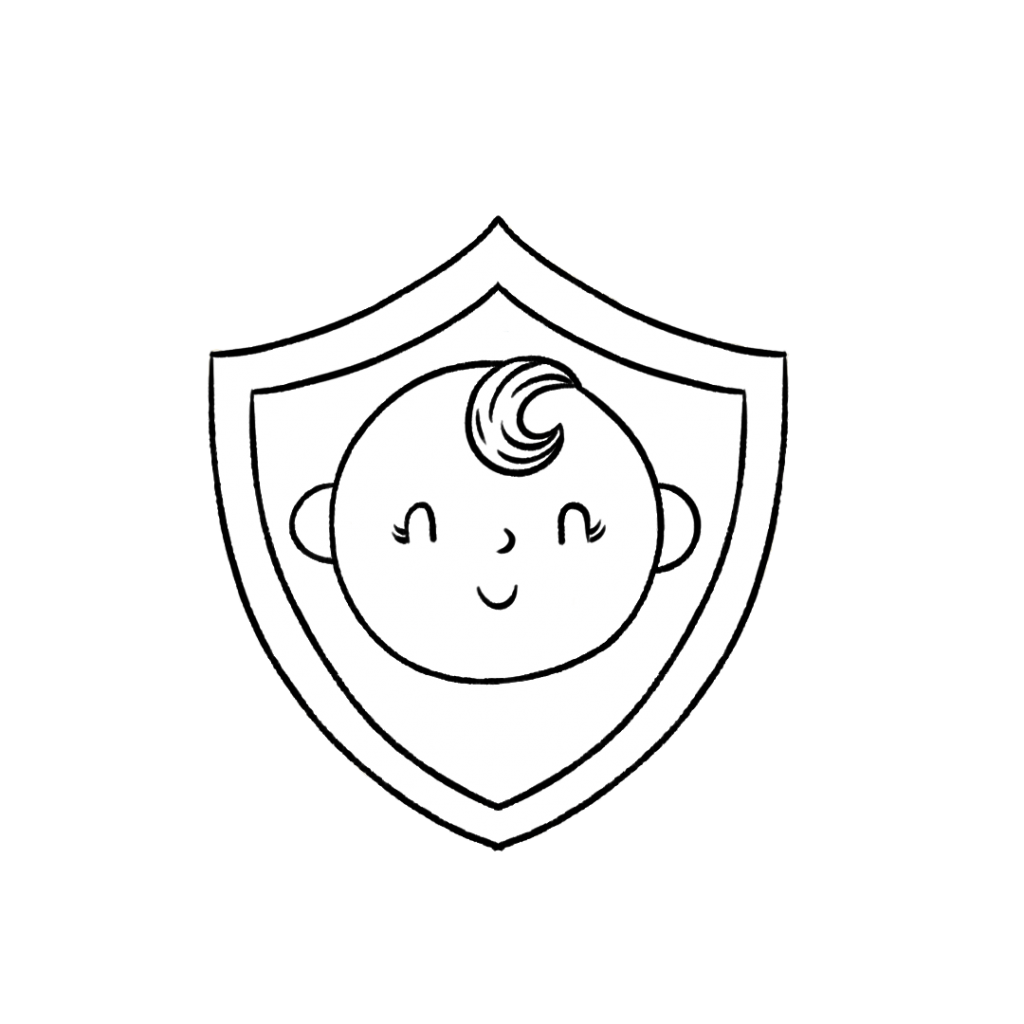 This essential oil is safe to use with kids age 2+.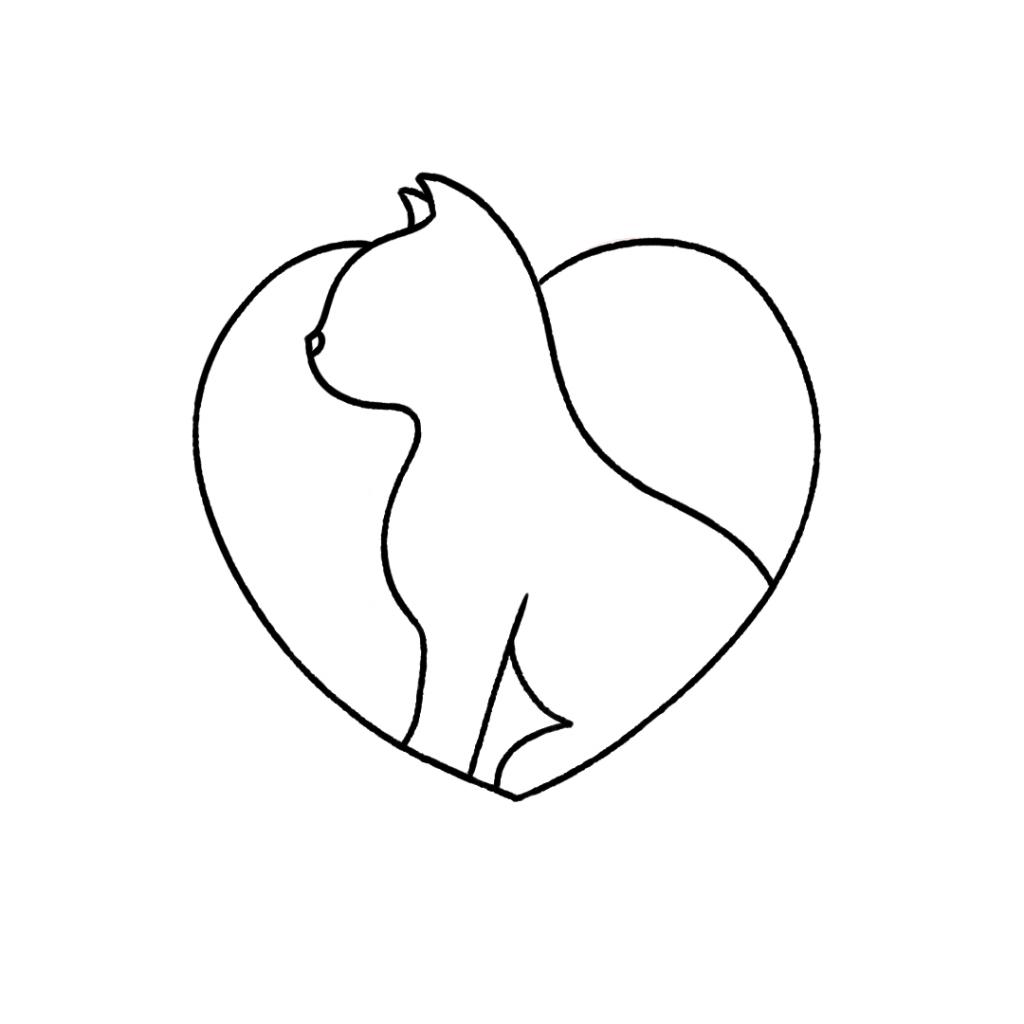 Cats may find this oil irritating. However, we do not expect your cat to be disturbed if you use this oil on yourself. Just be mindful of your pet's behavior. For more information on using essential oils with cats, check out this blog post.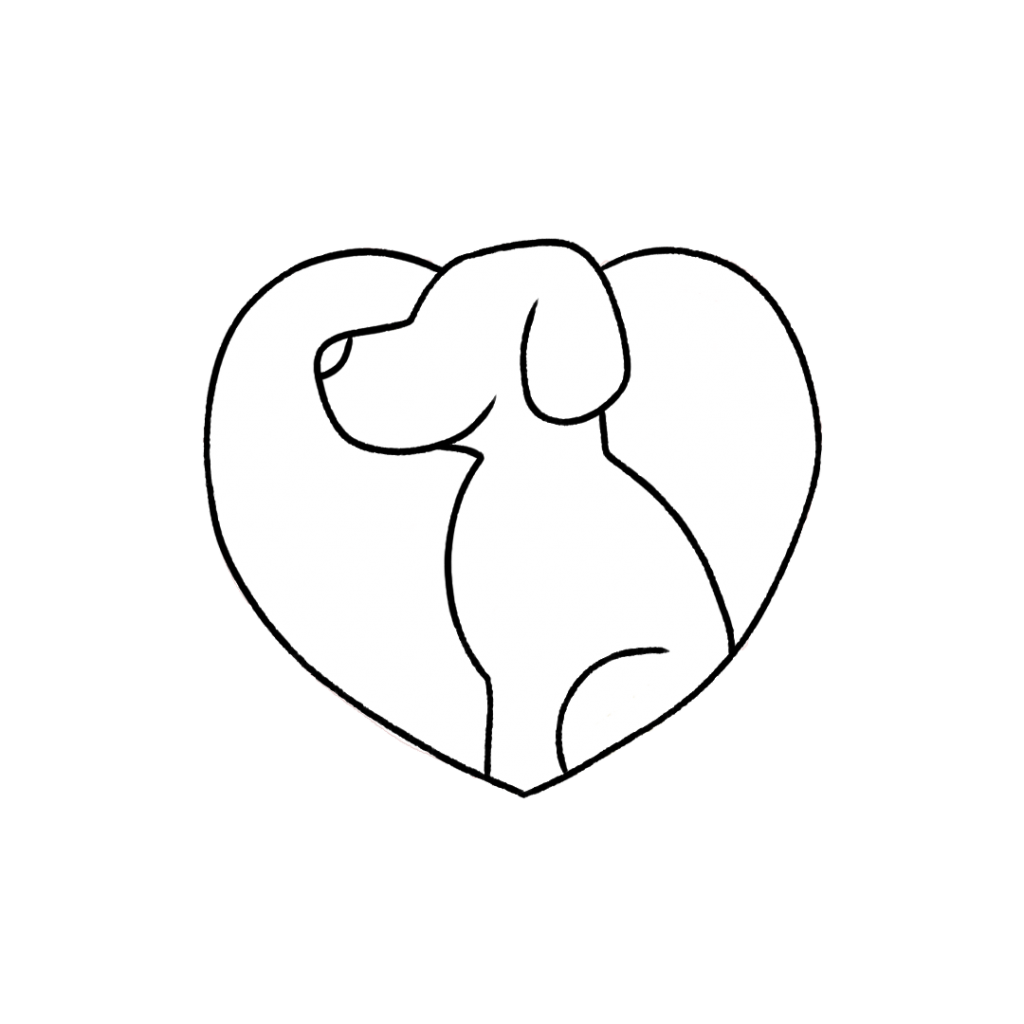 This essential oil is generally safe to diffuse and use topically on dogs. For more information on using essential oils with dogs, check out this blog post.
We don't recommend ingesting essential oils unless under the direction of a doctor certified in aromatherapy. For more information on why we don't ingest essential oils check out this blog post.
*Please note: This post is a compilation of suggestions made by those that have extensively used essential oils and has not been verified scientifically with clinical tests nor reviewed by medical experts. It is anecdotal information and should be treated as such. For serious medical concerns, please consult your doctor. The statements given in this blog post have not been verified by the FDA
From The Farm to The Bottle
Simply Earth's Roman Chamomile Essential Oil is a cut above the rest. Its distinctive quality comes from the fact that it comes from a farm that has been carefully vetted and audited by our qualified team; we have visited the farm, interviewed staff and observed operations, quality tested and vouched for the product ourselves, taking pictures and videos while we are there to document every step of the process. This isn't just chamomile purchased off the shelf – Simply Earth can vouch for this product with complete confidence. So, you can be rest assured knowing that a safe and quality purchase awaits you if you choose Simply Earth when buying Roman Chamomile Essential Oil!
---
References:
KR102083718B1 South Korea. A cosmetic composition for sunprotection using a chamomile essential oil. 2020 Mar
Amit Sah, Punnoth Poonkuzhi Naseef, et al. A Comprehensive Study of Therapeutic Applications of Chamomile. 2022 Oct
Al-Dabbagh B, Elhaty IA, Elhaw M, Murali C, Al Mansoori A, Awad B, Amin A. Antioxidant and anticancer activities of chamomile (Matricaria recutita L.). 2019 Jan