Globally, there are so many celebrations lined up for the month of May, but our favorite is Mother's Day.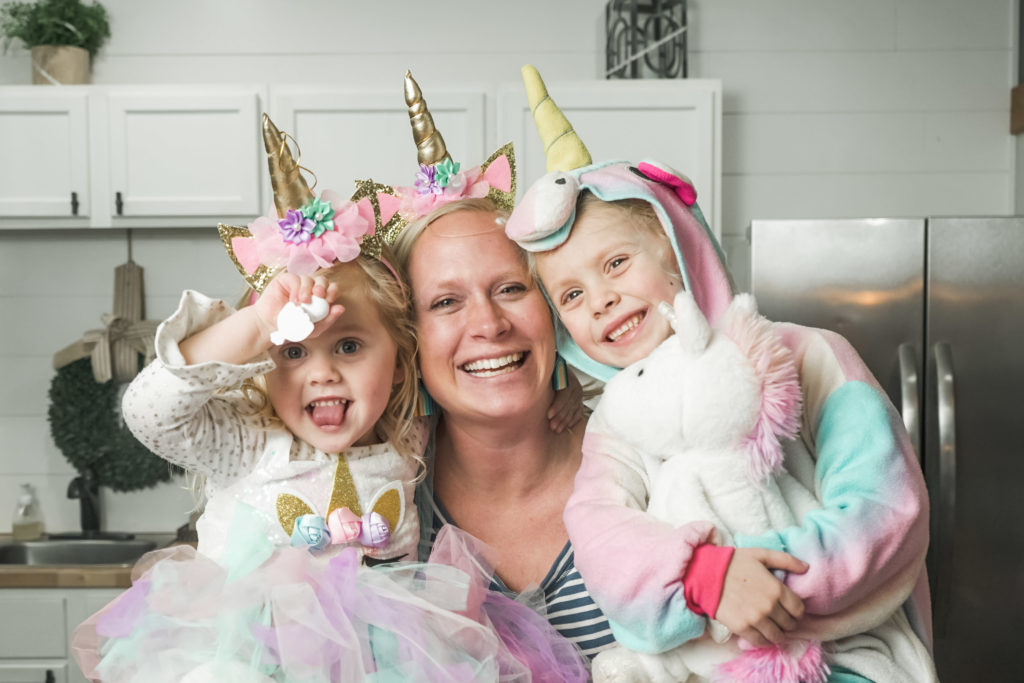 Mothers are natural nurturers and caregivers, and of course, we want to at least give back by making them feel extra special on their day through thoughtful and beautiful gifts. We gathered what we think our Earthies' mothers may need or want and made a special Mother's Day Gift Ideas 2022 guide.
If you are a mother yourself, go ahead and give yourself a treat because you sure deserve it!
Essential Oil Gifts for Mother's Day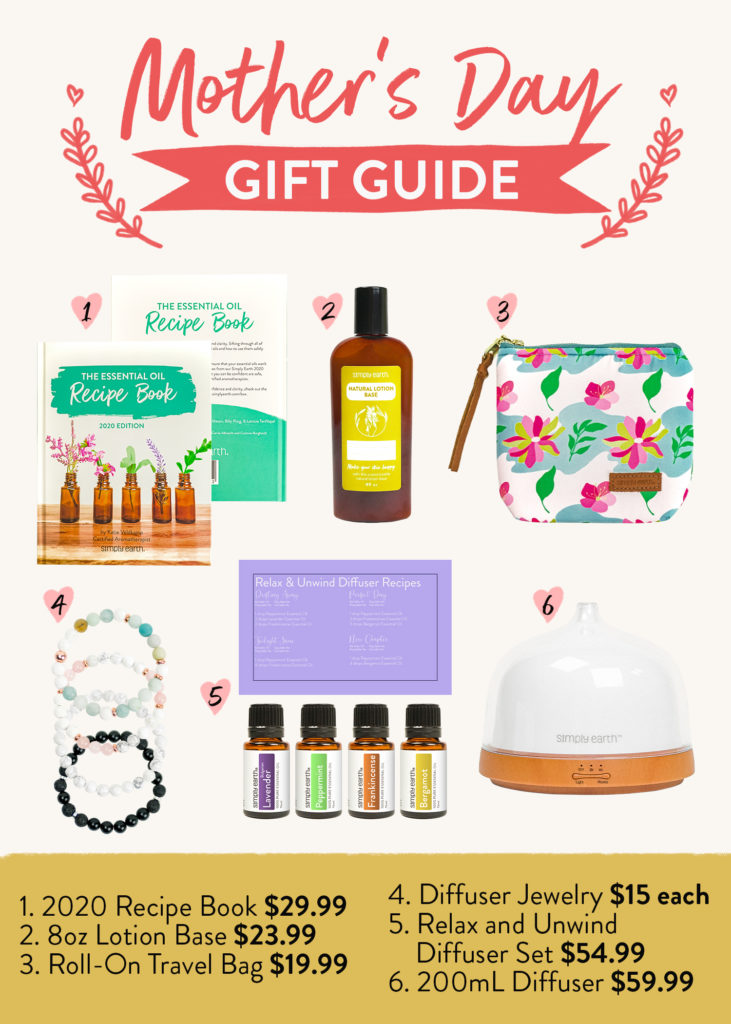 Our essential oils, essential oil accessories, and other products are all-natural. It's about time to live cleaner and be more particular with our health and wellness. Our products are free of chemicals and toxins so you can start a toxin-free lifestyle.
Diffuser Sets
Price: $39.99 – $199.99
Our Essential Oil Diffuser Sets are perfect for those who have zero to little experience with essential oils. We pre-grouped the oils according to scents and benefits and added recipe cards so all you need to do is to pour them in the diffuser and enjoy the aroma it brings.
Busy mothers will love the Relax and Unwind Diffuser Set. It will make your home smell like a spa oasis!
200mL Diffuser
Price: $59.99
Earthies love our Essential Oil Diffuser! It looks so sleek, is easy to operate, and will fill any space up to 300 sq ft of aromatic wonder. This makes a great gift for those who not only want a tidy home, but also a good-smelling one.
Diffuser jewelry
Price: $15.00 – $39.00
One creative and efficient way to diffuse essential oils is through Jewelry Diffusers. You can bring with you the aroma of your favorite oil and reap its benefits by wearing these beautiful, handmade pieces of jewelry.
Roll-On Travel Bag
Price: $19.99
We understand that after some time spent making roll-ons, you now have your favorites you can't separate with. This Neoprene Roll-On Travel Bag can hold six essential oil roll-ons so you can use them anytime, anywhere.
8oz Lotion Base
Price: $23.99
Another great gift for mothers is the All-Natural Lotion Base. Instead of buying those expensive commercial lotions, this customizable, luxurious lotion made with safe ingredients is a way better alternative. You can just add your favorite essential oils and make this lotion your very own!
2020 Recipe Book
Price: $29.99
Did you subscribe to Simply Earth but just can't get enough of the recipes? We compiled all our essential oil recipes from 2020 and made this super helpful 2020 Recipe Book. This is a great start if you want to learn more about essential oils and on making your own all-natural products that work!
Your Mom Deserves the Best!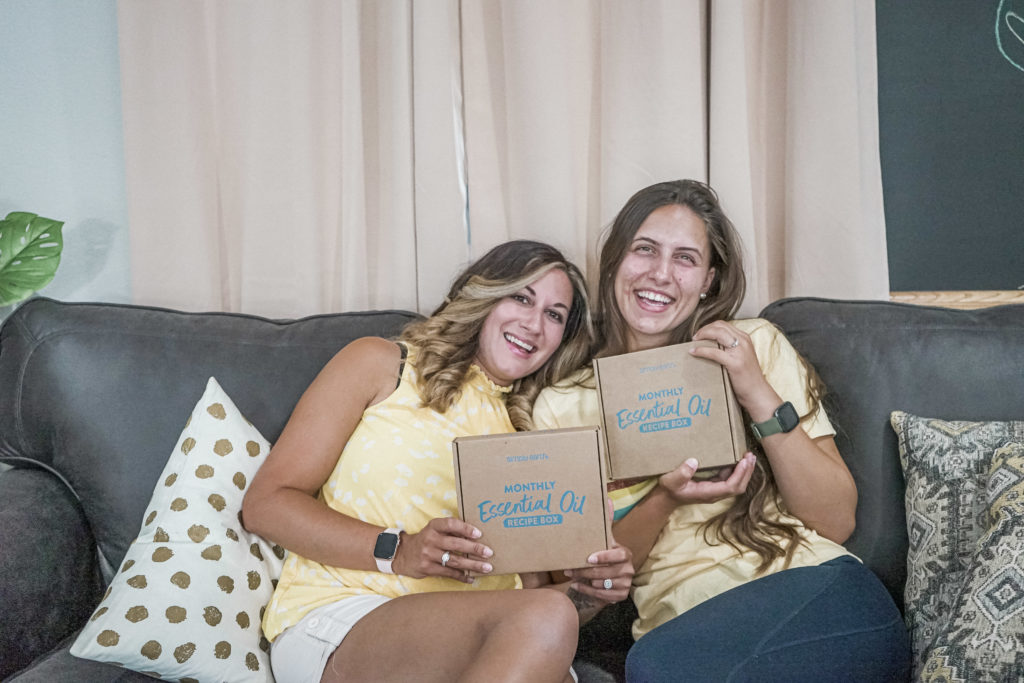 Our moms not only deserve the best, but the safest, healthiest, and the purest gifts of all. We've already made a list of Mother's Day Gift Ideas 2022 to make it easy for you. Let us know what you got your mom for this year's mother's day. We'd love to hear about it on social media with @fromsimplyearth and in the comments below!
Are you ready to master essential oils? You get FREE access to our Hero Course if you subscribe to our Monthly Essential Oil Recipe Box. With it, you'll receive 4 pure essential oils, 6 aromatherapist-created recipes, and more—all delivered directly to your door each month for just $39/month. Plus, we'll give you a FREE Big Bonus Box!
Don't miss out on the all-natural fun that comes with the Recipe Box; get yours today: Subscribe now to learn how to use essential oils!