I'm very familiar with icing pain and heating cramps using a compress, but am totally new to adding essential oils to the process. They are a great natural pain relievers!
A compress is a towel made wet by hot or cold water to be applied to an affected area. They can be used for pain relief, reduce fever, reduce gas, and ease congestion. Adding essential oils supports that process even more.
What I Love About This Recipe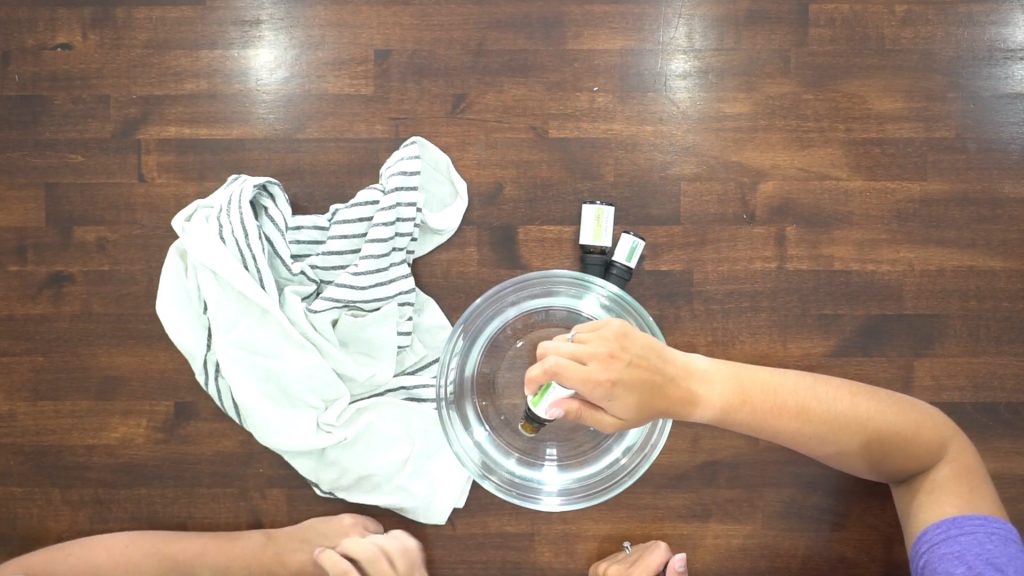 The night I met Lee's parents for the first time was the most painful gas I've ever experienced. I didn't want to leave, but in hindsight, heading home and using this compress would have made me feel a lot better! Besides easing digestion, this compress has a lot of possibilities.
What's in the Homemade Compress Recipe?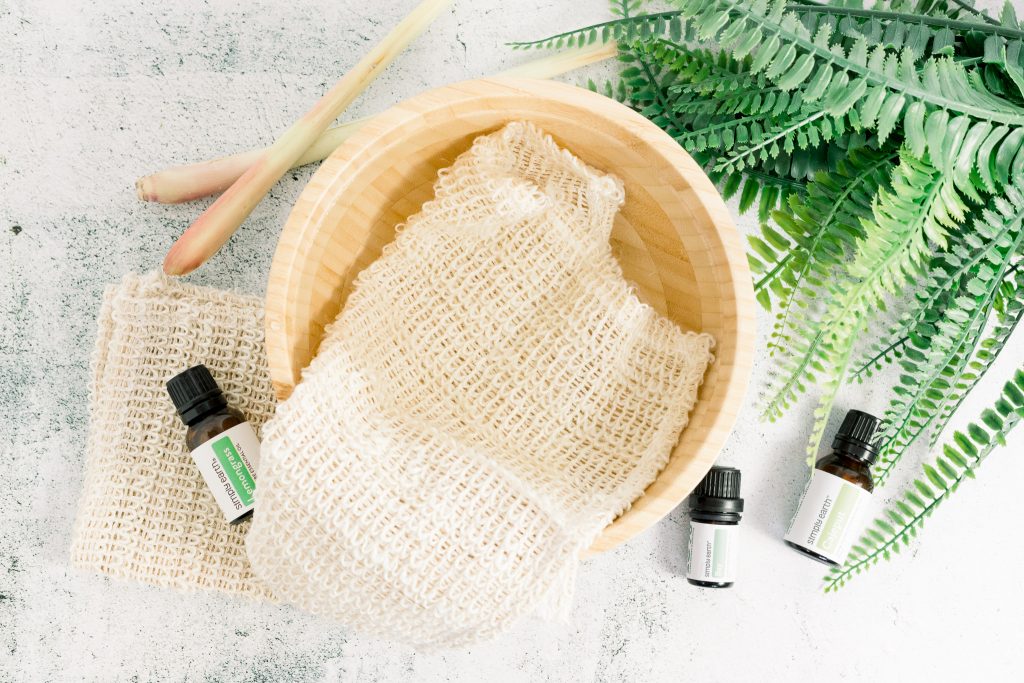 Cajeput, Lemongrass, and Bay Essential Oils
Cajeput, Lemongrass, and Bay Essential Oils: These oils are known to help with gas relief, ease cramps, ease pain due to inflammation, and reduce fevers, making this a very versatile compress recipe.* These aren't kid-friendly oils, so try not to use it in the same room as your children.
Cajeput Essential Oil has a fresh, camphorous, and fruity aroma that smells AMAZING!
Lemongrass Essential Oil has a fresh earthy and citrusy scent. It also has purifying properties that are an additional bonus in this recipe. 🙂
Bay Essential Oil has a sweet herbal aroma when dried, mild floral spicy scent like oregano, and a strong medicinal scent.

Things to Remember When Using This Recipe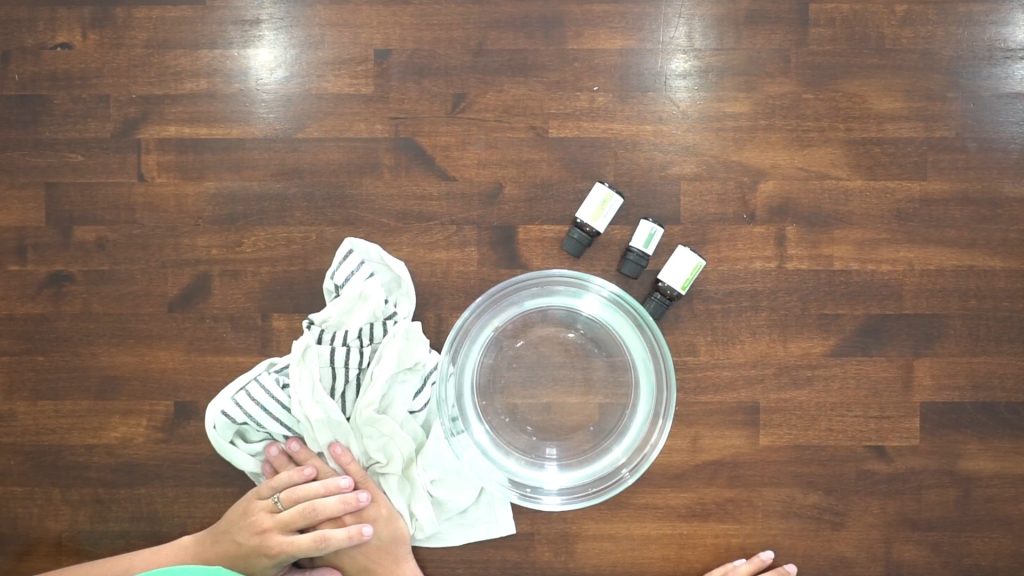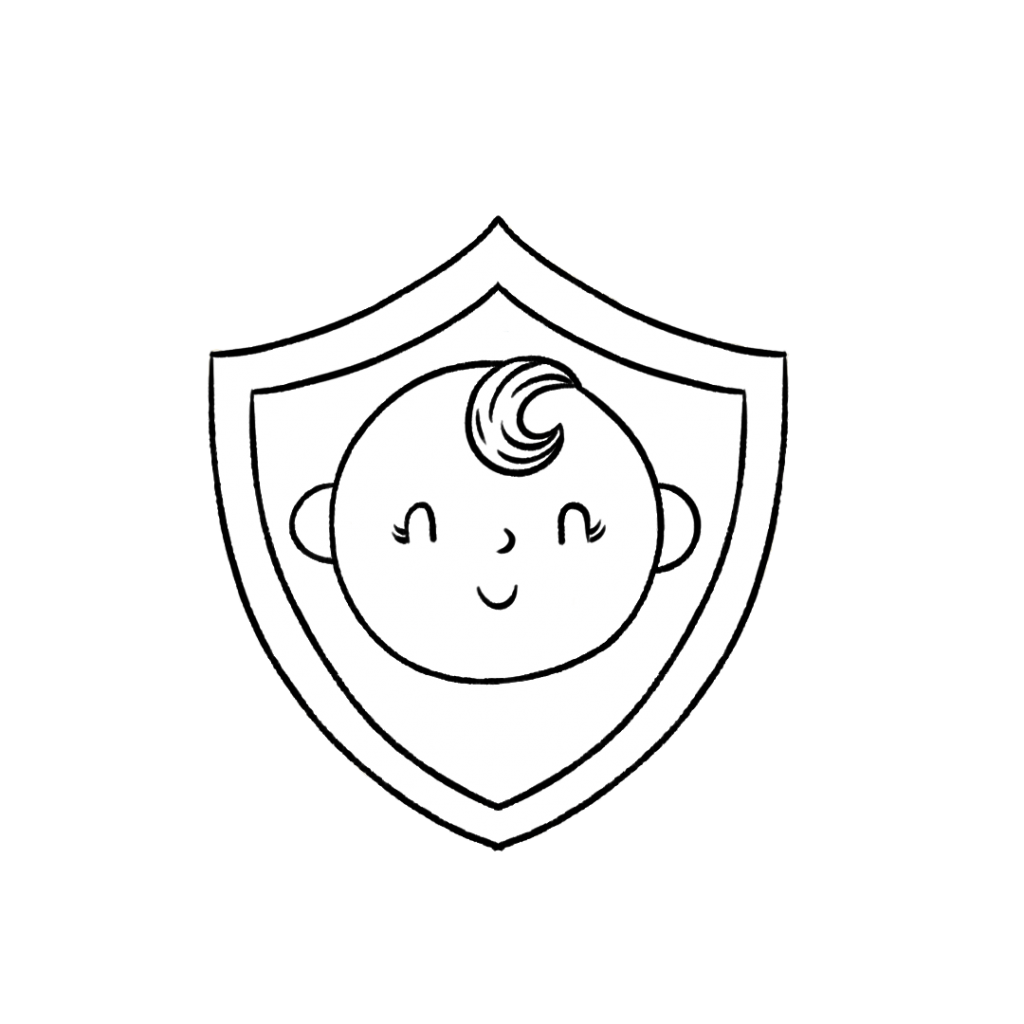 Like I mentioned before, Bay and Cajeput aren't kid-friendly oils. They can cause difficulty breathing so it's best not to use them on or around them.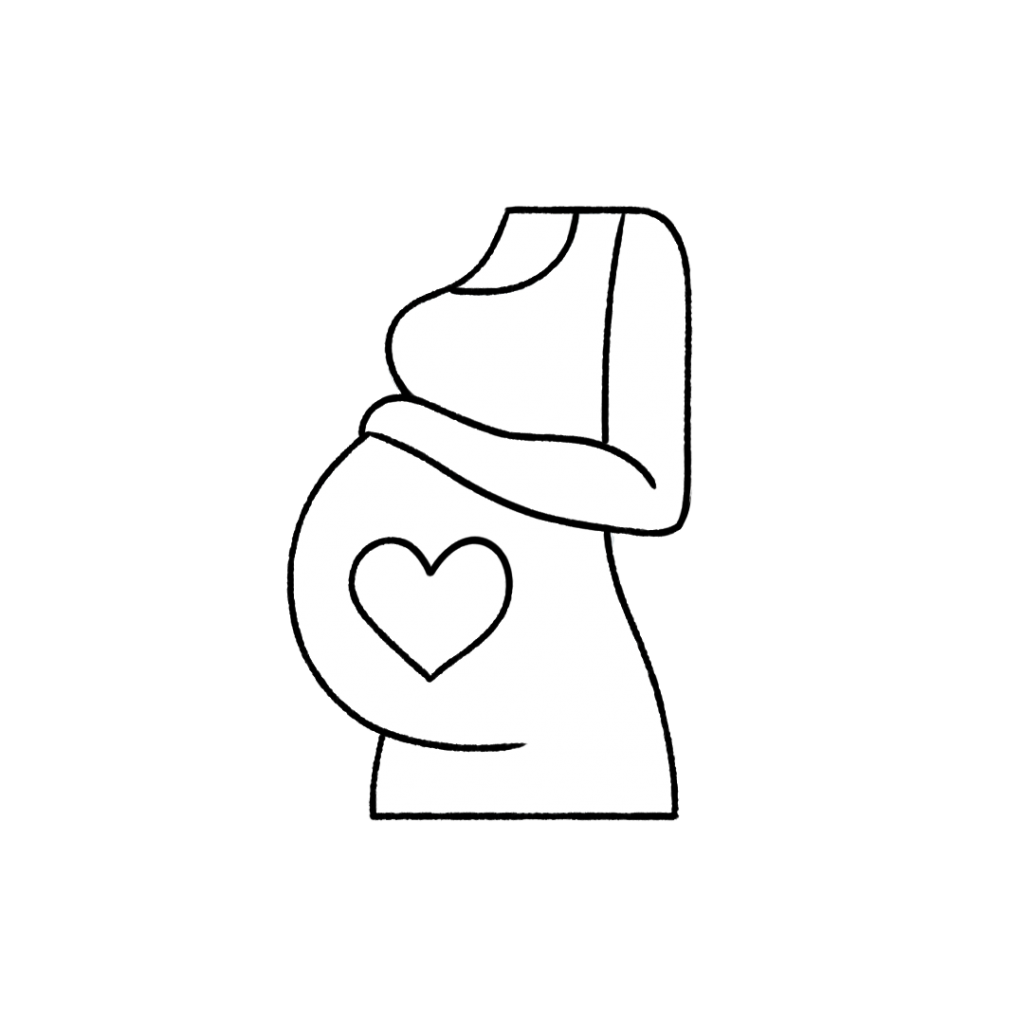 Do not use this recipe if you are pregnant or breastfeeding due to the Cajeput Essential Oil.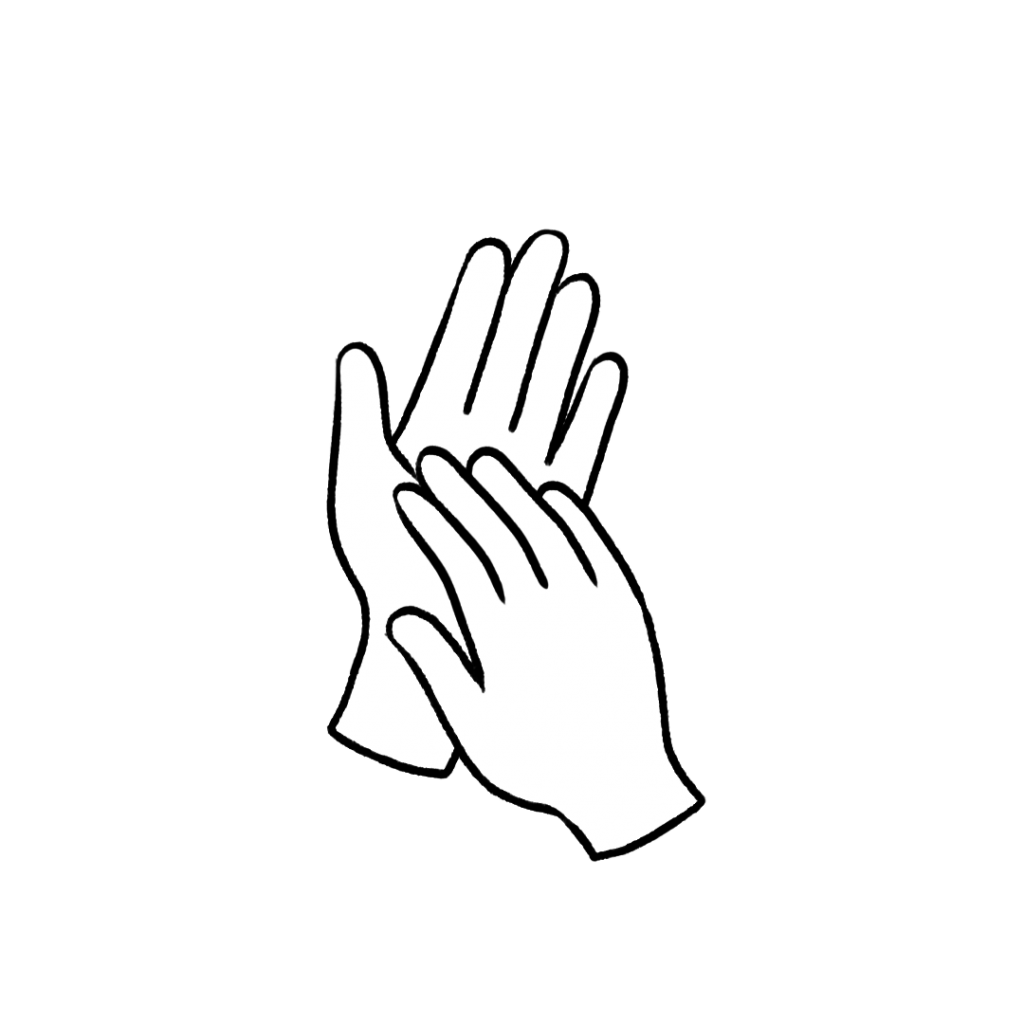 Always dilute any essential oil before using it topically. Failing to do so can cause irritation. Check out this handy dilution chart we created for topical use. In this recipe we're not putting the oil directly on our skin, so this should not be a problem. However, try to avoid placing it on damaged skin.
Never ingest any essential oil, even if it's generally regarded as safe. For more information on why we don't ingest essential oils, check out this blog post.
Use caution in prostatic hyperplasia and with skin hypersensitivity or damaged skin.
If you are taking antidepressant medication, talk to your doctor before using this recipe as it is possible it could interfere with your medication due to its citral content.
*These statements have not been evaluated by the Food and Drug Administration. This product is not intended to diagnose, treat, cure, or prevent any disease.
Lemongrass, Cajeput and Bay Compress Recipe
Pain, Fever and Cramps Homemade Compress
Directions
Heat or cool water to the desired temperature. 
Add essential oils directly to water. Soak towel into the mixture. 
Wring out a towel to desired wetness. Apply to the affected area.
Refresh compress once it reaches body temperature. 
What temperature should I use?
Depending on what your treating, you'll want to use warm or cold water. Refresh the compress in the mixture once it becomes body temperature.
Cramps – warm
Fever – warm
Congestion – warm
Pain due to inflammation – cold
Varicose veins – cold
What Do You Do When Your Body Feels Sore?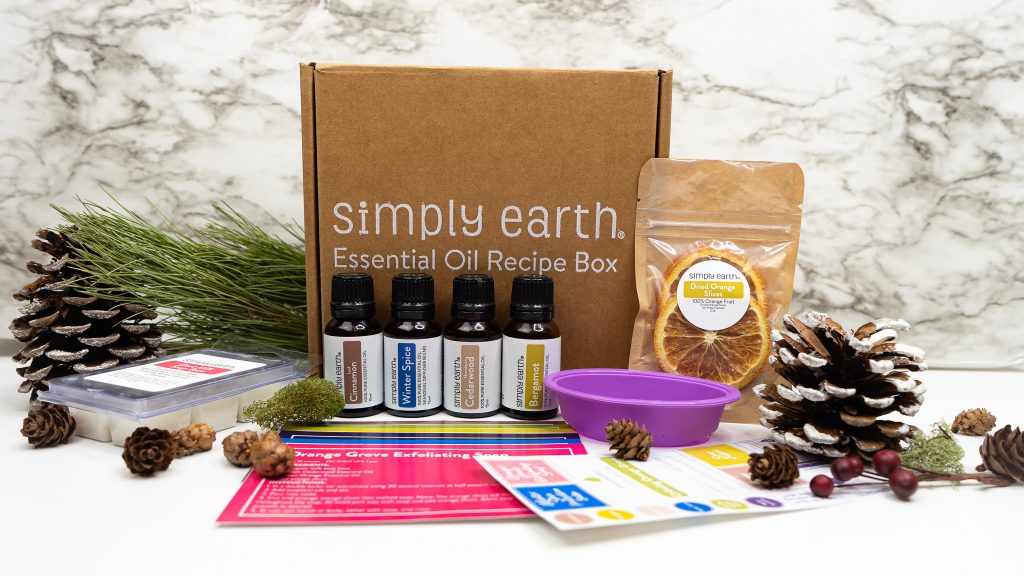 This homemade compress can be used for a number of different problems, including being a natural pain reliever! Let us know what you think about this recipe by commenting below or connecting with us on social media @fromsimplyearth!
Subscribe today to our Essential Oil Recipe Box. Each month, you can receive four full-size 100% pure essential oils, six natural recipes, plus the ingredients you need to make them in our Recipe Box.
With the box, you'll learn new ways to use essential oils, make more essential oil roll-on recipes, and have the peace of mind that you are making your home toxin-free. This month of April, we focus on Home Detox. This box is worth over $150 if priced from the Big Essential Oil Companies. You get all those goodies from Simply Earth for only $44.99. Go get it!