Who doesn't love a little color in their life? With the rise in popularity of natural DIY products, so many innovative and creative ingredient options are popping up… and we're all for it! One of our favorite newer ingredients to work with is Mica Powder. But what is Mica Powder? Why would you want to use it? And what safety information should you know about it? Let's break down these questions so you can feel confident and clear about Mica Powder using Simply Earth's most updated information and guidance.
What is Mica Powder?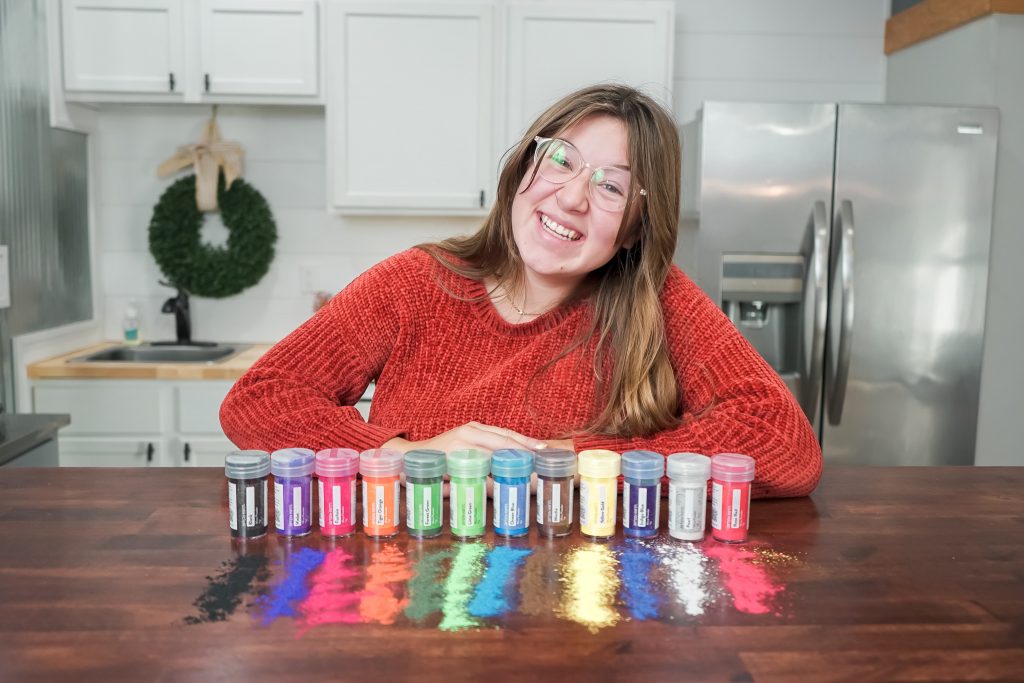 Mica Powder is generally a combination of mica and colorants that comes together to create bright and beautiful colors in all sorts of products.
On one hand, mica is a naturally occurring mineral that's known for its shiny, flaky appearance. In fact, when I hike in the summer, I love looking for mica on the trails! When the sun catches it, it makes the trail look glittery and sparkly. When it comes to creating DIY skincare and other cosmetics, however, mica comes in two forms: mined mica and a chemically-identical synthetic (lab-made) mica. Both types of mica can be wonderful options for natural creators as both have their benefits. In case you're curious, Simply Earth's Mica Powders are made with mica that is naturally and ethically mined. Plus, we work with a supplier who has a strict no child labor declaration.
As for the other component of Mica Powders, Mica Powder can be colored using special colorant ingredients. Examples of common colorant ingredients that are seen in natural products include:
Iron oxides
Ultramarines
Zinc oxide
Titanium dioxide
Chromium oxide
Chromium hydroxide
Magnesium violet
Carmine
These colorant ingredients can be mixed and matched to create a Mica Powder with almost any color you can think of!
With all of this in mind, Simply Earth has a beautiful range of ethically sourced Mica Powders you can use to color your creations however you'd like! You can explore our individual mica colors here, or try them all with this sampler pack.
Why Use Mica Powder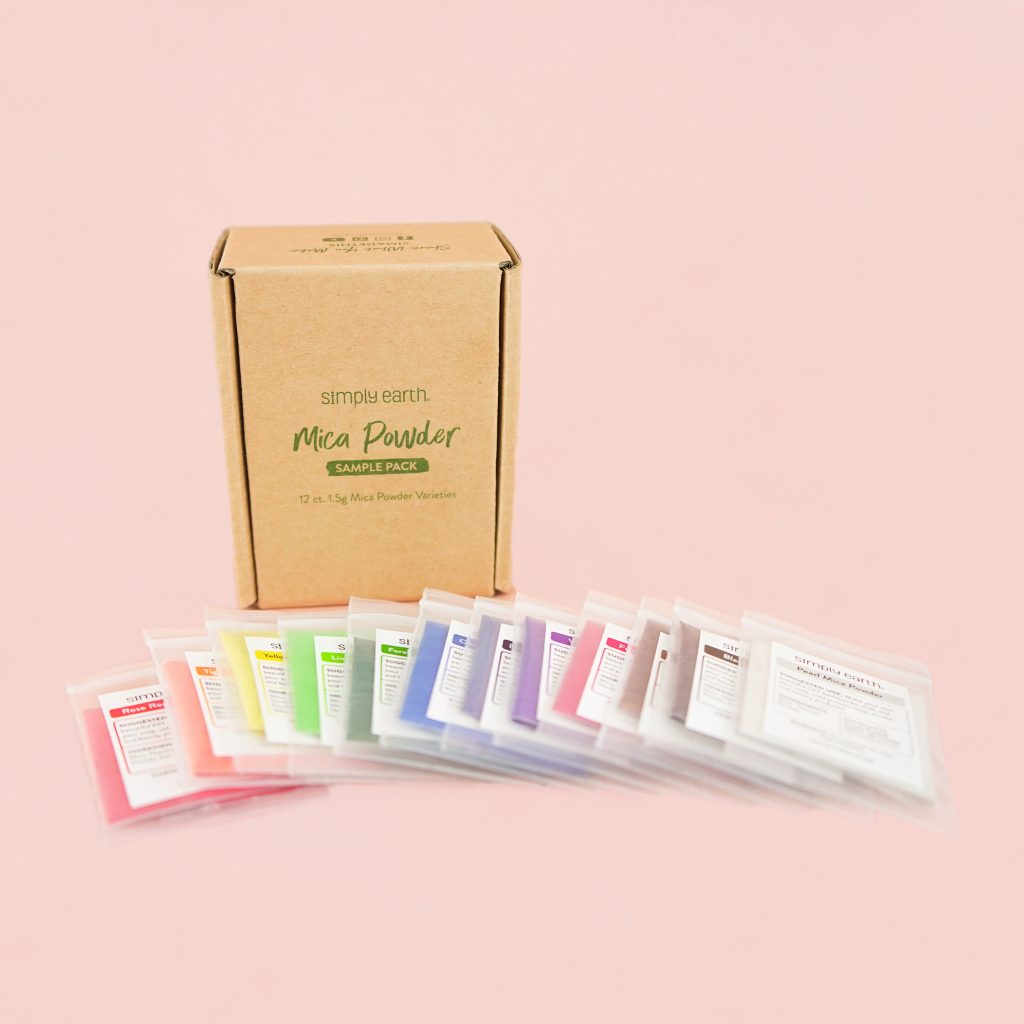 So why would you want to use Mica Powder to color your DIY products? There are many reasons!
Natural Origin
You can feel confident knowing that mica is something that's naturally created by the Earth. In the same way that I love seeing mica shimmer in the sunshine on my hiking trails, you can harness the natural composition of mica to add shimmer and color to your lotions, butters, soaps, and more!
Easy to Work With
While there are several ingredients out there that can add color to your natural creations, some of them are simply a hassle to use. While many colorful ingredients can only be used in certain products, are limited to certain colors, or may require large quantities in order to add color to your finished creations, Mica Powder is super versatile. Plus, a little bit of mica goes a long way… and let's not forget that Mica Powder comes in all sorts of colors! We've found that a pinch of Mica Powder adds beautiful pops of colors to lotion, creams, butters, balms, makeup, soap, and bath bombs.
Stable Color and Shimmer
Unfortunately, colorful ingredients besides Mica Powder tend to fade or change over time as your products age. We've found that Mica Powder, however, creates vibrant colors that last over time.
FDA approved
When it comes to adding ingredients to your skincare creations with the specific purpose of making them colorful, the FDA actually has a list of ingredients that they've pre-approved as safe for cosmetics (If you're curious, you can check out the FDA's information on this here). Both mica, and the colorants added to Simply Earth's Mica Powders, are FDA-approved cosmetic colorants.

Mica Powder Cosmetic Safety, Our Updated Approach
Now that you understand Mica Powder and all of its benefits, let's discuss how to use this ingredient safely.
The biggest thing you'll want to understand about Mica Powder safety is "intended use", which is the FDA's way of defining how cosmetic colorants (like Mica Powder) can be used. There are three intended use categories for cosmetic colorant…
Eye area
General use (including lip area)
External use
… and both mica and the various colorants added to Mica Powder have been evaluated for each of these intended use areas. This helps us understand what kind of products we can make with each kind of Mica Powder. For example, we know that Mica Powders that contain colorants that aren't approved for eye area use should not be used in eye makeup.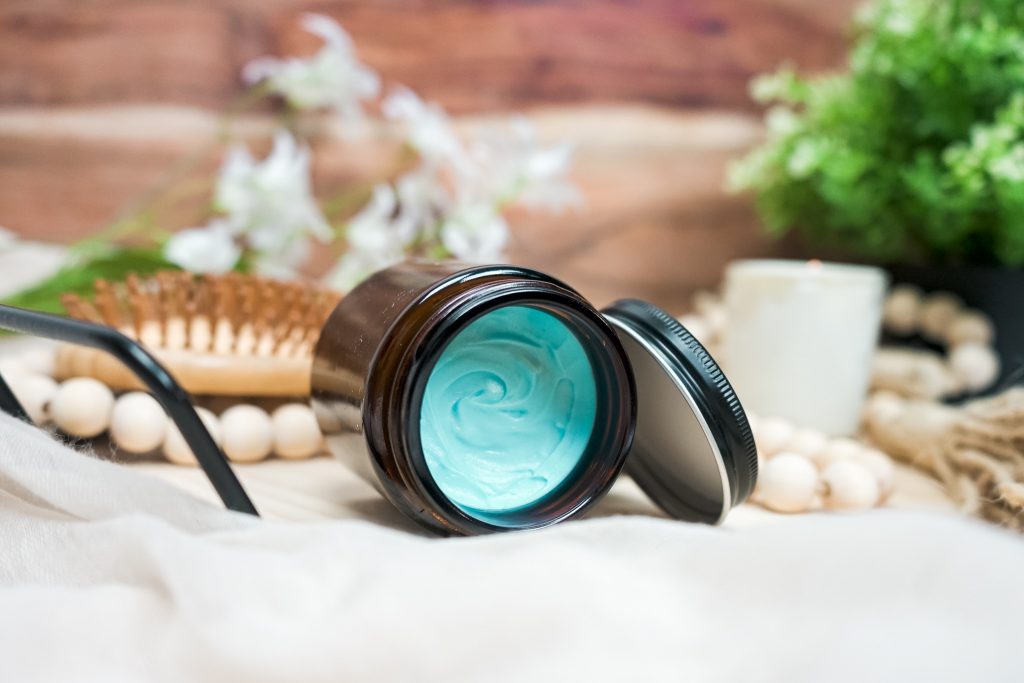 It's these intended use categories that we use to make recommendations for how you can use each Simply Earth Mica Powder. In light of this safety information, Simply Earth did its due diligence (like we always do before launching new products) prior to launching our Mica Powder line. This due diligence process included checking FDA compliance of each Mica Powder, product testing, thorough vetting of our suppliers, aromatherapist approval, and more. However, our commitment to safety doesn't stop there. After launching our products, we continue to evaluate the evidence and feedback available to us.

In this ongoing pursuit of top-notch education and safety, we have decided to update our safety recommendations for three of our Mica Powders: Ocean Blue Mica Powder, Forest Green Mica Powder, and Lime Green Mica Powder.
While we initially included Ocean Blue Mica Powder, Forest Green Mica Powder, and Lime Green Mica Powder for bath bomb use as their colorants are listed by the FDA as safe for external use, some of their colorant ingredients (chromium oxide green and ultramarine) are not approved for general use. Because the FDA briefly mentions that the external use category does not apply to areas covered by mucous membranes (see here) and mica powder may come in contact with mucous membranes when used in a bath, we have decided, out of ample precaution, to no longer recommend Ocean Blue Mica Powder, Forest Green Mica Powder, and Lime Green Mica Powder for bath bomb use.
Mica Powder in Soaps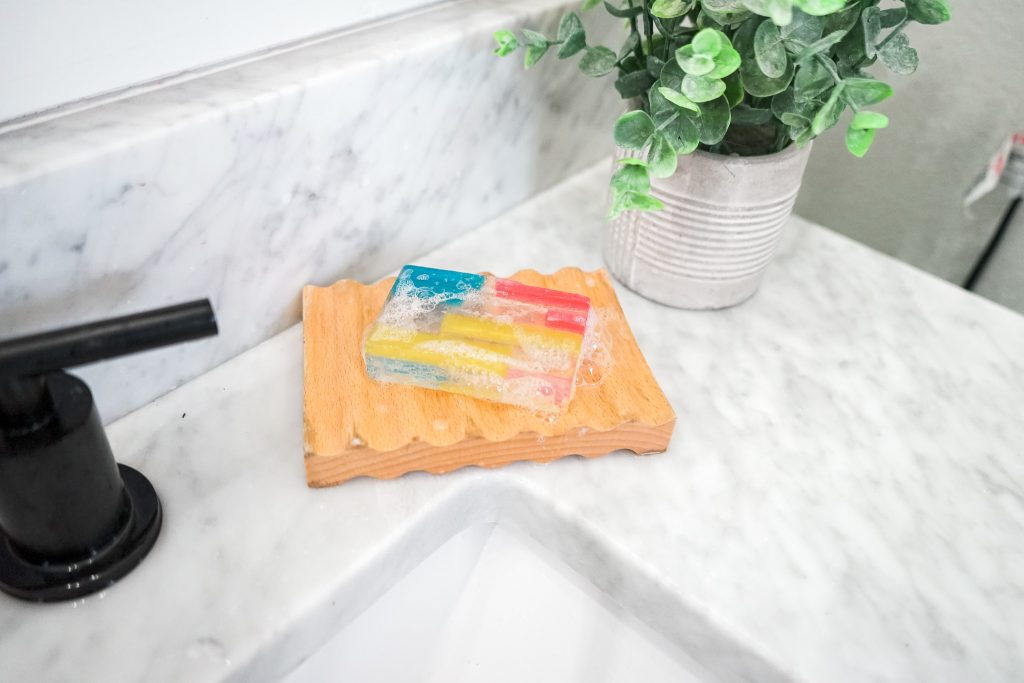 Now that you know what the FDA has to say about Mica Powders in cosmetics, you may be wondering: can I use Mica Powder in soaps?
The quick answer is: yes!

While the FDA uses the above mentioned intended use categories to guide creators on using colorants in cosmetics, the FDA actually classifies soaps as a completely separate type of product from cosmetics (you can learn more about this here). This is because soaps are meant to cleanse, while cosmetic products (like your lotions, balms, oils, gels, butters, etc) can have all sorts of other jobs in addition to just cleansing. Since soaps fall under their own category, the FDA's cosmetic colorant intended use categories do not apply to them. This means you can rest assured knowing that Simply Earth's Mica Powders can be used in your soap creations!
Cheat Sheet: Using Mica Powder in Your Products
While all Simply Earth Mica Powders are considered safe for all soap, as well cosmetic products (lotions, creams, balms, butter, oils, soaps, etc) that will not be used near the lip area, eye area, or mucous membranes, we understand that determining which Mica Powders can be used in cosmetics in eye, lip, or bath bomb products can be tricky. That's why we created this graphic below! Here's how you can use Simply Earth Mica Powder in your products! And remember, you can use your every Simply Earth Mica Powder in soap as well as any cosmetic (lotion, cream, oil, mist, gel, balm, etc) that isn't used in lip, eye, or bath bomb products.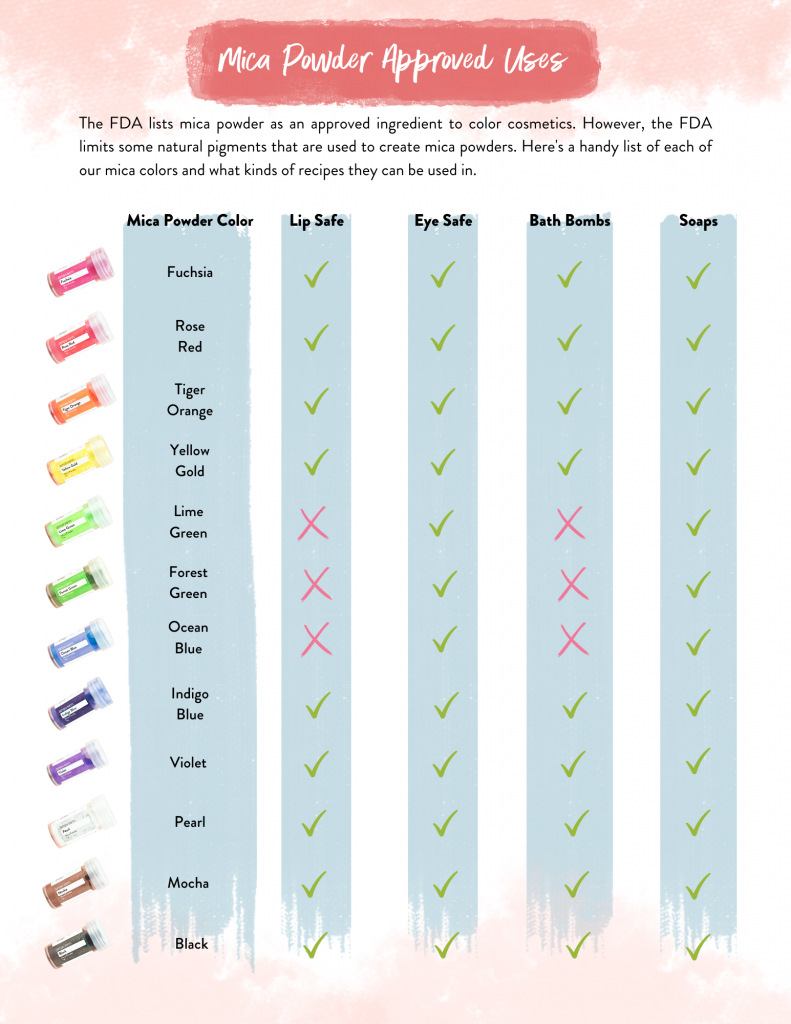 If you'd like even more information on using Mica Powders, you can check out this complete Mica Powder Cheat Sheet!