Citrus essential oils are my absolute favorite aromas for the summer time. When I think of summer, I think of bright, fresh and fruity scents! This fruity and cooling homemade lip balm recipe will give you all kinds of summer vibes while keeping your lips hydrated!
What I Love About This Recipe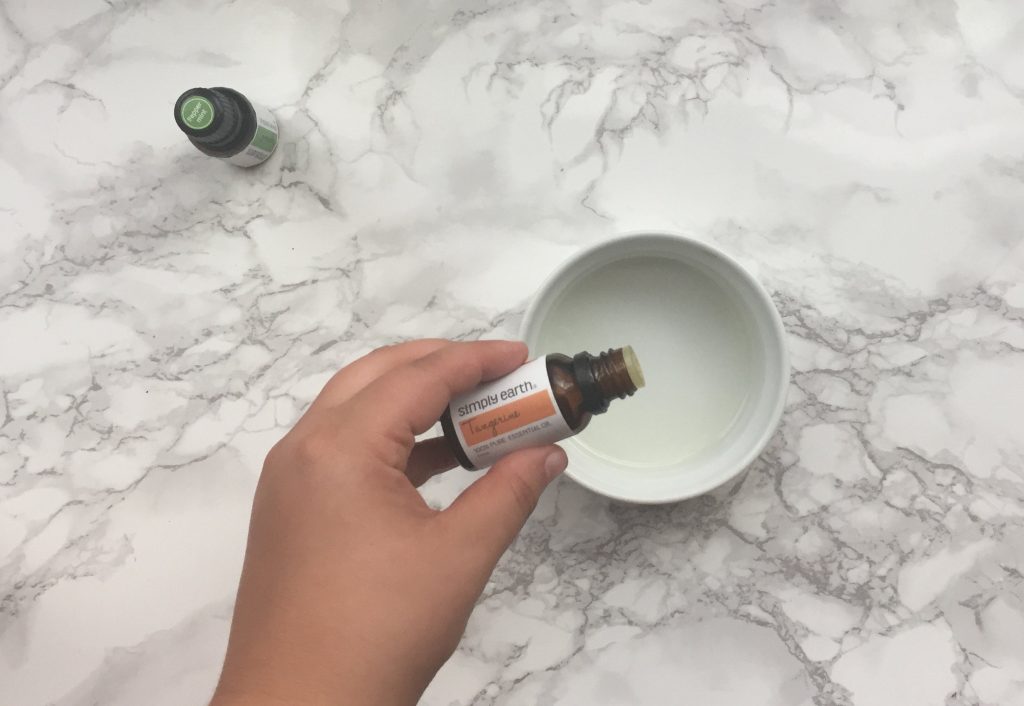 I love the freshness of this recipe! I also love the hydration it gives to my lips and allows them to feel nice all day!
What's in the Minty Tangerine Lip Balm?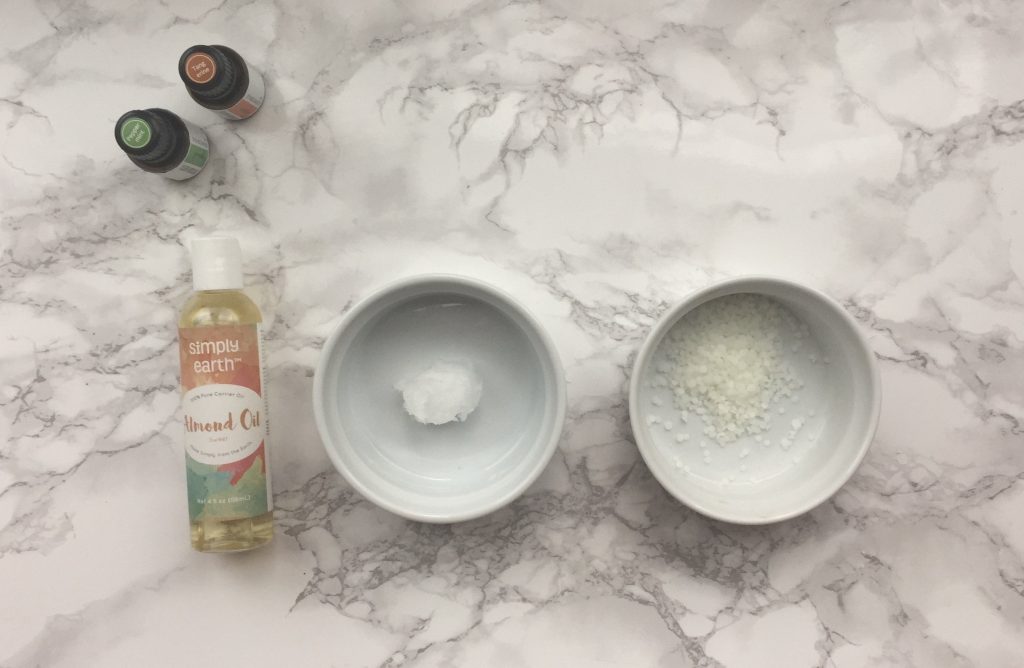 3, 5 ml Lip Balm Tubes
3, 5 ml lip balm tubes are needed for this recipe because the amounts will fill all 3 tubes! These tubes are also super convenient to take along with you wherever you may need to go!
Beeswax
Beeswax is used in this recipe to help it keep its form! It also has good skin care properties and can help keep your lips super soft!
Coconut Oil
Coconut Oil is a carrier oil that has amazing hydrating benefits! Its nourishing properties will leave you astonished at how nice your lips feel!
Almond Oil
Almond Oil has a wide variety of benefits that it brings to the table, but most notably for this recipe is its nourishing and hydrating properties! I also brings a good source of vitamins A, B, and E that promote healthy skin!
Tangerine Essential Oil
Tangerine Essential Oil has refreshing and rejuvenating properties that help this recipe heal your lips! Its fresh citrus aroma only adds to this amazing recipe!
Peppermint Essential Oil
Peppermint Essential Oil brings a cooling effect to this recipe. The minty aroma brings a sense of freshness to this recipe!
Things to Remember When Using This Recipe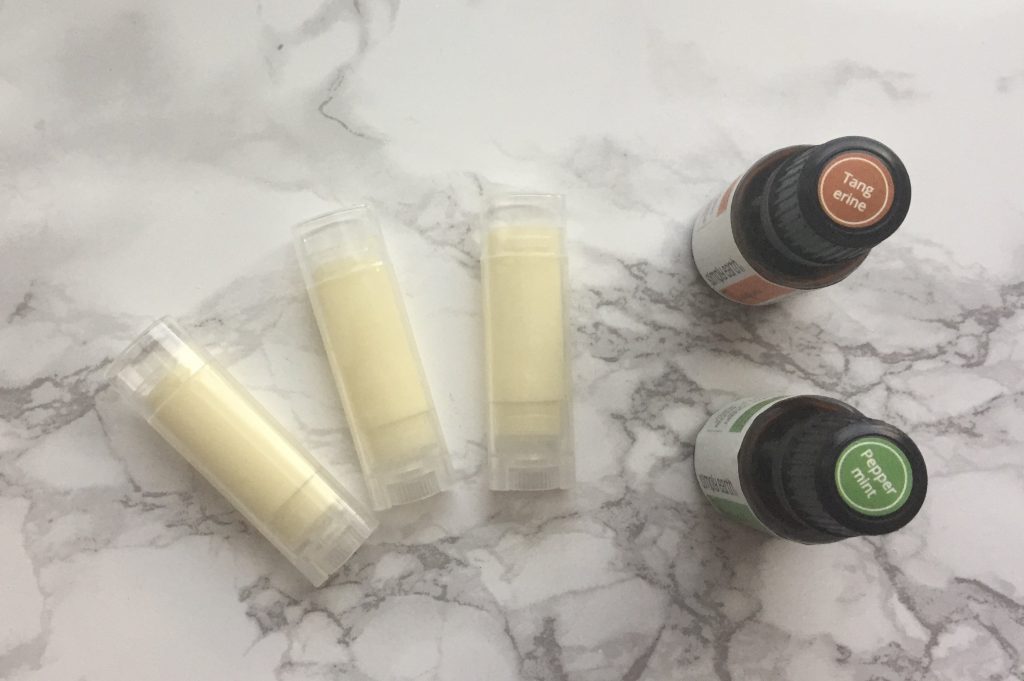 Never ingest any essential oil, even if it's generally regarded as safe. For more information on why we don't ingest essential oils, check out this blog post.
Avoid using this lip balm, or any lip balms with citrus essential oils, when being out in the bright sun or in a tanning bed. Citrus oils are phototoxic and may cause a burning or blistering reaction when used with UV rays.
"These statements have not been evaluated by the Food and Drug Administration. This product is not intended to diagnose, treat, cure, or prevent any disease."
Minty Tangerine Lip Balm Recipe
Refresh Your Lips Naturally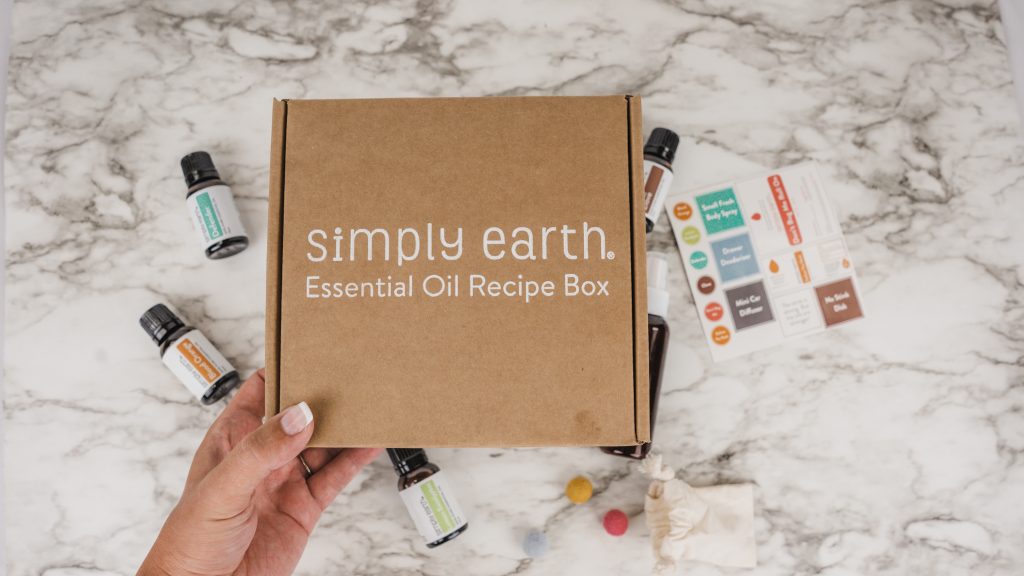 Feel the revival of your lips from their dry, crusty state to their soft and fresh feeling now! Let us know what you think of this homemade lip balm by commenting below or connecting with us on social media @fromsimplyearth!
Subscribe today to our Essential Oil Recipe Box. Each month, you can receive four full-size 100% pure essential oils, six natural recipes, plus the ingredients you need to make them in our Recipe Box.
With the box, you'll learn new ways to use essential oils, make more essential oil roll-on recipes, and have the peace of mind that you are making your home toxin-free. This month of April, we focus on Home Detox. This box is worth over $150 if priced from the Big Essential Oil Companies. You get all those goodies from Simply Earth for only $39. Go get it!