I've always loved getting outdoors. Growing up with winters in Michigan made that difficult at times. When my family took up cross country skiing, that all changed. Soon we were heading out to the dunes around Lake Michigan a few times a week, having a blast skiing down and through snow-covered dunes and forests. Our dogs would run alongside us, racing us down hills and chasing after sticks we threw. We all loved these adventures but afterward, our dogs' paws had a lot to recover from.
Ice and snow would get lodged in their paws and eventually cause them pain. We tried snow booties, but these would often fall off as they enjoyed testing themselves running at top speed. The snow booties would get lost in the woods and their paws would again suffer from ice and snow.
With the many miles and terrains pets love to wander through, we knew when creating recipes designed for pets, we wanted something for those adventurous paws. Using the soothing power of beeswax, coconut oil, and almond oil, along with Ginger Essential Oil pain-relieving and Juniper Berry Essential Oil antibacterial and antifungal qualities, this dog paw balm
recipe is ideal for caring for your pet's paws.
What I Love About This Recipe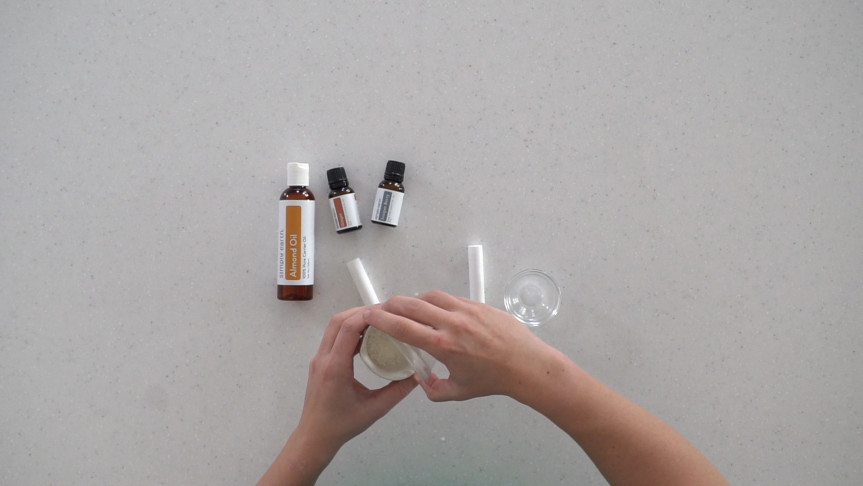 I love that this recipe naturally cares for pet's paws. As a pet owner it can make you feel helpless when your pet is hurting. This recipe can give you the peace of mind that your pet is being cared for naturally. Its small size makes it easy to take along on any adventure!
What's in the Dog Paw Balm Recipe?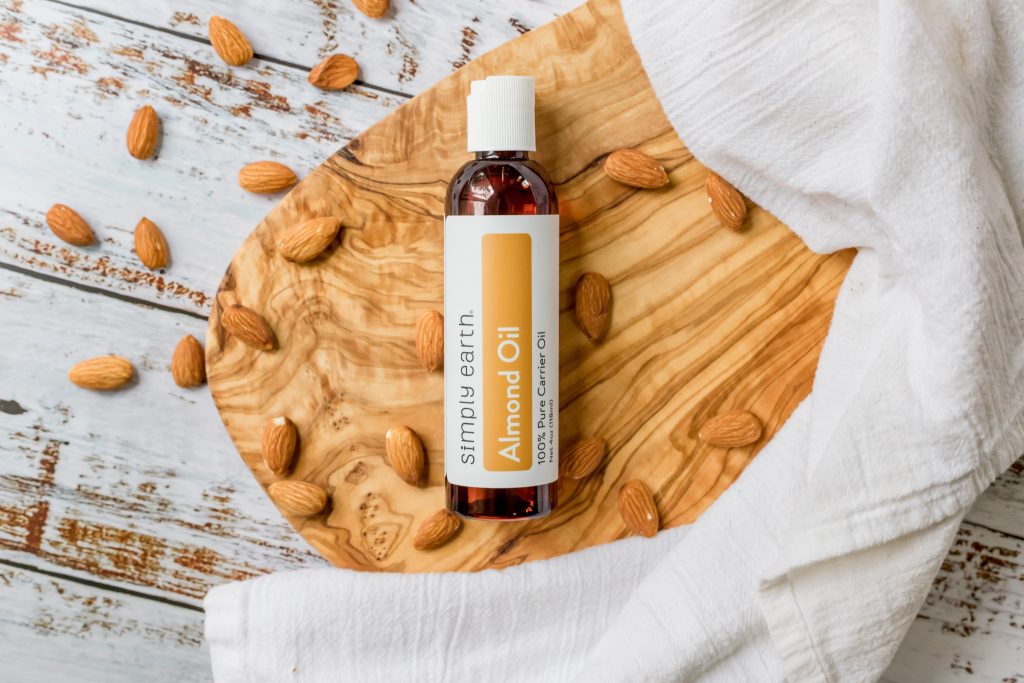 Beeswax
Beeswax is used in countless balm recipes! It has good moisturizing properties and helps lock in the recipe.
Coconut Oil (Solid)
Coconut Oil (solid) is used in this recipe to allow for hydration beyond belief! It also solidifies easily so it can help keep the structure of this recipe.
Almond Oil
Almond Oil is a carrier oil that is great at hydration. It helps dilute the essential oils to make it safe to topically apply.
Ginger Essential Oil
Ginger Essential Oil is known for alleviating joint and muscle aches. It has a warm peppery and lemon scent which smells amazing!
Juniper Berry Essential Oil
Juniper Berry Essential Oil also helps relieve sore muscles and joints. It also has a sweet woody and pine aroma that blends well with the other oils in this recipe.
Lip Balm Tubes
2 Lip Balm Tubes are used to apply this recipe to your pets paw! This is also easy enough to carry along with you so if your pet is in need, you can be prepared!

Things to Remember When Using This Recipe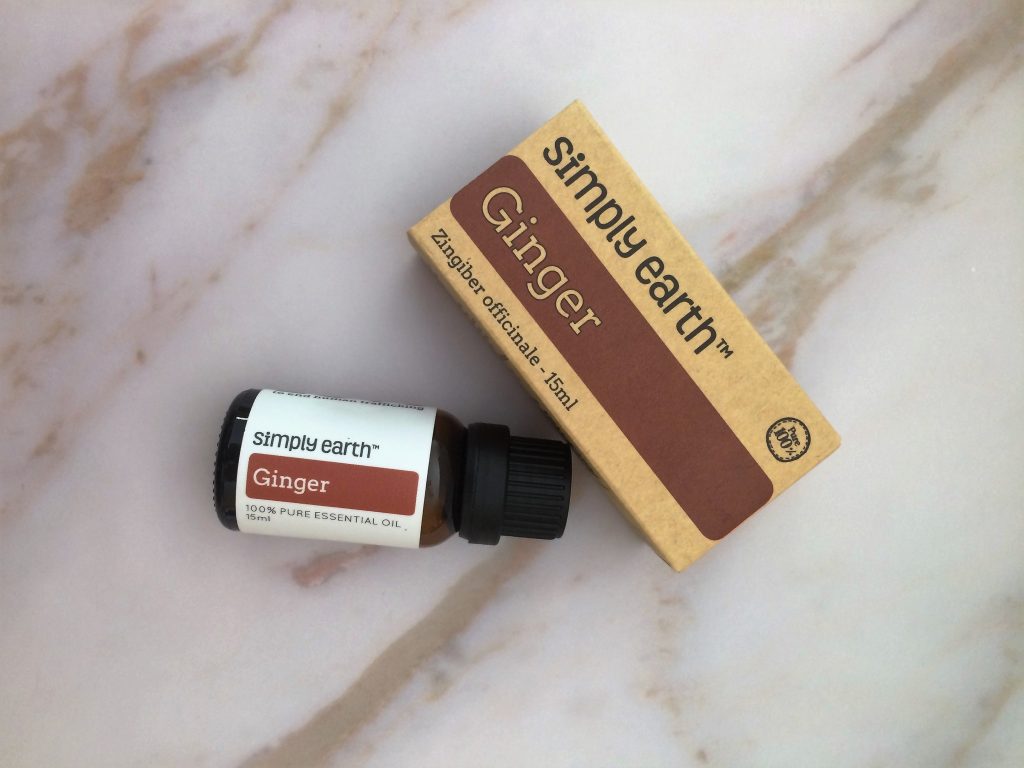 Start slowly when introducing essential oils to your pet. Let them smell the combination of oils before using this recipe. If your pet reacts negatively, using it could cause them emotional discomfort.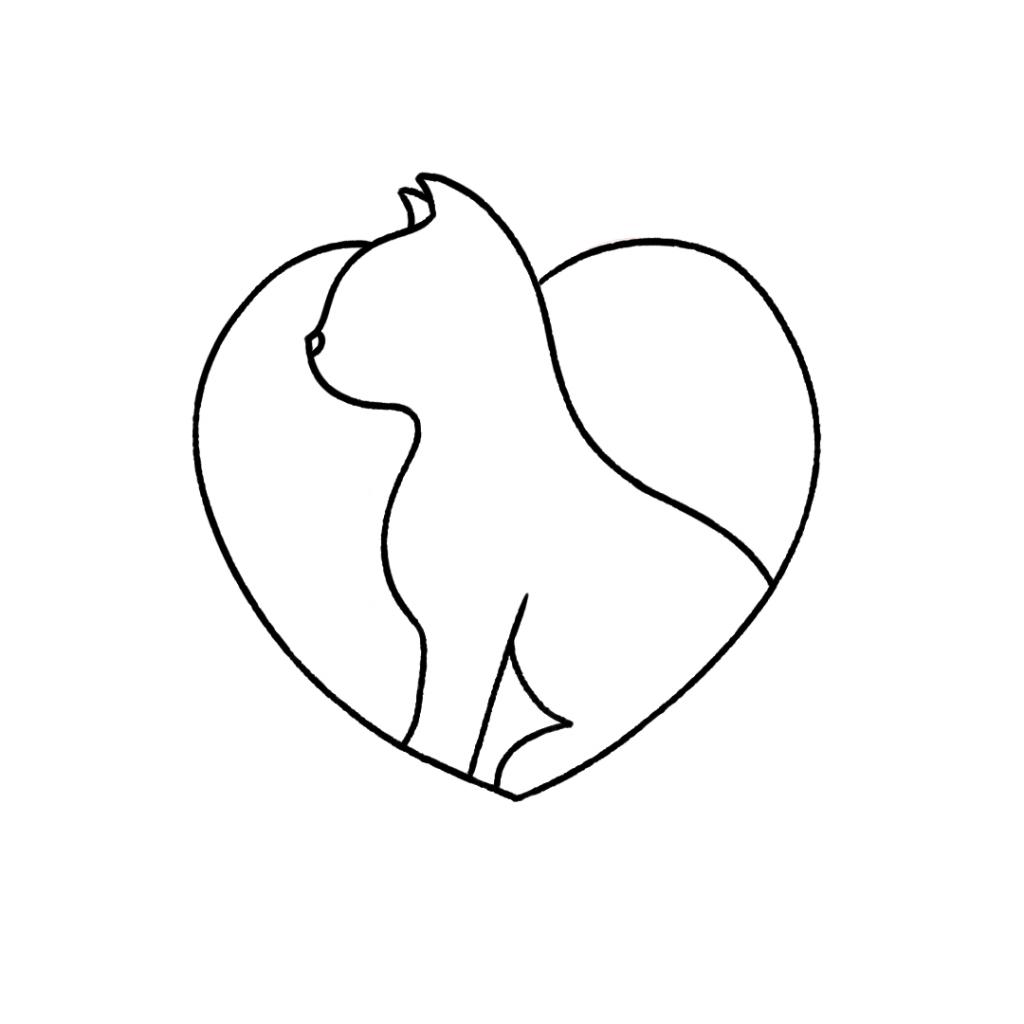 Check out this blogpost for more information on using essential oils with your cats.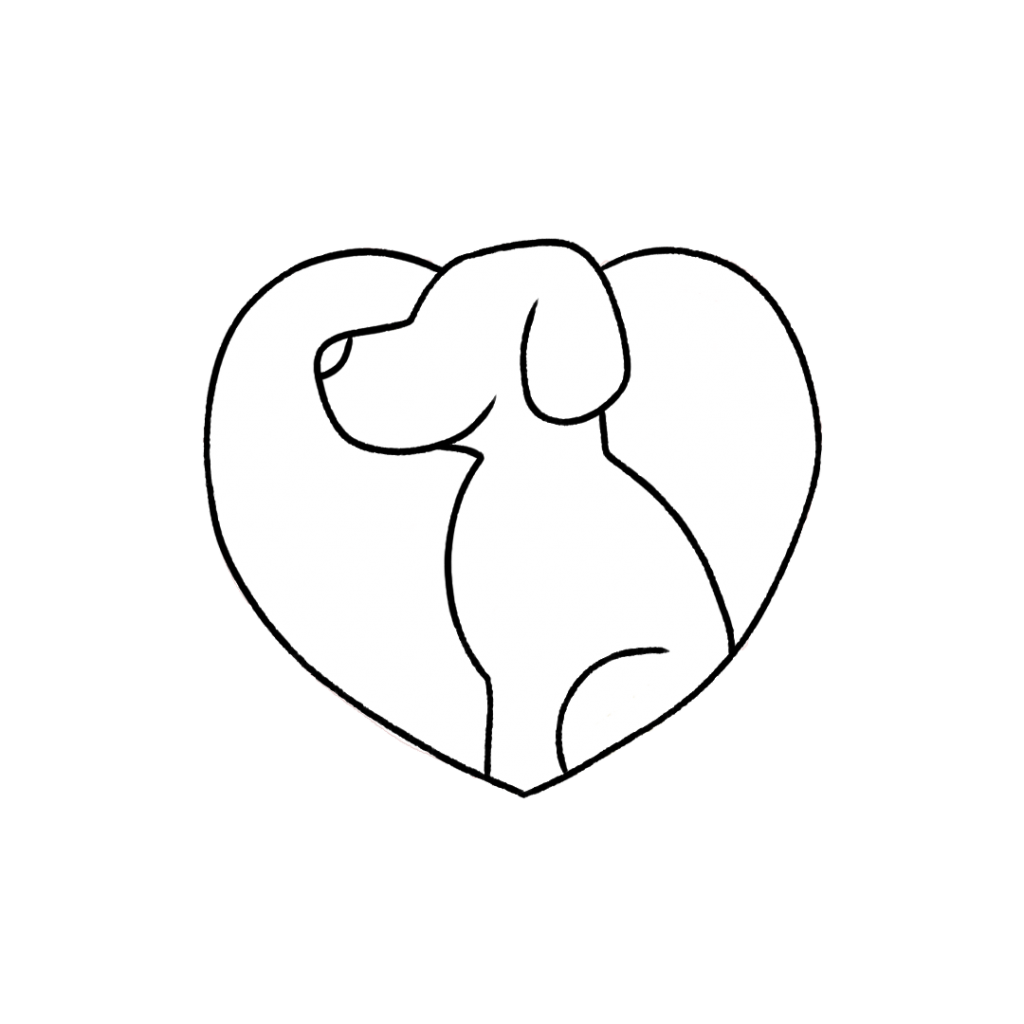 Check out this blogpost for more information on using essential oils with your dogs.
Never ingest any essential oil, even if it's generally regarded as safe. For more information on why we don't ingest essential oils, check out this blog post.
"These statements have not been evaluated by the Food and Drug Administration. This product is not intended to diagnose, treat, cure, or prevent any disease."
Dog Paw Balm Recipe
Dog Paw Balm Recipe with Essential Oils
Directions
In a double boiler, or a small bowl using a microwave at a low setting for 30-second intervals, melt beeswax and coconut oil.
Add 1/2 teaspoon of Sweet Almond oil, 2 drops Ginger Essential Oil, and 3 drops Juniper Berry Essential Oil to the mixture and stir for 30 seconds.
Immediately pour mixture into lip balm tubes.
To use, apply a small amount to the bottoms of your pet's paws to aid in healing cracked or painful paws. This balm may also be used on sore muscles to help them recover.
Notes
This recipe solidifies fast, so be sure to have your lip balm tubes ready to be poured into.
Another option for this recipe would be to pour it into a tin that your pet's paw will fit into. That way you can place their whole paw into the mixture.
Go On Countless Adventures With Your Pet!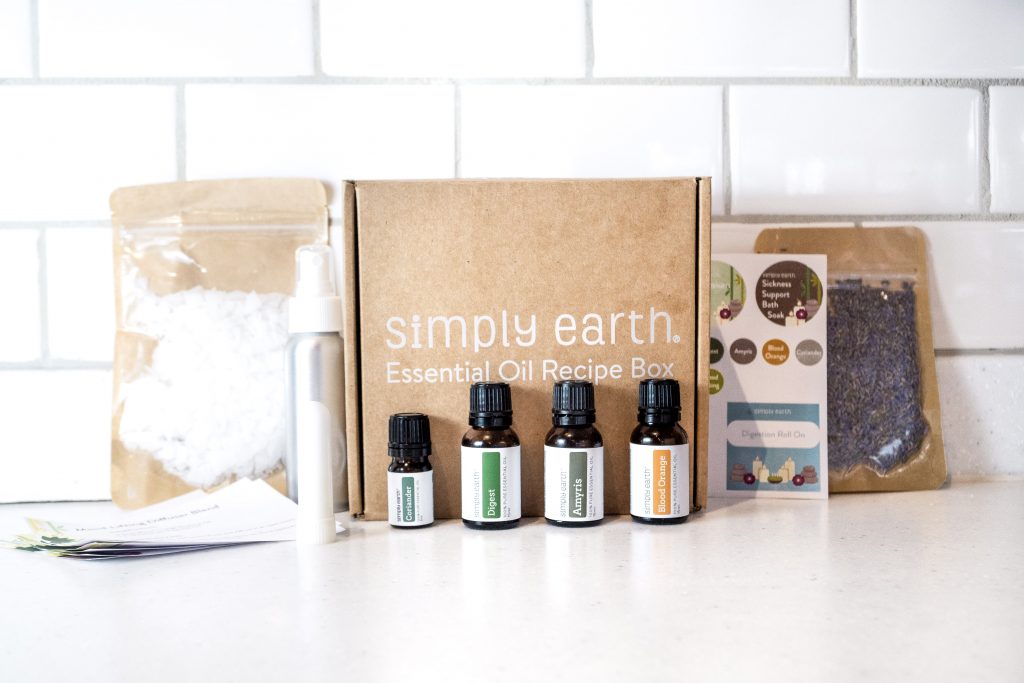 Now that your pets have protection for their paws, you can feel confident bringing them on all the fun outdoorsy trips you have planned! Let us know where you decide to go by commenting below or connecting with us on social media @fromsimplyearth!
Subscribe today to our Essential Oil Recipe Box. Each month, you can receive four full-size 100% pure essential oils, six natural recipes, plus the ingredients you need to make them in our Recipe Box.
With the box, you'll learn new ways to use essential oils, make more essential oil roll-on recipes, and have the peace of mind that you are making your home toxin-free. This month of April, we focus on Home Detox. This box is worth over $150 if priced from the Big Essential Oil Companies. You get all those goodies from Simply Earth for only $44.99. Go get it!