Are you transitioning from store-bought deodorants to natural deodorants? It gets funky, right? Don't fret, here's an underarm detox mask recipe to help you gracefully get through your deodorant transition period.
When switching from an unnatural to a natural deodorant, you will go through a detox period. This detox can be a little intimidating, which may hinder people from switching to natural. What many people don't know is that there are ways to quicken the detox process. One way is to use underarm masks using natural clays! For this recipe, we used Kaolin Clay and the natural powers of essential oils to deodorize and detoxify your pits.
Check out this complete armpit detox guide to know more!
What I Love About This Underarm Detox Recipe
I love the versatility of this clay mask recipe. It's not only specific for underarm use but can also be applied to the face or other parts of the body. All the ingredients are natural, so there are no harmful ingredients you need to worry about.
What's in This Armpit Detox Mask Recipe?
Aloe Vera Gel
Aloe Vera Gel is a natural antibacterial. Its topical application can reduce foul-smelling odor in your armpits, and is great for nourishing and whitening your underarms. One study1 has shown that aloe vera gel can help clear up acne, which also makes this recipe a great face mask.
Citrus Burst Essential Oil Blend
Citrus Burst Essential Oil Blend is a blend of various citrus essential oils including Lemon, Lime, Grapefruit, Orange, and Bergamot essential oils. These citrus oils are known to be skin nourishing and have natural cleaning properties.
Kaolin Clay
Kaolin Clay is known to be a very gentle clay, which makes it a great option for more sensitive armpits. Kaolin Clay absorbs excess dirt and has many other wonderful benefits for the skin.
Water
Add water to the clay mask recipe to achieve a paste-like consistency.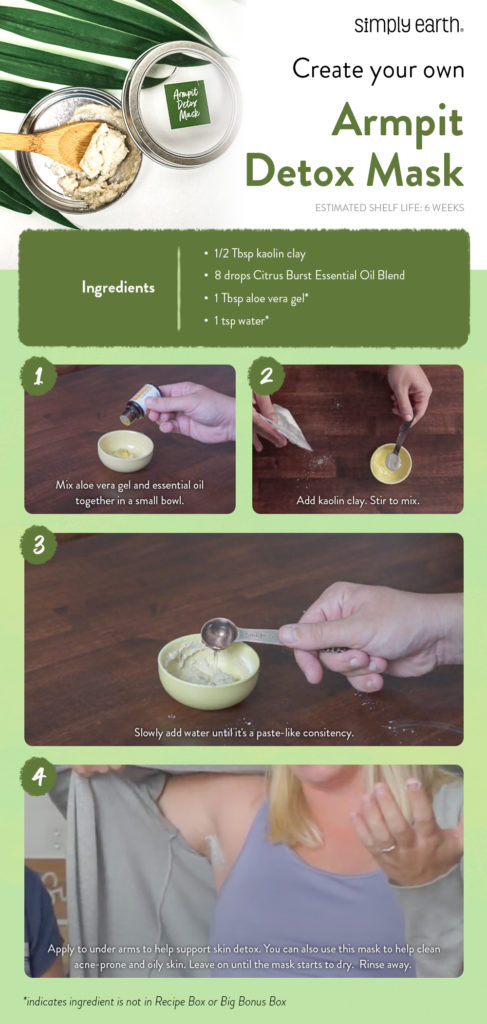 Things to Remember When Using This Recipe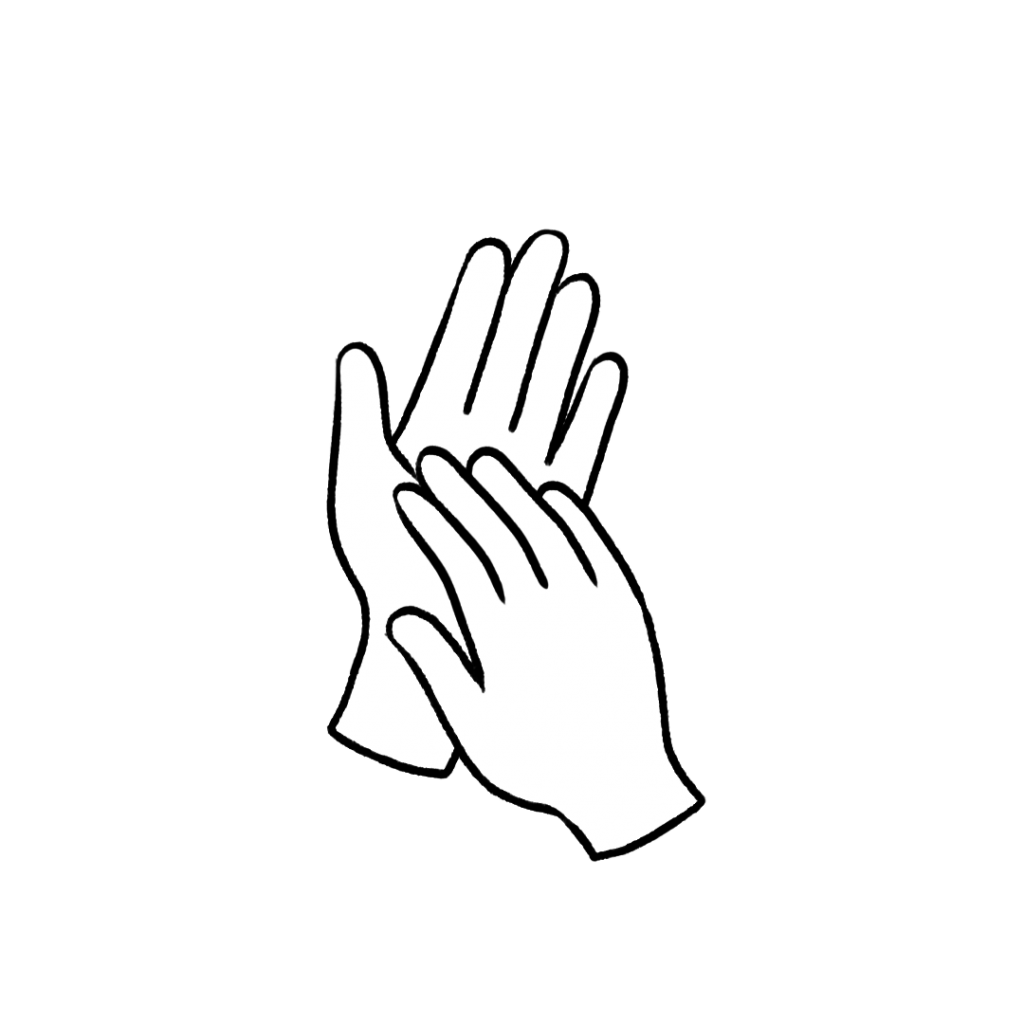 Always dilute an essential oil when using it on the skin. This essential oil recipe is unlikely to cause skin irritation when diluted properly. If the oil has been oxidized (left with the cap off for long periods of time) it is more likely to cause skin irritation. Check out this dilution chart for diluting this essential oil properly.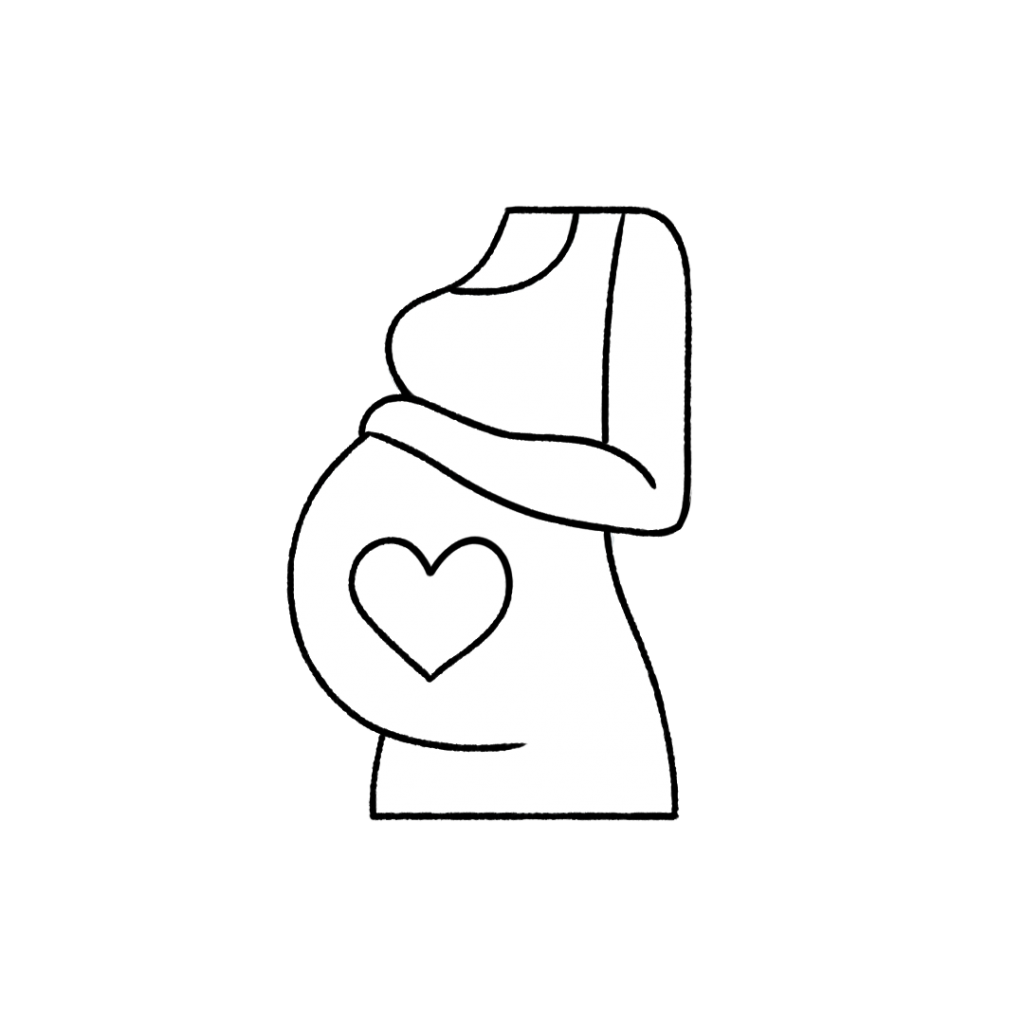 If you are pregnant, consult your doctor prior to use.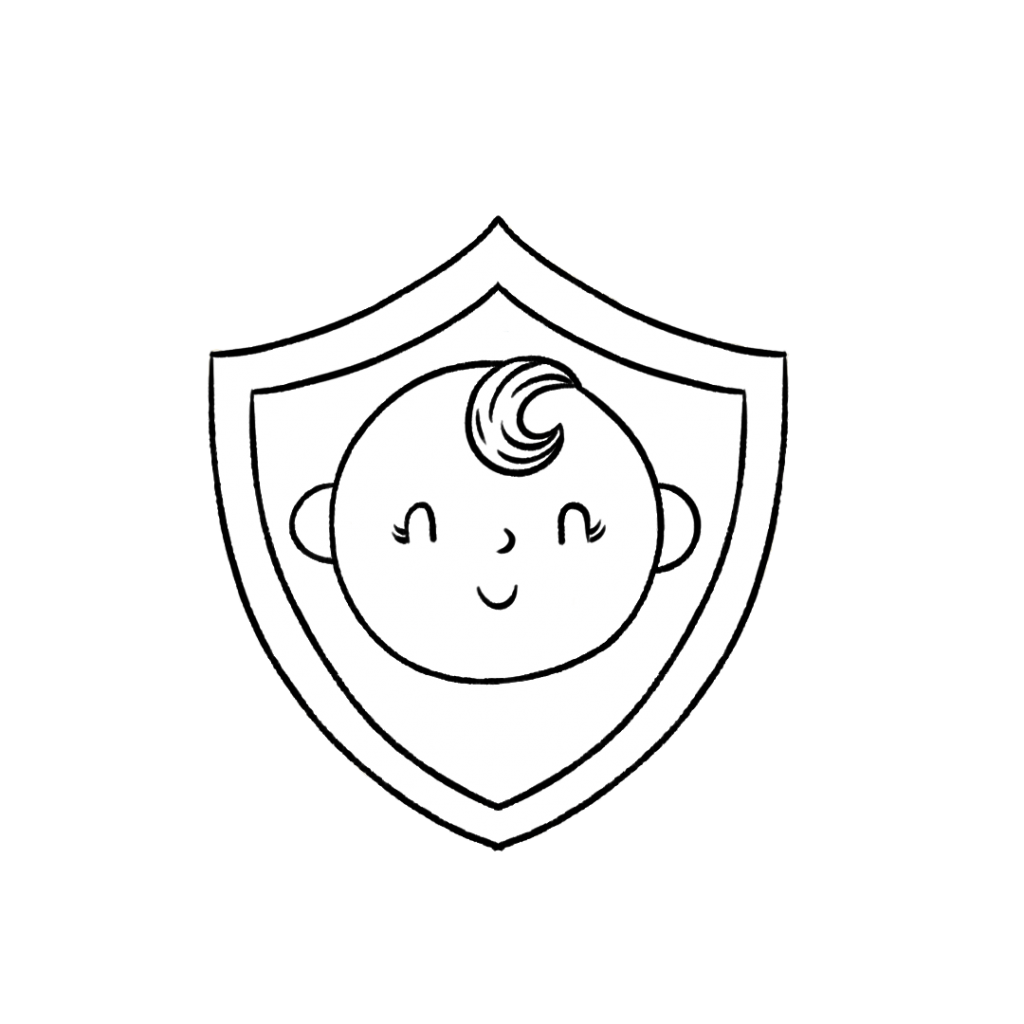 This essential oil recipe is safe to use with kids aged 10+.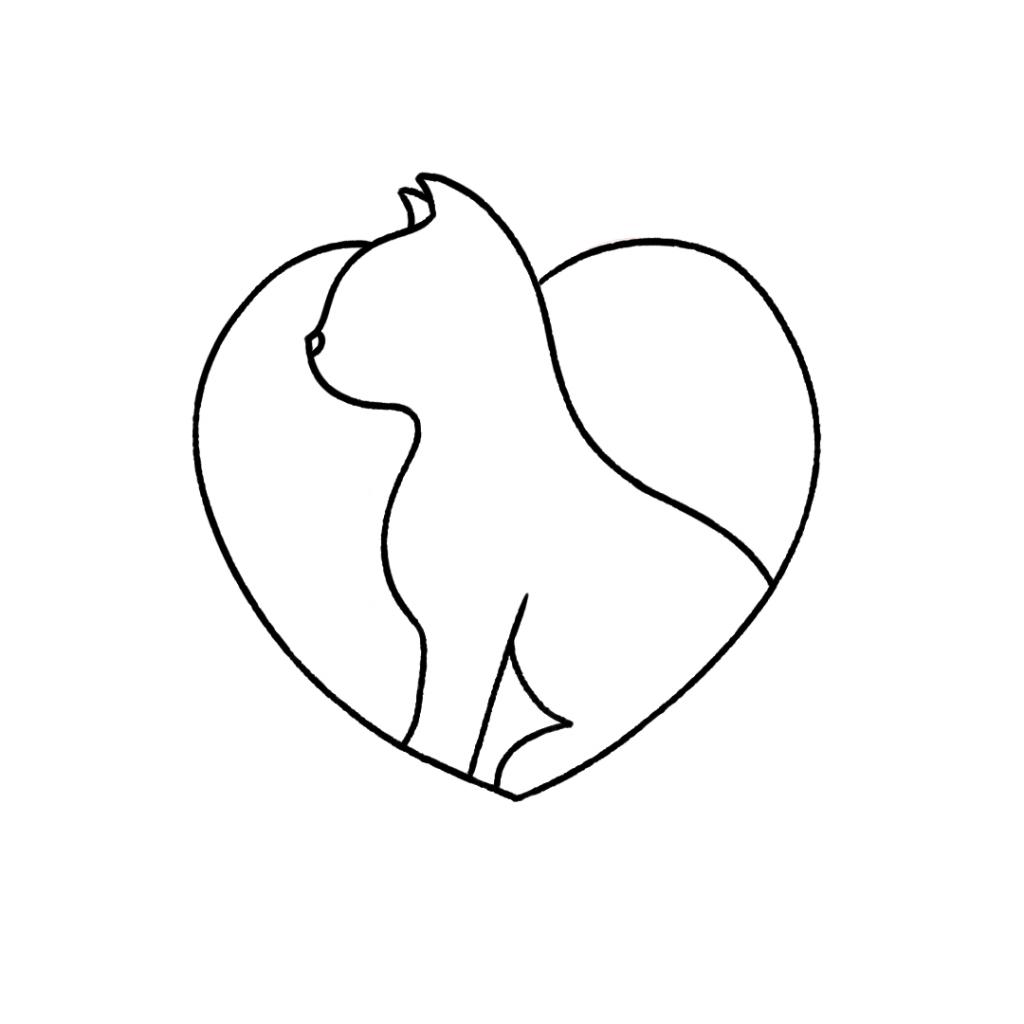 For more information on using essential oils with cats, check out this blog post.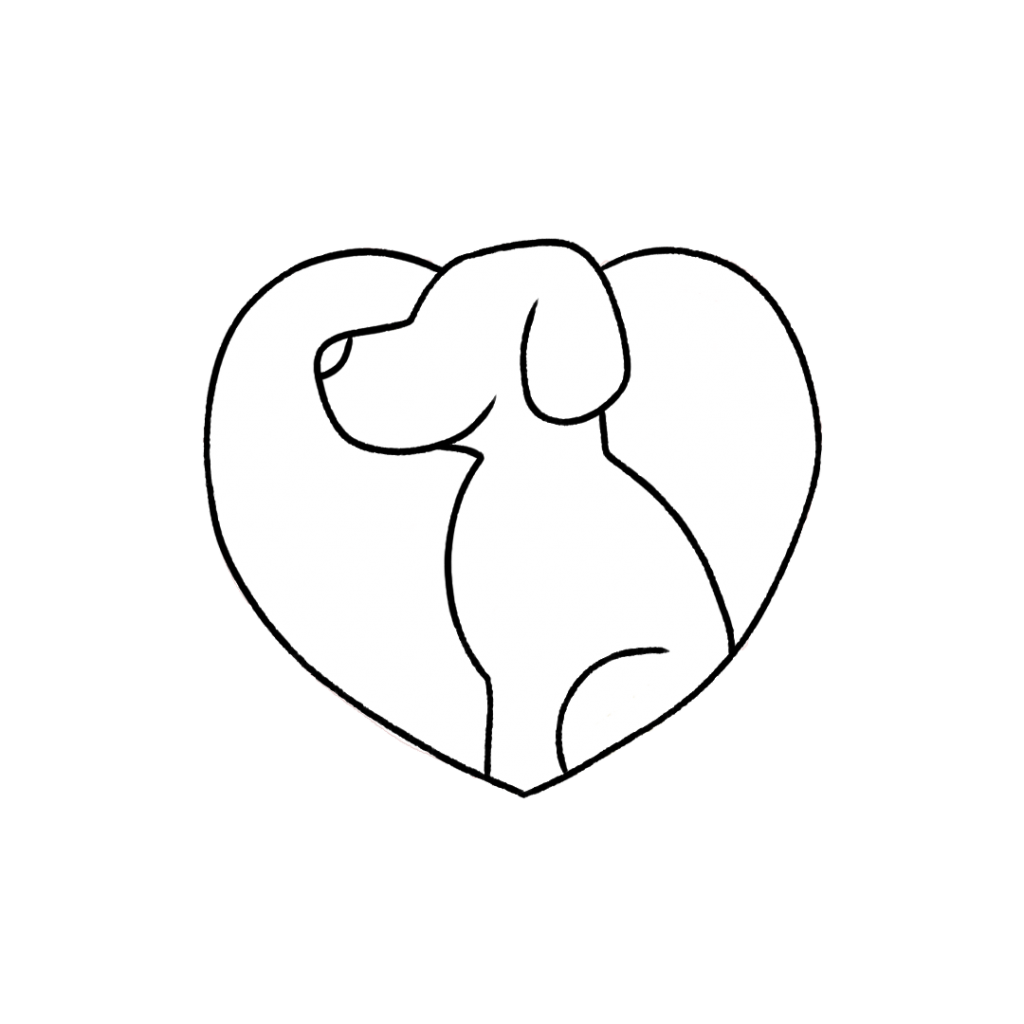 This essential oil recipe is generally safe to use around dogs. For more information on using essential oils with dogs, check out this blog post. 
We don't recommend ingesting essential oils unless under the direction of a doctor certified in aromatherapy. For more information on why we don't ingest essential oils check out this blog post.
*Please note: This post is a compilation of suggestions made by those that have extensively used essential oils and has not been verified scientifically with clinical tests nor reviewed by medical experts. It is anecdotal information and should be treated as such. For serious medical concerns, please consult your doctor. The statements given in this blog post have not been verified by the FDA
Armpit Detox Mask Recipe
DIY Underarm Detox Mask Recipe With Essential Oils
Ingredients
1 Tbsp aloe vera gel*†

8 drops Citrus Burst Essential Oil Blend

1/2 Tbsp kaolin clay

1 tsp water*
Directions
Mix aloe vera gel and essential oil together in a small bowl.
Add kaolin clay. Stir to mix. Slowly add water until it's a paste-like consistency. 
Apply to underarms to help support skin detox. You can also use this mask to help clean acne-prone and oily skin. 
Leave on until the mask starts to dry.  Rinse away.  
Detox Your Armpits Today!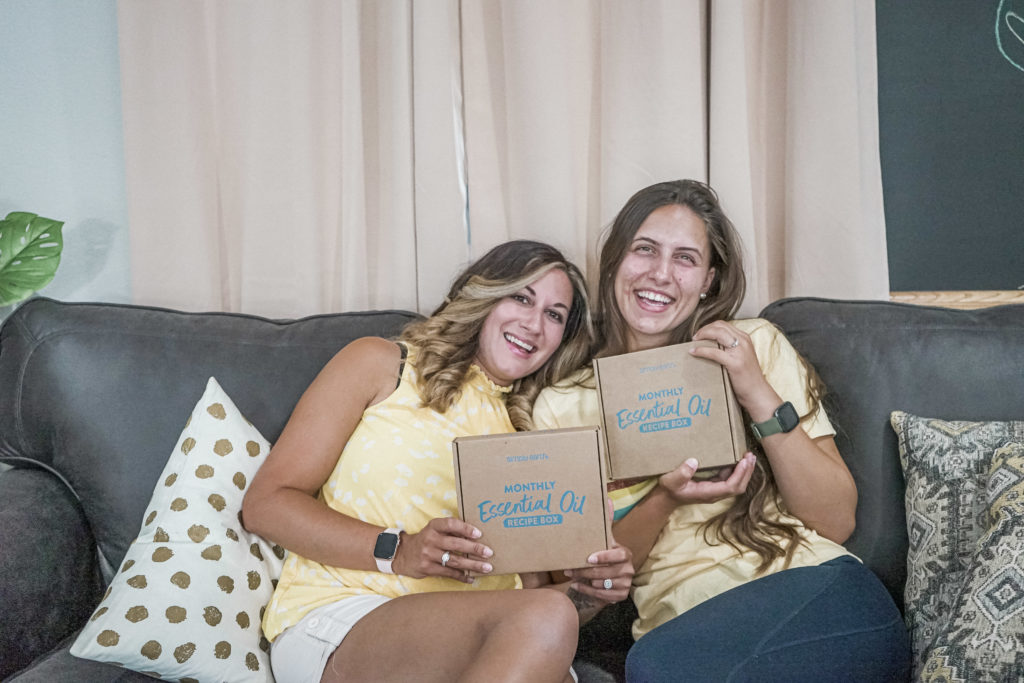 Make the switch to natural deodorant! Take good care of your armpits by using all-natural DIY products like this underarm mask. Share with us your experience with this mask, we'd love to hear about it on social media with @fromsimplyearth and in the comments below!
Are you ready to master essential oils? You get FREE access to our Hero Course if you subscribe to our Monthly Essential Oil Recipe Box. With it, you'll receive 4 pure essential oils, 6 aromatherapist-created recipes, and more—all delivered directly to your door each month for just $44.99/month. Plus, we'll give you a FREE Big Bonus Box!
Don't miss out on the all-natural fun that comes with the Recipe Box; get yours today: Subscribe now to learn how to use essential oils!
---
References:
Zohreh Hajheydari, Majid Saeedi, Katayoun Morteza-Semnani, Aida Soltani. Effect of Aloe vera topical gel combined with tretinoin in treatment of mild and moderate acne vulgaris: a randomized, double-blind, prospective trial. 2013 May