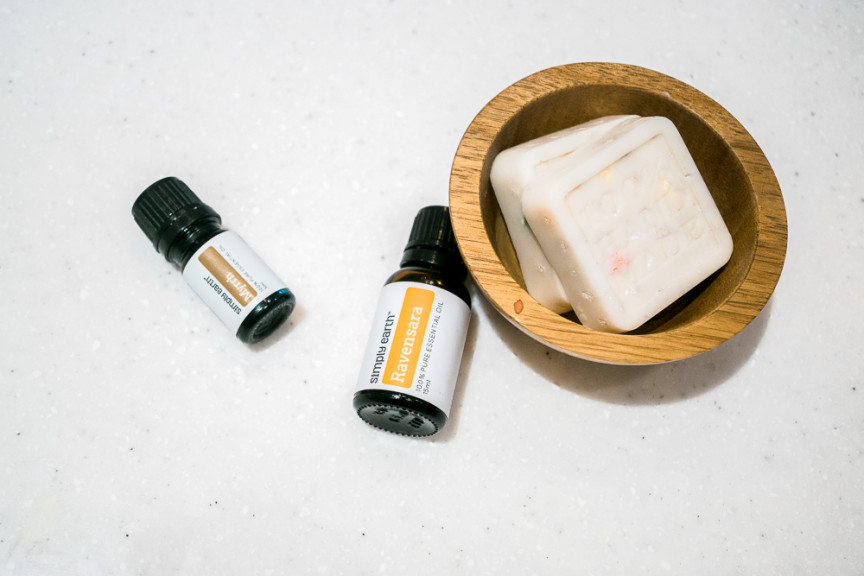 Anyone's New Year Resolutions involve exercise? While we are in the process of getting healthier, sore muscles are often a by product. To help you maintain your resolution, I came up with this Relaxing Textured Massage Bar, specially formulated to help sore and inflamed muscles recover.
Let's jump right in.
Here are the things you will need:
How to Do It:
In a double boiler (or in a jar resting in two inches of water in a pan) melt coconut oil and beeswax.

Once melted, add the essential oils.

Place 1/2 tapioca pearls in the bottom of mold. Pour oil mixture over tapioca pearls. Allow to cool. Once totally cooled, remove bar from mold. Melt remaining mixture and repeat.

Seal in plastic wrap or in a sealable container.

To use, rub the massage bar over your skin. Your body temperature will naturally melt the bar allowing the oils to nourish your skin. The tapioca pearls add natural texture to the bar helping to relax and soothe sore muscles.
Why We Love It:
It smells super good! You can use this blend all year round.

I love the feeling of the tapioca rub against my body.

This is a great present for bridal showers, birthdays or even just a random gift to your favorite person!
Curious how this works? Try this and 5 other fun recipes from the January Essential Oil Recipe Box! How do you relax? Share it with us on the comments down below!