I don't know about you, but it can be tough getting out of bed in the morning. Often during my morning showers, I am half asleep. This coffee sugar scrub recipe will transform your shower, energizing you, and making your skin look great!
What I Love About This Recipe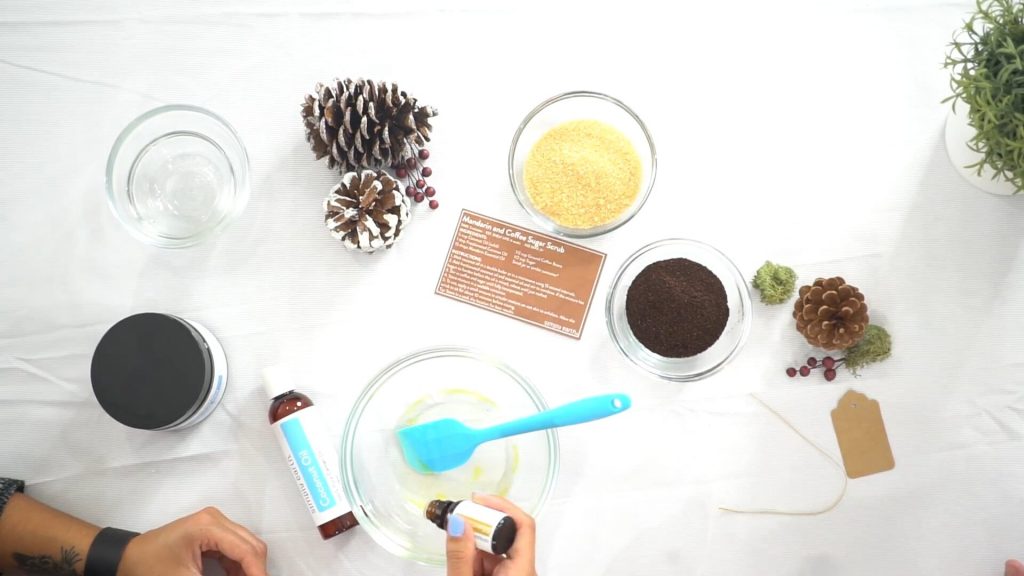 There are lots of sugar scrub benefits to enjoy. This homemade exfoliating body scrub helps slough off dead skin to reveal beautiful new skin underneath. Besides making your skin look great, you'll love the smell of this scrub. The citrus + coffee smell will wake you up and promote positive feelings to get you ready for your day.
What's in the Coffee Sugar Scrub Recipe?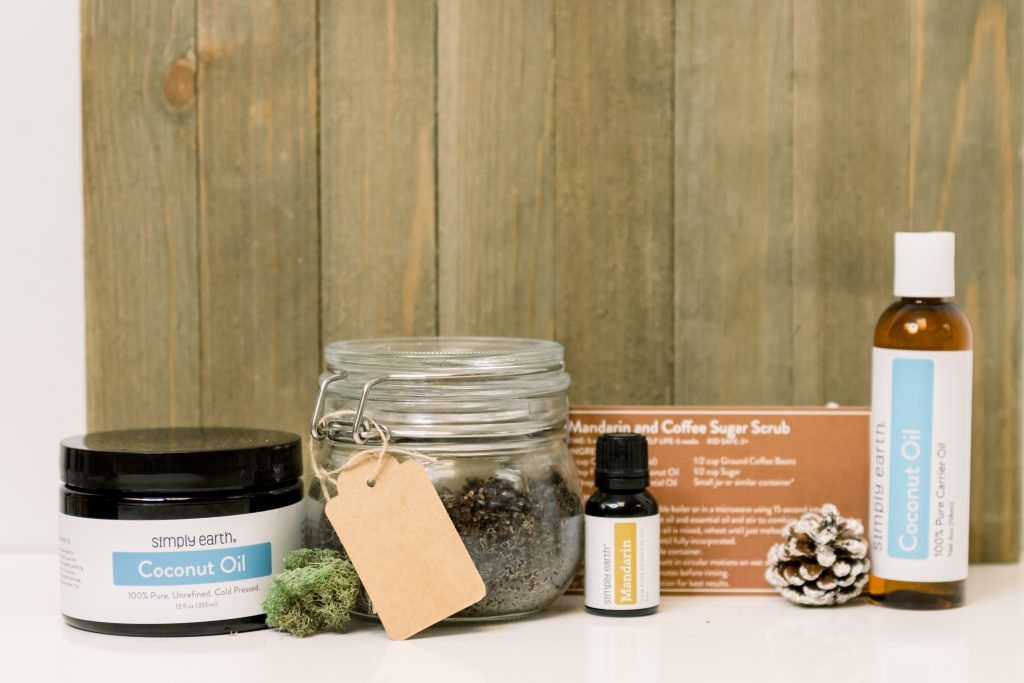 Ground Coffee
Ground Coffee is used in this recipe for its stimulating and exfoliating properties. Using this scrub in the morning will help wake you up and make your skin look great.
Sugar
We are also using sugar in the recipe to help exfoliate your skin. I used granulated sugar, but you can use any kind of sugar. But, keep in mind the smaller the grain of sugar the gentler the exfoliation on your skin.
Mandarin Essential Oil
Mandarin Essential Oil adds a citrus aroma to the scrub. It's also antibacterial and energizing.* It's also been shown to help improve the appearance of cellulite.*
Coconut Oil
Coconut Oil and Fractionated Coconut Oil are in this recipe to create a smooth consistency, nourish, and soothe your skin.
Small Sealable Container
You'll need to store this homemade bath scrub in a small sealable container. Keeping it sealed will help keep moisture out of this recipe to help it last longer. Using a spoon instead of your fingers to get the scrub out of the container will help with that as well.
Things to Remember When Using This Recipe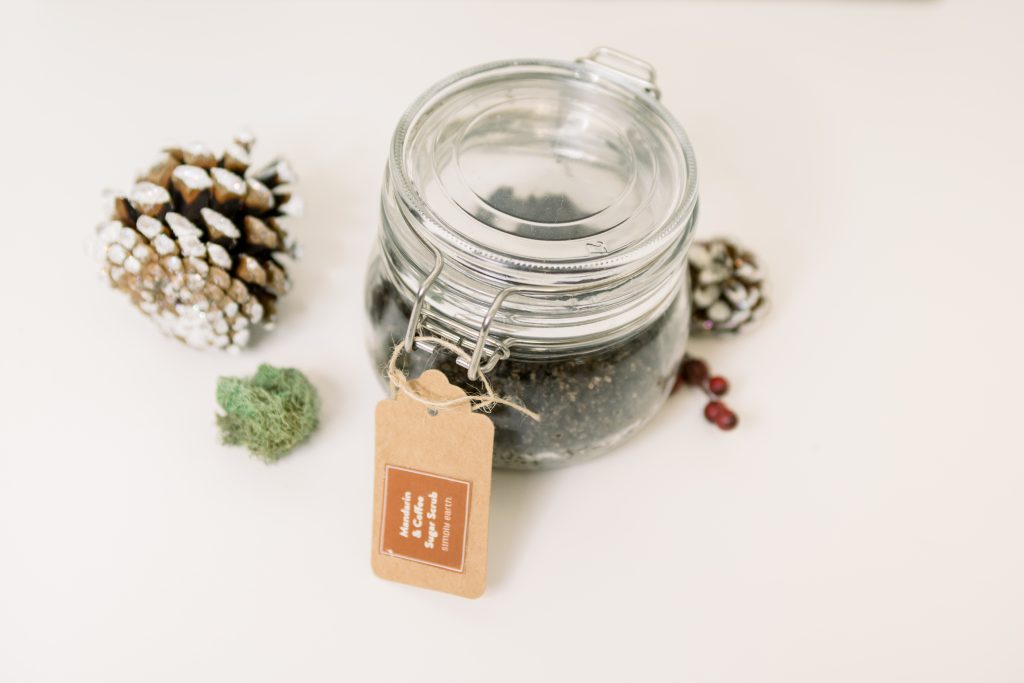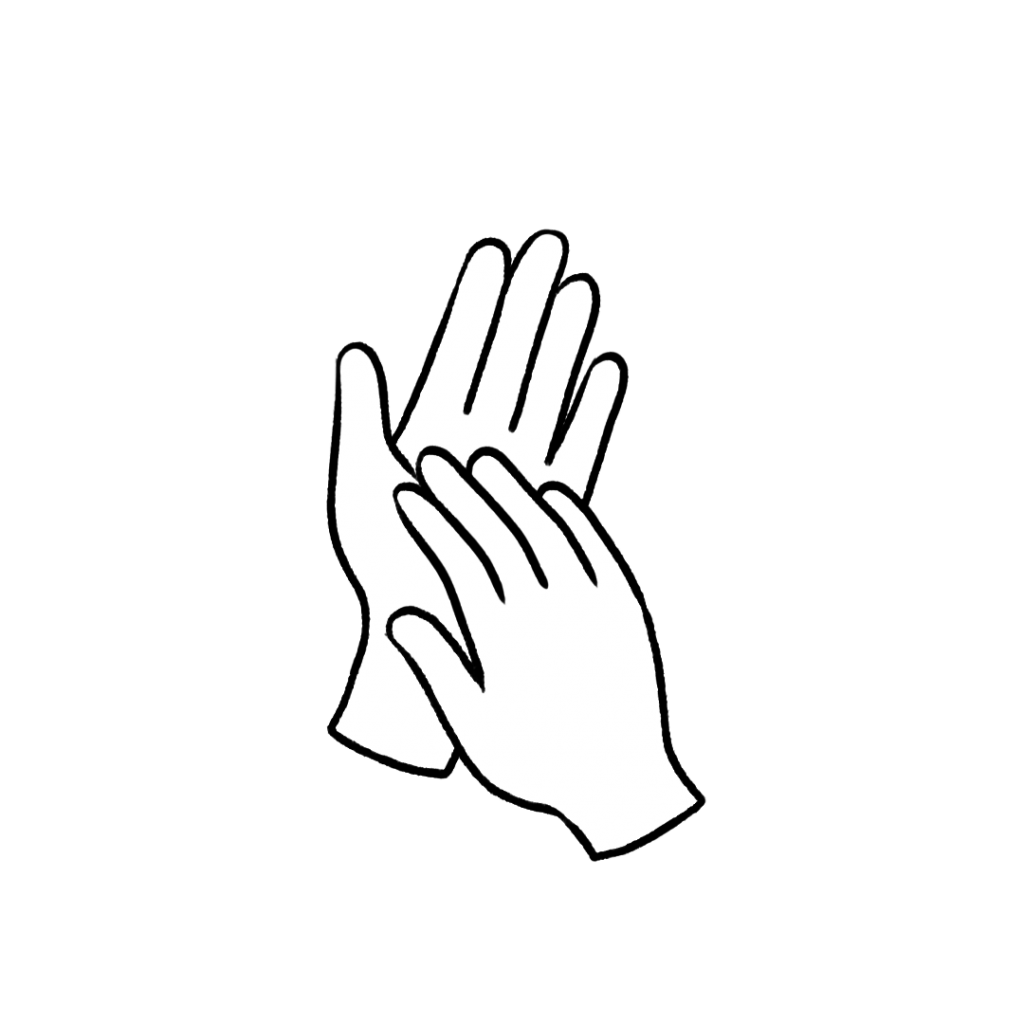 Don't skip fractionated coconut oil or coconut oil in this recipe, it dilutes the essential oil to make it safe for your skin.
Be sure to be gentle while exfoliating your skin.
Mandarin Essential Oil can make you more likely to get sunburned, so avoid spending time in direct sunlight after using this recipe.
Never ingest any essential oil, even if it's generally regarded as safe. For more information on why we don't ingest essential oils, check out this blog post.
*These statements have not been evaluated by the Food and Drug Administration. This product is not intended to diagnose, treat, cure, or prevent any disease.
Mandarin & Coffee Sugar Scrub Recipe
Coffee Sugar Scrub Recipe with Mandarin Essential Oil
Time: 5 minutes
Kid Safe: 2+
Est. Shelf Life: 6 Weeks
Directions
Melt coconut oil in a double boiler or microwave using 15-second intervals.
Add fractionated coconut oil.
Then add 15 drops of Mandarin Essential Oil and stir. If the mixture has begun to harden before the oil is mixed, reheat until just melted.
Stir in coffee and sugar until fully incorporated.
Store mixture in a sealable container.
To use, apply a small amount in circular motions on wet skin to exfoliate.
Notes
Tip: for longer shelf life, make sure no moisture comes in contact with the sugar scrub.  
Wake Up And Look Beautiful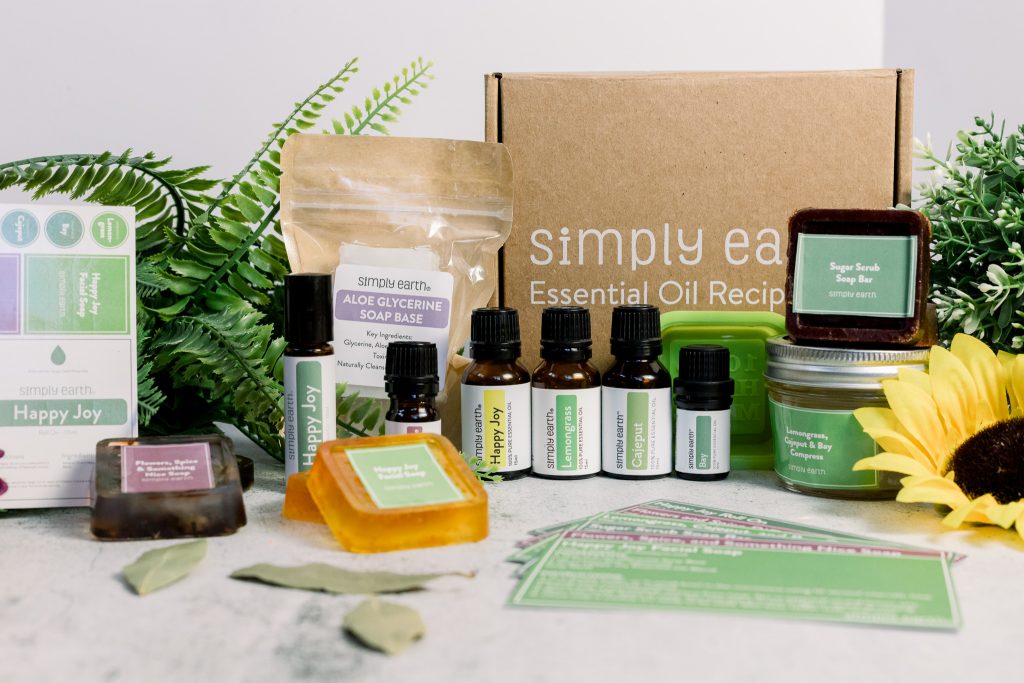 Use this Coffee Sugar Scrub recipe to help you wake up and help your skin look beautiful. When you share your amazing results of this recipe on social media, be sure to tag us with @fromsimplyearth!
Subscribe today to our Essential Oil Recipe Box. Each month, you can receive four full-size 100% pure essential oils, six natural recipes, plus the ingredients you need to make them in our Recipe Box.
With the box, you'll learn new ways to use essential oils, make more essential oil roll-on recipes, and have the peace of mind that you are making your home toxin-free. This month of April, we focus on Home Detox. This box is worth over $150 if priced from the Big Essential Oil Companies. You get all those goodies from Simply Earth for only $39. Go get it!