What are the words you want to describe your holiday party? Fun, joyful, exciting, relaxed, calm?
This Christmas Diffuser Blend is a non-toxic way to bring the holiday spirit into your home. It's sweet-smelling with a touch of mint. It reminds me of sneaking frosting and gumdrops off of gingerbread houses. Bonus: it's also one of my favorite chest congestion home remedies!
It's kid-safe, uplifting, and energizing to help turn around any grinch or to help create jolly holiday memories.
What I Love About This Recipe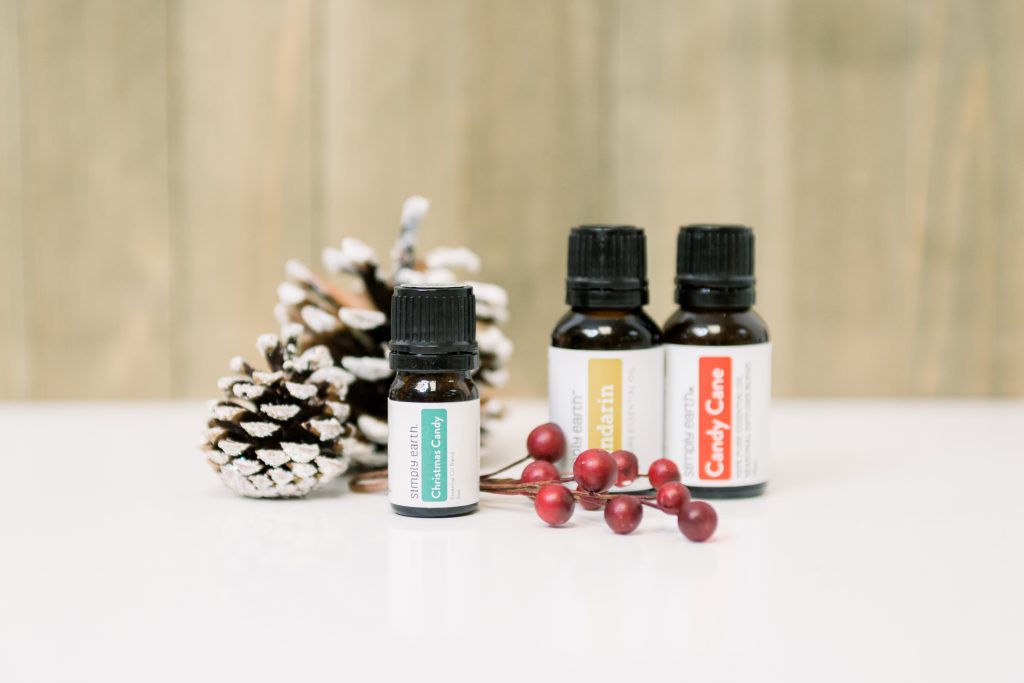 This recipe will help you get ready for the holiday spirit. Diffuse it before guests come to make the room smell great, energize you, and help get rid of your cold. When chest congestion medicine just isn't enough, this blend can help. It is both immunity boosting and great for chest congestion relief.*
What's in the Christmas Candy Diffuser Blend Recipe?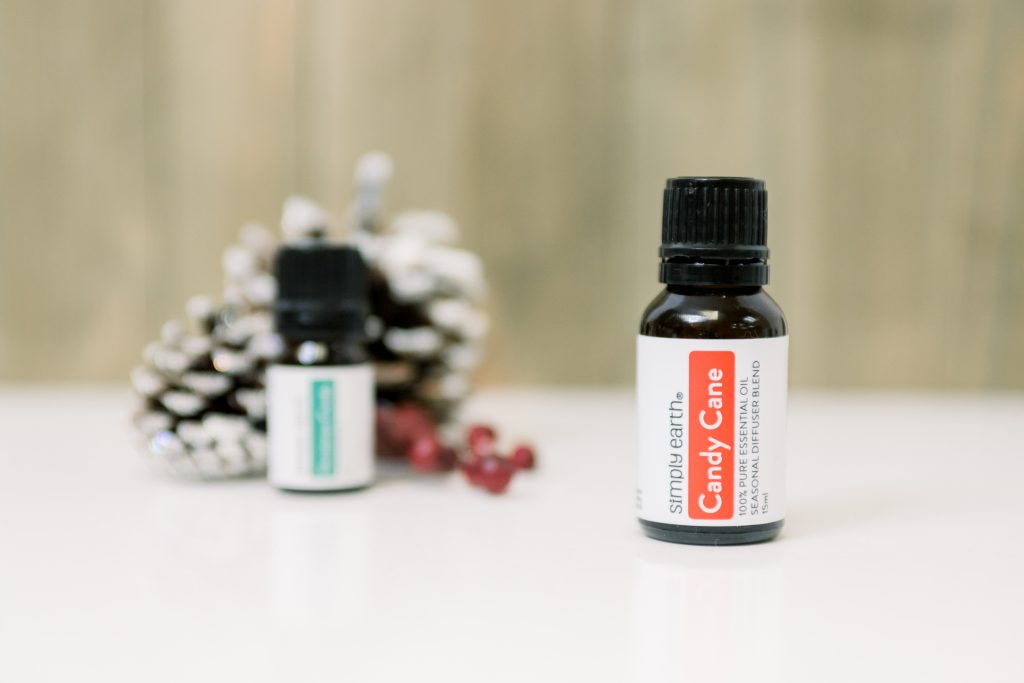 Candy Cane Essential Oil Blend
Candy Cane Essential Oil Blend is made up of Spearmint, Frankincense, Orange, and Lemon Essential Oils. It smells just like candy canes! It's energizing and uplifting. It can help boost creativity and fight fatigue.*
Mandarin Essential Oil
Mandarin Essential Oil is energizing and uplifting. It can add cheer to any holiday party. Its citrus aroma adds a stronger note of sweetness to the Candy Cane Essential Oil Blend.
Diffuser
You'll also need a diffuser for this recipe. I recommend using one of our Simply Earth Diffusers. We have an 80 ml diffuser and 200 ml diffuser. It's best practice to always diffuse in an open room so that the aroma doesn't become too strong.
Things to Remember When Using This Recipe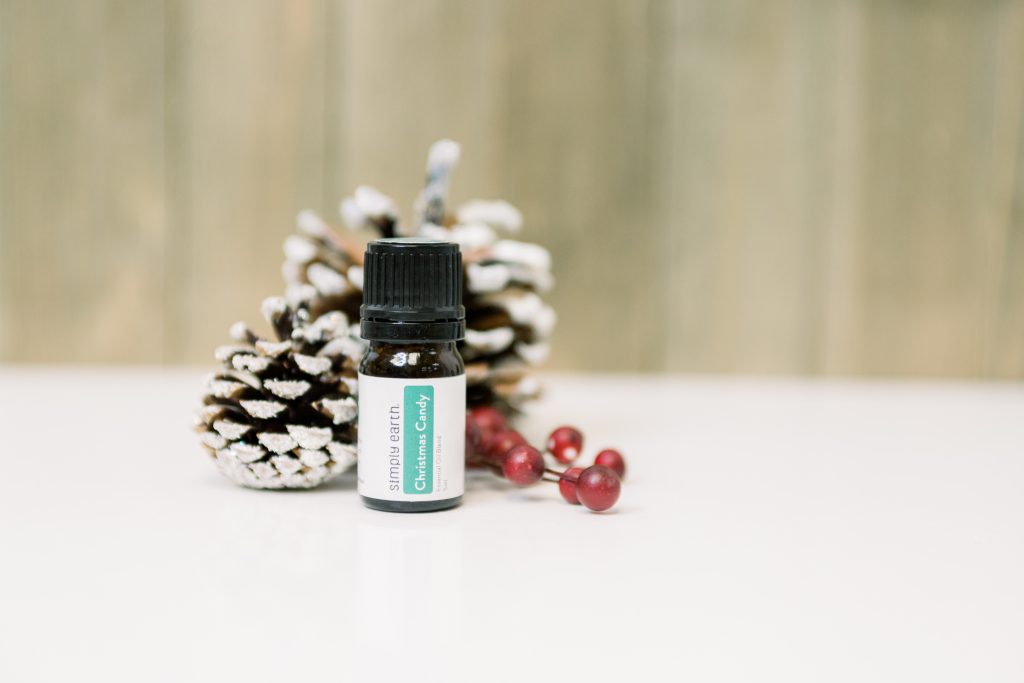 Never ingest any essential oil, even if it's generally regarded as safe. For more information on why we don't ingest essential oils, check out this blog post.
*"These statements have not been evaluated by the Food and Drug Administration. This product is not intended to diagnose, treat, cure, or prevent any disease."
Christmas Candy Diffuser Blend
How Do You Bring in the Holiday Spirit?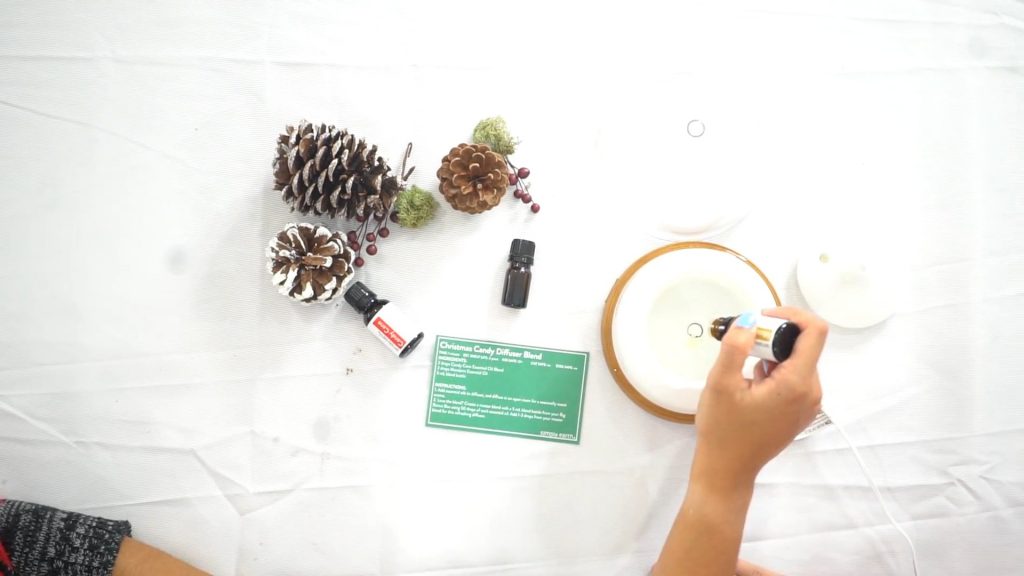 We love that this chest congestion relief blend smells like Christmas Candy! What are your tips for making sure your Christmas party is a blast? Share your wisdom with us in the comments below or on social media @fromsimplyearth!
Subscribe today to our Essential Oil Recipe Box. Each month, you can receive four full-size 100% pure essential oils, six natural recipes, plus the ingredients you need to make them in our Recipe Box.
With the box, you'll learn new ways to use essential oils, make more essential oil roll-on recipes, and have the peace of mind that you are making your home toxin-free. This month of April, we focus on Home Detox. This box is worth over $150 if priced from the Big Essential Oil Companies. You get all those goodies from Simply Earth for only $44.99. Go get it!