Looking for great Christmas gifts without breaking the bank? One of my favorite DIY gifts is lip balm.
I mean, who doesn't love lip balm? This recipe is super easy to make, inexpensive, and you can have the peace of mind that it is toxin-free.
Today we'll be sharing a fun take on DIY lip balm using Simply Earth's Candy Cane Essential Oil Blend. We've updated this blend to be kid-safe – that means you can use it for anyone on your list! They will love the candy and minty aroma of this lip balm.
What I Love About This Recipe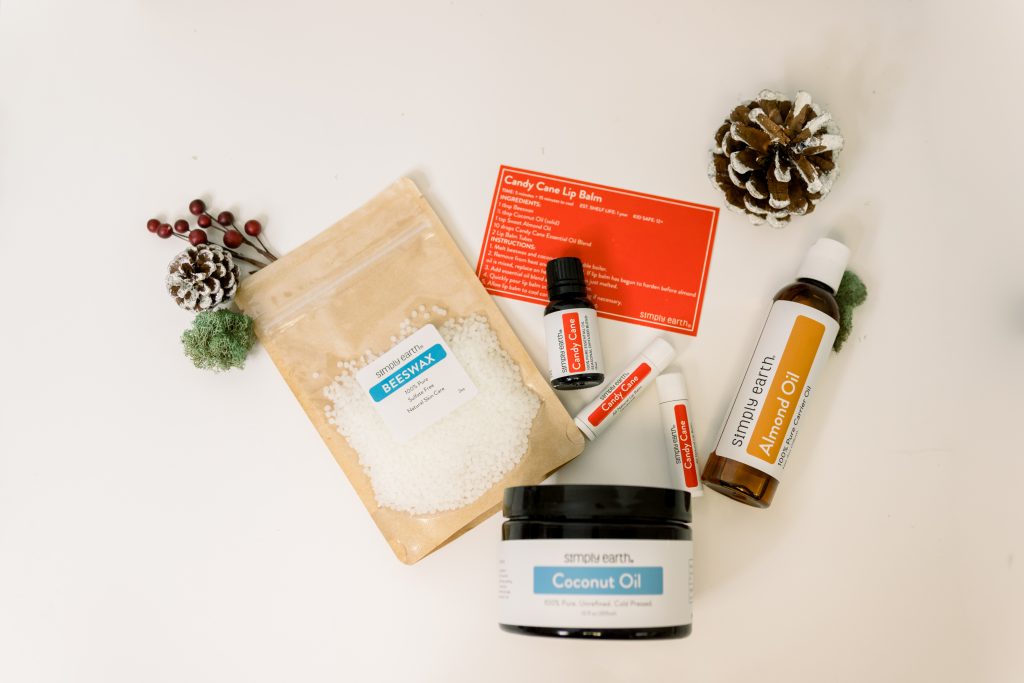 Our Candy Cane Essential Oil blend is so fun! It smells just like a candy canes, and if you ask me, candy canes are the best Christmas treat! This lip balm recipe is energizing and nourishing. Your lips (or whoever you're gifting this to) will thank you.
What's in the Candy Cane Lip Balm Recipe?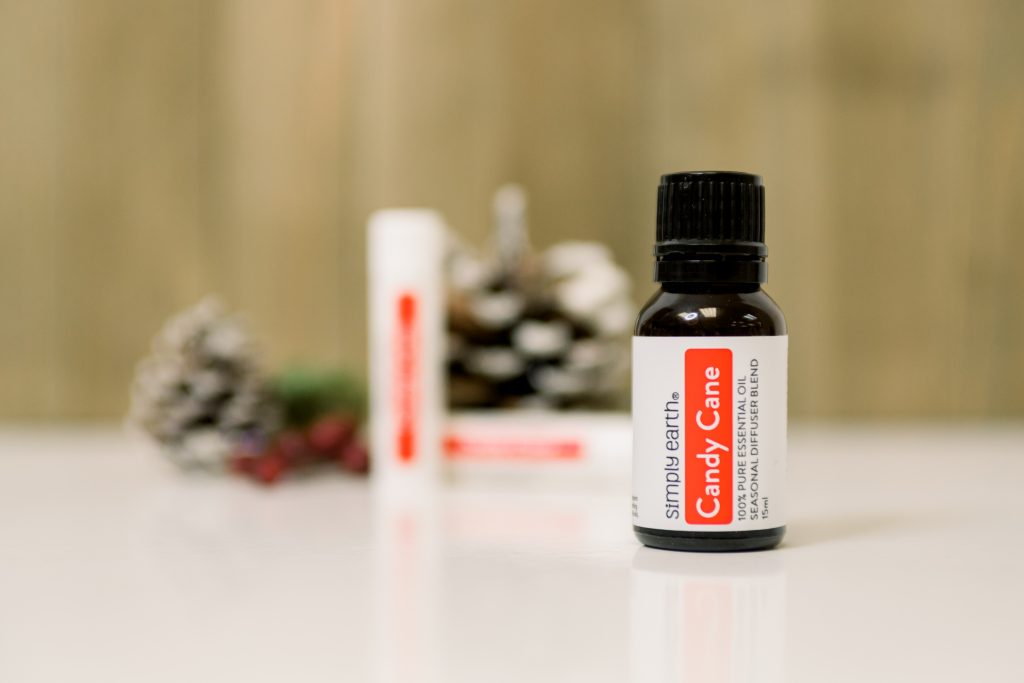 The staring ingredient of this recipe is Candy Cane Essential Oil blend. It gives the lip balm its fun scent and is antibacterial and energizing.* It's made up of Spearmint, Frankincense, Orange, and Lemon Essential Oils.
The other ingredients in this recipe work together to nourish your skin and safely apply the essential oil blend to your lips.

Things to Remember When Using This Recipe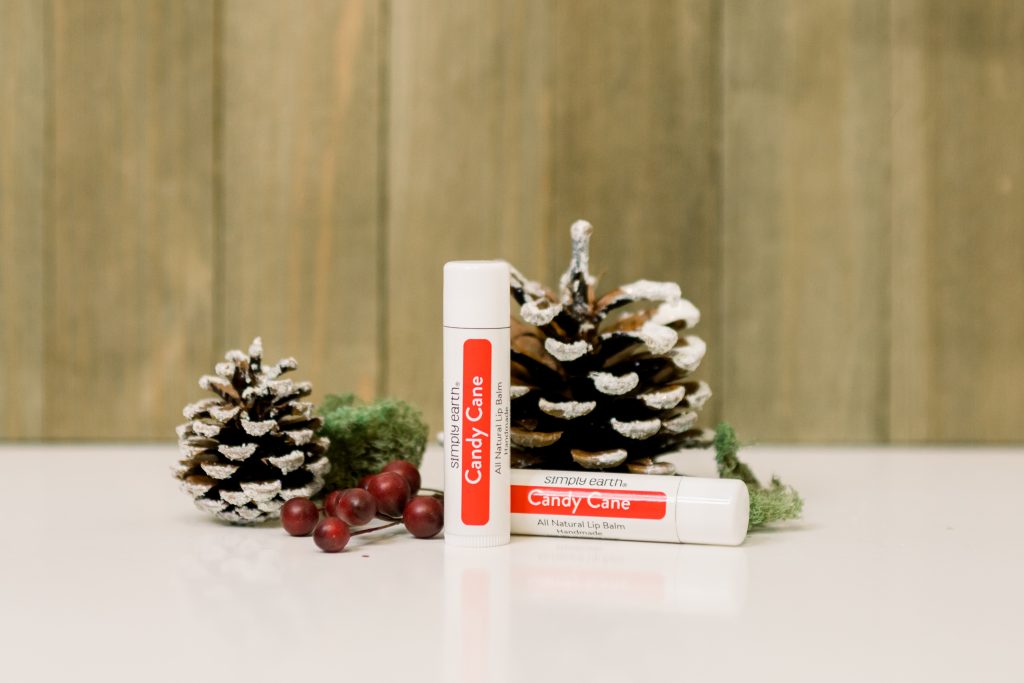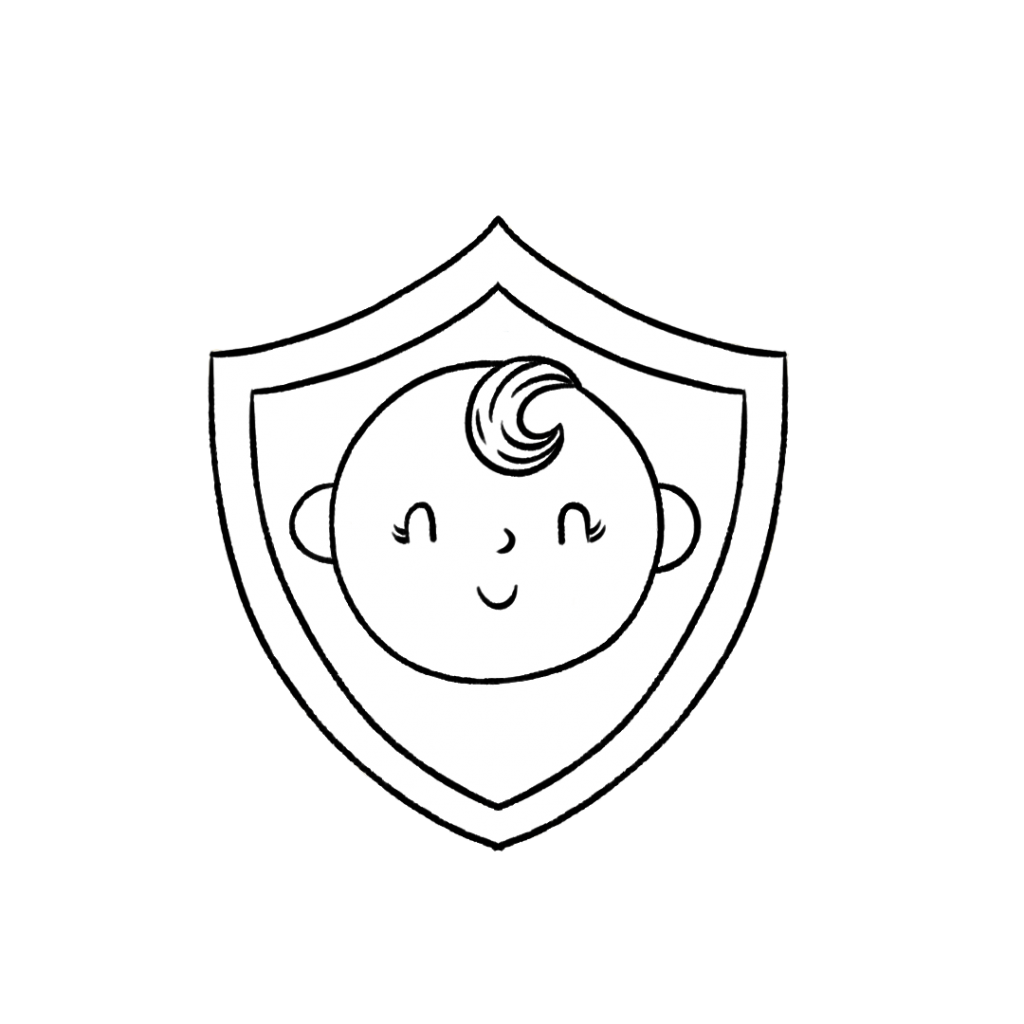 This recipe is safe to use with children 2+.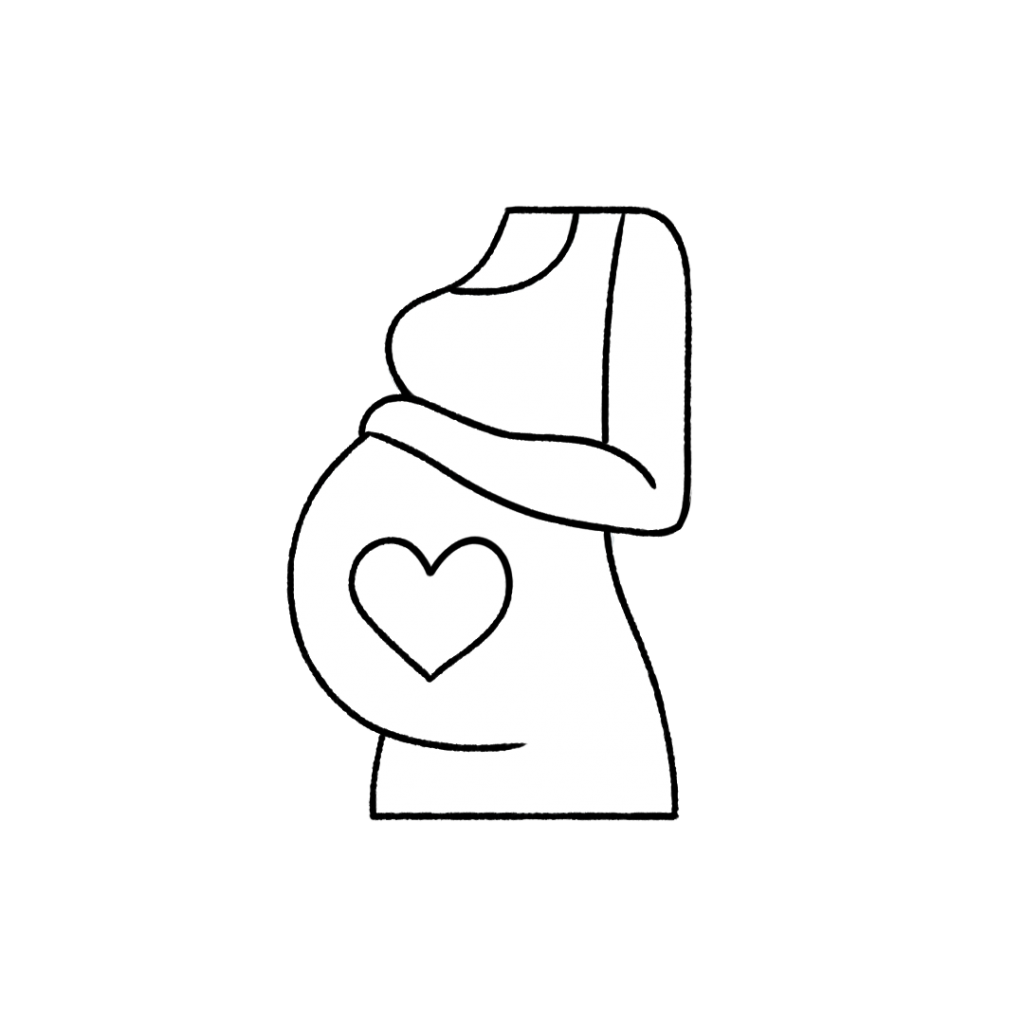 Avoid using this recipe if you are pregnant or breastfeeding due to the essential oil blend in this recipe.
Never ingest any essential oil, even if it's generally regarded as safe. For more information on why we don't ingest essential oils, check out this blog post.
These statements have not been evaluated by the Food and Drug Administration. This product is not intended to diagnose, treat, cure, or prevent any disease.
Candy Cane Lip Balm Recipe
DIY Candy Cane Lip Balm
Time: 5 minutes + 15 minutes to cool
Kid Safe: 2+
Est. Shelf LIfe: 1 year
Ingredients
1 Tbsp Beeswax

½ Tbsp Coconut Oil (solid)

1 Tsp Sweet Almond Oil

10 drops Candy Cane Essential Oil Blend

2 Lip Balm Tubes
Directions
Melt beeswax and coconut oil in a double boiler.
Remove from heat, and add almond oil. If lip balm has begun to harden before almond oil is mixed, replace on heat until mixture is just melted.
Add essential oil blend, and stir to combine. 
Quickly pour lip balm into tubes, remelting if necessary.
Allow lip balm to cool completely before using. 
TIP
You may end up with extra lip balm. Pour the excess into a tin which can be remelted for future use. 
Note: Depending on the beeswax you are using, you may need to adjust the amount you are using. For Simply Earth beeswax (new batch received from December 2019 onwards) you'll find that 1 tsp is enough to get a creamy perfect lip balm. With another beeswax, you may need up to 1 tbsp of beeswax.
What Are Your Favorite DIY Gifts?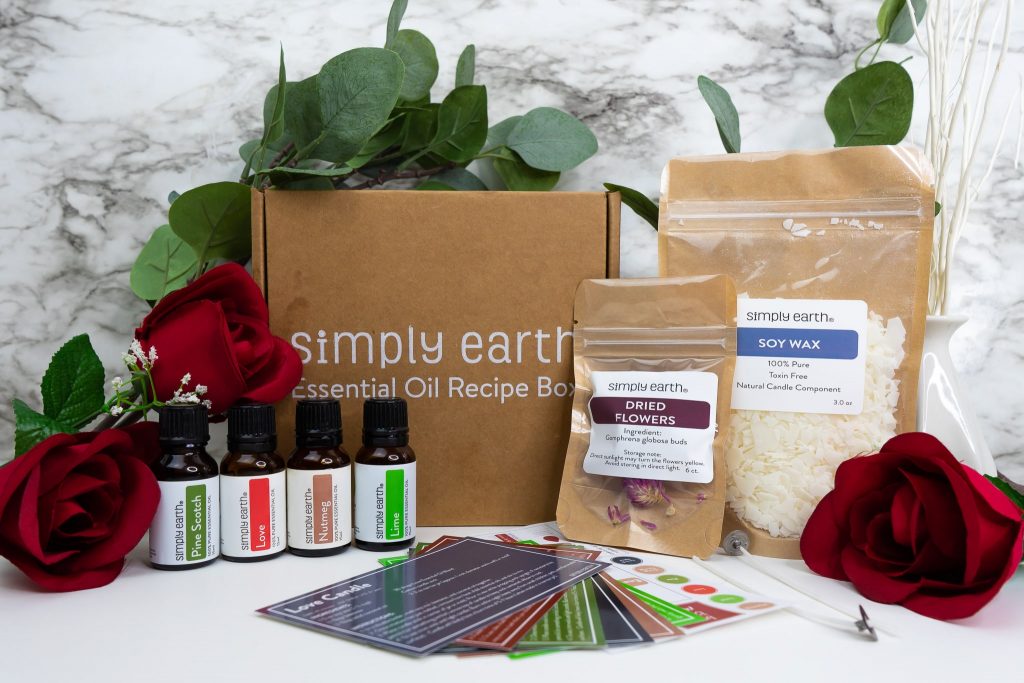 Give us your ideas for more toxin-free gifts in the comments below! When you make this recipe be sure to comment below or tag us with @fromsimplyearth on social media.
Subscribe today to our Essential Oil Recipe Box. Each month, you can receive four full-size 100% pure essential oils, six natural recipes, plus the ingredients you need to make them in our Recipe Box.
With the box, you'll learn new ways to use essential oils, make more essential oil roll-on recipes, and have the peace of mind that you are making your home toxin-free. This month of April, we focus on Home Detox. This box is worth over $150 if priced from the Big Essential Oil Companies. You get all those goodies from Simply Earth for only $44.99. Go get it!