Introducing the Blossom Reed Oil Diffuser Recipe – the most adorable and unique way to enjoy the benefits of essential oils in your space! With this recipe, you'll have a stylish and functional diffuser that will fill your home with a delightful aroma.
It's time to ditch the old and make space for this cute and charming bouquet reed oil diffuser in your home!
What is a Reed Diffuser?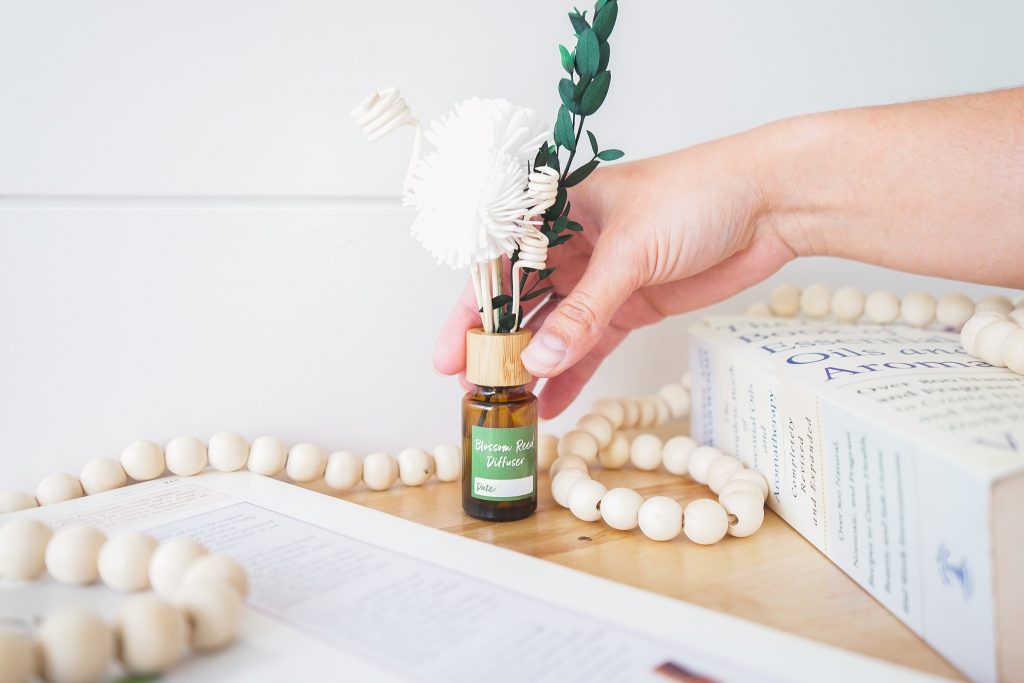 Have you ever walked into a room and immediately noticed a beautifully subtle scent? Chances are, it could be coming from a reed diffuser. A reed diffuser is a simple yet effective way to fragrance a room without the use of electricity or flame. It consists of a small glass jar filled with scented oil and a set of porous reed sticks. As the oil slowly travels up the reeds, it evaporates and releases the scent into the air. Reed diffusers are a popular option for those who want a constant scent in their homes or workplaces.
Here's all you need to know about passive diffusers. Check it out!
Reed Oil Diffuser Benefits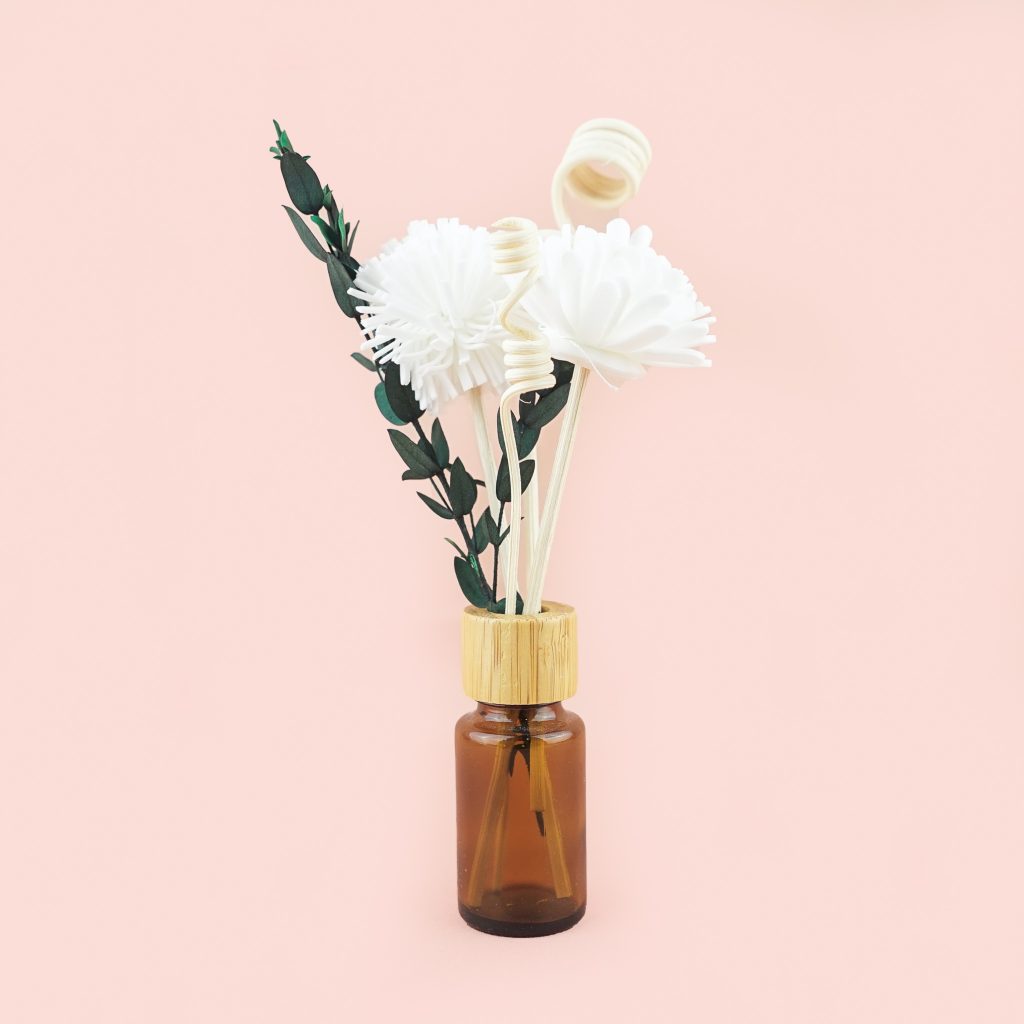 No Open Flame
Reed diffusers are a great alternative to candles as they do not require an open flame. This makes them much safer to use around children and pets!
Long-lasting
Reed diffusers can last for several weeks or even months, depending on the size. This makes them a great option for people who want to enjoy a long-lasting fragrance in their homes.
Can Be Used in Any Room
Reed diffusers can be used in anywhere! This makes them perfect for small rooms like bathrooms and offices.
Easy to Use
Reed diffusers are very easy to use. All you need to do is add the desired amount of essential oil to the container and then insert the reeds. The reeds will absorb the oil and diffuse the fragrance into the air.
Affordable
Reed diffusers are very affordable, especially when compared to other methods of fragrance delivery, such as candles or electric diffusers.
What's in This Reed Diffuser Blend Recipe?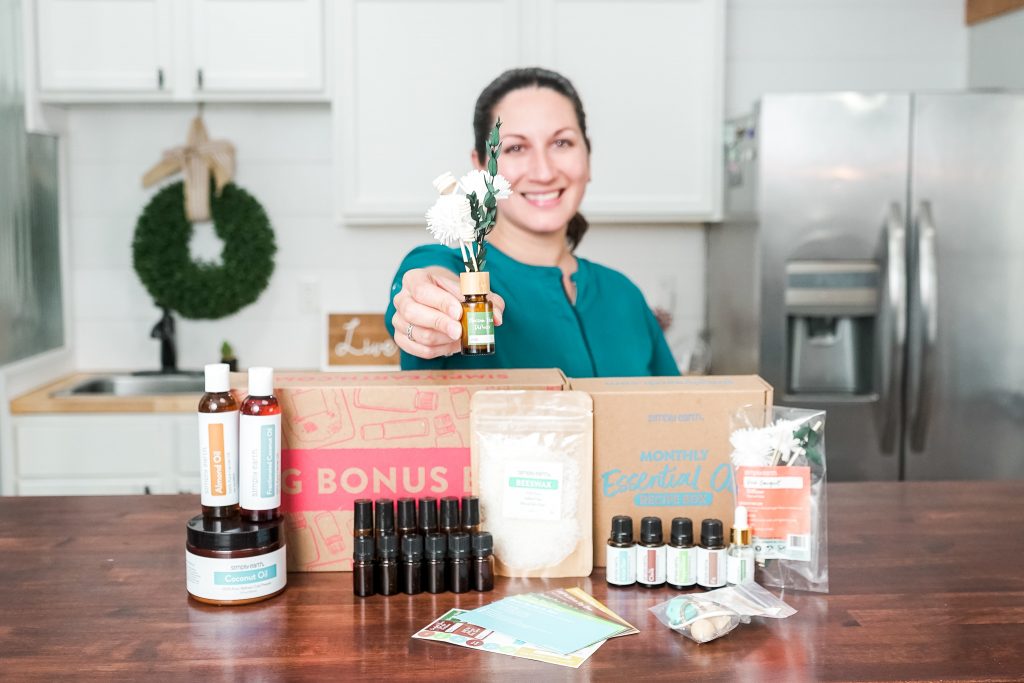 Clove Essential Oil
If you're looking to fill your home with a warm and inviting scent, consider incorporating Clove Essential Oil into your Blossom Bouquet Reed Diffuser recipe. This naturally warming and spicy scent is perfect for the fall and winter months or anytime you want to create a cozy atmosphere.
Peppermint Essential Oil
If you want to take any DIY recipe to the next level, add Peppermint Essential Oil. Not only does this oil have a refreshing and uplifting aroma, but it also supports respiratory health. Inhaling the scent of peppermint can help ease breathing. On top of that, it's known to energize and invigorate, making it a great addition to any room that needs a little pick-me-up.
Anise Star Essenital Oil
The delightful fragrance of this recipe is made with the powerful ingredient of Anise Star Essential Oil. This oil provides a warm, spicy scent that will invigorate your senses and create a relaxing environment, perfect for unwinding after a long day.
Natural Solubilizer
This diffuser incorporates a natural solubilizer, which helps mix essential oils and water together for a smooth and even aroma. This ingredient, which is plant-based and earth-friendly, is a great alternative to synthetic solubilizers.
Reed Diffuser Bouquet
This super cute reed diffuser bouquet consists of reed sticks and two flower reeds, two curly reeds, and one greenery sprig to add a touch of color.
Distilled Water
Make sure to have distilled water on hand if you will be using these diffuser reeds! Distilled water has been purified, making it ideal for use in cosmetic and fragrance creations like this diffuser recipe. Plus, distilled water is also gentle on the diffuser's reeds, ensuring that they remain intact and continue to work effectively for a prolonged period.
Small Jar With Narrow Neck
By carefully selecting the right jar (the one with a narrow neck), you can help ensure that the aroma won't disperse too quickly, so you can enjoy the refreshing scent of blooming flowers for weeks on end.
Geogard ECT Preservative
To keep the fragrance of this DIY creation smelling its best for as long as possible, you'll want to use Geogard ECT Preservative. Not only does this ingredient help to prevent the growth of bacteria, but it also helps to prolong the freshness of your reed diffuser!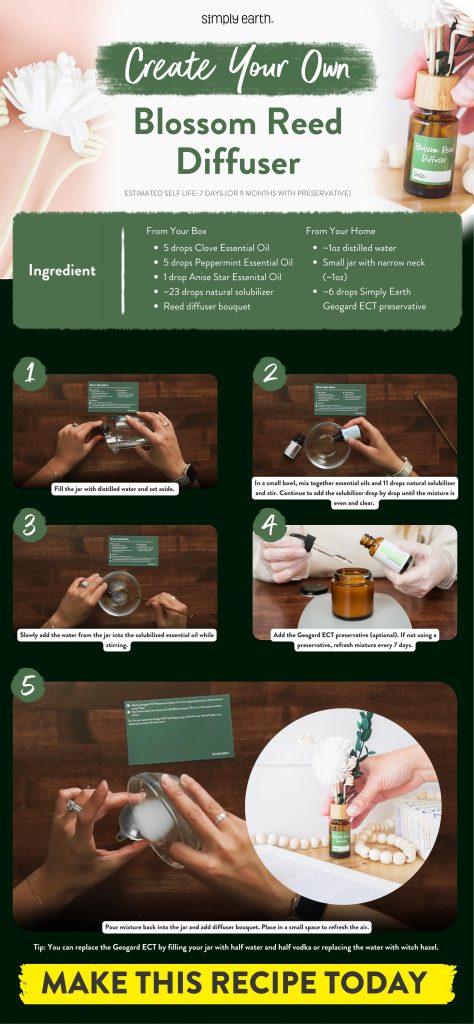 Things to Remember When Using This Recipe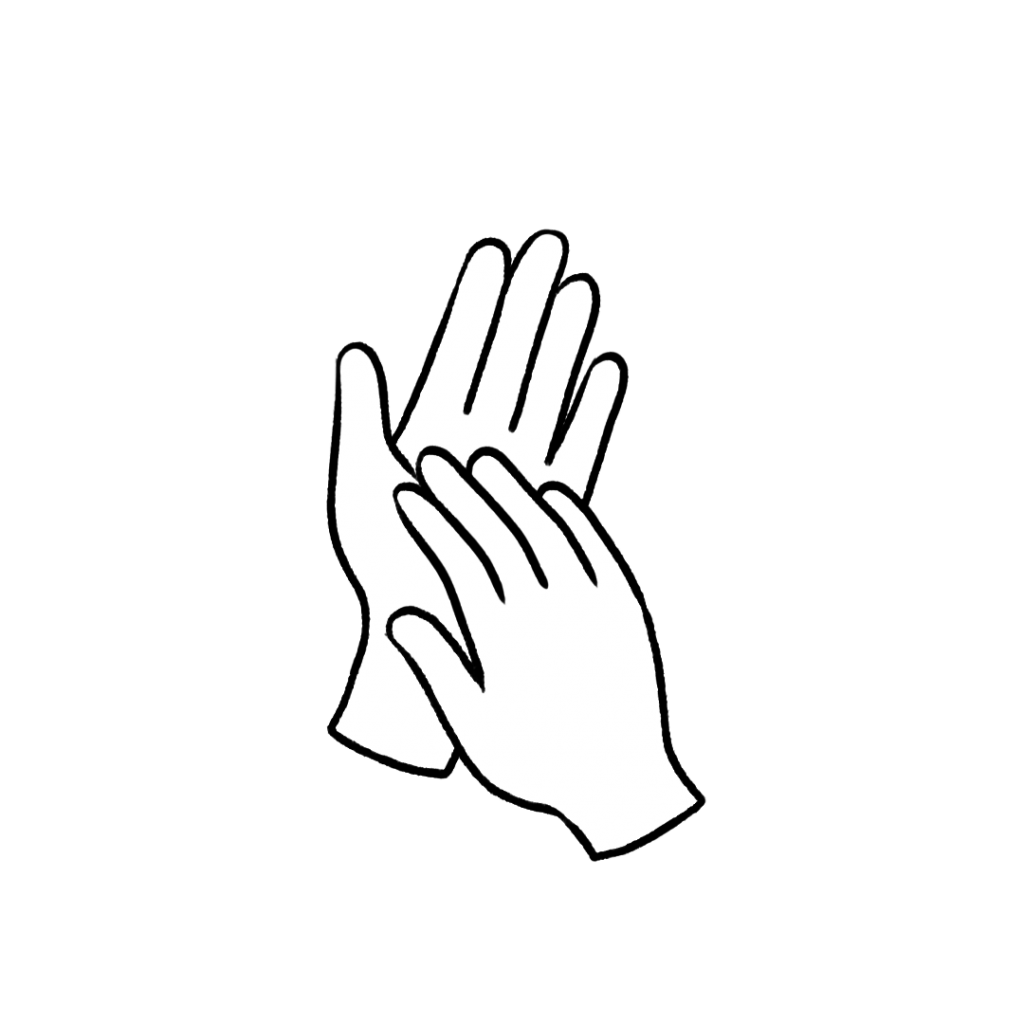 Always dilute an essential oil when using it on the skin. This essential oil recipe is unlikely to cause skin irritation when diluted properly. If the oil has been oxidized (left with the cap off for long periods of time) it is more likely to cause skin irritation. Check out this dilution chart for diluting this essential oil properly.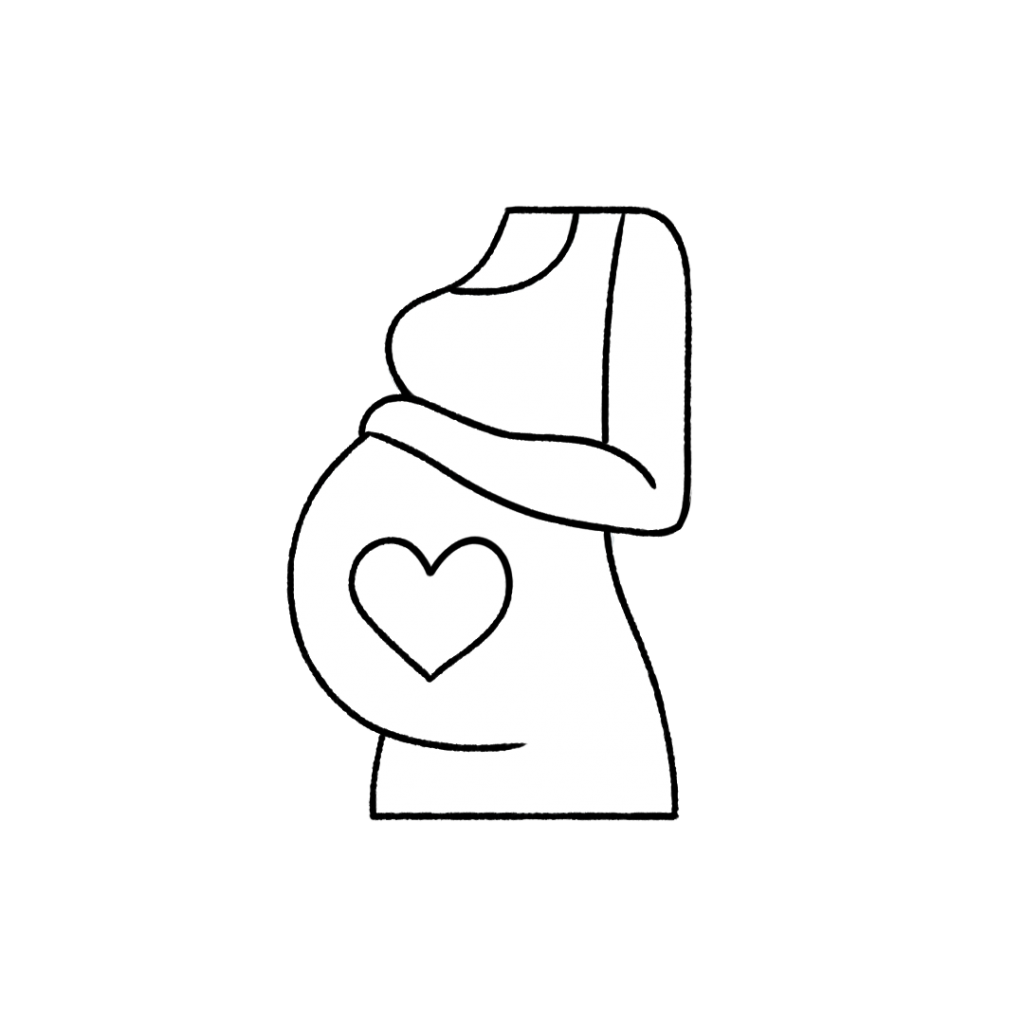 This recipe is not generally safe to use if you are pregnant. Consult your doctor prior to use.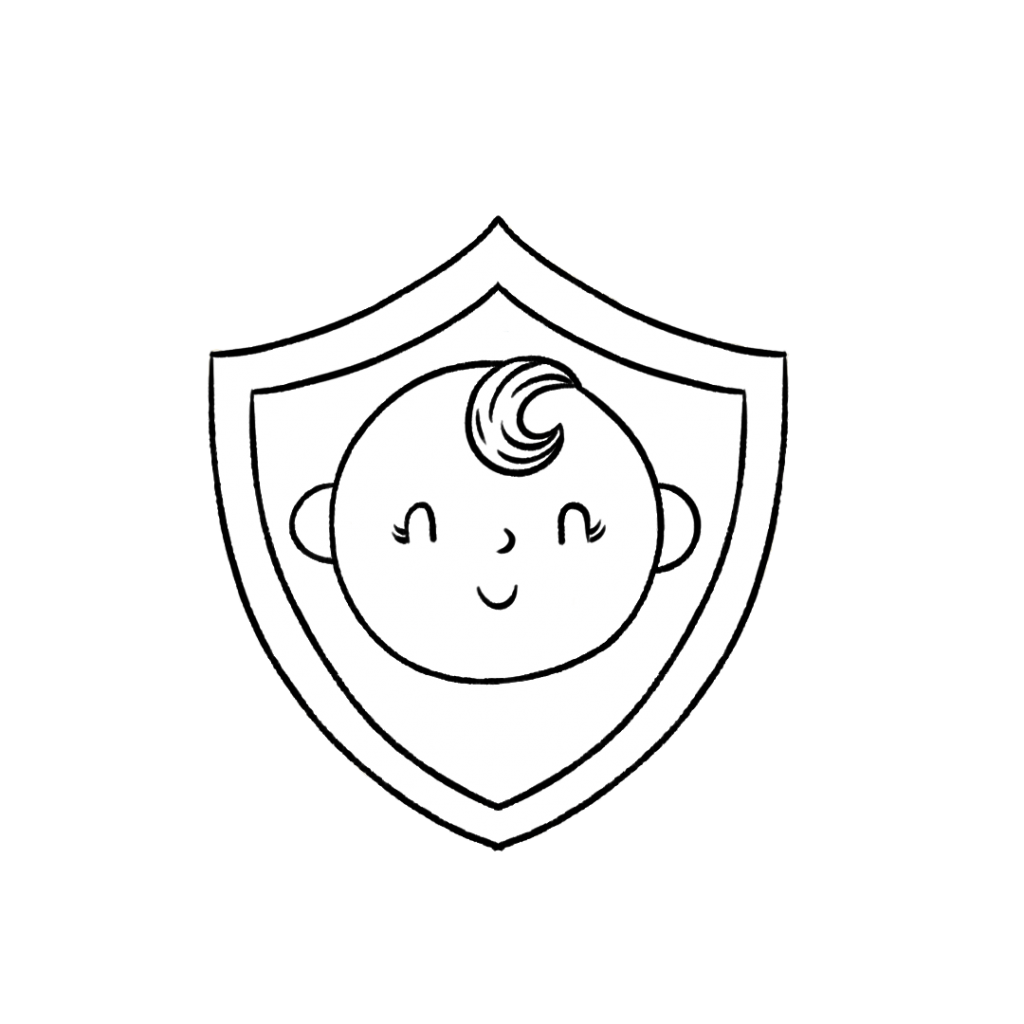 This essential oil recipe is safe to use with kids aged 10+.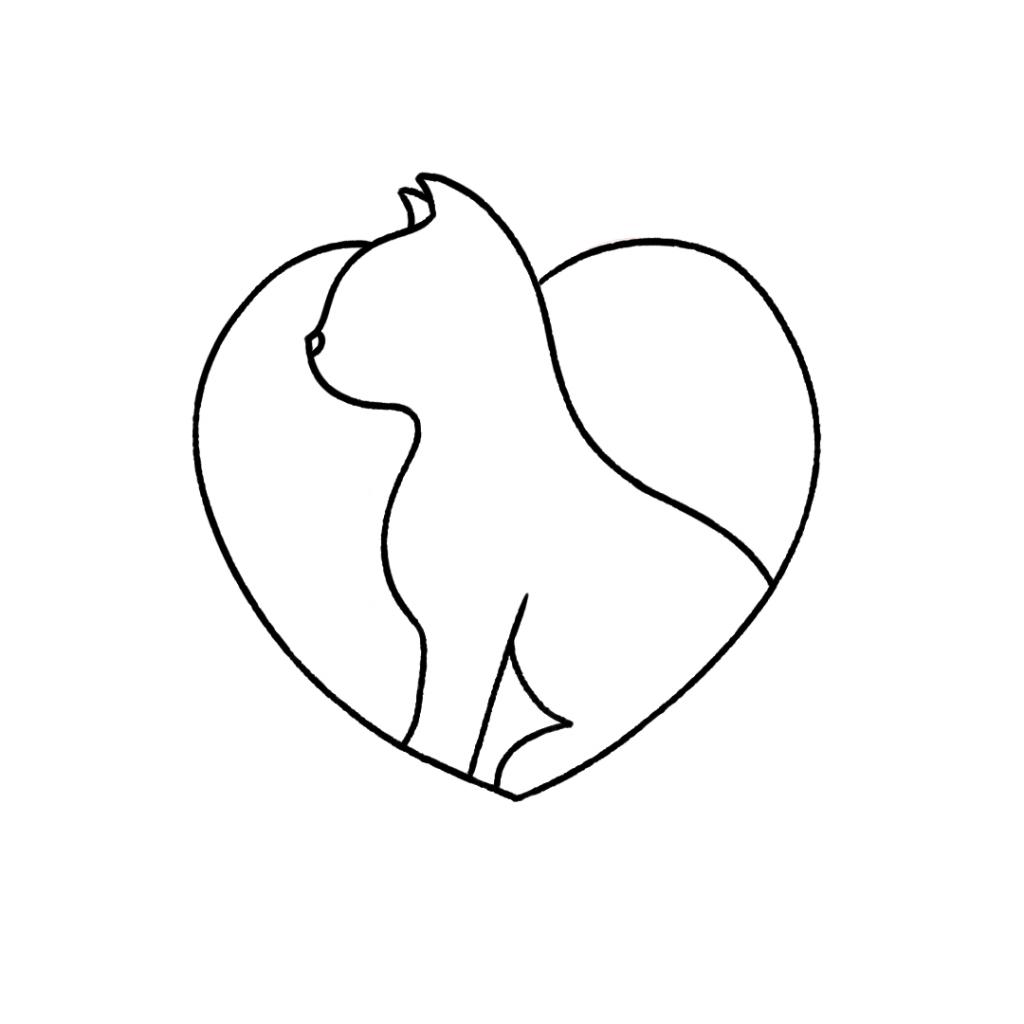 For more information on using essential oils with cats, check out this blog post.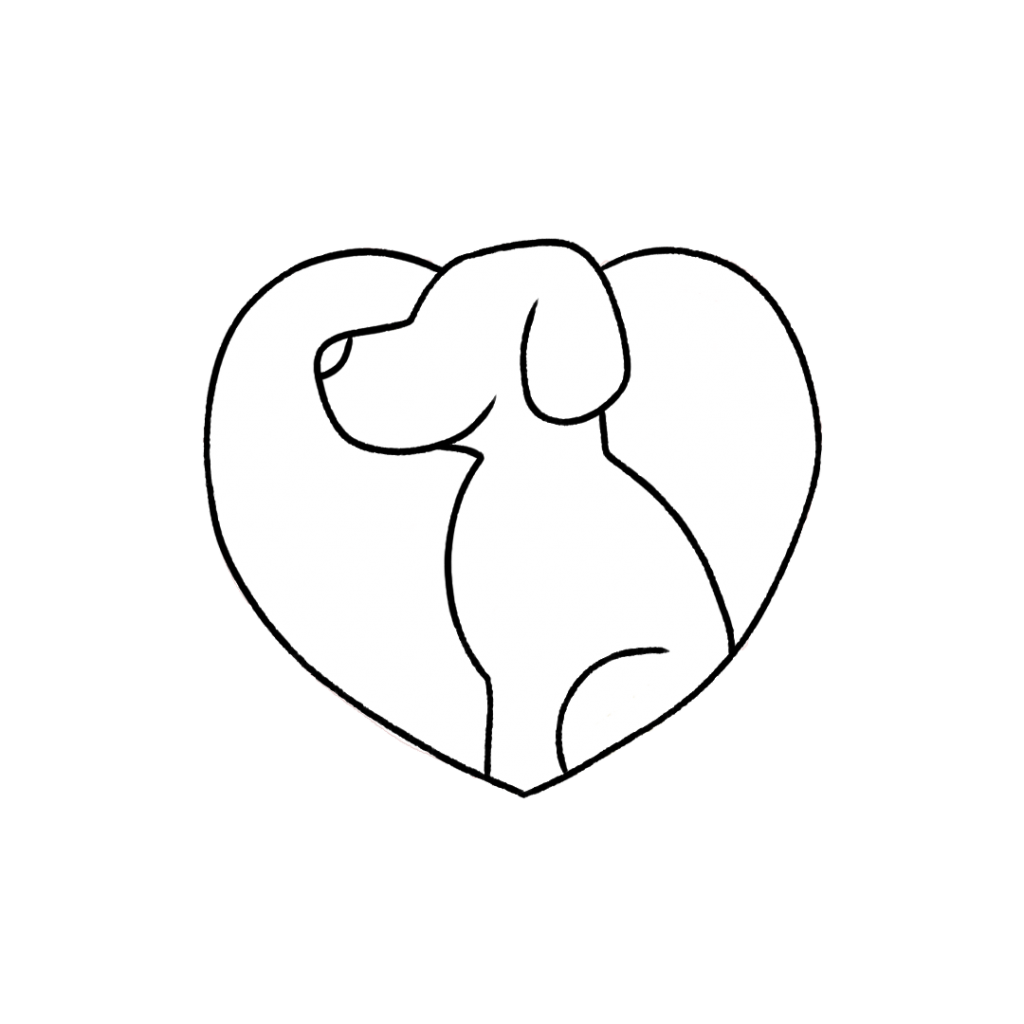 For more information on using essential oils with dogs, check out this blog post. 
We don't recommend ingesting essential oils unless under the direction of a doctor certified in aromatherapy. For more information on why we don't ingest essential oils check out this blog post.
*Please note: This post is a compilation of suggestions made by those that have extensively used essential oils and has not been verified scientifically with clinical tests nor reviewed by medical experts. It is anecdotal information and should be treated as such. For serious medical concerns, please consult your doctor. The statements given in this blog post have not been verified by the FDA
Blossom Reed Diffuser Recipe
Blossom Bouquet Reed Oil Diffuser Recipe
Time: 5 minutes
Est. Shelf Life: 7 days (or 9 months with preservative)
Yield: 1 diffuser
Ingredients
From Simply Earth

5 drops Clove Essential Oil

5 drops Peppermint Essential Oil

1 drop Anise Star Essenital Oil

~23 drops natural solubilizer 

Reed diffuser bouquet

From Your Home

~1oz distilled water

Small jar with narrow neck (~1oz)

~6 drops Simply Earth Geogard ECT Preservative
Directions
Fill the jar with distilled water and set aside. 
In a small bowl, mix together essential oils and 11 drops natural solubilizer and stir. Continue to add the solubilizer drop by drop until the mixture is even and clear. 
Slowly add the water from the jar into the solubilized essential oil while stirring.
Add the Geogard ECT preservative (optional). If not using a preservative, refresh mixture every 7 days.
Pour mixture back into the jar and add diffuser boquet. Place in a small space to refresh the air.
Notes
Tip: You can replace the Geogard ECT by filling your jar with half water and half vodka or replacing the water with witch hazel. 
Extra Tips for Success
Use high-quality essential oils!!! This is the most important tip for making a successful diffuser recipe. Cheap essential oils often contain fillers or are not 100% pure, which will lower the quality of your products. Make sure to use high-quality, therapeutic-grade essential oils for the best results.
Don't overload your diffuser! Another important tip is to not overload your diffuser. If you put too much oil in your diffuser, it will not work properly and may even damage the diffuser.
Experiment with different essential oil combinations. One of the best things about making your own diffuser recipes is that you can experiment with different essential oil combinations. There are endless possibilities, so have fun and experiment until you find a combination that you love.
Store your diffuser recipe in a dark glass jar. Once you've made your diffuser recipe, it's important to store it in a dark glass jar. This will help to preserve the integrity of the essential oils and keep them from going bad.