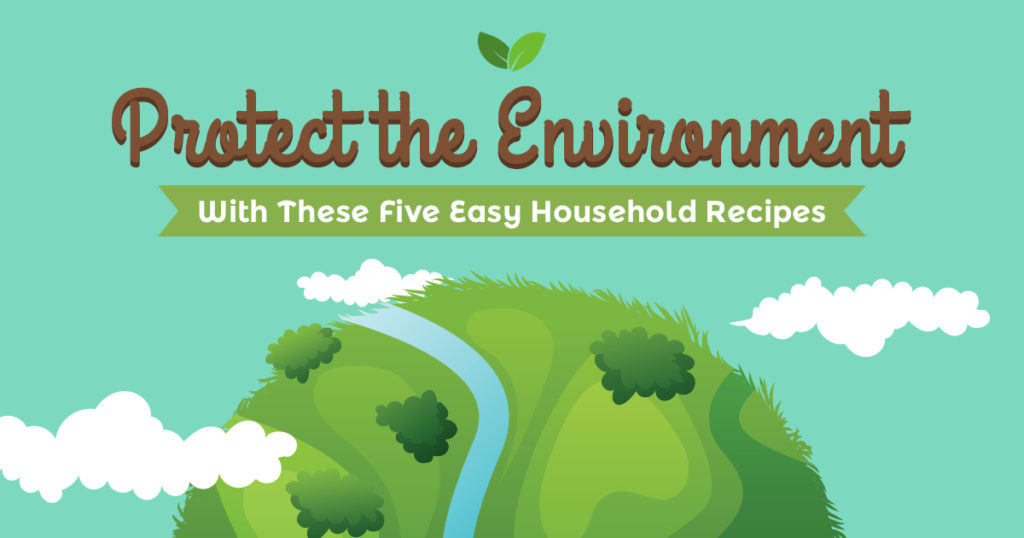 Happy Earth Day! Today, we celebrate our beautiful planet and recognize it for allowing us to inhabit its surface. Everything we do has a significant impact on our environment- from our morning shower to washing dishes, our commute to work, what we eat, etc. Making some small changes could have a better impact on your carbon footprint and save you money, too! Here are five great environment-friendly household products recipes for you to use around the house!
Switch Up Your Laundry Routine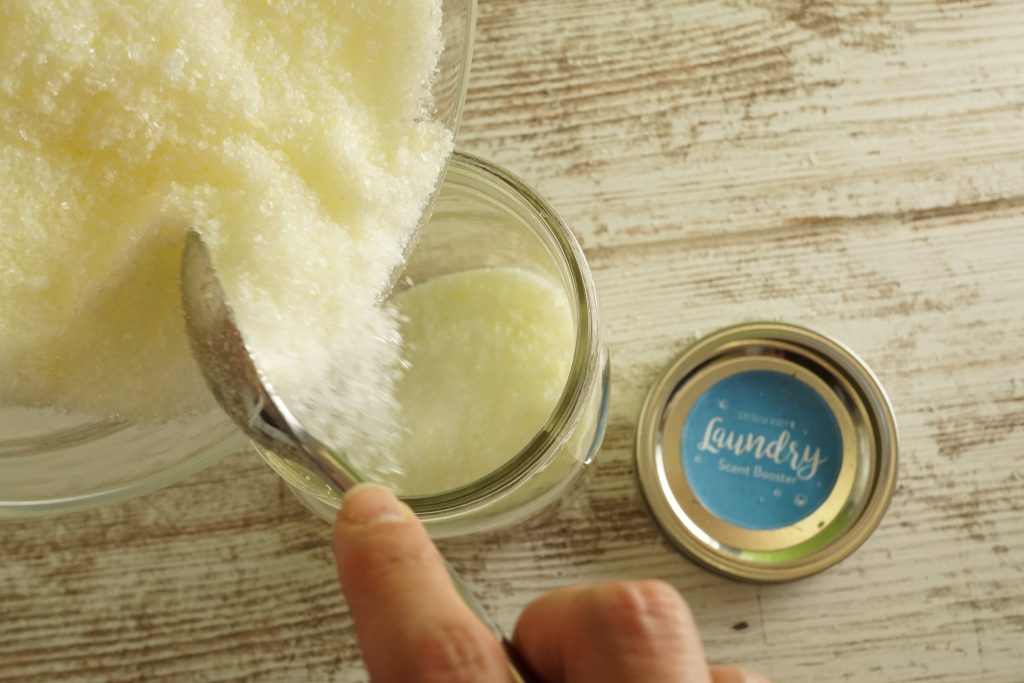 The detergent we use to wash our clothes really makes a difference in our water supply. Most detergents out there do not contain biodegradable surfactants – which means they do not simply dissolve in water – and this is a huge problem. The European Textile Services Association reports that "most surfactants are more or less toxic to aquatic organisms due to their surface activity which will react with the biological membranes of the organisms."
All Natural Laundry Detergent Recipe
Ingredients
Recipe
Mix borax, brightener (optional) and washing soda together in a giant container or bucket – something you can cover
Grate solid castile soap used a food processor or hand grater – make sure to finely grate it so that it will dissolve
Gently mix in bar soap with powder ingredients with wooden spoon or hands – use gloves if using hands
Drop in essential oils, and gently mix well with gloves or wooden spoon.
Use 2 tablespoons for small-medium loads, and use up to ¼ cup for large loads. Pair up with Simply Earth's wool dryer balls to save up to 40% on drying time and have a safe laundry routine that benefits your budget and the environment.
Make Your Own All-Purpose Cleaner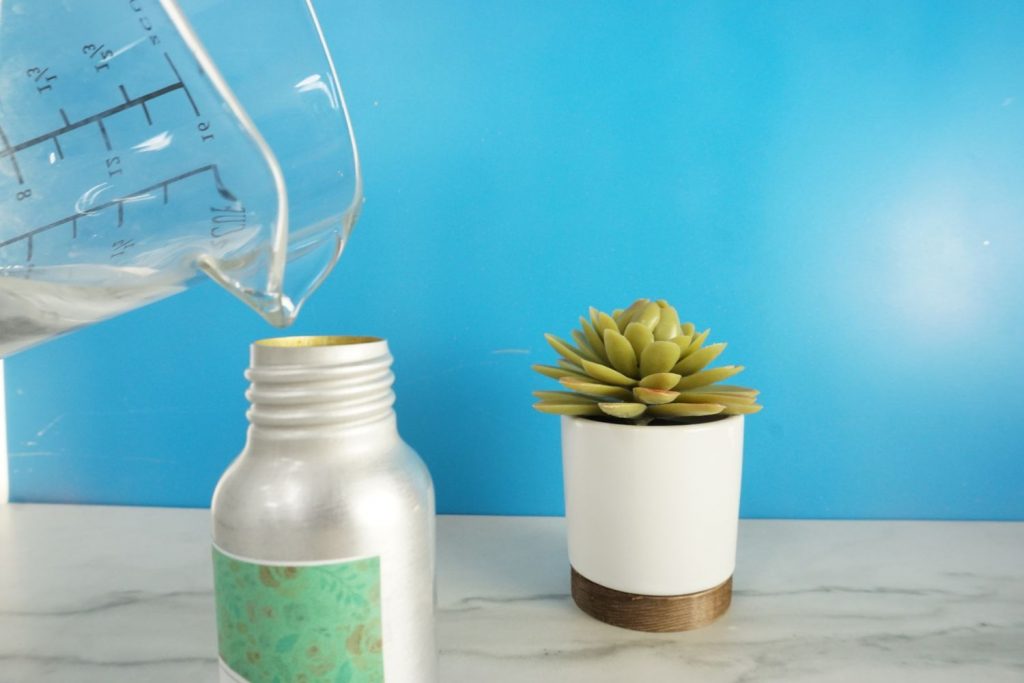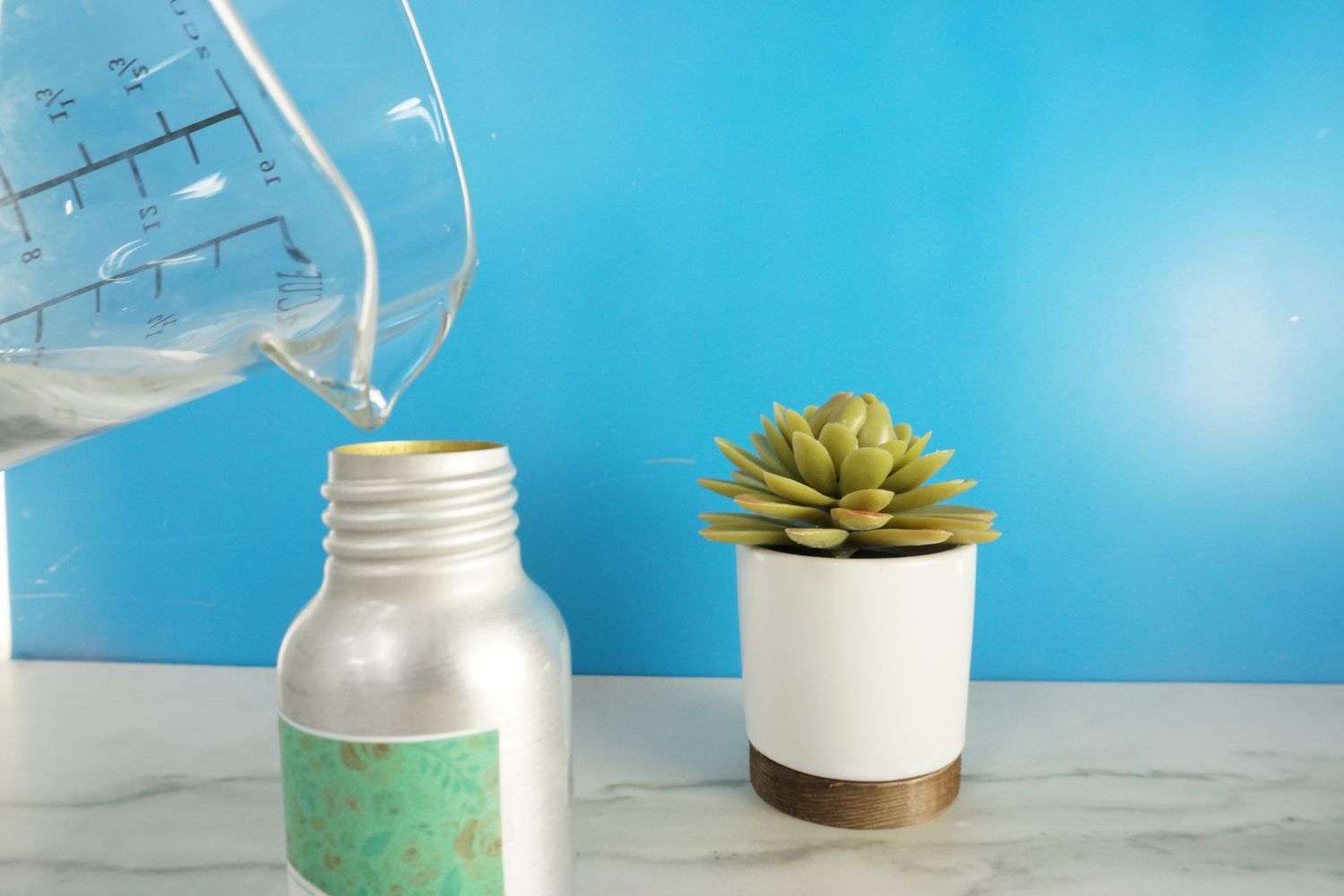 How many times have you used store-bought household cleaners and felt like you had to open a window? The chemicals used in most all-purpose cleaners can make you feel light-headed, woozy, and in some cases, can be poisonous in areas that aren't that well ventilated. Try out these environment-friendly household products and see the difference!
All Purpose Cleaner Recipe
Ingredients
Recipe
Pour hot water and vinegar into a spray bottle.
Add in dish soap
Add in essential oils
Close spray bottle tightly and shake to combine
Use Your Diffuser To Freshen Up The Air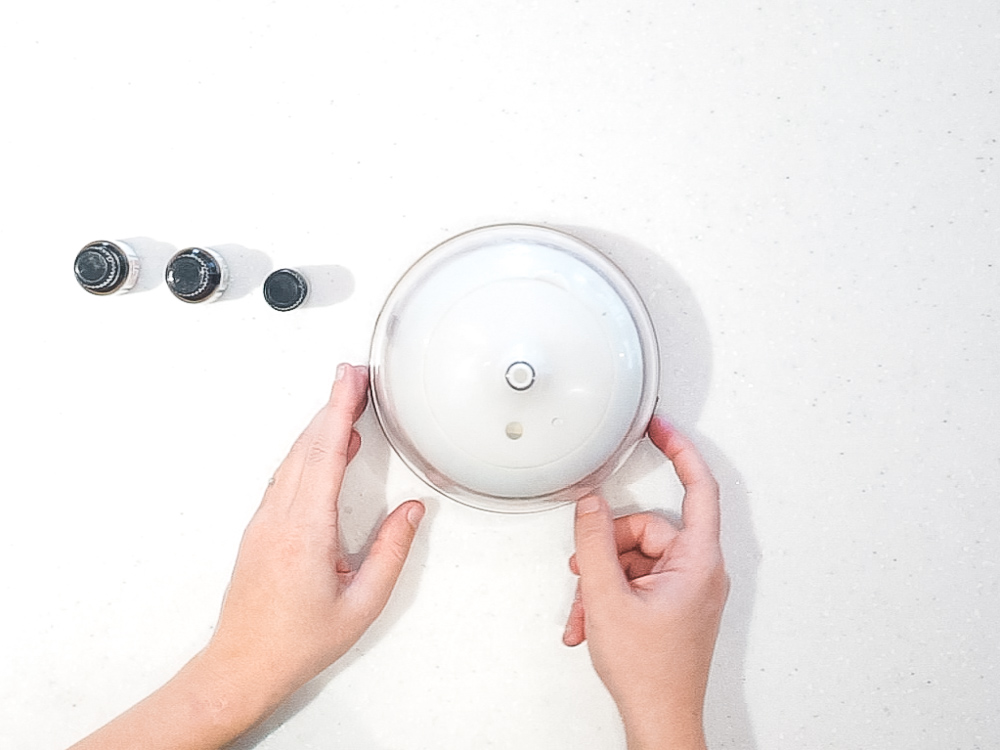 Okay, let's talk seriously for a minute. There are many different types of air fresheners out on the market – aerosols, plugins, and wax warmers, just to name a few. But did you also know, that you can use a diffuser and have pretty much the same effect? Except essential oils do not contain harmful chemicals, such as phthalates, that can disrupt your nervous system, or have harmful effects on the brain (aerosols). Try out these diffuser blends and see what a world of difference a diffuser can make in your home! (If you don't have one, check out Simply Earth's diffuser here).
Fresh and Clean Diffuser Blend
Summertime Breeze Diffuser Blend
For more amazing diffuser recipes, check out this great blog post full of diffuser recipes!
Make Your Own Linen Spray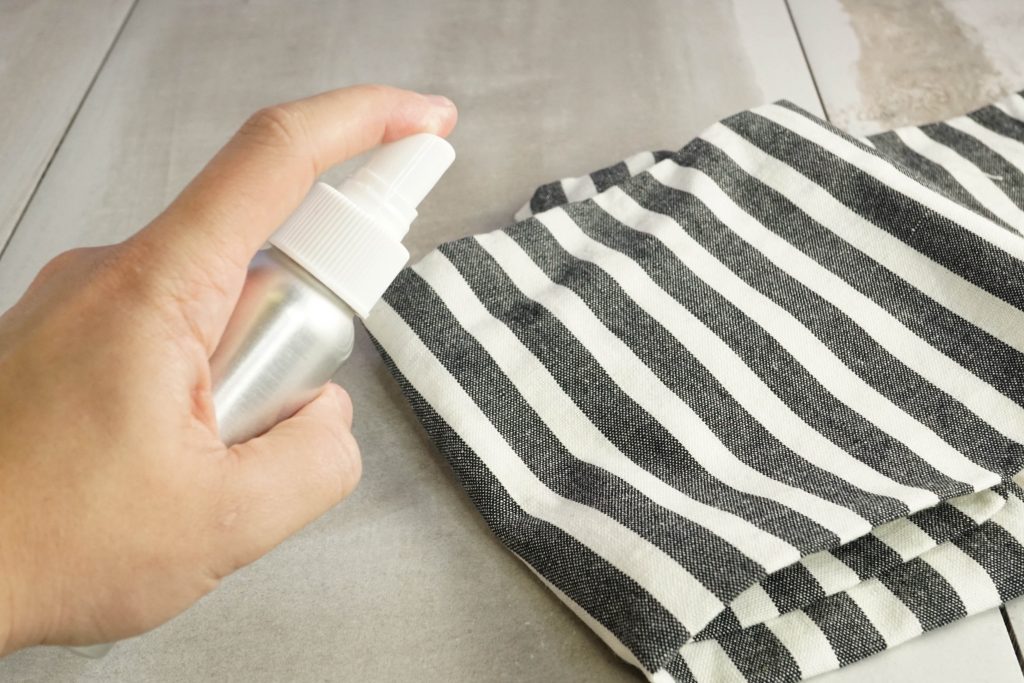 When your bedroom linens or living room furniture fabrics need a bit of a refresh, linen sprays can offer the perfect solution. You can easily make your own using a few simple ingredients that won't break the bank – and won't hurt the air that you breathe! Add this to the list of environment-friendly household products you can use!
Linen Spray Recipe
Ingredients
Combine ingredients in a spray bottle, and mist over linens and furniture. This also makes a great room spray!
Wash Your Hands With All Natural Hand Soap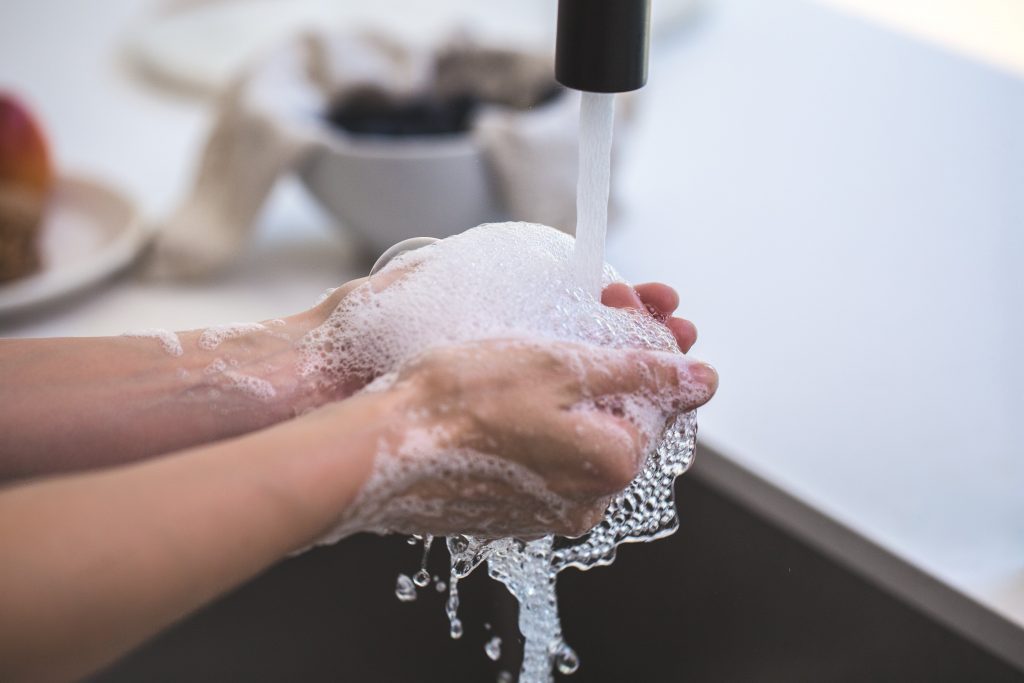 Recently, new research has discovered that certain chemicals, such as triclosan, in antibacterial soaps are harmful to your body – and to our water supply. Build your immunity using this all natural foaming hand soap recipe with natural ingredients that are safe for our water, and for your body, too!
Natural Hand Soap Recipe
Ingredients
Recipe
Add 1 tablespoon of liquid castile soap to a dispenser,
then fill the rest with the distilled water.
Shake to mix, and then use whenever you need to wash your hands!
Feel free to experiment with your own essential oil mixtures – just be careful when using potentially phototoxic oils such as lemon, grapefruit, and Bergamot.

Safety Reminders for These Recipes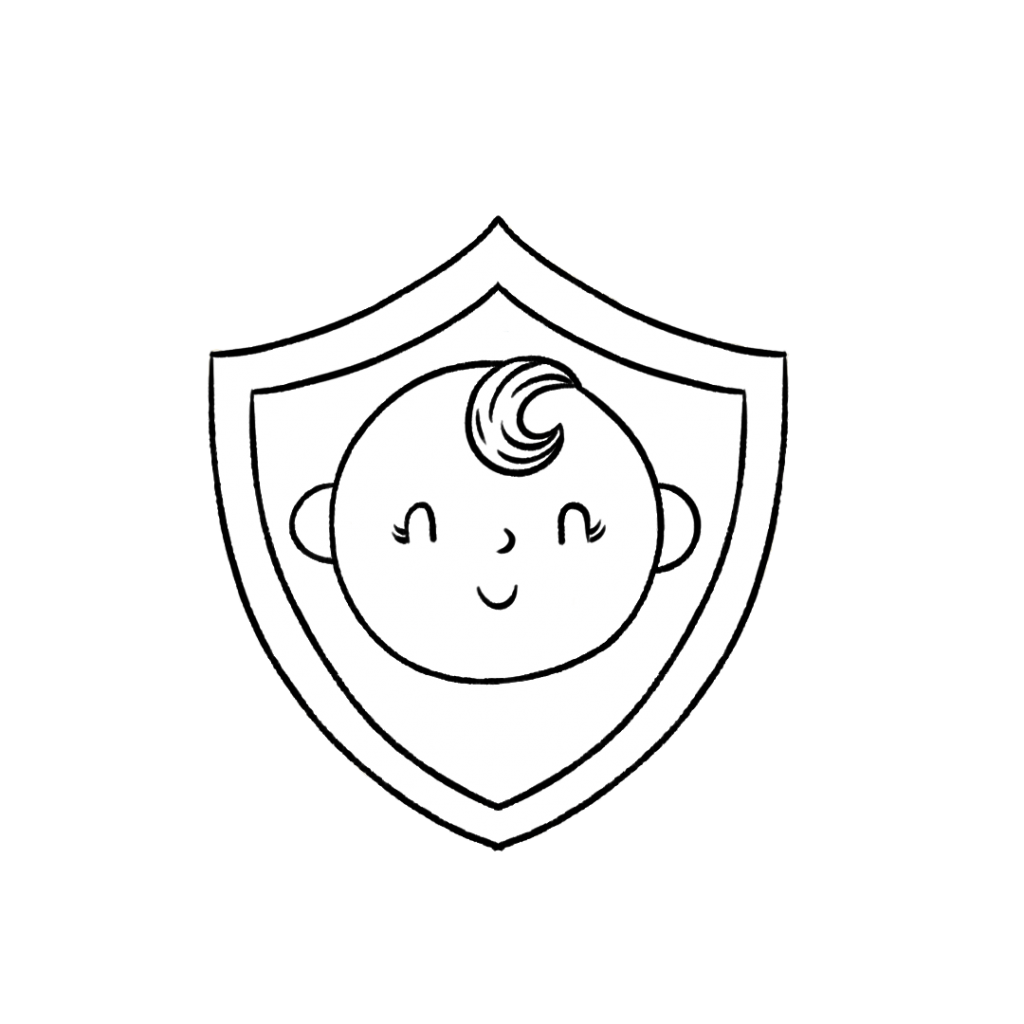 Avoid using the cleaning products (other than diffusers) around your children 10 and under.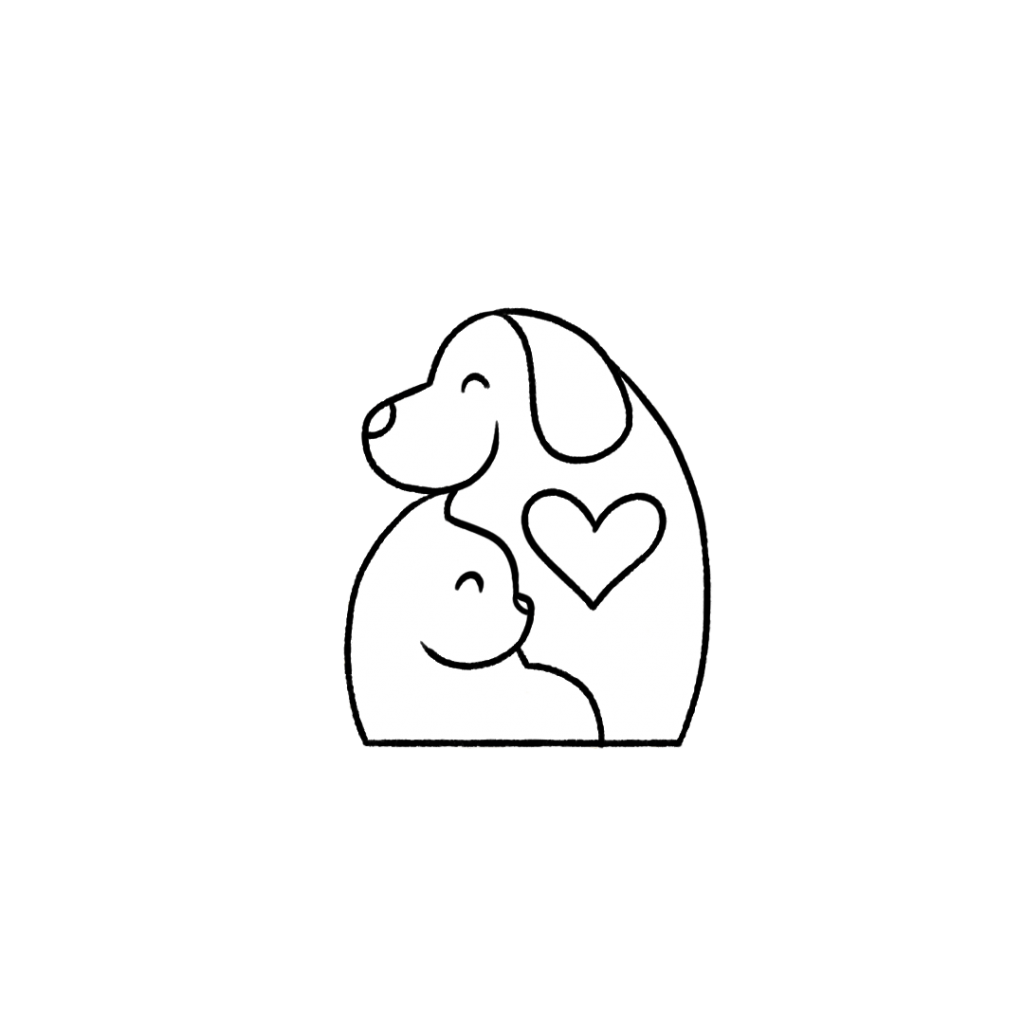 Keep these products away from your pets as some of the essential oils in them may cause irritation. For more information on using oils with dogs, check out this blog post, for cats, this blog post.
These statements have not been evaluated by the Food and Drug Administration. This product is not intended to diagnose, treat, cure, or prevent any disease.
Which Recipe Will You Make First?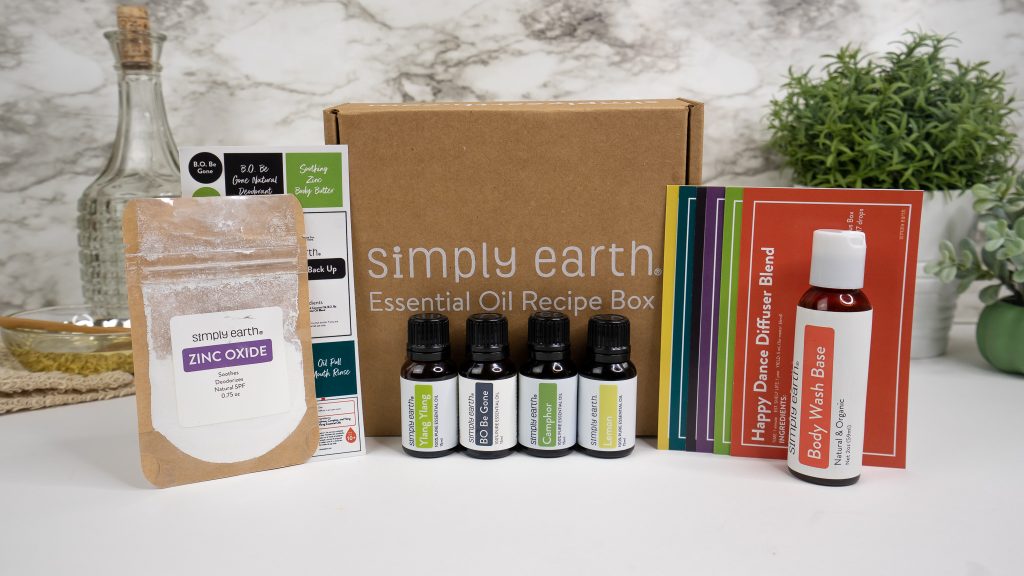 We hope you enjoy making these environment-friendly household products recipes! We know your family will love these chemical free alternatives to products you use every day. You can feel great, too, knowing that you're doing your part to help protect our mother Earth. Let us know what you think of these recipes by commenting below or connecting with us on social media @fromsimplyearth!
Subscribe today to our Essential Oil Recipe Box. Each month, you can receive four full-size 100% pure essential oils, six natural recipes, plus the ingredients you need to make them in our Recipe Box.
With the box, you'll learn new ways to use essential oils, make more essential oil roll-on recipes, and have the peace of mind that you are making your home toxin-free. This month of April, we focus on Home Detox. This box is worth over $150 if priced from the Big Essential Oil Companies. You get all those goodies from Simply Earth for only $39. Go get it!