Of all the chores in the world, I like doing the laundry. Why? Watching the clothes go 'round and round in the machine is the best entertainment for a toddler! It gives me about 10 minutes to do other things without her asking for my attention.
Kidding aside. Laundry is really my therapy. How wonderful it is to transform once dirty clothes to something clean and fresh! I spend quiet evenings folding and savoring the scent. Since I have sensitive skin, my kids included, finding a detergent that's safe for us can be difficult. I'm glad to come across this recipe that I'm sharing with you. It's all-natural and smells fresh all the time!
Here's What You Need:
How To Do It:
Shred a bar of Castile Soap with a cheese grater. For tough stains, I suggest using Fels Naptha!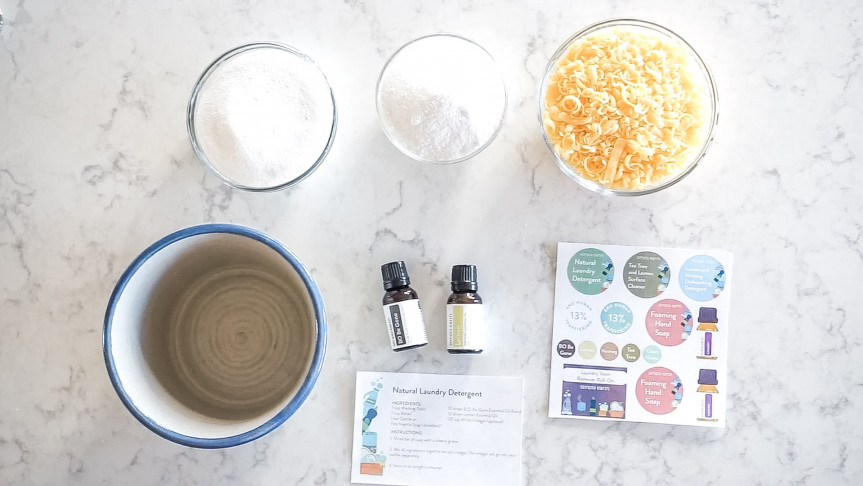 In a bowl, mix the shredded Castile Soap with Borax and Washing Soda.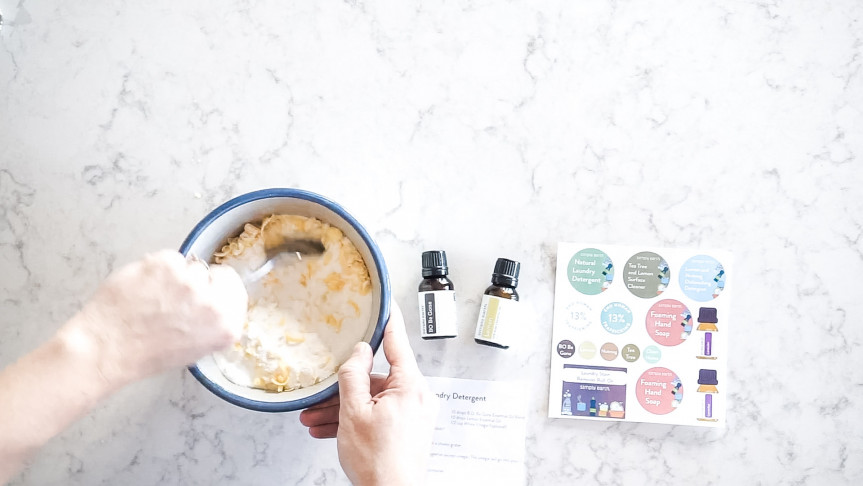 Add 10 drops of B.O Be Gone Essential Oil Blend. This special blend is made to get rid of body odor.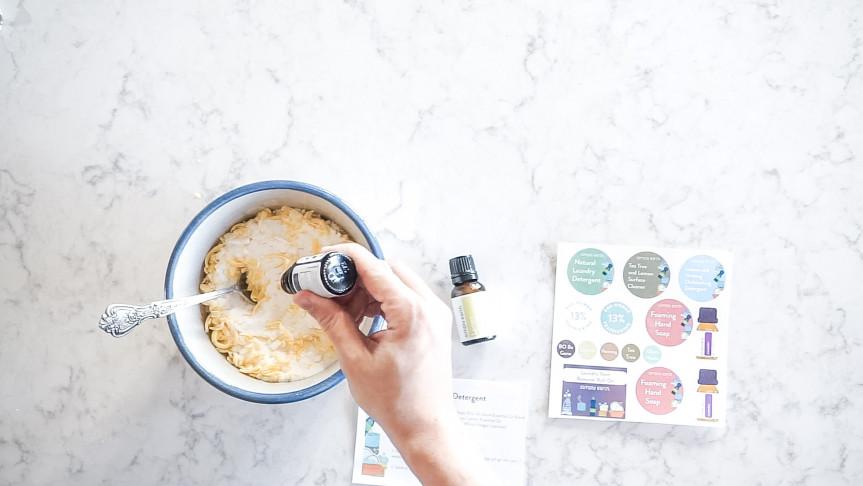 Don't forget to mix 10 drops of Lemon Essential Oil. This is a great oil for cleaning. It smells really good too!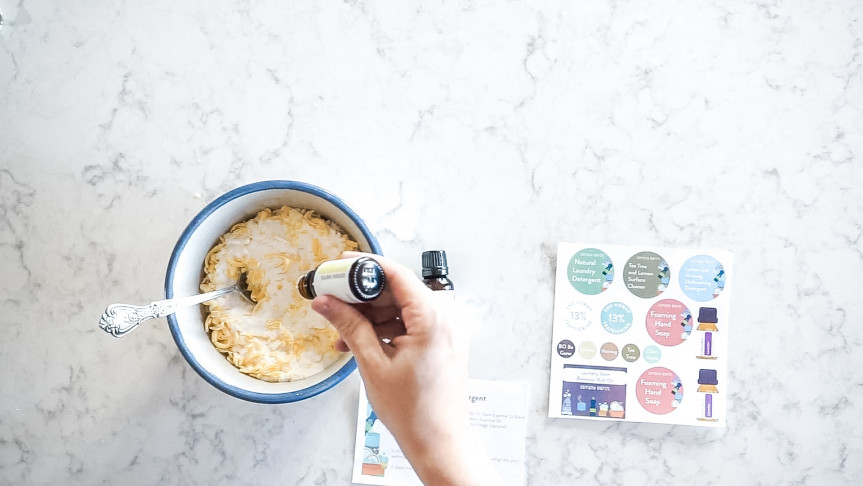 Mix them all together.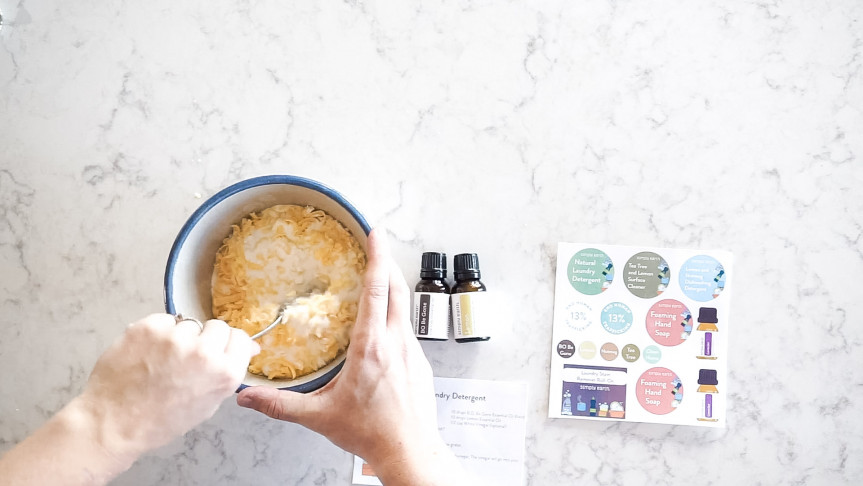 The best way to store is by putting the mixture in an airtight container. To use, add ¼ cup per load of laundry. Add ½ cup of vinegar to each load of laundry in rinse compartment for a natural fabric softener.
Note:
White Vinegar is a natural fabric softener, but won't make your laundry smell like vinegar.
Use caution when using Borax and Washing Soda following recommendations on the box.
Use Simply Earth dryer balls in the dryer to for more efficient and sustainable drying.
Why I Love It:
It doesn't give me a rash!
It smells really good. Super fresh!
It's not too harsh for our clothes. Other detergents would make holes on our clothes because of the chemicals. 🙁