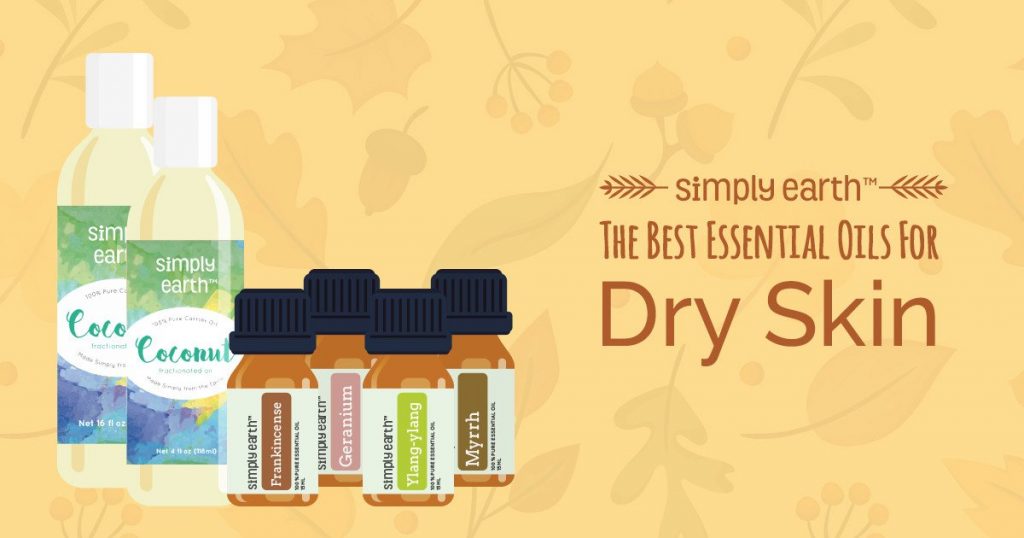 Dealing with dry skin can be difficult as you don't really know what causes it. It often leads to itching, irritation and even cracking! Yikes! It can also cause premature wrinkles and fine lines on the face – something almost everyone is trying to avoid. No one wants to look extra wrinkly when they're only in their 30s or 40s, right?
Finding a good prevention for dry skin is made easy with essential oils! I've searched high and low all over the internet to find the BEST essential oils for dry skin. Here they are.
Best Essential Oils for Dry Skin
Coconut Oil
While this isn't exactly an essential oil, coconut oil is a great carrier oil that's also excellent at removing impurities from the skin. With just a small amount it can already tone your entire face. You can also use it for your hair.  The best part about coconut oil is how it reminds me of the beach on a nice summer day.
One way of getting rid of dry skin is by exfoliating. Mix equal parts of coconut oil and coconut sugar together. Rub it on your skin in circular motions. Wash off with warm water and pat yourself dry. You can also use coconut oil as your body moisturizer. All you need to do is put a small amount of oil on the palm of your hands, rub them together to warm it up. Then slather all over. You'll smell delicious while having supple skin. Definitely a win-win!
Frankincense Essential Oil
Frankincense Essential Oil is a great astringent that helps protect skin cells. It can be used to reduce acne scars, appearance of large pores and prevent wrinkles. Since dry skin makes aging faster, this essential oil slows it down. It can be used anywhere the skin is saggy
For a quick serum for your face, mix 6 drops of Frankincense with a unscented oil. Apply all over the face or anywhere dry. If you want a cream to fix your dry skin as well as help you get a good night's sleep, you can mix 5 drops of Frankincense oil with 5 drops of Lavender oil, ? tablespoons of coconut oil, and ½ teaspoon olive oil. Mix them together and put it in a small pot.
Geranium Essential Oil
Geranium Essential Oil is a good choice for any skin type. It's best known for making the skin smooth and for toning. Since having dry skin lets you have premature wrinkle, geranium oil helps you avoid that. It helps tighten the skin and slows down the skin's aging. It also eases inflammation and promotes having healthy hair! It's every skincare fiend's best bet.
When you have dry skin, moisturizing is a top priority. To make your skin soft and dewy, add 2 drops of Frankincense, 4 drops of Geranium, 3 drops of Lavender and 3 drops of Patchouli to 1 ounce of any carrier oil you like. Jojoba oil is also great for dry skin, as is coconut oil. Put all of them in a glass bottle. Use it in the morning and at night after washing your face. You'll notice how hydrated your skin will feel almost immediately.
Ylang-ylang Essential Oil
Ylang Ylang Essential Oil does not only have a delicious aroma, it is also wonderful for any skin type. It helps even out the sebum production of the skin. It helps uplift and rejuvenate the skin. It will help you keep your youthful glow even if your skin is dry as it has anti aging properties that people around the world enjoy. It can also help you keep acne away as it has antiseptic and anti-inflammatory properties. Basically, it is everything you need in an oil!
Even if you have dry skin, using a toner is very important. Brew one bag of chamomile tea. Allow it to cool and transfer it to a bottle. Add 5 drops of Ylang-ylang Essential Oil and gently swirl to mix them together. Use it twice every day after cleansing. The antioxidants will protect your skin from aging.
Myrrh Essential Oil
When the word "myrrh" comes up, I would immediately associate it with the the Three Kings who visited Jesus when he was born. That moment definitely became its defining moment. However, did you know that Myrrh Essential Oil is a great help when it comes to maintaining the skin? It helps relieve chapped and cracked skin. It is commonly added to skincare products for its moisturizing properties and amazing scent. Back in the day, Egyptians used myrrh to prevent aging and keep healthy skin!

What Oil Will You Try First?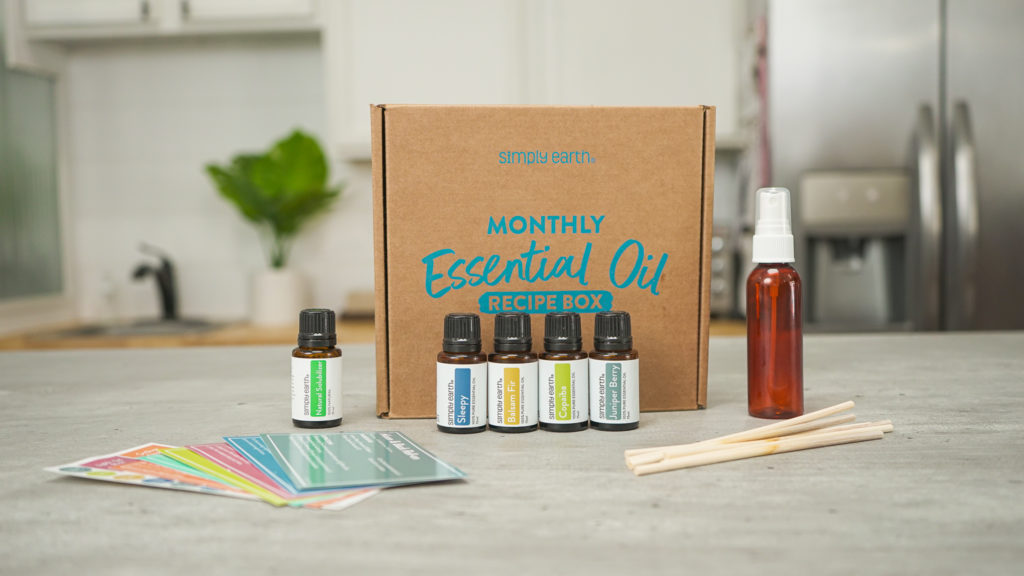 Having dry skin isn't the worst thing in the world! Like any problem, there is a solution. Check out Simply Earth's essential oils. They are all made with love and no additives – you will have the purest of pure essential oils from us.
Subscribe today to our Essential Oil Recipe Box. Each month, you can receive four full-size 100% pure essential oils, six natural recipes, plus the ingredients you need to make them in our Recipe Box.
With the box, you'll learn new ways to use essential oils, make more essential oil roll-on recipes, and have the peace of mind that you are making your home toxin-free. This month of April, we focus on Home Detox. This box is worth over $150 if priced from the Big Essential Oil Companies. You get all those goodies from Simply Earth for only $39. Go get it!