Are you struggling to keep your hair long and strong? We feel you! Sometimes the struggle with maintaining luscious locks can send you into a tailspin, especially when it comes to toxic hair products. But fear no more, my friend! We have the perfect solution to strengthen and restore your hair's natural beauty with this all-natural, Restorative Hair Balm Recipe infused with essential oils.
Say goodbye to bad hair days and hello to a healthier, happier you (with fantastic hair, might we add)! Welcome to the hair revolution.
Benefits of Using a Natural Hair Balm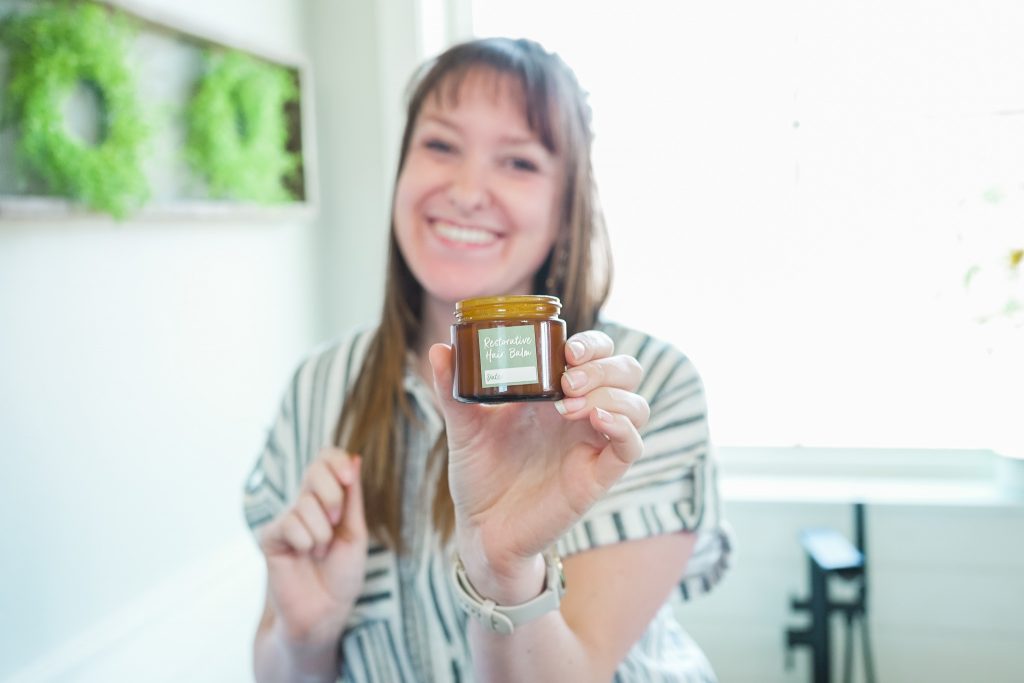 It's All-Natural
It's made with ingredients from nature, as opposed to being created in a laboratory. Natural hair balms are usually made with plant-based oils and butter, which means they're packed with nutrients that can help to nourish and condition the hair.
It Won't Weigh Your Hair Down
Many conventional hair products, such as conditioners and styling products, can contain heavy ingredients that can weigh the hair down and make it look greasy. In contrast, natural hair balms are usually much lighter in texture and won't leave your hair looking or feeling greasy.
It Won't Strip Natural Oils
Conventional hair products often contain harsh chemicals that can strip away the natural oils from the hair, leaving it dry and brittle. On the other hand, natural hair balms are formulated to be gentle on the hair and will not strip away its natural oils.
It Can Help Repair Damaged Hair
If you have damaged hair, using a natural hair balm can help repair it. Natural ingredients such as coconut oil and shea butter can help to nourish and revitalize damaged hair, making it softer, smoother, and healthier-looking.
It Smells Amazing!
Most conventional hair products contain synthetic fragrances that can be harsh and overwhelming. However, natural hair care products typically contain essential oils that provide a subtle and pleasant scent.
What's in This Hair Balm Recipe?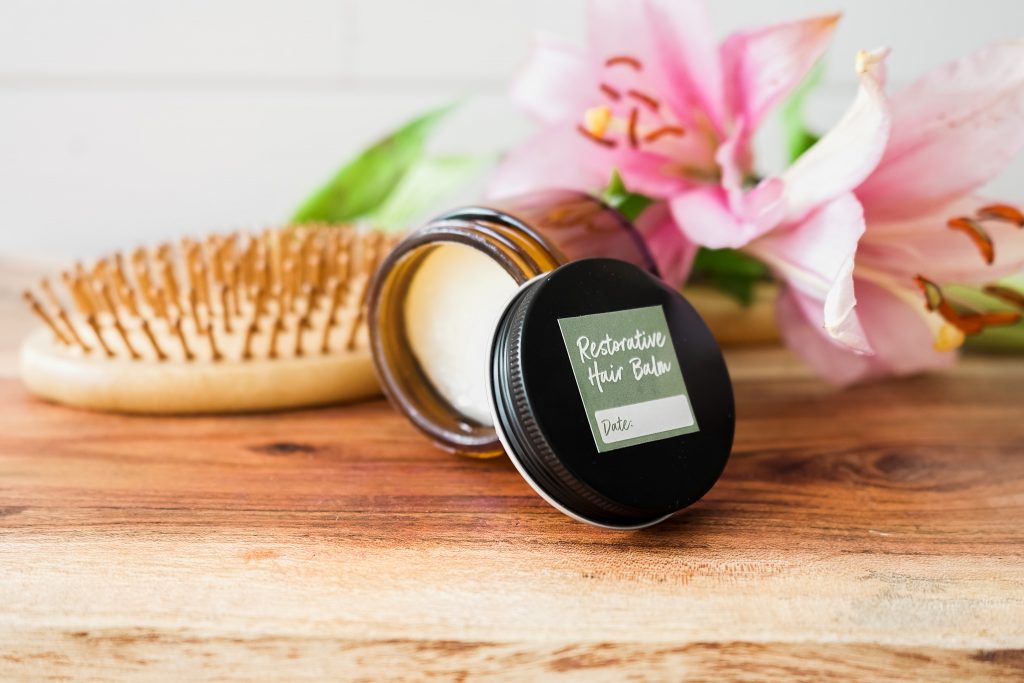 Solid Coconut Oil
Solid Coconut Oil is popular for its sweet aroma and delightful versatility and acts as the backbone of this recipe. Coconut oil generously hydrates and nourishes our locks, leaving us with envy-inducing strands that are oh-so-soft to the touch.
Sunflower Seed Oil
Brimming with nourishing vitamins and minerals, Sunflower Seed Oil works wonders in keeping your locks silky and strong by sealing the perfect moisture balance in your strands.
Cetyl Alcohol
One of this recipe's secret ingredients lies in none other than Cetyl Alcohol. "Alcohol?!" you shout, alarmed. "Fear not," I say with a casual and friendly wink. This fabulous fatty alcohol is known for its superpowers in the hair care world. It is made from palm oil and swoops in as the caped hero, adding a silky-smooth texture.
Emulsifying Wax
Emulsifying Wax serves to provide texture and consistency to this delightful balm. This little miracle ingredient ensures that your hair balm is easily spreadable, effectively coating your strands with nourishing goodness.
Beeswax
Beeswax is another hero of this recipe, giving it that perfect solid form that's easy to apply and melts into your hair like a dream. The beeswax tames those flyaways and helps to lock in all the goodness from the other ingredients.
B.O. Be Gone Essential Oil Blend
With a fabulous mix of ingredients, like the B.O. Be Gone Essential Oil Blend, you'll find yourself feeling uplifted and rejuvenated after each use. The enchanting aroma of this blend leaves your hair smelling divine and works magic on your mood. So say goodbye to bad hair days and hello to an aromatic, tamed mane that adds a spring to your step.
Patchouli (Dark) Essential Oil
Patchouli Essential Oil promotes rest for a tired body and soul, giving you that much-needed energy boost, and works wonders to strengthen the very roots of your luscious locks.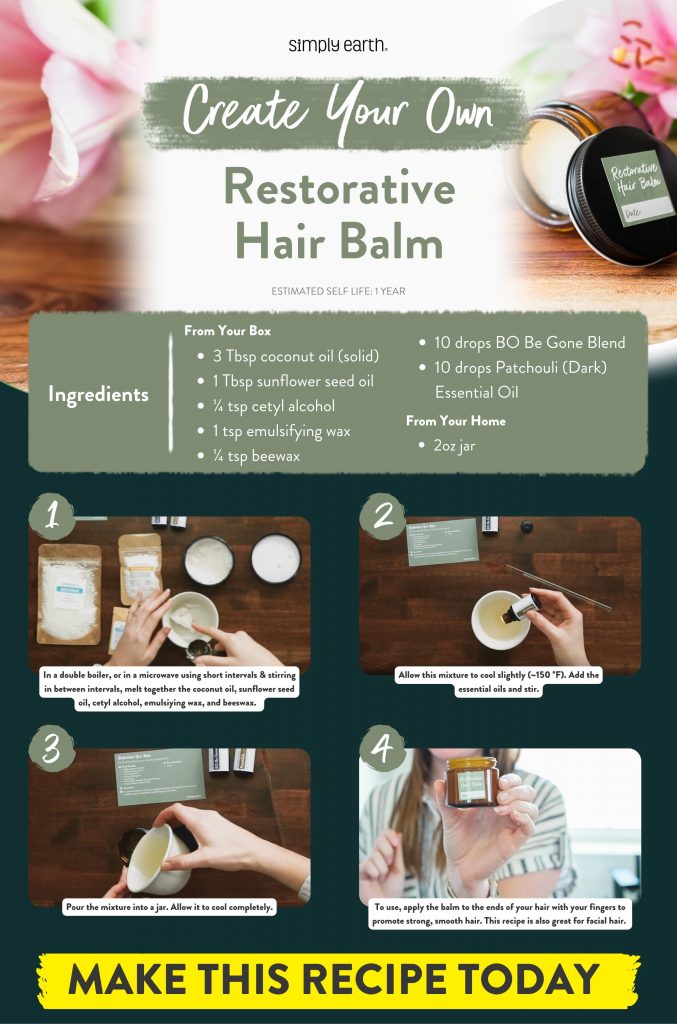 Substitutions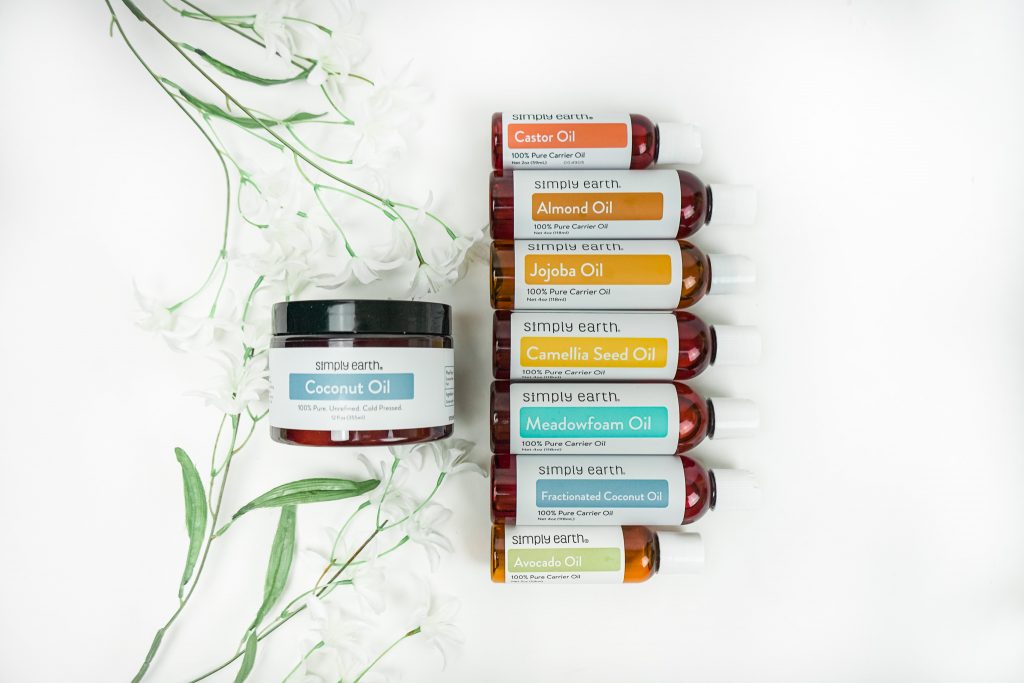 Carrier Oil
You can swap out Sunflower Seed Oil for other carrier oils like Castor or Jojoba. Fabulous for your hair, these alternatives will have your locks swanky and shining.
Soy Wax
No need to worry if you don't have Beeswax in your ingredient arsenal! We've got the trusty Soy Wax to save the day! This smooth, honey-less alternative is perfect for our vegan compadres, and its consistency and malleability make it interchangeable with beeswax.
Essential Oils
Feel free to play around with the essential oils that you have handy. Not only will this personalize your hair balm experience, but it will also make your luscious locks smell and feel like a dream come true.
Check out our top pick for the Best Essential Oils for Hair.
Things to Remember When Using This Recipe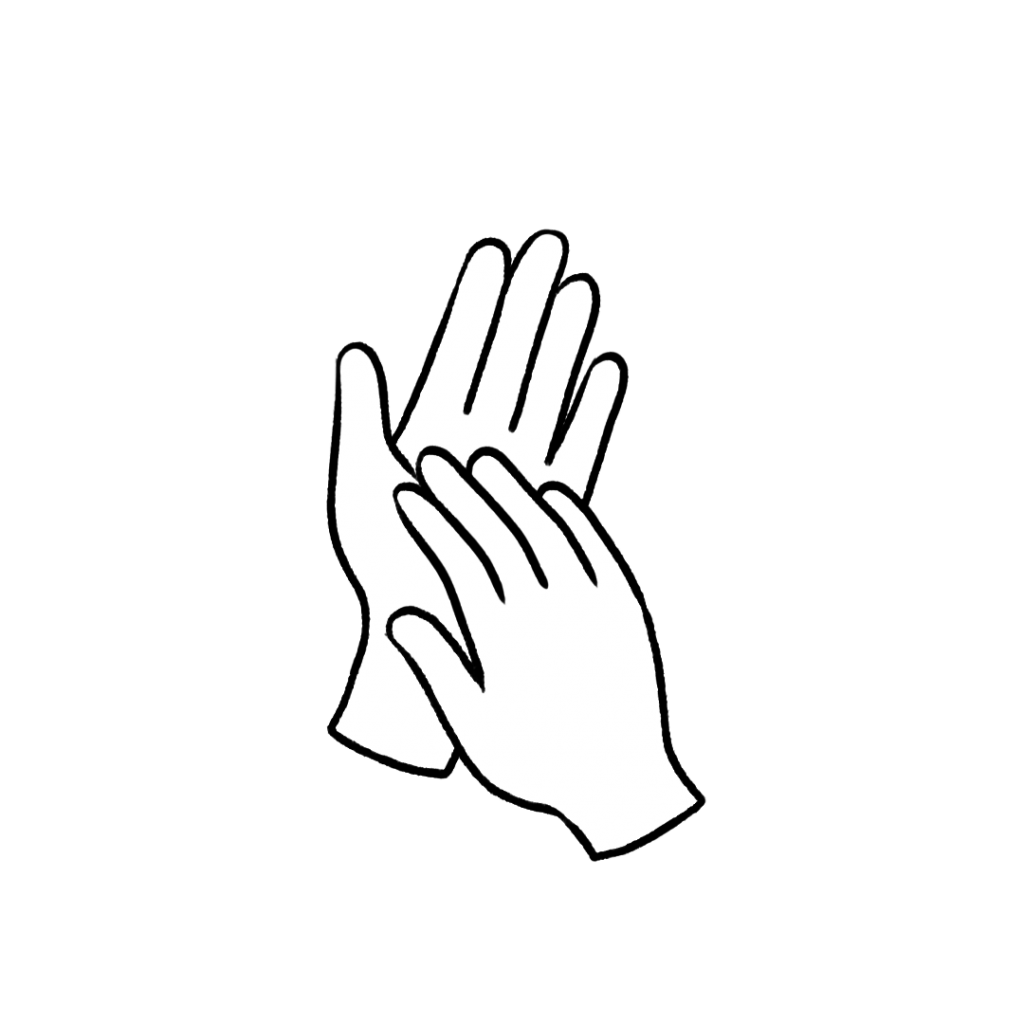 Always dilute an essential oil when using it on the skin. This essential oil recipe is unlikely to cause skin irritation when diluted properly. If the oil has been oxidized (left with the cap off for long periods of time) it is more likely to cause skin irritation. Check out this dilution chart for diluting this essential oil properly.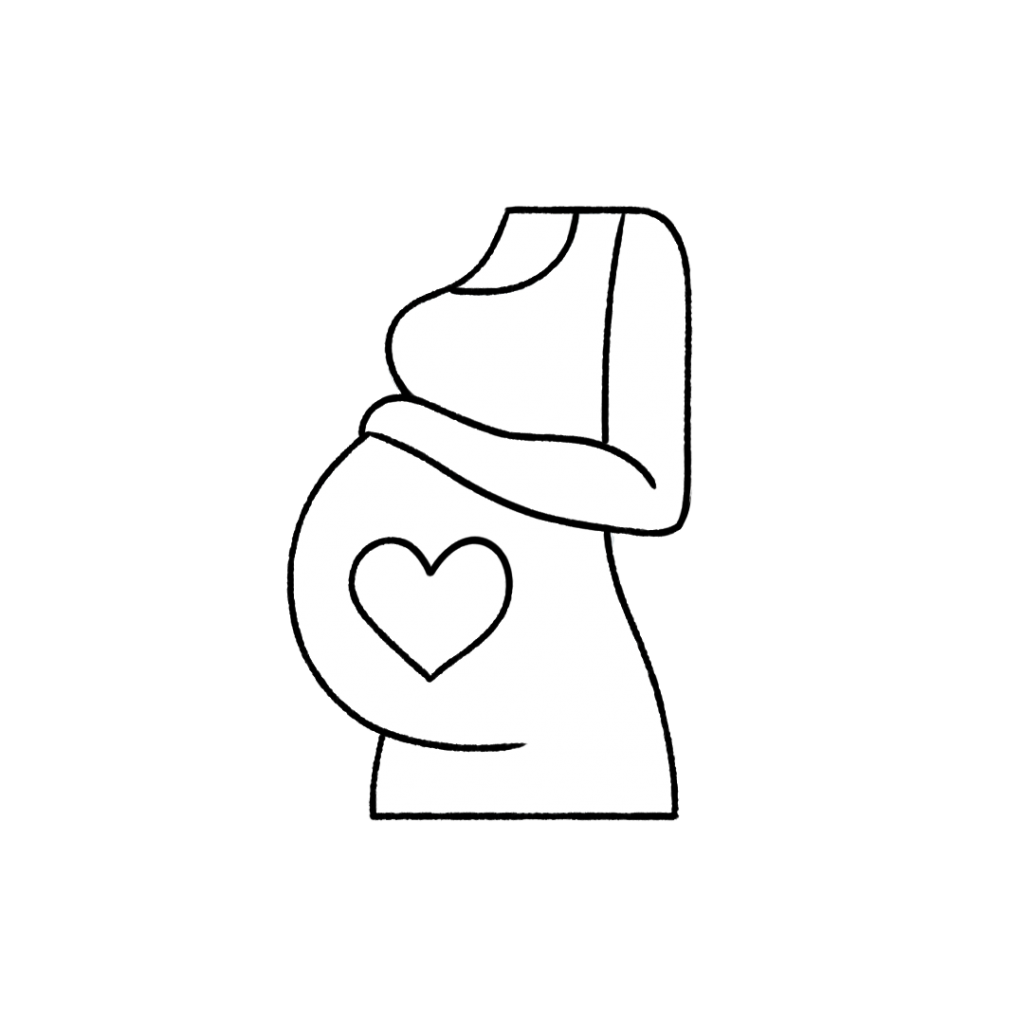 This recipe is generally safe to use if you are pregnant. Consult your doctor prior to use.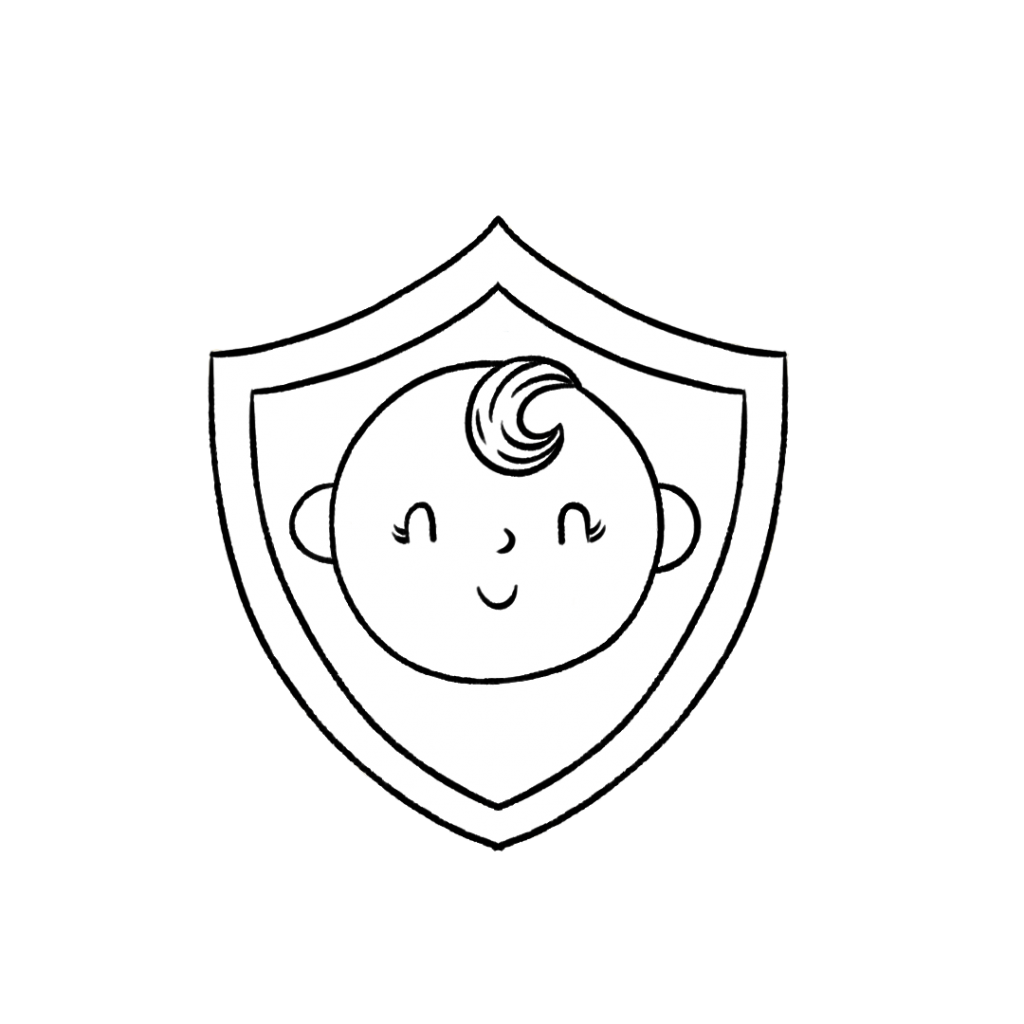 This essential oil recipe is safe to use with kids aged 10+.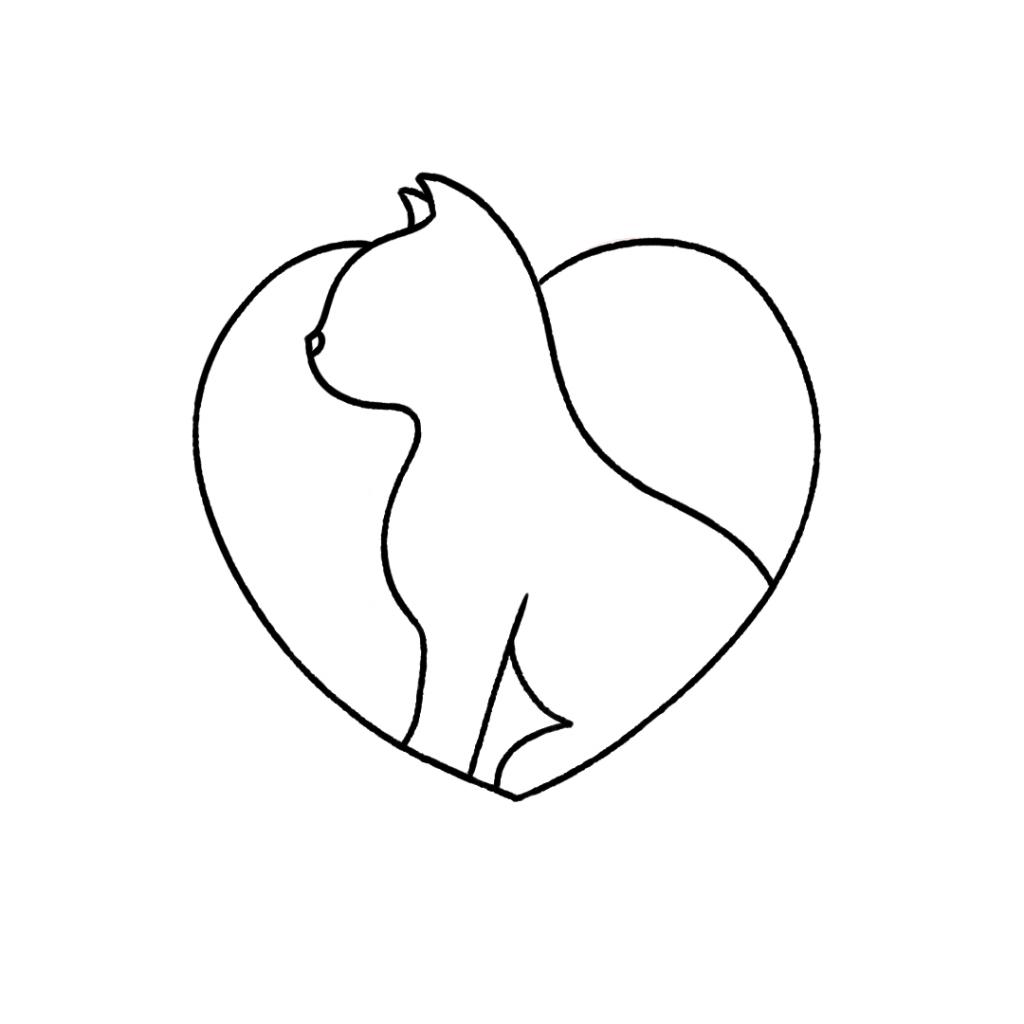 Cats may find the oils in this recipe irritating. However, we do not expect your cat to be disturbed if you use this recipe as directed. Just be mindful of your pet's behavior. For more information on using essential oils with cats, check out this blog post.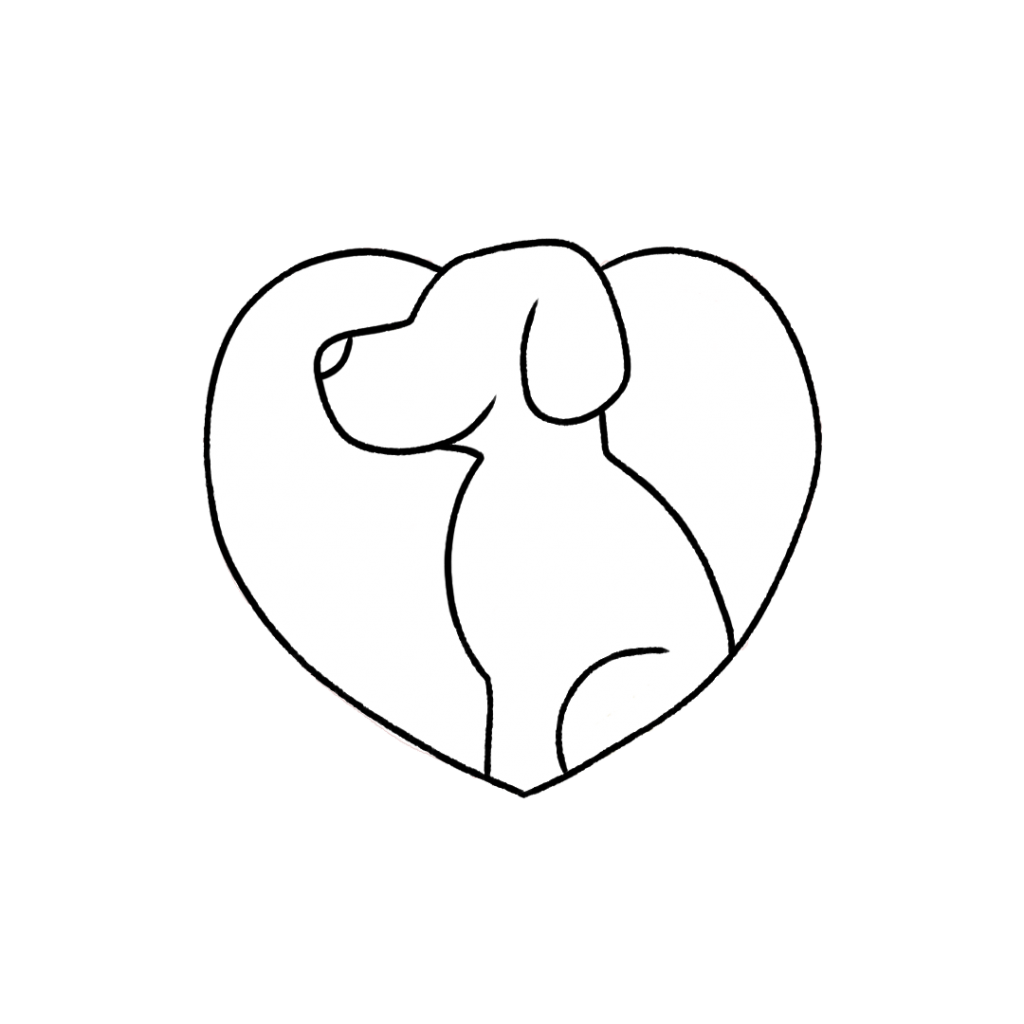 Dogs may find the oils in this recipe irritating. However, we do not expect your dog to be disturbed if you use this recipe as directed. Just be mindful of your pet's behavior. For more information on using essential oils with dogs, check out this blog post. 
We don't recommend ingesting essential oils unless under the direction of a doctor certified in aromatherapy. For more information on why we don't ingest essential oils check out this blog post.
*Please note: This post is a compilation of suggestions made by those that have extensively used essential oils and has not been verified scientifically with clinical tests nor reviewed by medical experts. It is anecdotal information and should be treated as such. For serious medical concerns, please consult your doctor. The statements given in this blog post have not been verified by the FDA
Restorative Hair Balm Recipe
Restorative Hair Balm
Time: 10 mins
Est. Shelf Life: 1 year
Yield: 2fl oz
Dilution Rate: 1%
Ingredients
From Simply Earth

3 Tbsp coconut oil (solid)

1 Tbsp sunflower seed oil

¼ tsp cetyl alcohol

1 tsp emulsifying wax

¼ tsp beewax

10 drops B.O. Be Gone Blend

10 drops Patchouli (Dark) Essential Oil

From Your Home

2oz jar
Directions
In a double boiler, or in a microwave using short intervals & stirring in between intervals, melt together the coconut oil, sunflower seed oil, cetyl alcohol, emulsiying wax, and beeswax.
Allow this mixture to cool slightly (~150 °F). Add the essential oils and stir.
Pour the mixture into a jar. Allow it to cool completely.
How to Use DIY Hair Balm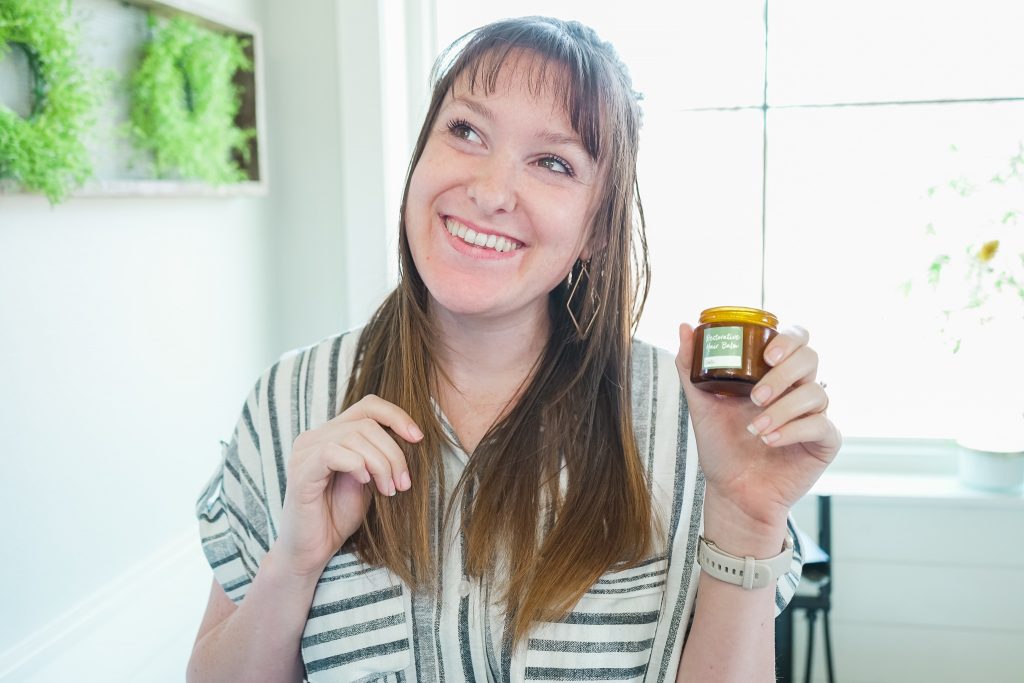 No need for fancy-schmancy techniques here; it's as easy as pie. Work a pinch of this all-natural hair balm through the ends of your hair using your trusty fingertips, and watch those rebellious strands become silky-smooth!
This recipe works great for facial hair, too!