You know that feeling when you spill something on your favorite dress? Or a brand new white shirt? Ugh — it's the worst. Today is your lucky day, because I will let you in on my little secret recipe.
Staining clothes happens to the best of us, especially to those with young children. Moms out there know what I'm talking about! As busy moms, the stain should be the least of your concern, and from now on it will no longer be an issue.
Simply Earth's Stain Remover recipe with essential oils is very simple to make and is sure to remove even the toughest stains!
And while you're here, also check out this Laundry Essential Oil Workshop to master how to use essential oils in making all-natural laundry products.
What I Love About This Stain Remover Recipe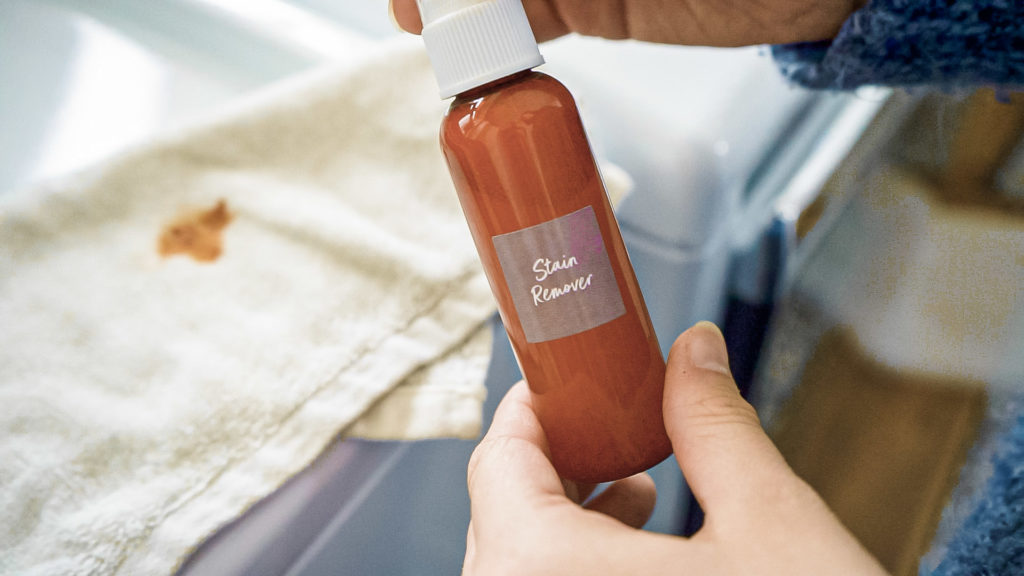 This is really a magic stain remover recipe! I super love this recipe because it never fails me in removing tough stains not only on clothes but even on carpets, upholstery, mattresses, and grout!
What's in This Natural Stain Remover?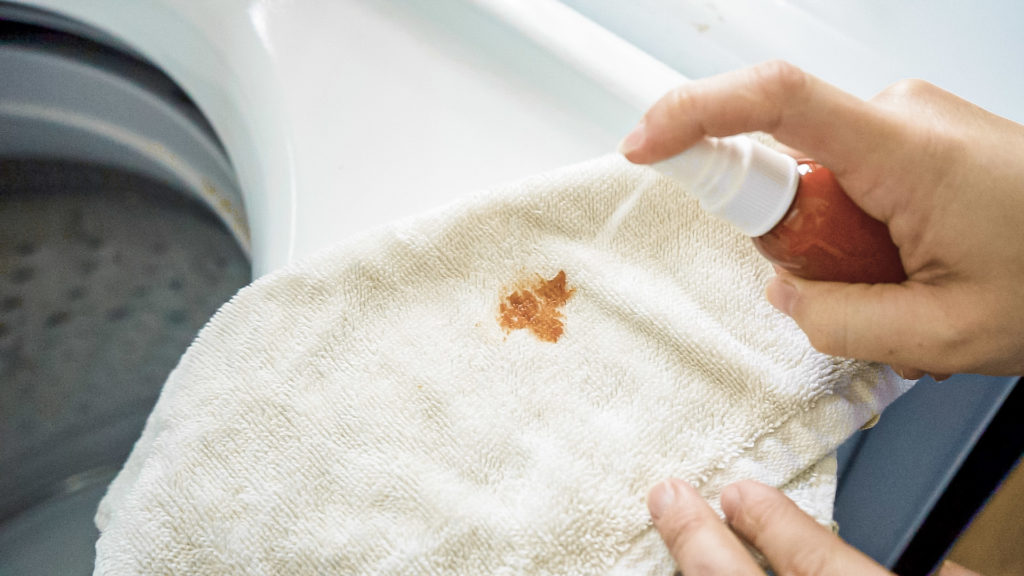 Liquid Soap
From your kitchen, you can use whichever dish soap you have. Or you can use Castile Soap or Simply Earth Body Wash Base. The liquid soap has wonderful dirt-fighting powers that can help get rid of stains.
3% Hydrogen peroxide
Hydrogen peroxide is a very effective stain remover. Since this is a mild form of bleach, make sure to use 3% Hydrogen peroxide since this rate won't bleach clothes.
Tea Tree Essential Oil
Tea Tree Essential Oil is a famous essential oil for natural cleaning, all thanks to its ability to kill bacteria, viruses, and fungi1.
2 oz Spray Bottle
Putting this recipe in a 2 oz Spray Bottle makes application easier. Also, the amber bottle is best used for recipes with essential oils as it provides protection from UV rays and preserves the oil's integrity.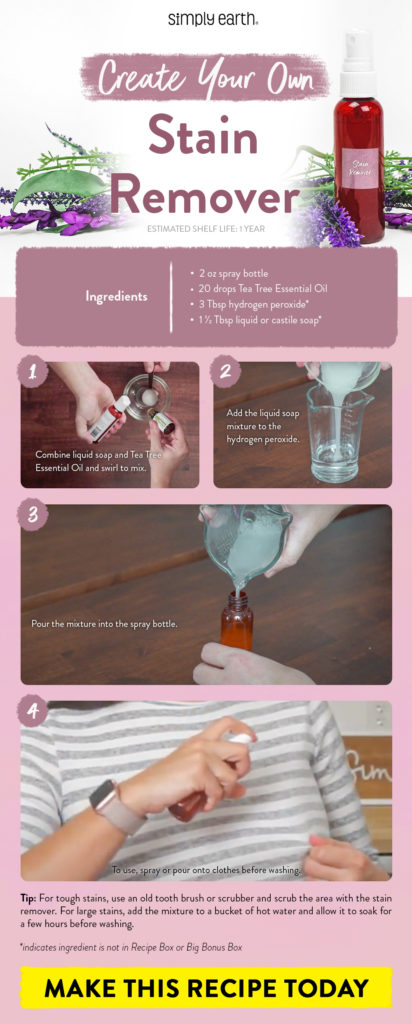 Things to Remember When Using This Recipe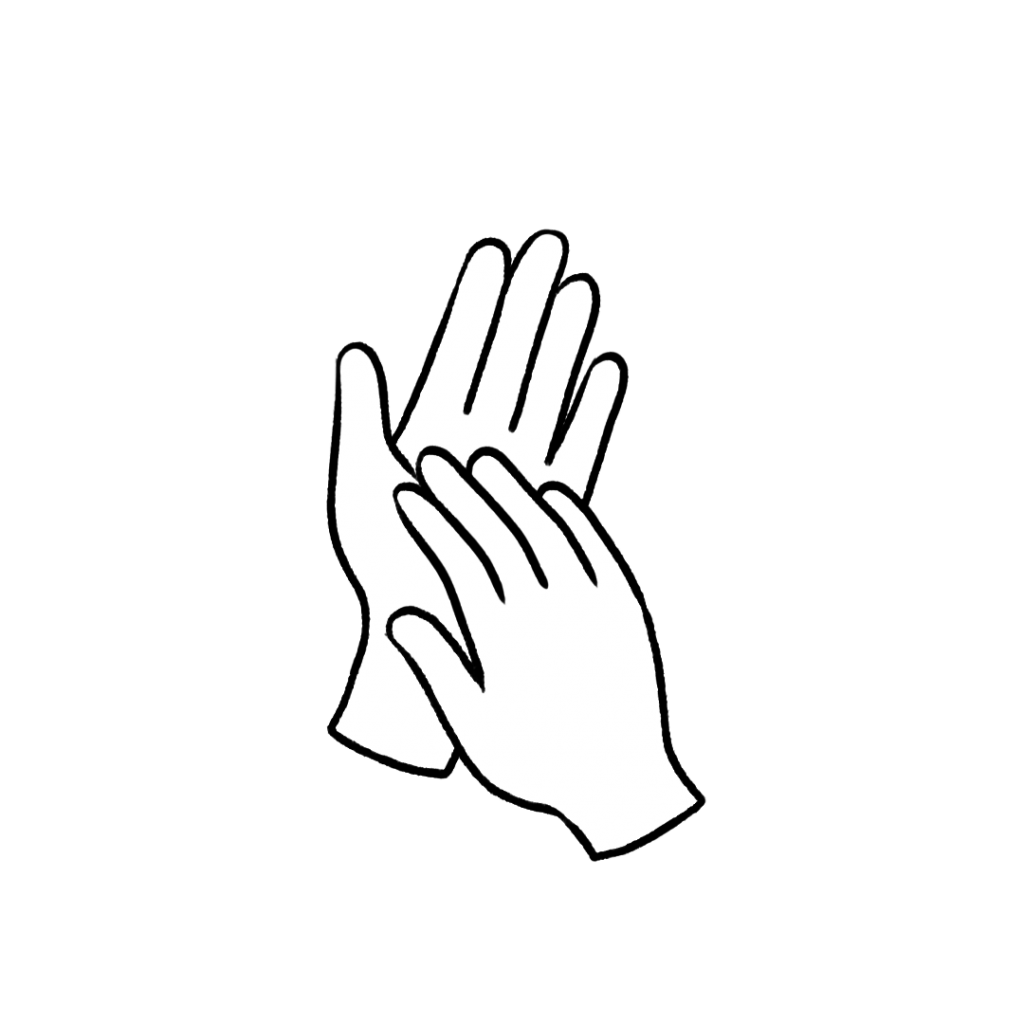 Always dilute an essential oil when using it on the skin. This essential oil recipe is unlikely to cause skin irritation when diluted properly. If the oil has been oxidized (left with the cap off for long periods of time) it is more likely to cause skin irritation. Check out this dilution chart for diluting this essential oil properly.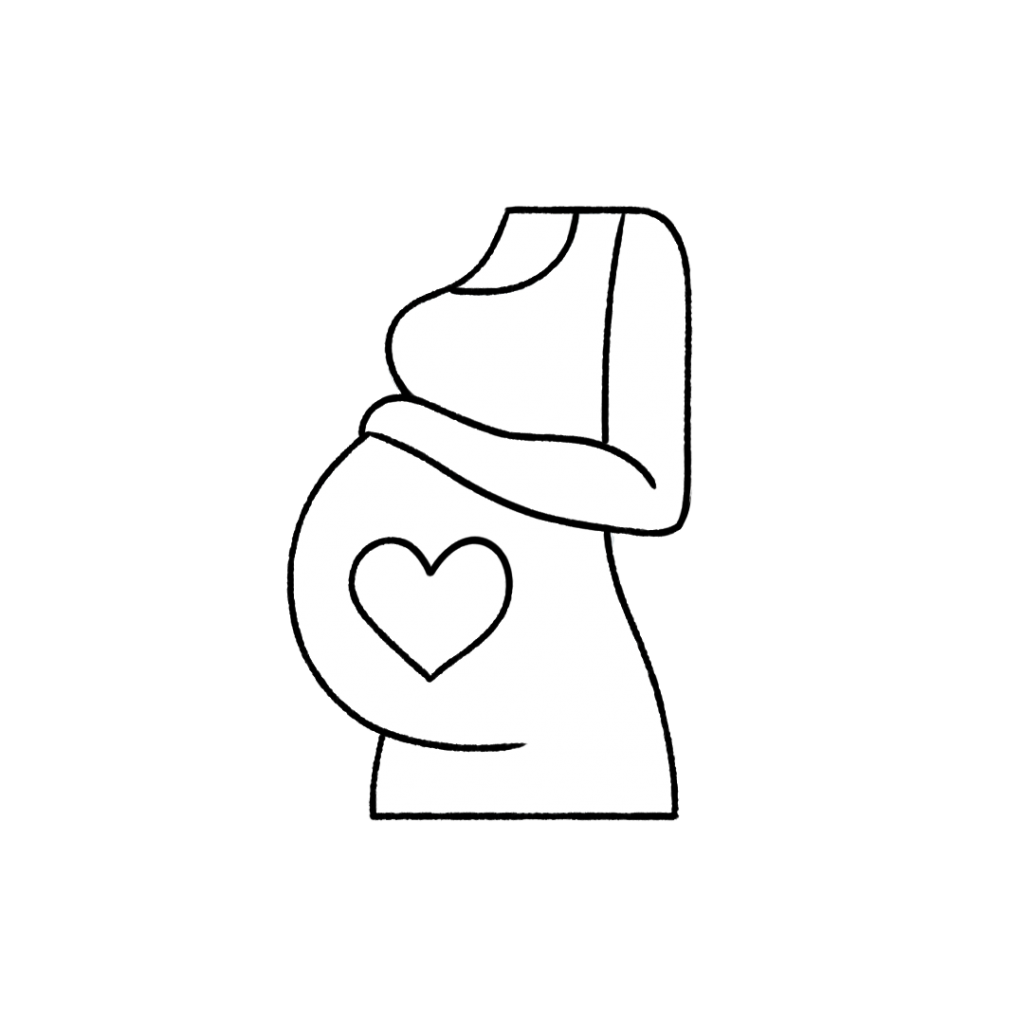 This recipe is not generally safe to use if you are pregnant. Consult your doctor prior to use.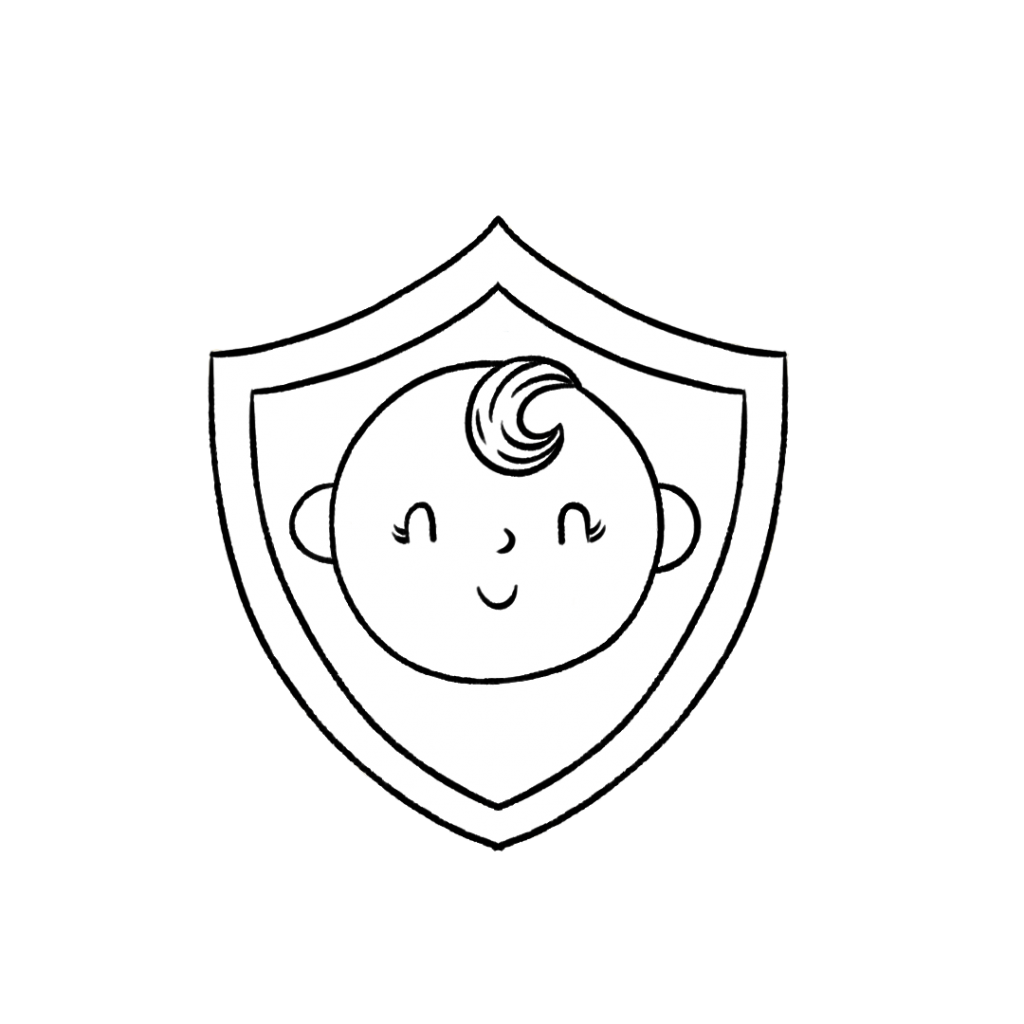 This recipe is safe to use with kids aged 2+.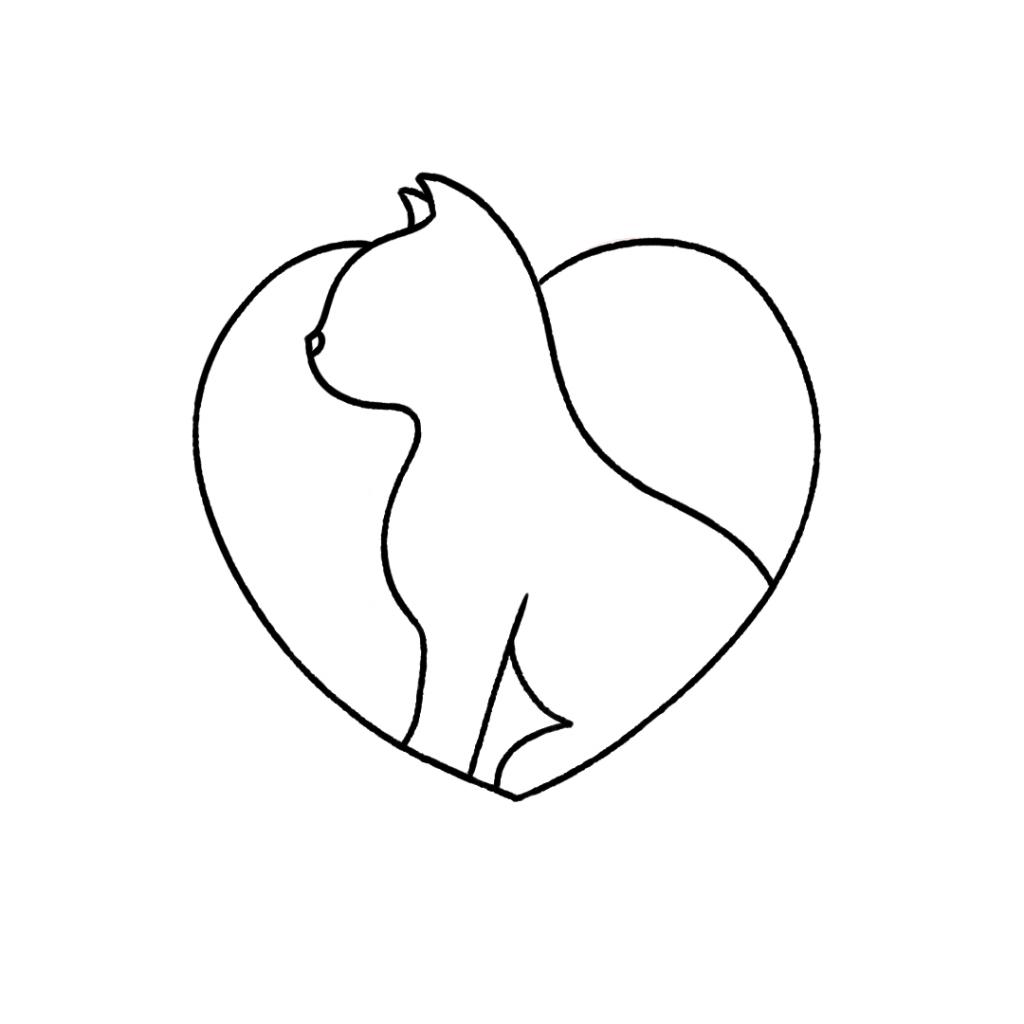 Cats may find the oils in this recipe irritating. However, we do not expect your cat to be disturbed if you use this recipe as directed. Just be mindful of your pet's behavior. For more information on using essential oils with cats, check out this blog post.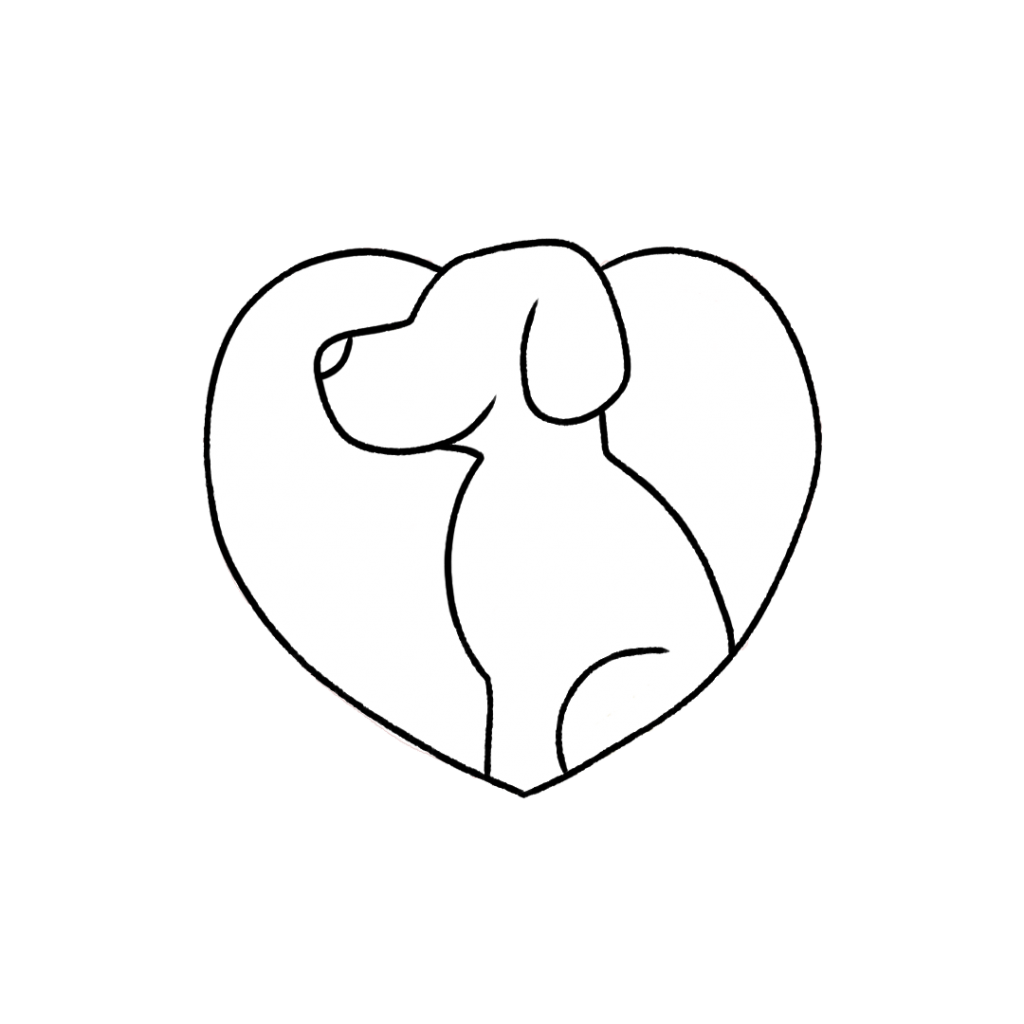 Dogs may find the oils in this recipe irritating. However, we do not expect your dog to be disturbed if you use this recipe as directed. Just be mindful of your pet's behavior. For more information on using essential oils with dogs, check out this blog post. 
We don't recommend ingesting essential oils unless under the direction of a doctor certified in aromatherapy. For more information on why we don't ingest essential oils check out this blog post.
*Please note: This post is a compilation of suggestions made by those that have extensively used essential oils and has not been verified scientifically with clinical tests nor reviewed by medical experts. It is anecdotal information and should be treated as such. For serious medical concerns, please consult your doctor. The statements given in this blog post have not been verified by the FDA
Stain Remover Recipe
Stain Remover with Essential Oils
Time: 5 mins.
Est. Shelf Life: 6 weeks (9 months preserved)
Yield: ~2.5 oz
Dilution Rate: ~2%
Ingredients
1 1/2 Tbsp liquid or castile soap*

20 drops Tea Tree Essential Oil

3 Tbsp hydrogen peroxide*

2 oz spray bottle

Geogard ECT* (optional)
Directions
Add liquid soap and Tea Tree Essential Oil to the spray bottle and swirl to mix.
Add the hydrogen peroxide to the spray bottle.
To use, spray or pour onto clothes before washing.
Notes
Tips: For tough stains, use an old toothbrush or scrubber and scrub the area with the stain remover. For large stains, add the mixture to a bucket of hot water and allow it to soak for a few hours before washing.
Your New Go-To Stain Remover!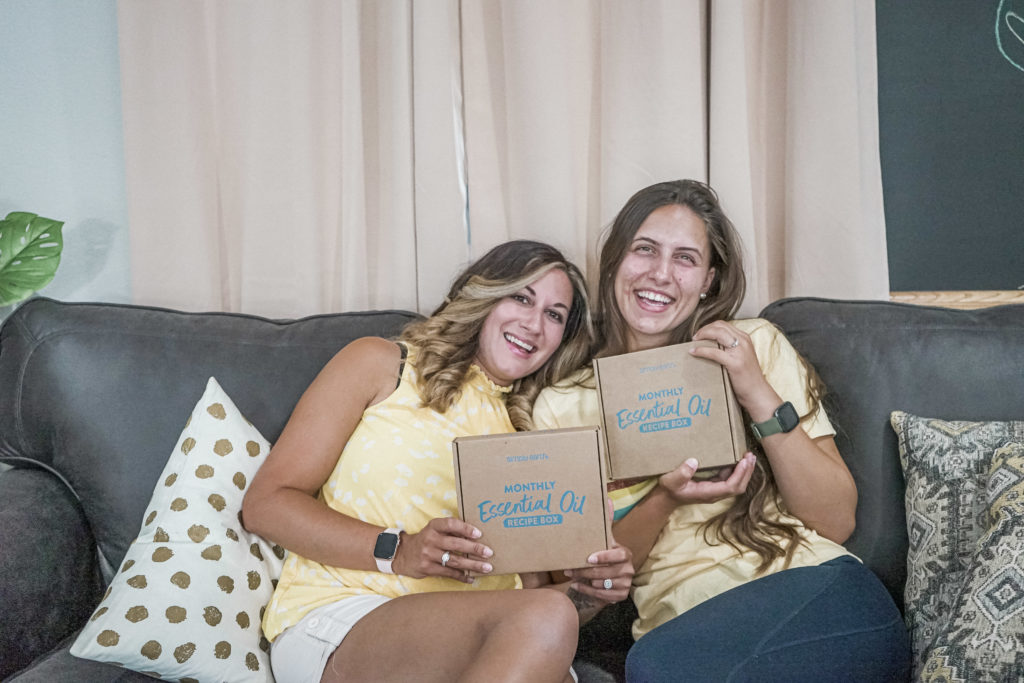 No more scrubbing! Spray and wash to remove the toughest of stains. This will become your new bff! Let us know how this recipe works for you. We'd love to hear about it on social media with @fromsimplyearth and in the comments below!
Are you ready to master essential oils? You get FREE access to our Hero Course if you subscribe to our Monthly Essential Oil Recipe Box. With it, you'll receive 4 pure essential oils, 6 aromatherapist-created recipes, and more—all delivered directly to your door each month for just $44.99/month. Plus, we'll give you a FREE Big Bonus Box!
Don't miss out on the all-natural fun that comes with the Recipe Box; get yours today: Subscribe now to learn how to use essential oils!
---
References:
Li WR, Li HL, Shi QS, Sun TL, Xie XB, Song B, Huang XM, "The dynamics and mechanism of the antimicrobial activity of tea tree oil against bacteria and fungi.", Appl Microbiol Biotechnol. 2017 Mar