Whether you're looking to save money or prefer to use toxin-free products, this DIY body powder recipe scented with essential oils is for you!
Store-bought body powder may contain allergens and other toxins like talc and artificial fragrances. However, we can't ditch body powders altogether. It's a nice addition to our morning routine as it keeps us feeling fresh. So, why not make our own homemade all-natural body powder? Simply Earth Morning Glory Body Powder is guaranteed to be talc-free. It's made up of all-natural ingredients and is highly absorbent. Infused with essential oils, this body powder will offer an amazing scent with added benefits. Go gather the ingredients and start making your own body powder now!
What I Love About This DIY Body Powder Recipe
I love the effects this recipe brings into my day! It keeps me feeling fresh and smelling great at the same time. The essential oils provide a very soft scent that also impacts my mood positively.
What's in This Morning Glory Body Powder Recipe?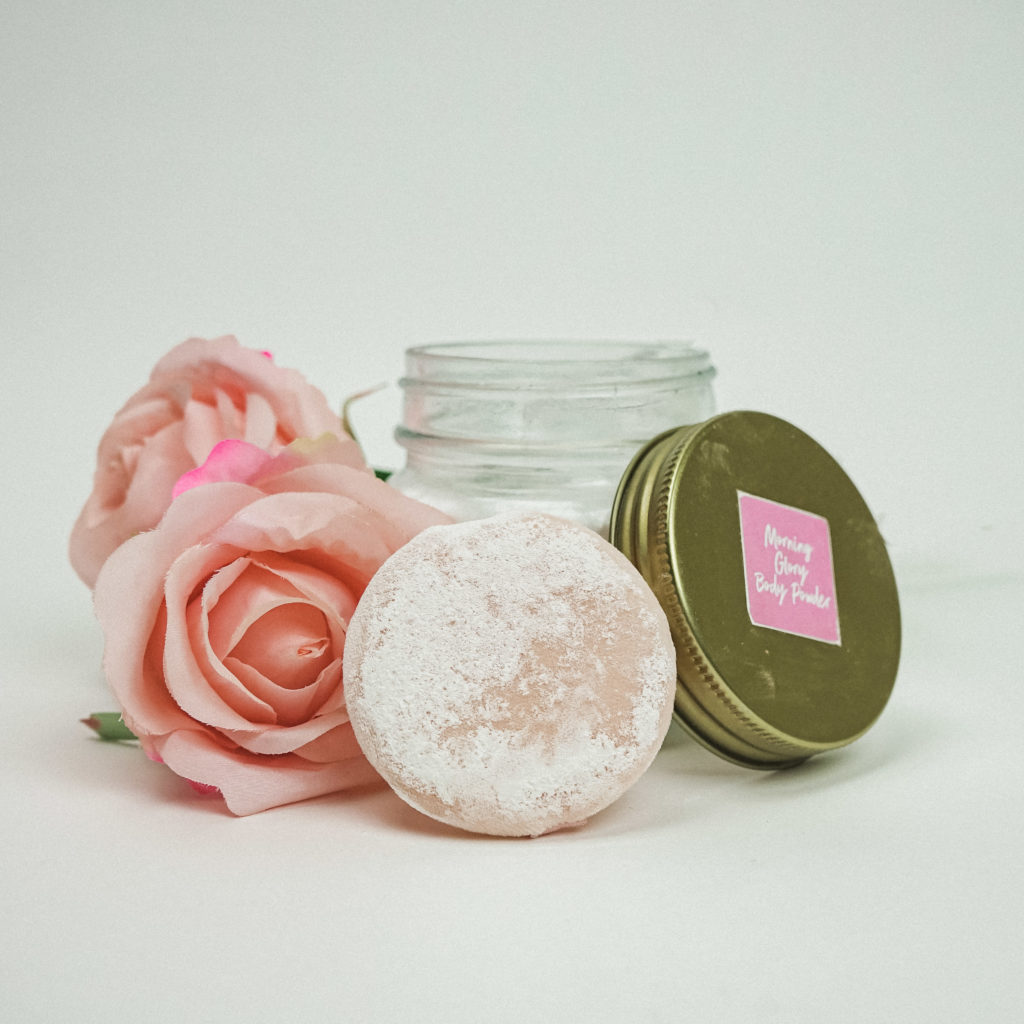 Kaolin Clay
We specifically chose Kaolin Clay for this recipe because of its mild and colorless nature. Unlike other strong clays, it does not absorb the skin's natural oil, so you don't have to worry about dryness. Kaolin Clay is also great in preventing chafing and rashes.
Cornstarch or Arrowroot Powder
Cornstarch or Arrowroot Powder makes a great base for natural body powders. They are both deodorizing and effective in minimizing fungal and bacterial growth. The powder's silky texture also helps soften and smoothen the skin.
Zinc Oxide
Zinc Oxide is another great all-natural ingredient for the skin. It is a nice alternative to talcum powder which is a toxic ingredient used in many commercial-grade body powders. In this study1, zinc oxide was actually found to be more effective in preventing skin irritations than talc.
Almond Oil
Unlike other carrier oils, Almond Oil is lightweight which makes it perfect for recipes like this. Almond oil dilutes the essential oils to make them safe for skin application.
Patchouli Essential Oil
Patchouli Essential Oil has a well-known scent largely used in the perfume industry. This oil's properties offer calming and uplifting benefits.
Citrus Burst Essential Oil Blend
Citrus Burst Essential Oil Blend is a wonderful blend of various citrus essential oils that offer energizing and uplifting benefits.
Clary Sage Essential Oil
Clary Sage Essential Oil is the foundation of this recipe's aroma. You will love its herbaceous, sweet, floral scent that provided soothing and relaxing benefits.
Body Powder Puff
Use a fluffy powder puff to use this recipe with ease. It also holds the body powder well until you pat it on your skin. A puff is included in the January 2022 Recipe Box for our subscribers.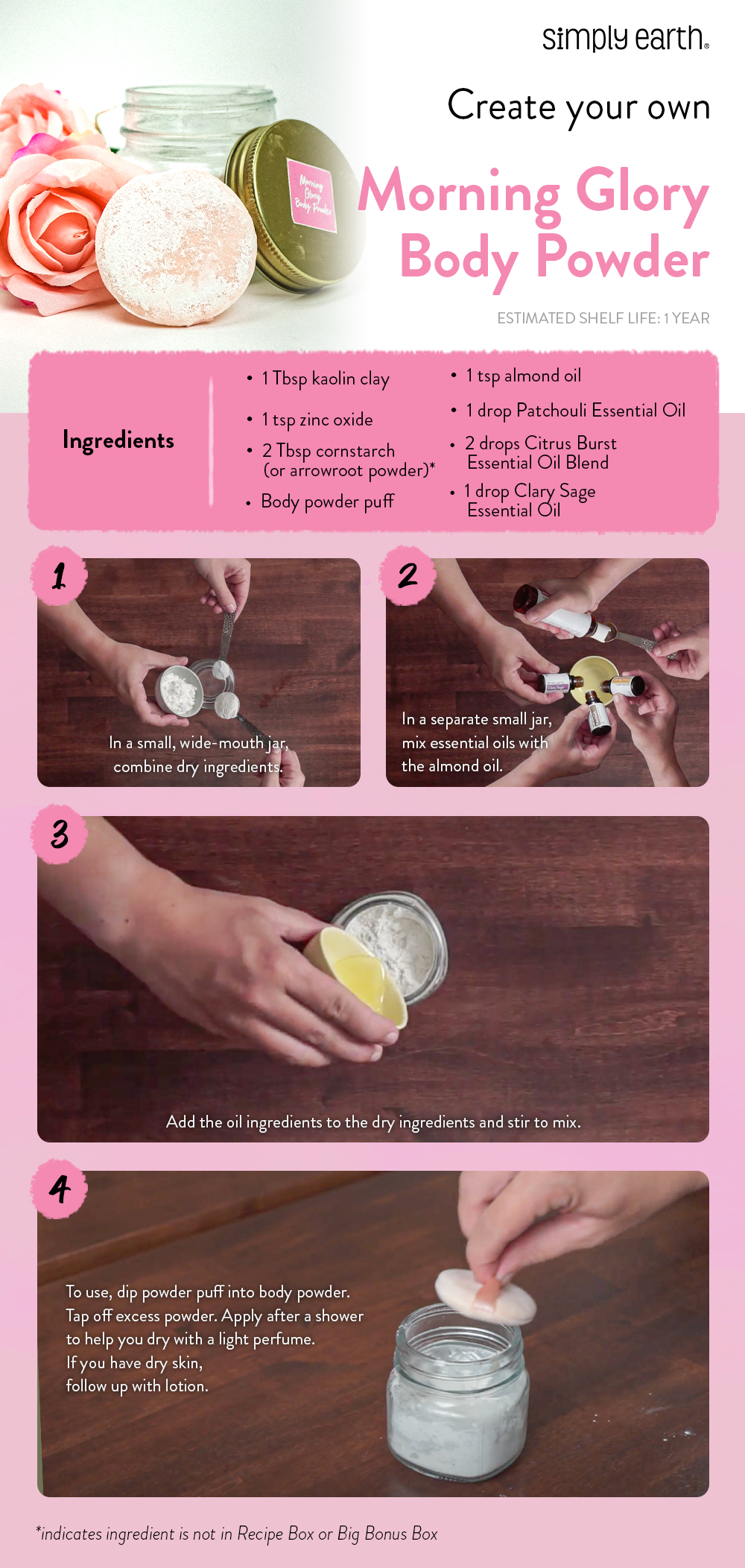 Things to Remember When Using This Recipe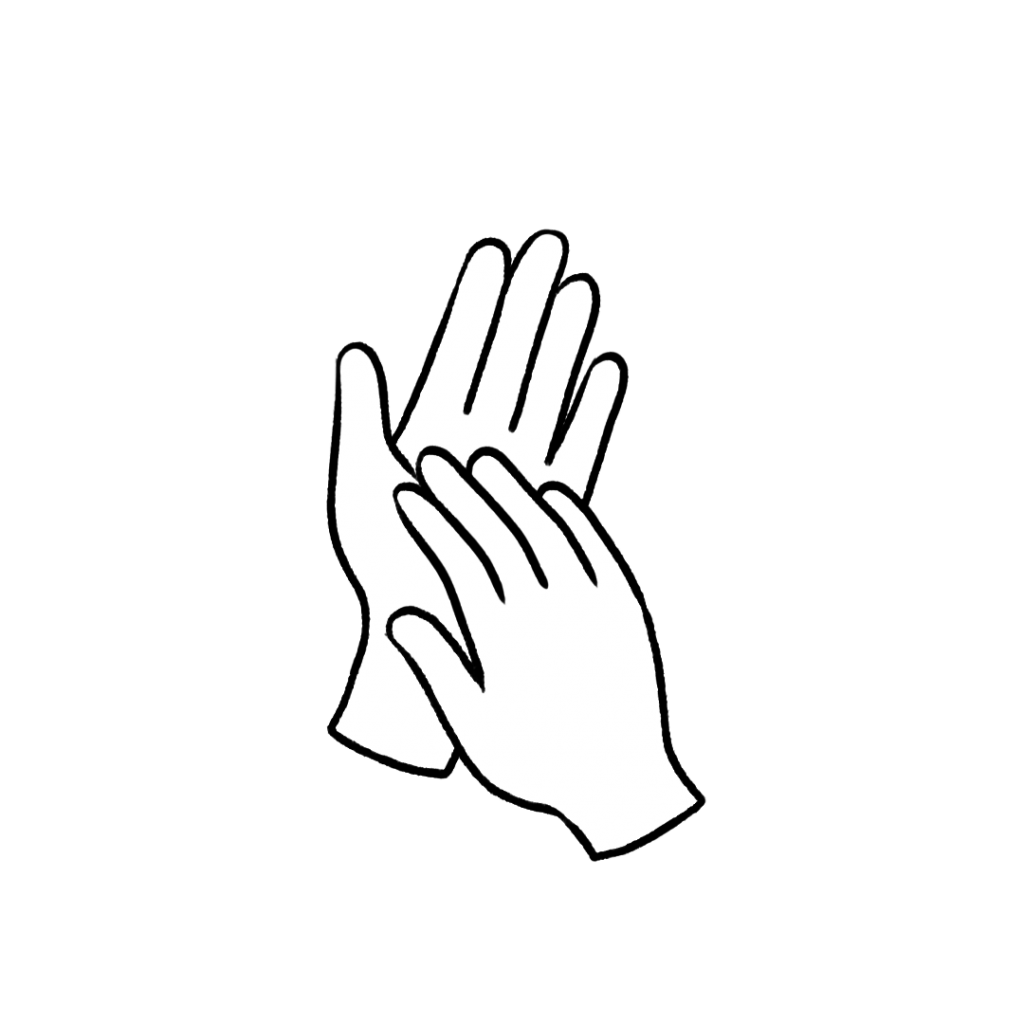 Always dilute an essential oil when using it on the skin. This essential oil recipe is unlikely to cause skin irritation when diluted properly. If the oil has been oxidized (left with the cap off for long periods of time) it is more likely to cause skin irritation. Check out this dilution chart for diluting this essential oil properly.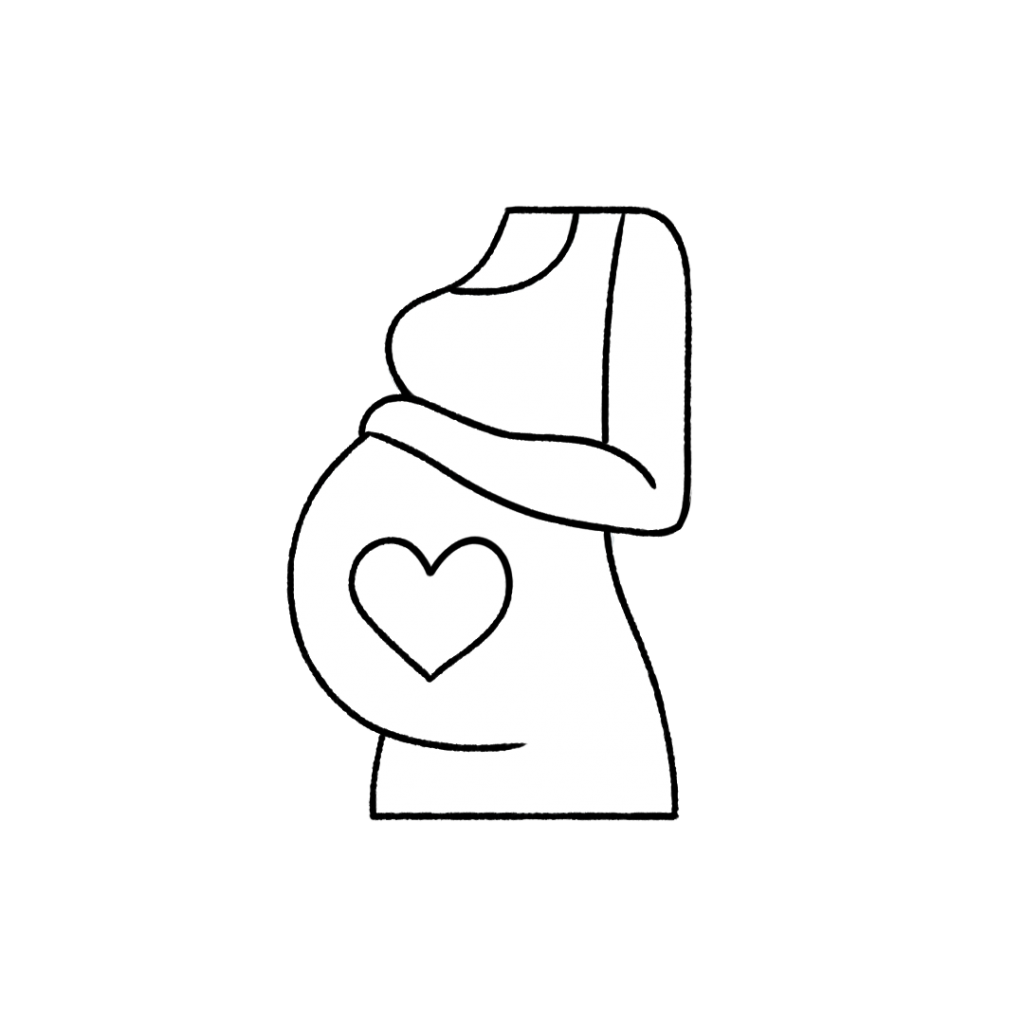 This recipe is generally safe to use if you are pregnant. Consult your doctor prior to use.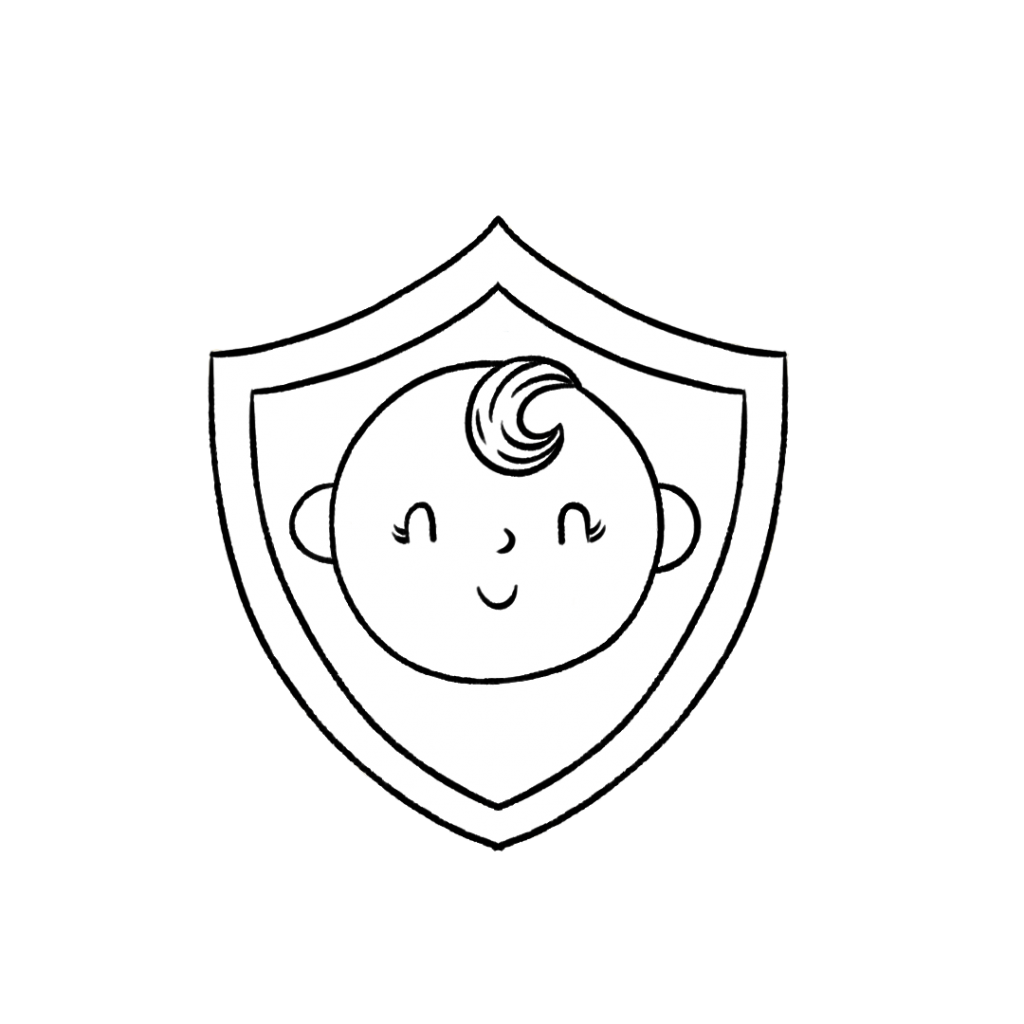 This essential oil recipe is safe to use with kids aged 10+.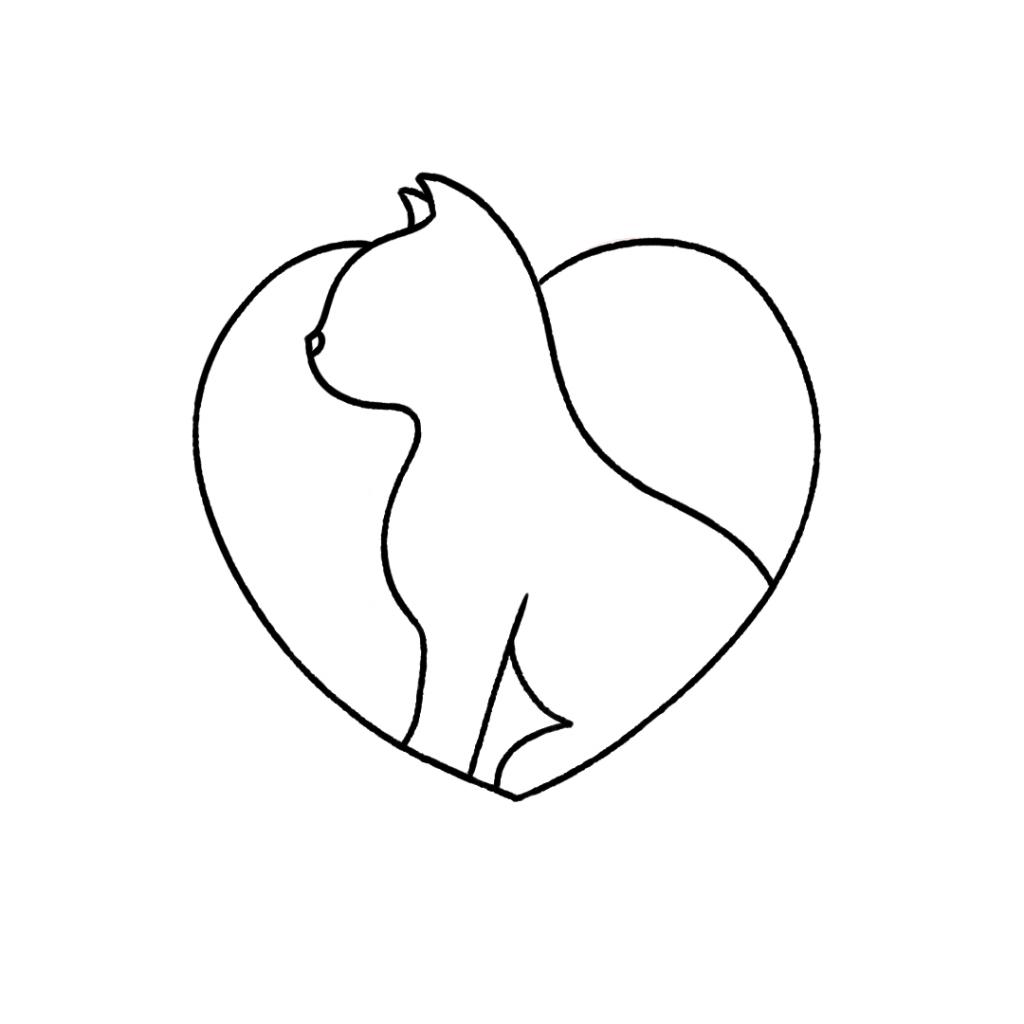 Cats may find the oils in this recipe irritating. However, we do not expect your cat to be disturbed if you use this recipe as directed. Just be mindful of your pet's behavior. For more information on using essential oils with cats, check out this blog post.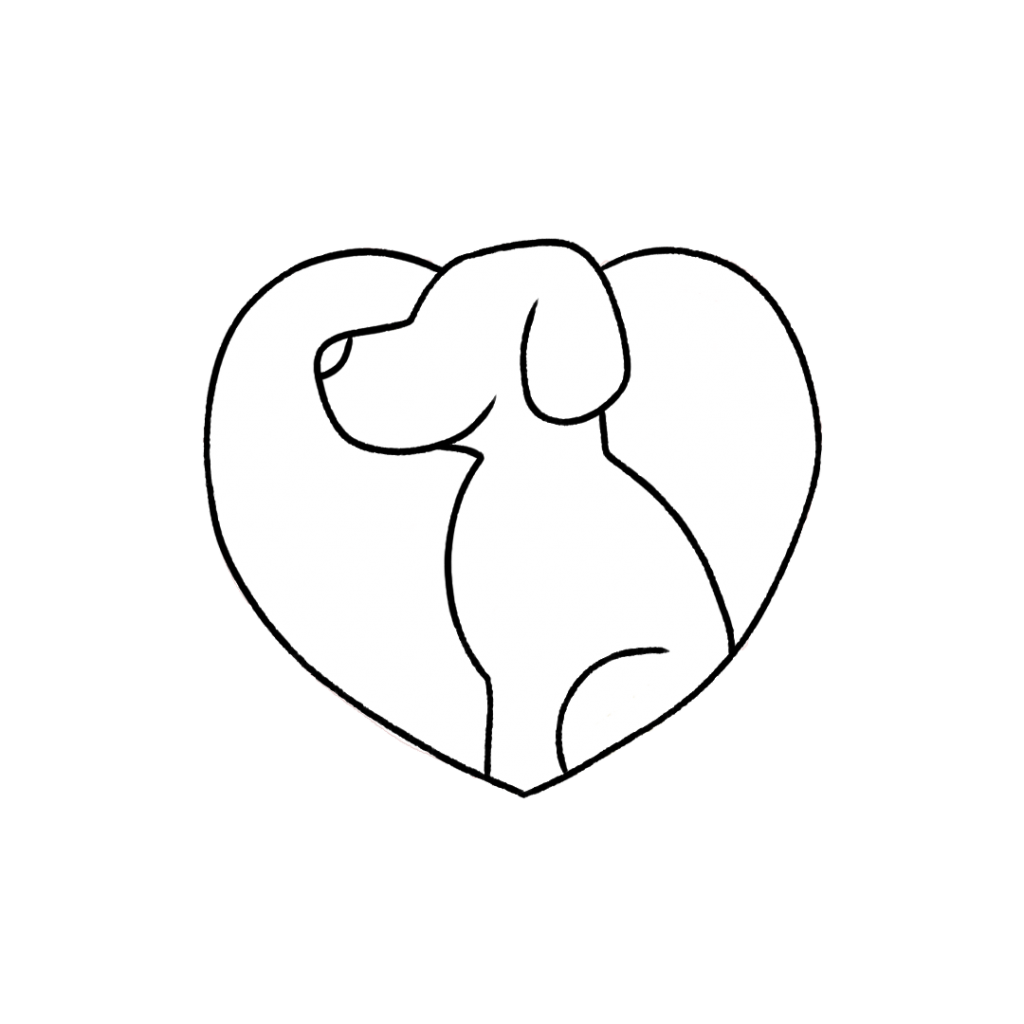 This essential oil recipe is generally safe to use around dogs. For more information on using essential oils with dogs, check out this blog post. 
We don't recommend ingesting essential oils unless under the direction of a doctor certified in aromatherapy. For more information on why we don't ingest essential oils check out this blog post.
*Please note: This post is a compilation of suggestions made by those that have extensively used essential oils and has not been verified scientifically with clinical tests nor reviewed by medical experts. It is anecdotal information and should be treated as such. For serious medical concerns, please consult your doctor. The statements given in this blog post have not been verified by the FDA
Morning Glory Body Powder Recipe
Morning Glory DIY Body Powder Recipe With Essential Oils
Ingredients
1 Tbsp kaolin clay

2 Tbsp cornstarch (or arrowroot powder)*

1 tsp zinc oxide

1 tsp almond oil

1 drop Patchouli Essential Oil

2 drops Citrus Burst Essential Oil Blend

1 drop Clary Sage Essential Oil

Body powder puff
Directions
In a small, wide-mouth jar, combine dry ingredients.
In a separate small jar, mix essentials with the almond oil.
Add the oil ingredients to the dry ingredients and stir to mix. 
To use, dip the powder puff into body powder. Tap off excess powder. Apply after a shower to help you dry with a light perfume after a shower. If you have dry skin follow up with lotion.
Stay Fresh and Smell Great Naturally!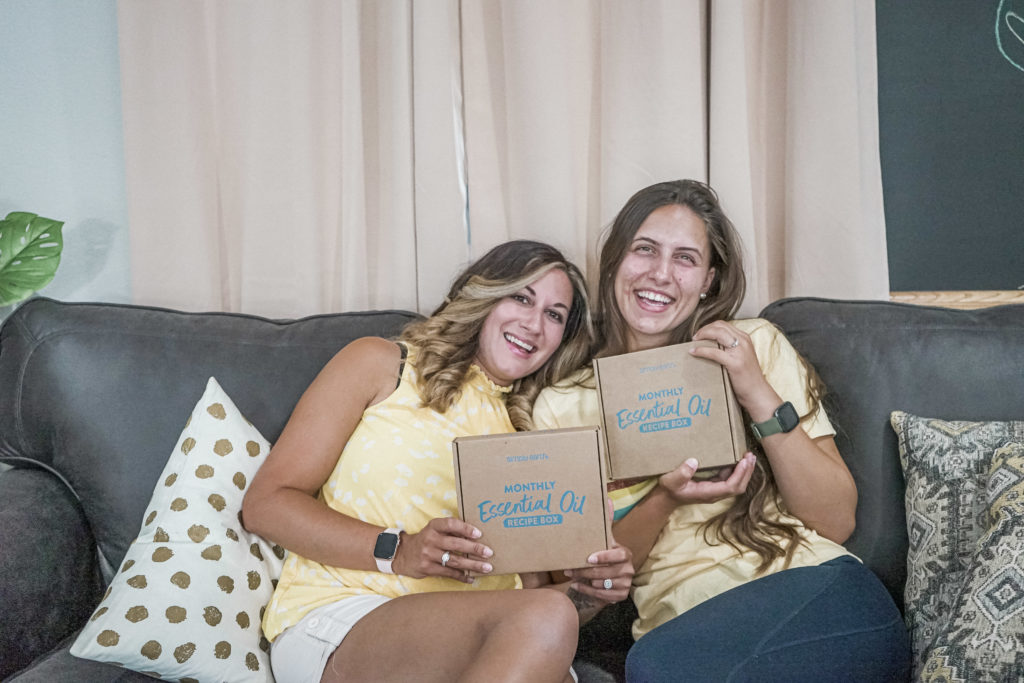 Essential oils are such wonderful gifts from nature. They not only make DIY products smell good but also provide a wide array of benefits. What is your favorite essential oil? We'd love to hear about it on social media with @fromsimplyearth and in the comments below!
Are you ready to master essential oils? You get FREE access to our Hero Course if you subscribe to our Monthly Essential Oil Recipe Box. With it, you'll receive 4 pure essential oils, 6 aromatherapist-created recipes, and more—all delivered directly to your door each month for just $44.99/month. Plus, we'll give you a FREE Big Bonus Box!
Don't miss out on the all-natural fun that comes with the Recipe Box; get yours today: Subscribe now to learn how to use essential oils!
References:
Chaithirayanon S. Comparative Study between Talcum and Zinc Oxide Cream for the Prevention of Irritant Contact Diaper Dermatitis in Infants. 2016 Nov