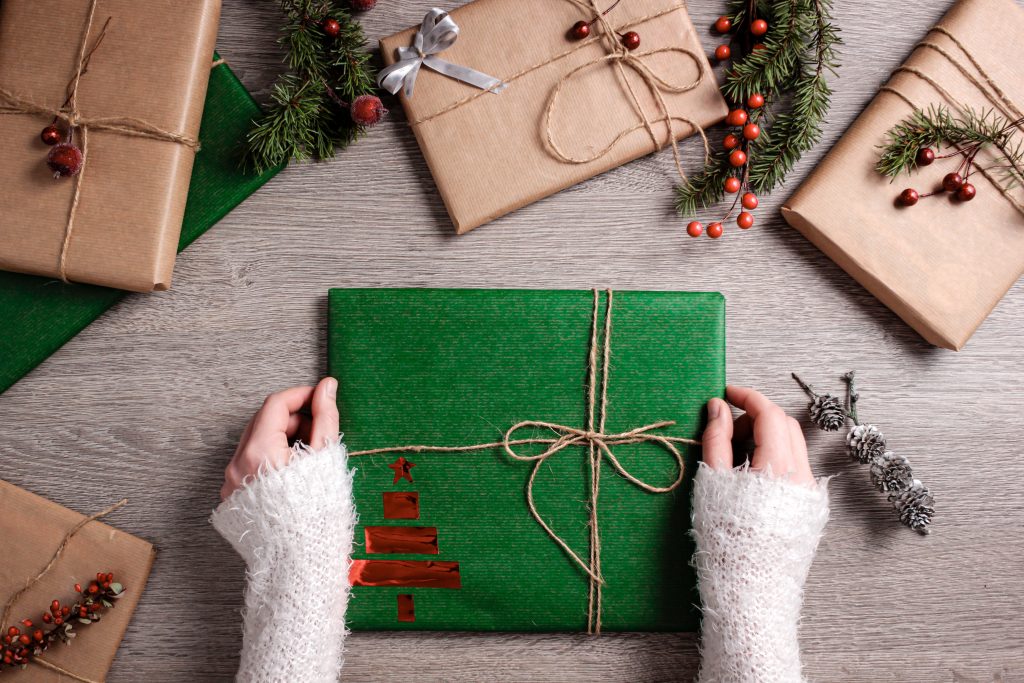 There's something so fun about giving out homemade gifts, they seem to add more meaning. Here's an idea for an easy gift that's simple to make, all natural, and will make homes smell great. Make it yourself or get the kiddos together to make gifts grandma will love! I'm thinking about making this with my students this year as a gift to give.
We also included various Christmas Diffuser Blends recipes for you to choose from to match the favored scent of your gift recipient.
What I Love About This Recipe
I love that this is something that came from the heart! It's super easy to make and can be a life saver to those who don't have outlets near them!
What's in This Recipe?
here are the different blends that can be used with this DIY diffuser and air freshener!

Things to Remember When Using This Recipe
Make sure to check the safety on the essential oil bottles that you are using! Some oils are not safe to use around young children, dogs and cats, or pregnant and breastfeeding women.
Never ingest any essential oil, even if it's generally regarded as safe. For more information on why we don't ingest essential oils, check out this blog post.
These statements have not been evaluated by the Food and Drug Administration. This product is not intended to diagnose, treat, cure, or prevent any disease.
Christmas Diffuser Recipe
How to Make Adorable Christmas Diffuser Blends
Ingredients
Small jar (we used a 4 oz jar)

Metal ring (part of the lid)

Pretty paper

A ribbon (optional)

Baking soda

Your favorite Christmas Diffuser Blend
Directions
Fill the jar with baking soda – this will help absorb stinky odors
Add your favorite Christmas diffuser blends using your essential oils to the baking soda
Place paper over lid and cut to size (tip: use the lid ring as a template!)
Attach paper to jar with metal ring
Poke small holes into the paper to let the scent waft through the air (use a toothpick or tack)
Tie a ribbon around the jar for a decorative touch
Refresh with essential oils as desired – this baby will last as long as you want it to!
Who Will You Gift This To?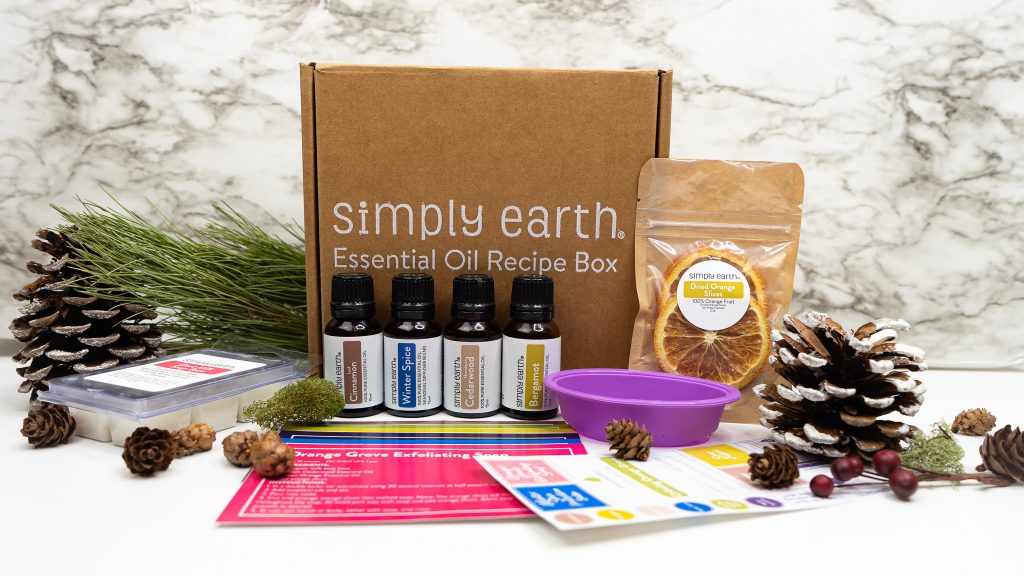 There you have it – an easy-peasy, adorable gift with great Christmas diffuser blends too! Who will you give this to? Let us know by commenting below or connecting with us on social media @fromsimplyearth!
Subscribe today to our Essential Oil Recipe Box. Each month, you can receive four full-size 100% pure essential oils, six natural recipes, plus the ingredients you need to make them in our Recipe Box.
With the box, you'll learn new ways to use essential oils, make more essential oil roll-on recipes, and have the peace of mind that you are making your home toxin-free. This month of April, we focus on Home Detox. This box is worth over $150 if priced from the Big Essential Oil Companies. You get all those goodies from Simply Earth for only $44.99. Go get it!