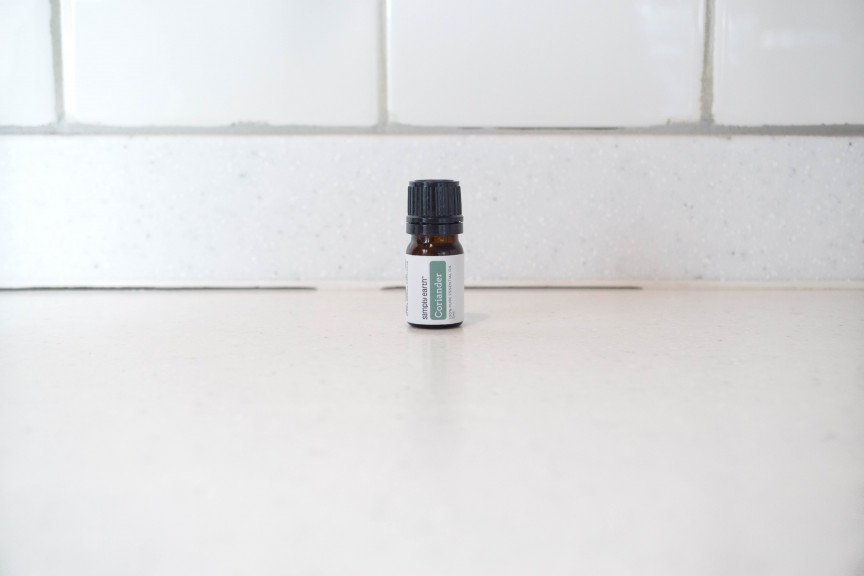 Forgot where you left your keys? Get some coriander to help you with your memory!
Used since Ancient Egypt's time, the coriander plant was widely cultivated all over Europe and the Middle East. It is native of Morocco and known to be one of the very first culinary herbs. Since then, coriander has been known to carry a wide variety of uses we'll investigate below.
Coriander Essential Oil comes from the same plant that produces Cilantro Essential Oil but is extracted from the seed rather than the leaves. The plant is soft and would grow up to 20 inches tall, with small umbels of flowers, white or very pale pink in color. The seed oil comes out colorless to pale yellow in color.
Coriander essential oil has a sweet, spicy, and woody aroma, making it a popular choice in the kitchen. It is known to blend well with minty and fresh essential oils like cousins peppermint and wintergreen oil because, when combined, they give off a refreshing and clean scent.
Uses and Benefits
Aromatherapeutic Oil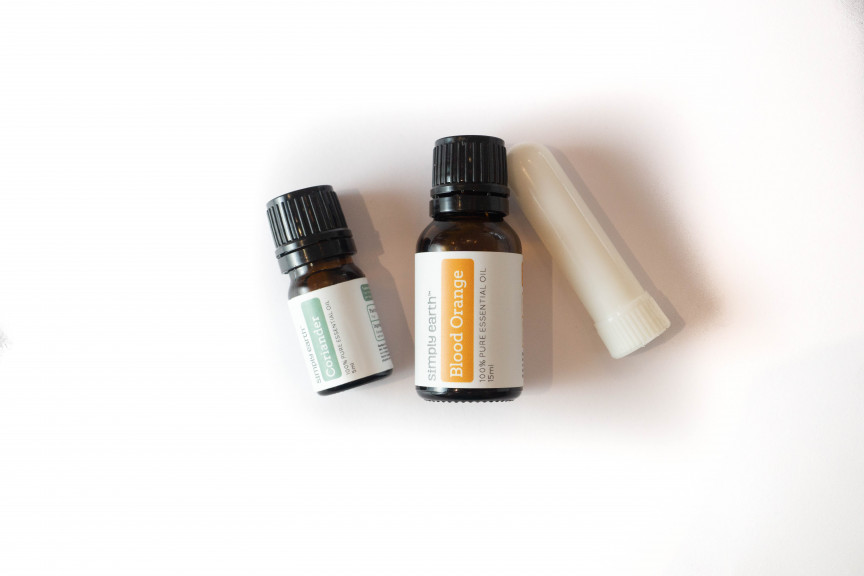 The Coriander Essential Oil has specific components and flavonoids that act in a similar way to diazepam, a tranquilizing muscle-relaxant drug used to relieve and help with stress and anxiety. Coriander Essential Oil can impart a sense of euphoria, helping with stress and making it a useful aromatherapeutic oil. Try this inhaler recipe to keep the blues away.
Memory-improving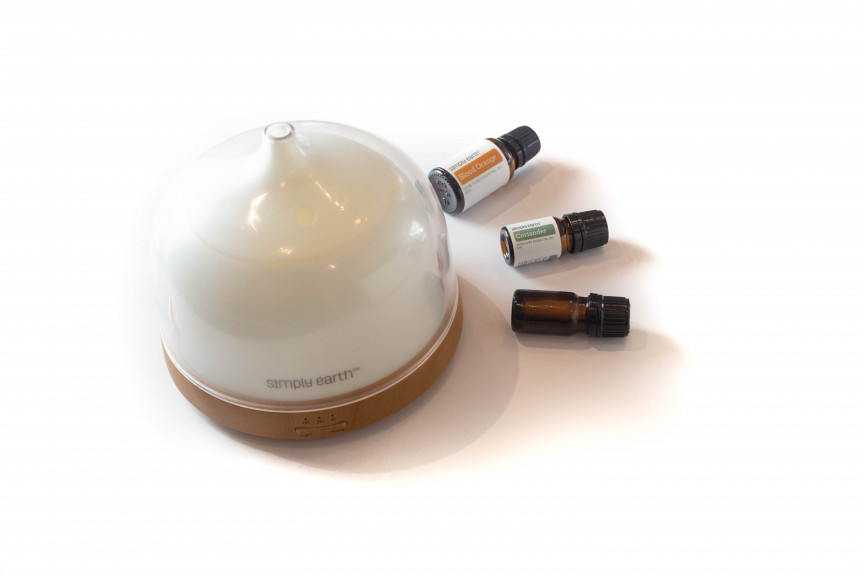 One of the major chemical components of the coriander essential oil is linalool which, according to one study, shows strong association with improvements in learning, memory, and cognitive health in general. It also helps improve your mood in a whiff!
Try making this Mood Lifting Diffuser Blend.
Anti-bacterial and anti-infectious
The anti-bacterial and anti-infectious properties of coriander can be useful for infections, specifically those of the respiratory and urinary tract. Another study showed that this essential oil can also be used to treat skin infections because of its anti-bacterial properties.
Immune Support Master Blend
Blend oils to make a stock bottle. Add drops to a cream, oil, bath, candle, or diffuser. Put a drop in your shampoo or add to an unscented liquid soap.
Promotes a healthier digestive system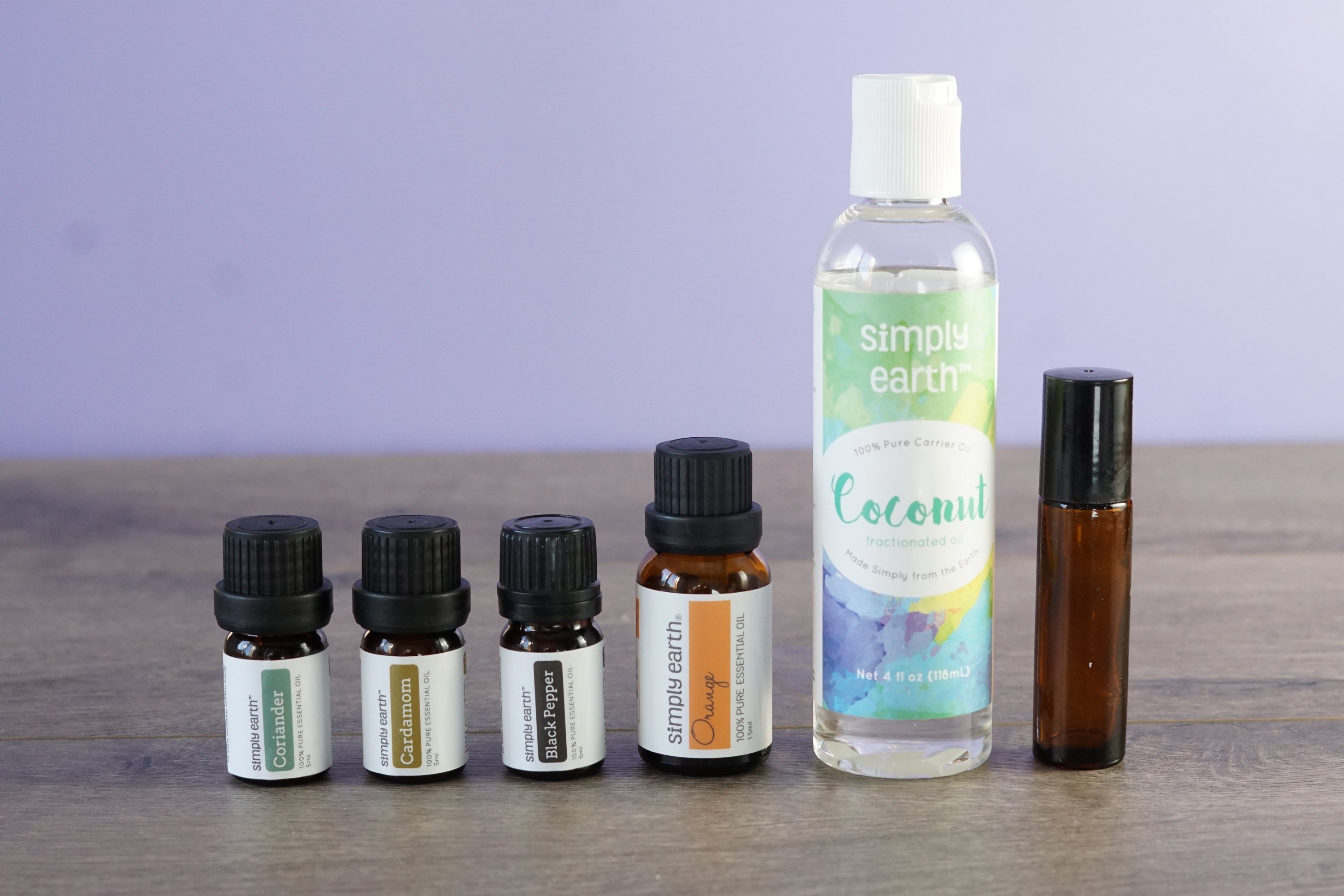 It has been shown that Coriander Essential Oil works as an effective antibiotic against E. coli, more effective than rifaximin, an over-the-counter drug. E. coli is a bacteria that may cause Irritable Bowel Syndrome. This essential oil has useful antispasmodic and stomachic properties that may aid those with IBS. It also helps relieve constipation!
Analgesic for aches and pains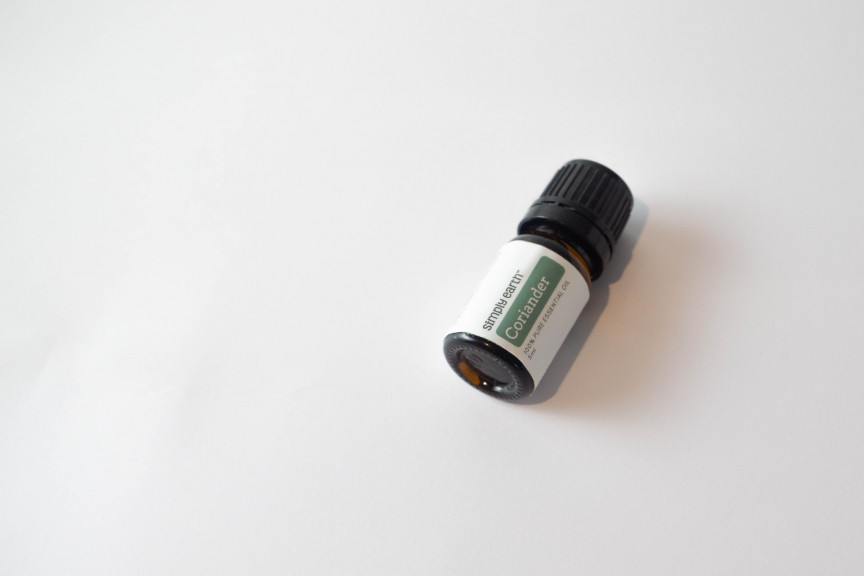 Those experiencing painful symptoms caused by osteoarthritis and rheumatic pain may benefit from the analgesic properties of the coriander essential oil. It can also soothe and help relax muscles after a long day. I usually get tense around my shoulders and neck and indulging in a warm bath at the end of the day makes everything so much better. I always look at this recipe for help.
Tension Relief Bath
Add this mix to 1-ounce milk or 1 teaspoon carrier oil and run under warm water for a fragrant, relaxing bath.
Coriander Essential Oil is truly beneficial to everyone – especially those who always have stomach problems. Try this essential oil out and tell us how you liked it on the comments below!
These statements have not been evaluated by the Food and Drug Administration. This product is not intended to diagnose, treat, cure, or prevent disease.