Wish your lotion could do a bit more than just moisturize?
You may have used one lotion brand for years, but have you taken the time to read its label and know its ingredients? Even those that claim to be all-natural may not be totally safe. Go and grab your lotion bottle and check the ingredients.
You don't need to spend a lot of time looking for harmful toxins. Just try to look for the ingredient labeled "fragrance"; it may sound harmless and even beneficial to make your skin smell good, but "fragrance" can be a cocktail of undisclosed toxic chemicals.
Here's a non-toxic essential oil lotion recipe I know you will love. The essential oils used in this recipe will not only provide wonderful fragrance but will also improve your lotion's ability to make your skin look and feel good.
What I Love About This Self-Care Lotion Recipe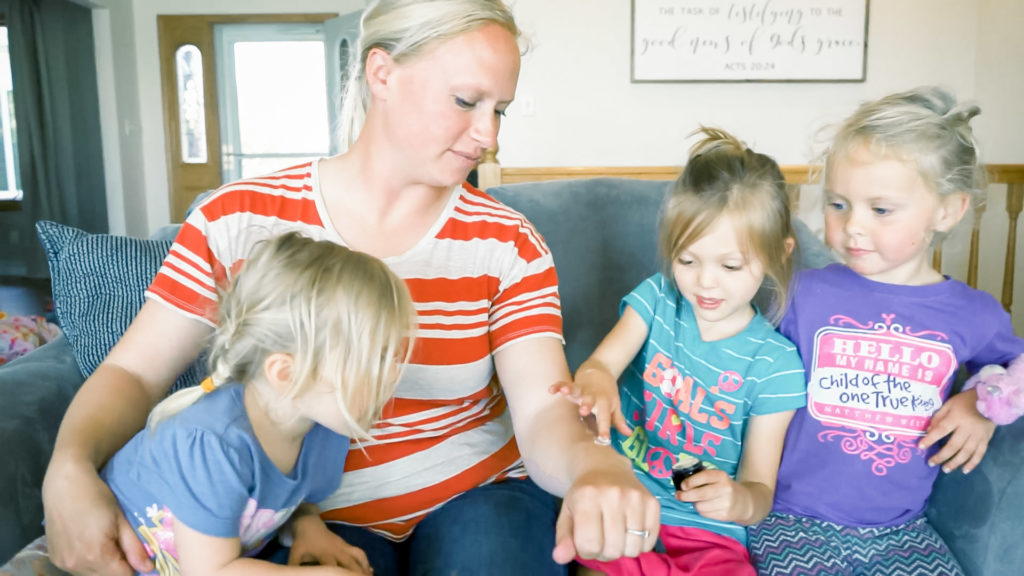 I love the blend of the essential oils used in this recipe. It smells amazing, and I can be confident that no harmful chemicals are in it. Plus, I can use the lotion base and add different essential oil blends to customize its fragrance and give it as a gift.
What's in This Essential Oil Lotion Recipe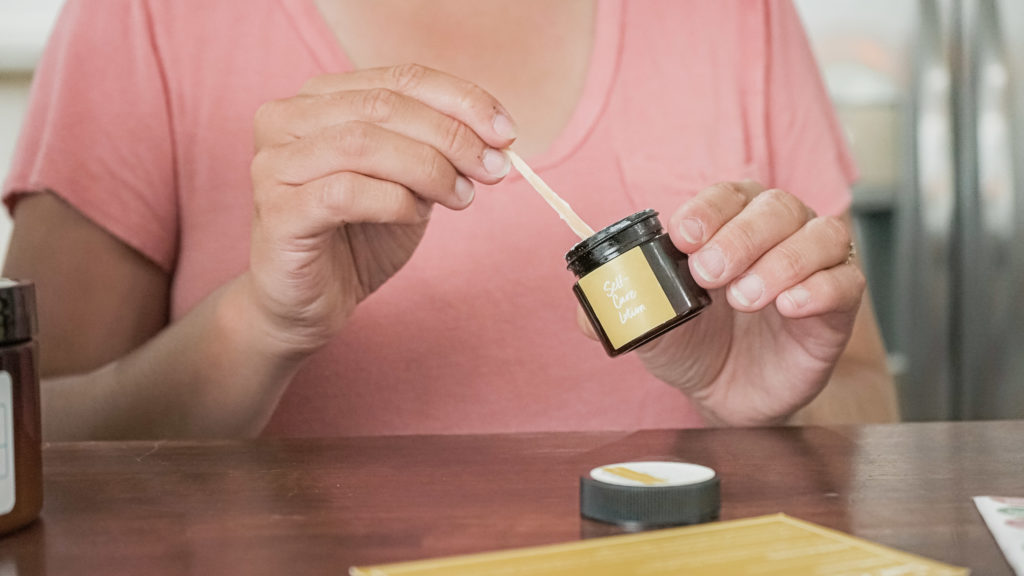 Spearmint Essential Oil
First off, Spearmint Essential Oil has great antioxidant and cleaning properties that make it a wonderful addition to skincare recipes. It also contains menthol that has a sedative effect that promotes relaxation and reduces stress and anxiety as shown in a study1. This makes your lotion not only great for the skin but also for improving your overall wellness.
Grapefruit Essential Oil
Natural and organic lotions usually use citrus oils because of their fresh, citrusy aroma and wonderful properties for the skin. Like other citrus oils, Grapefruit Essential Oil has antibacterial properties that help treat skin diseases and improve overall skin health as shown in a study2. The fresh, sweet citrus smell of grapefruit also helps soothe stress. A study showed a decline in cortisol levels upon inhalation3.
Homebody Essential Oil Blend
Homebody Essential Oil Blend is a great blend to be used in this all-natural essential oil lotion. It is infused with essential oils that are amazing for the skin. Plus, it has a calming and uplifting effect on mood. Such a great blend!
Lotion Base
This recipe is just basically pour and mix. We have a ready-made all-natural lotion base for you! This lotion is a blend of pure shea, cocoa, tucuma butters and other skin-loving natural ingredients that will improve your skin appearance and health!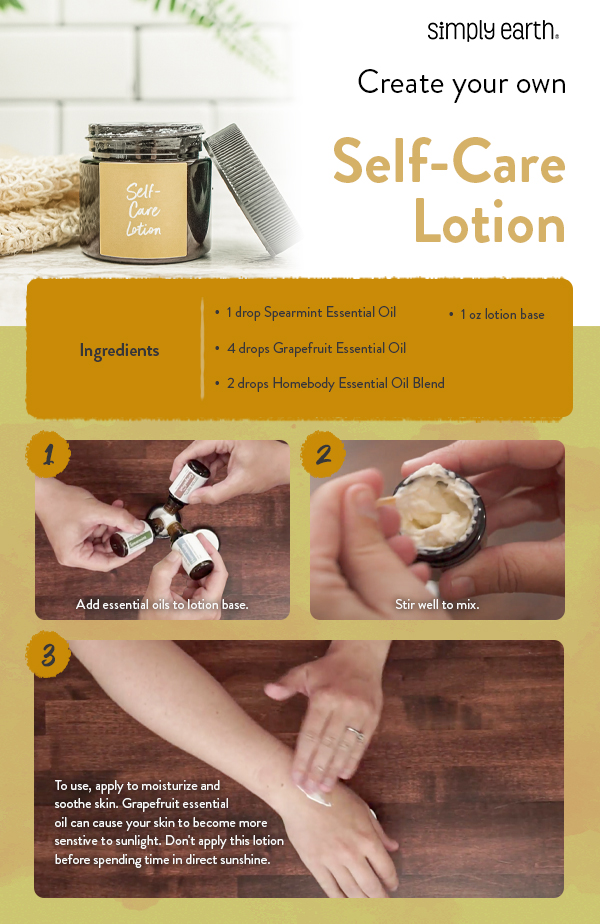 Things to Remember When Using This Lotion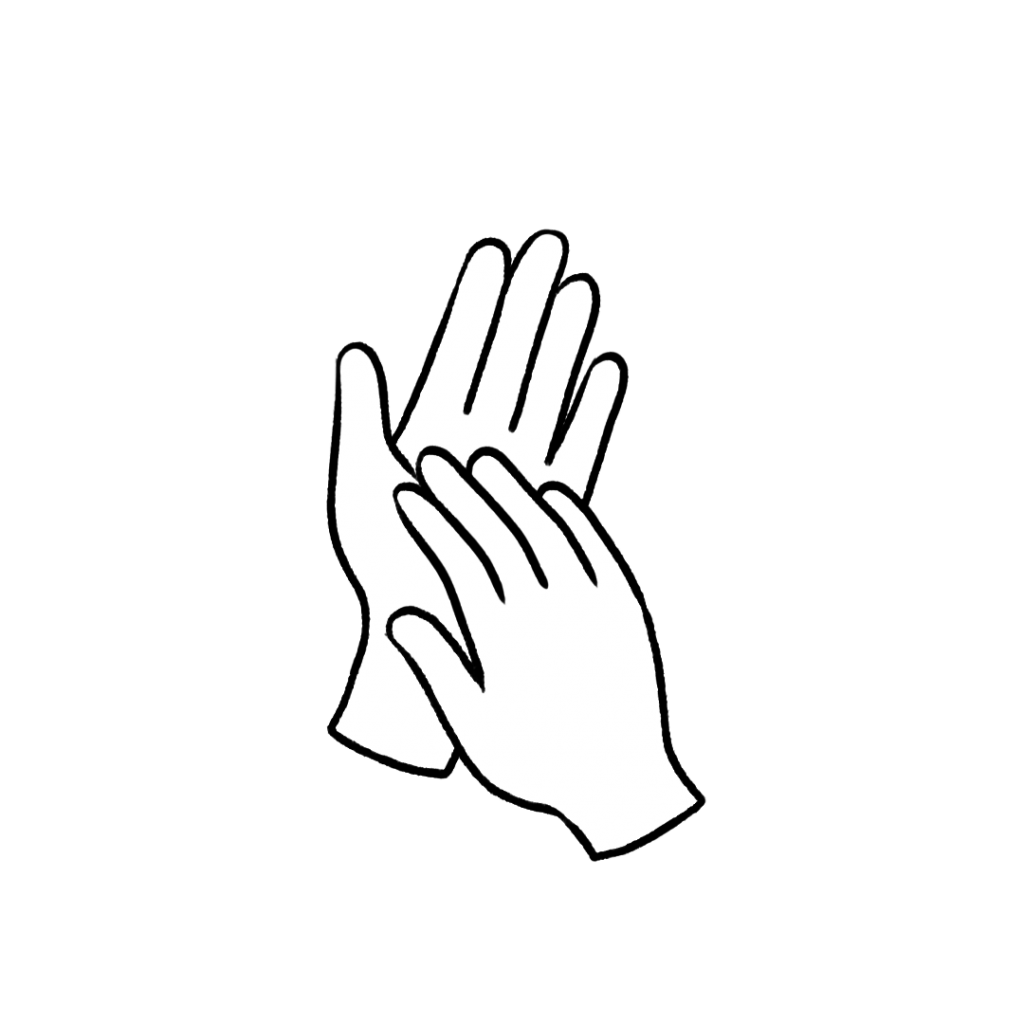 Always dilute an essential oil when using it on the skin. The lotion in this recipe safely dilutes the essential oils in this recipe.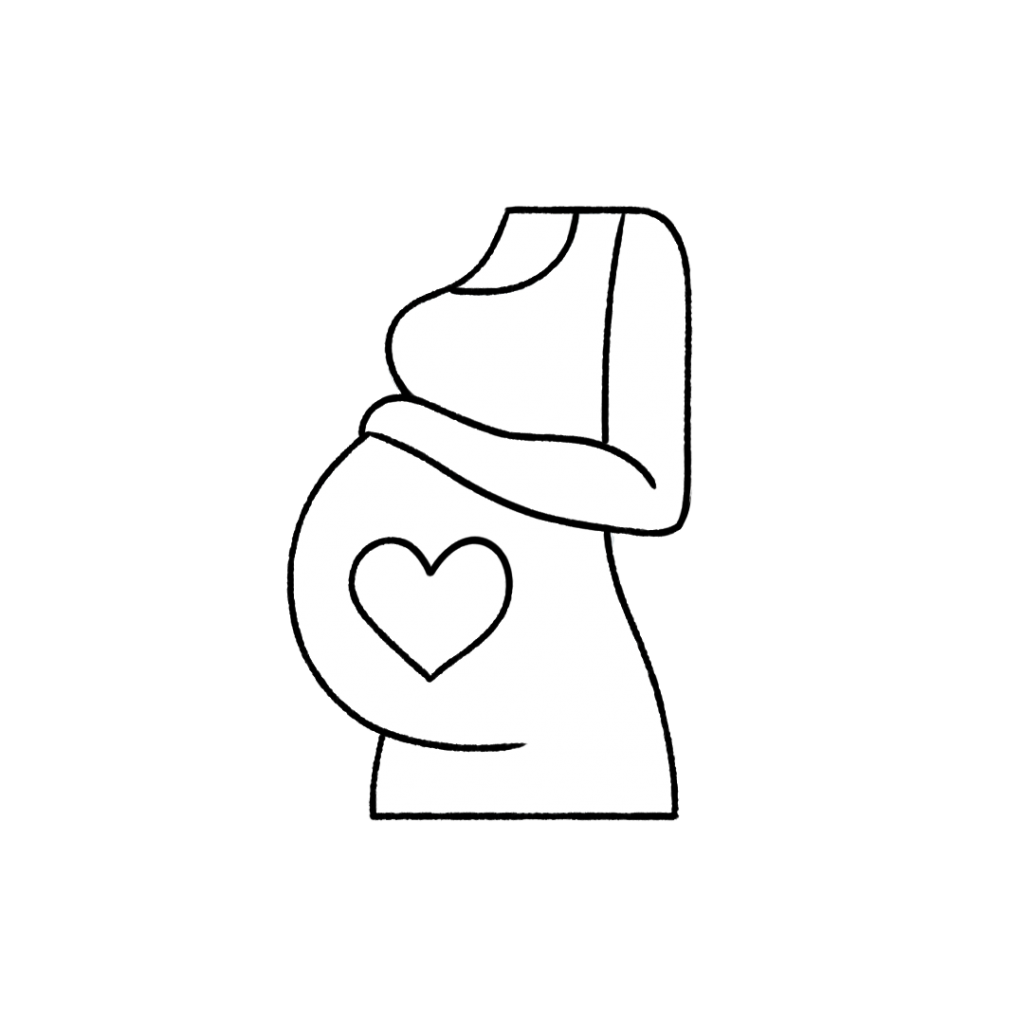 This recipe is generally safe to use if you are pregnant. Consult your doctor prior to use.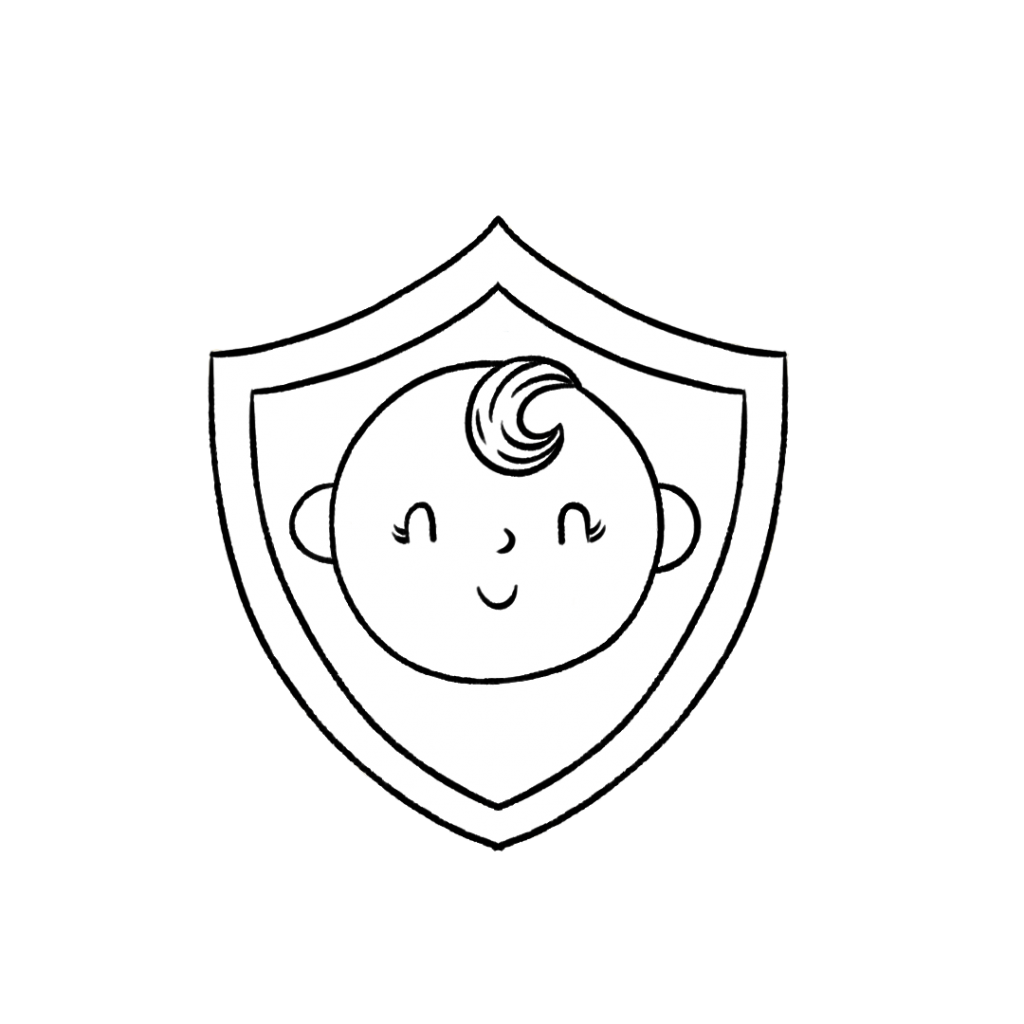 This essential oil recipe is safe to use with kids age 2+.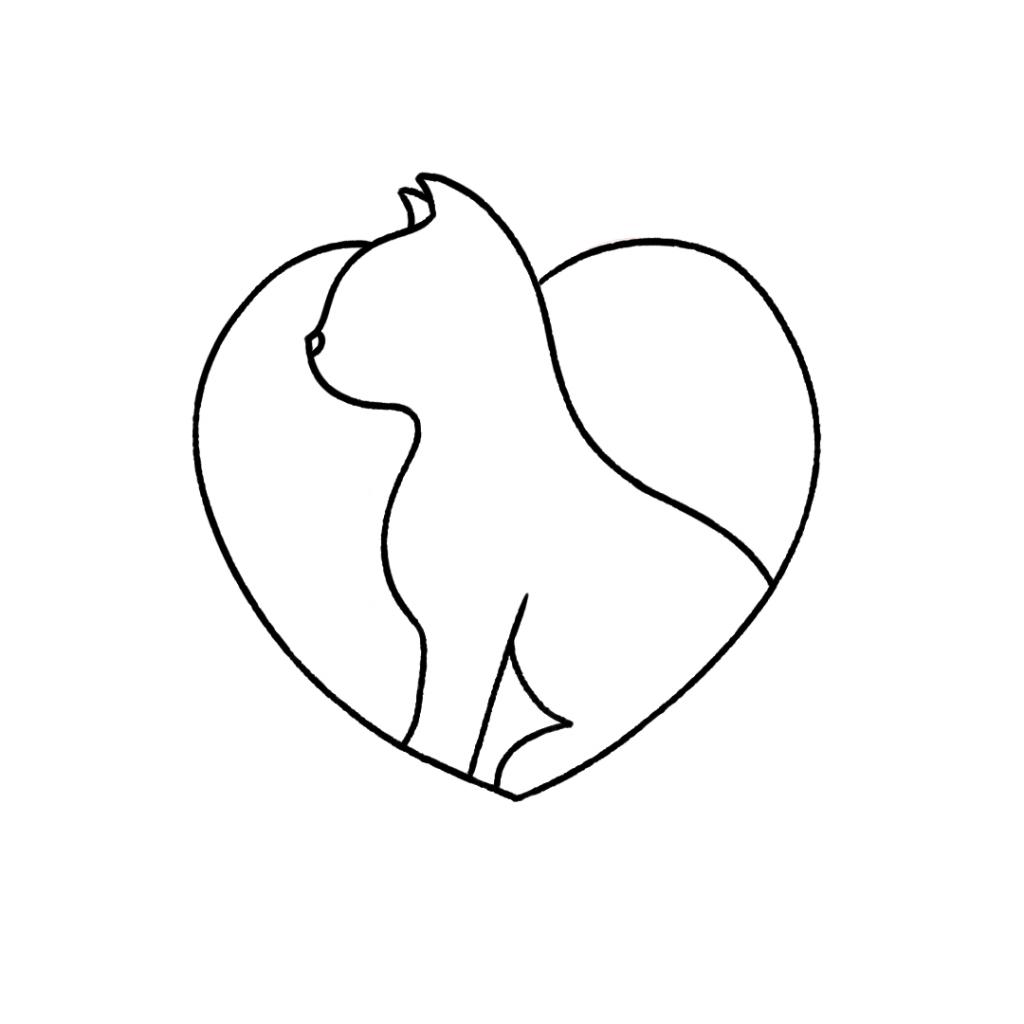 This recipe is generally safe to use around cats. For more information on using essential oils with cats, check out this blog post.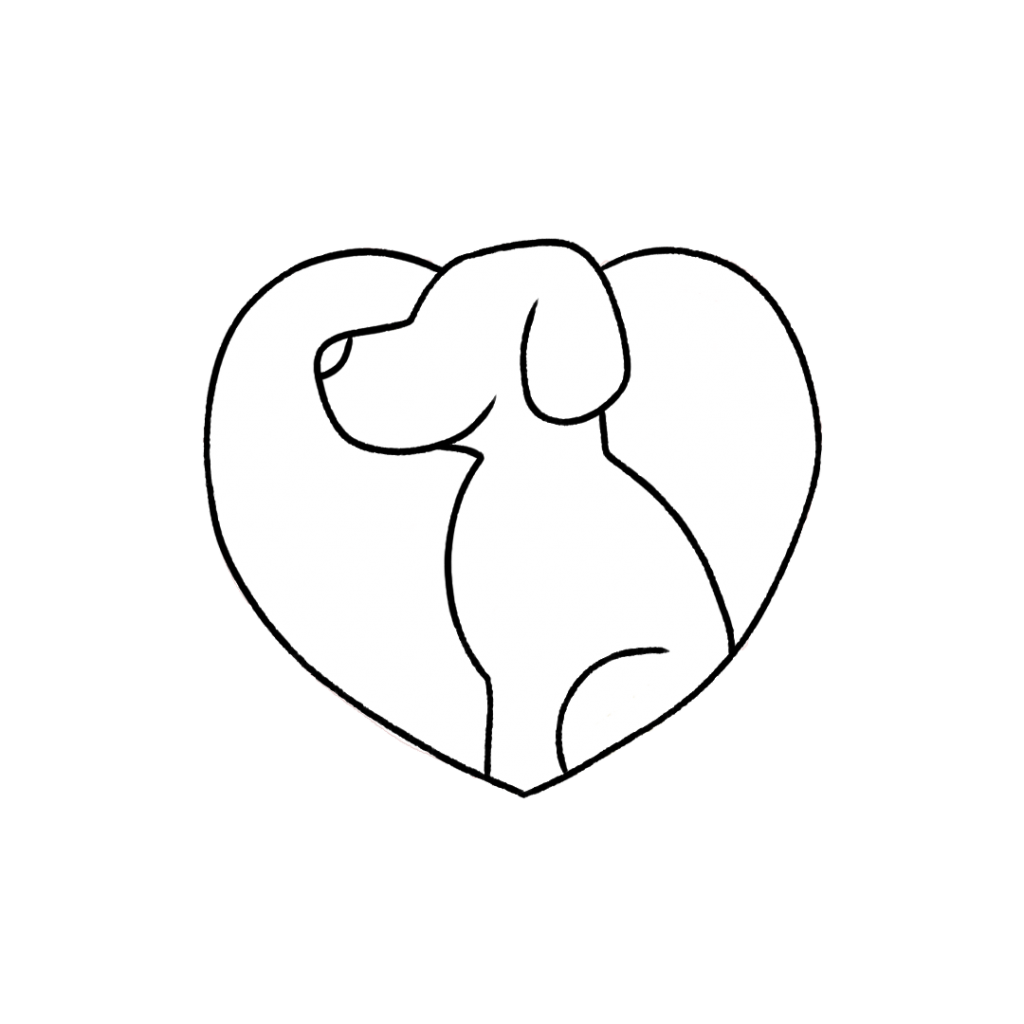 This recipe is generally safe to use around dogs. For more information on using essential oils with dogs, check out this blog post.
We don't recommend ingesting essential oils unless under the direction of a doctor certified in aromatherapy. For more information on why we don't ingest essential oils, check out this blog post.
*Please note: This post is a compilation of suggestions made by those that have extensively used essential oils and has not been verified scientifically with clinical tests nor reviewed by medical experts. It is anecdotal information and should be treated as such. For serious medical concerns, please consult your doctor. The statements given in this blog post have not been verified by the FDA
Self-Care Lotion Recipe
Essential Oil Lotion Recipe Using Our Customizable Lotion Base
Ingredients
1 drop Spearmint Essential Oil

4 drops Grapefruit Essential Oil†

2 drops Homebody Essential Oil Blend

1 oz lotion base
Directions
Add essential oils to the lotion base. Stir well to mix. 
To use, apply to moisturize and soothe skin. 
Notes
† Grapefruit Essential Oil can cause your skin to become more sensitive to sunlight. Don't apply this lotion before spending time in direct sunshine.
A Great Lotion for the Skin and More!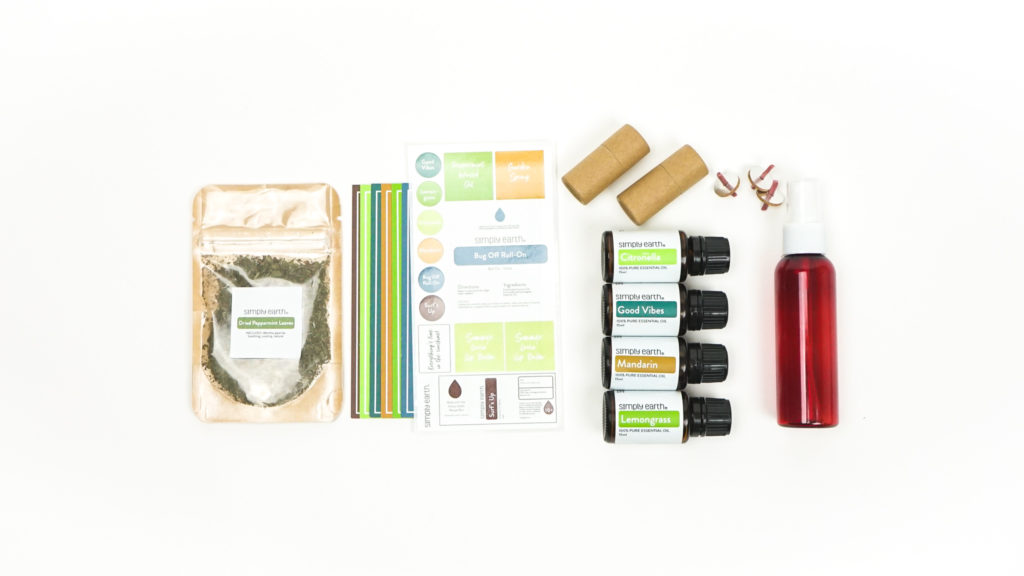 Now you have a lotion that works wonders for your skin and even your mood. What essential oils are you planning to use–besides the oils that we recommended? We'd love to hear about it on social media with @fromsimplyearth and in the comments below!
To learn more about how to use essential oils, check out our Simply Earth Essential Oil Recipe Box. When you subscribe, we'll ship you a monthly supply of four 100% pure essential oils, six natural recipes like this essential oil lotion recipe, and all the quality ingredients you'll need to make your own wonderful products for just $39/month. All of these goodies have over $100 value, plus we'll give you a FREE Big Bonus Box when you subscribe.
Subscribe today to learn how to use essential oils!

---
References:
Caro DC, Rivera DE, Ocampo Y, Franco LA, Salas RD. Pharmacological Evaluation of Mentha spicata L. and Plantago major L., Medicinal Plants Used to Treat Anxiety and Insomnia in Colombian Caribbean Coast. 2018 Aug
Orchard A, van Vuuren S. Commercial Essential Oils as Potential Antimicrobials to Treat Skin Diseases. 2017 May
Kim IH, Kim C, Seong K, Hur MH, Lim HM, Lee MS. Essential oil inhalation on blood pressure and salivary cortisol levels in prehypertensive and hypertensive subjects. 2012 Nov