Is your oven covered in greasy fingerprints and caked-on gunk? DIY oven cleaning is a thing, and it's easier than you think. With just a Simply Earth Dishwasher Tab and some essential oils, you'll have a clean oven in no time.
With this Dish Tab Oven Cleaner Recipe, you will not only say goodbye to those pesky smudges and splotches but also to the harsh toxins that most commercial cleaning products contain. So give your new all-natural DIY oven cleaner concoction a shot for sparkly results!
Benefits of Natural Cleaning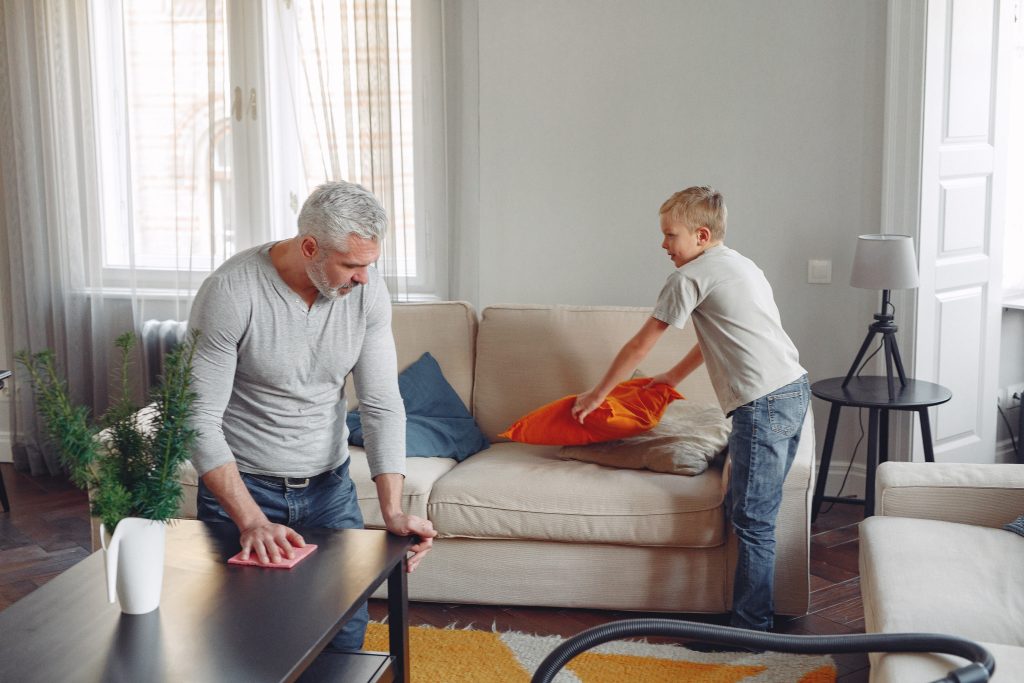 When it comes to cleaning, going natural is well worth the effort. Not only does a switch to non-toxic products help keep you, your family, and your environment healthy, but it also provides some great benefits beyond peace of mind. For example, natural cleaning methods are environmentally friendly and can be much more economical than conventional products over time. Plus, most natural cleaning oils have antifungal and antibacterial properties, making them great for sanitizing surfaces! So not only do you save money and feel better about your impact on the planet – you can also feel confident that your home is as clean and happy as can be.
What's in This DIY Oven Cleaner Recipe?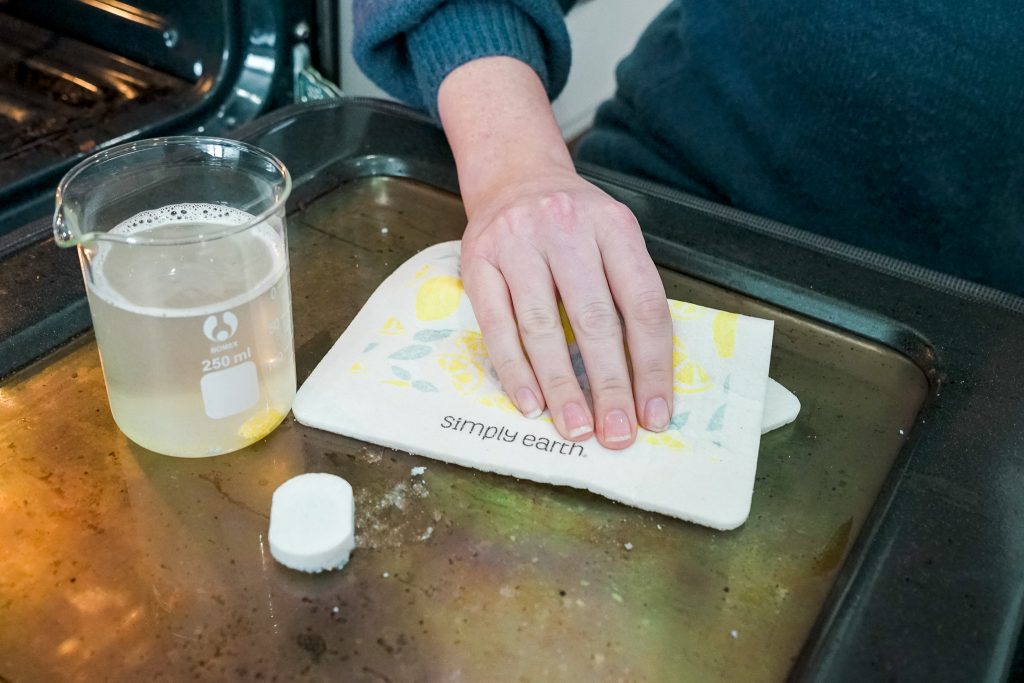 Dishwasher Tab
For an easy DIY oven cleaner, give natural dishwasher tabs a try! With no harsh chemicals, natural dishwasher tabs provide safe, adequate cleaning power. You can use them to make your own homemade oven cleaner.
Clean & Fresh Essential Oil Blend
Clean & Fresh Essential Oil Blend consists of natural essential oils that are effective in cleaning and bring a pleasant aroma to the experience. So get ready to dive into a deep clean while enjoying the fresh scent it leaves behind.
Hot Water
Hot water helps dissolve the dishwasher tab. Moreover, it tackles tough grease and grime and helps easily loosen those stubborn baked-on stains. Hot water will get you one step closer to a pristine oven that'll shine just like the day you bought it!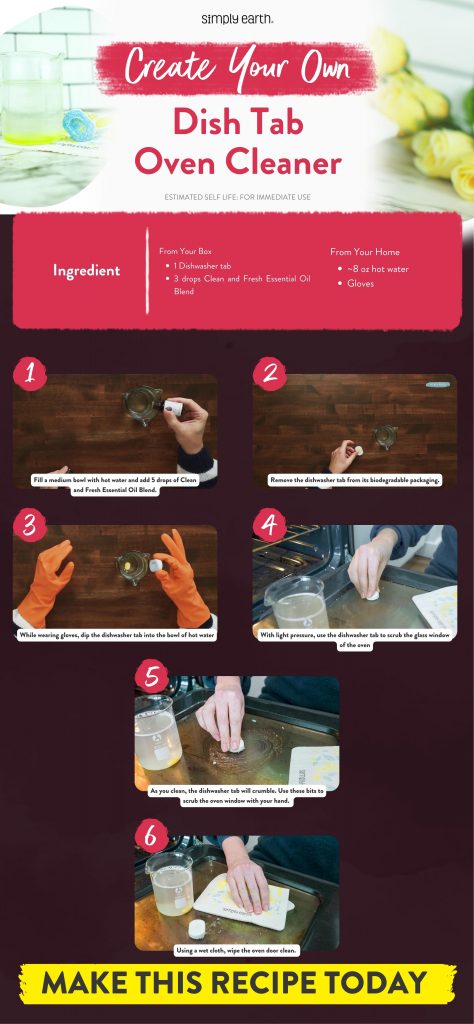 Things to Remember When Using This Recipe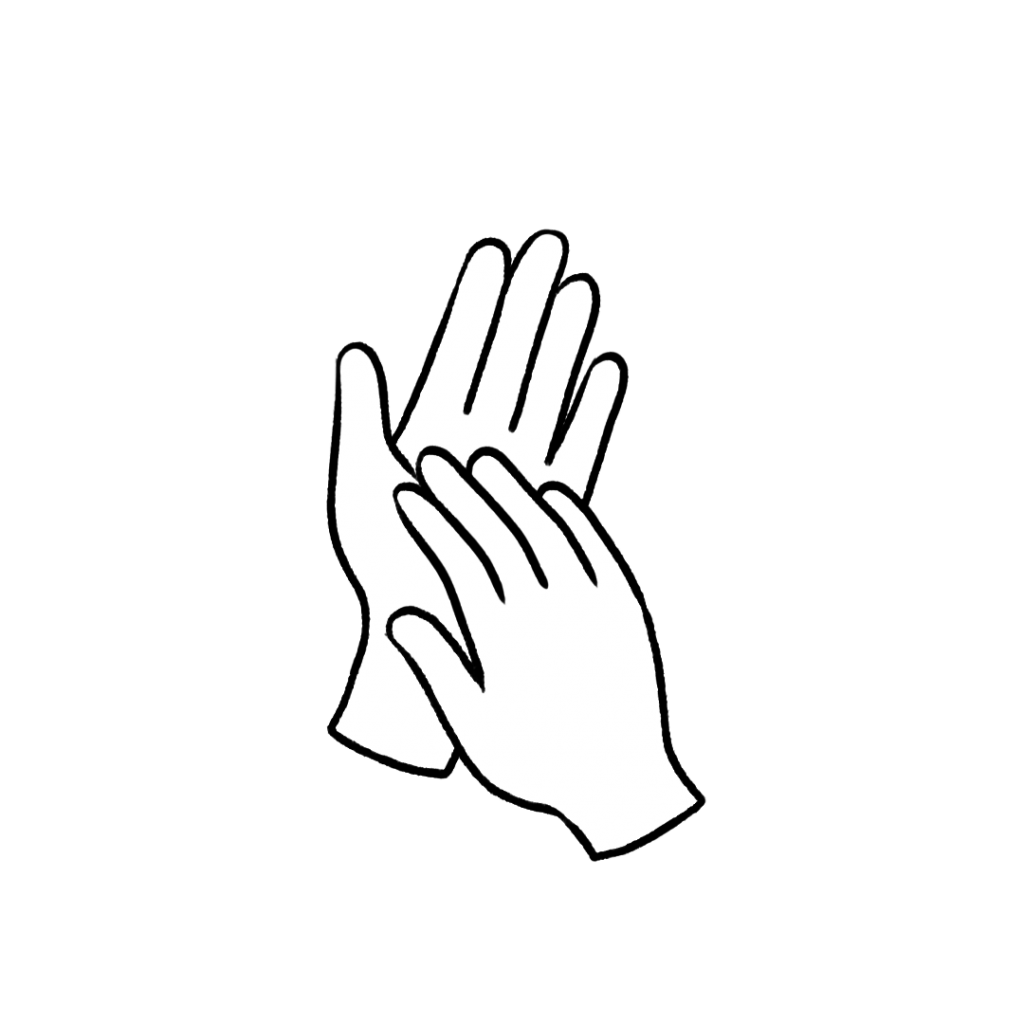 Always dilute an essential oil when using it on the skin. This essential oil recipe is unlikely to cause skin irritation when diluted properly. If the oil has been oxidized (left with the cap off for long periods of time) it is more likely to cause skin irritation. Check out this dilution chart for diluting this essential oil properly.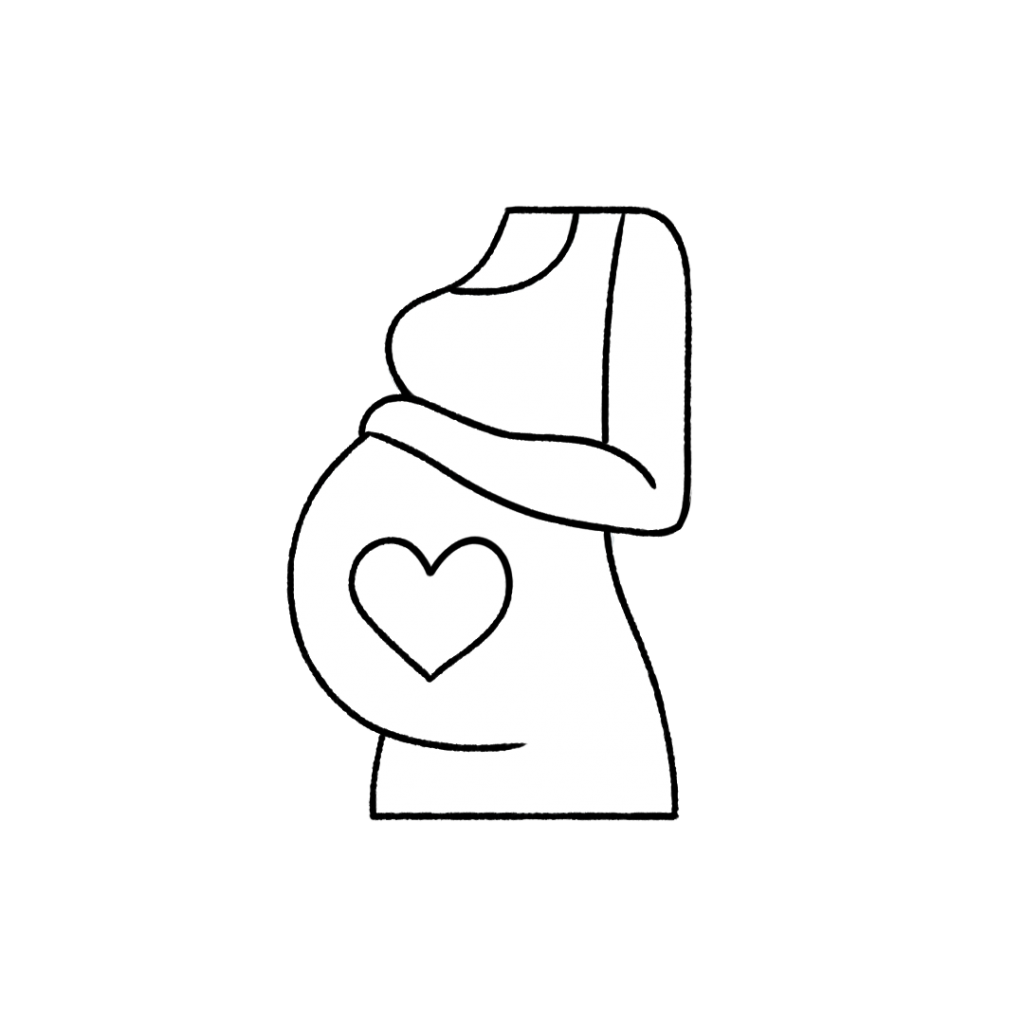 If you are pregnant, consult your doctor prior to use.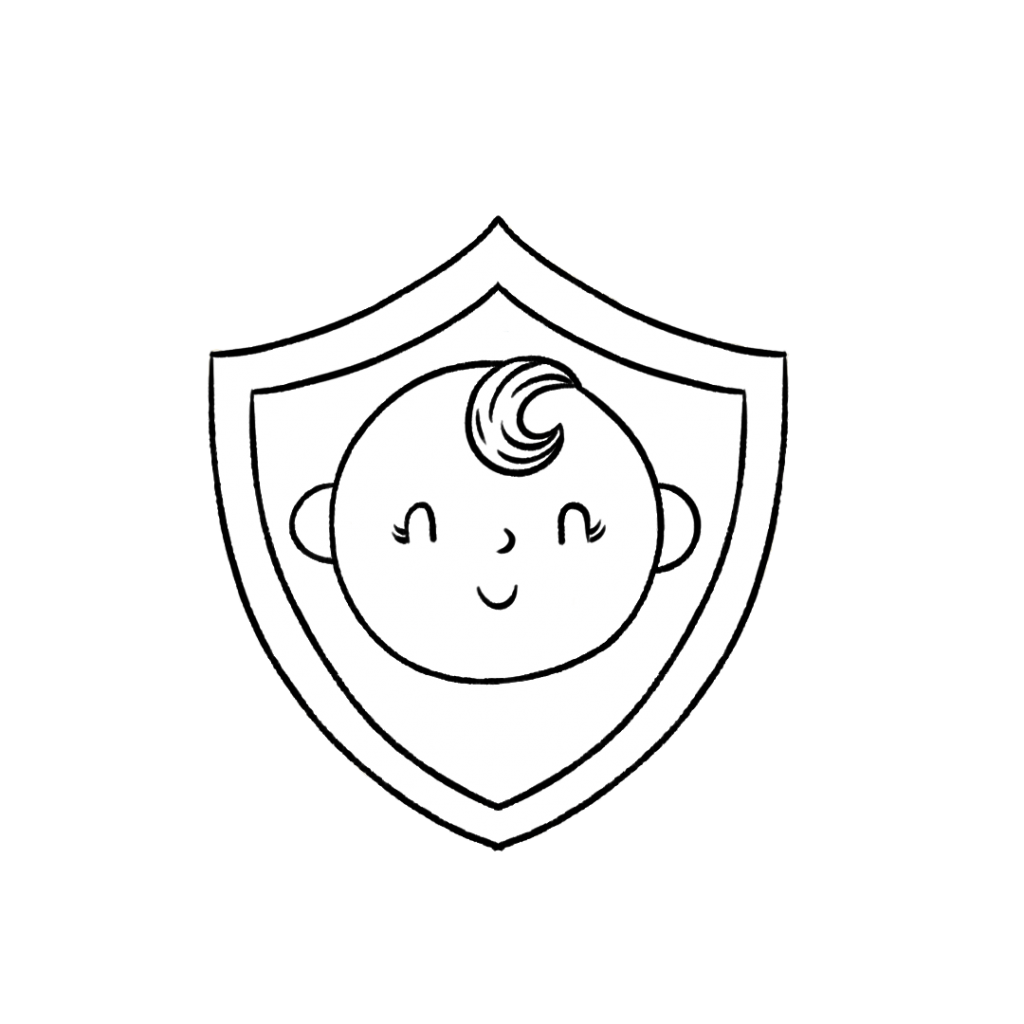 This recipe is safe to use with kids aged 2+.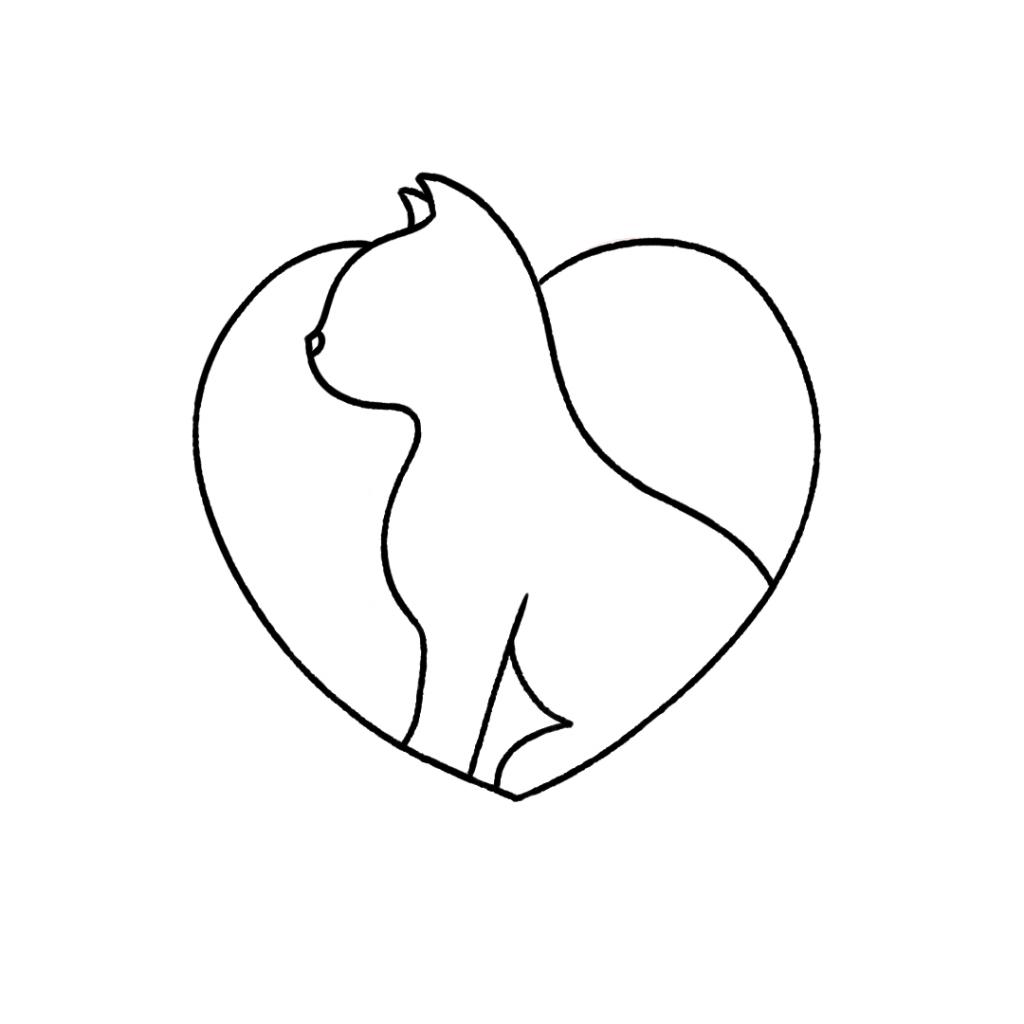 For more information on using essential oils with cats, check out this blog post.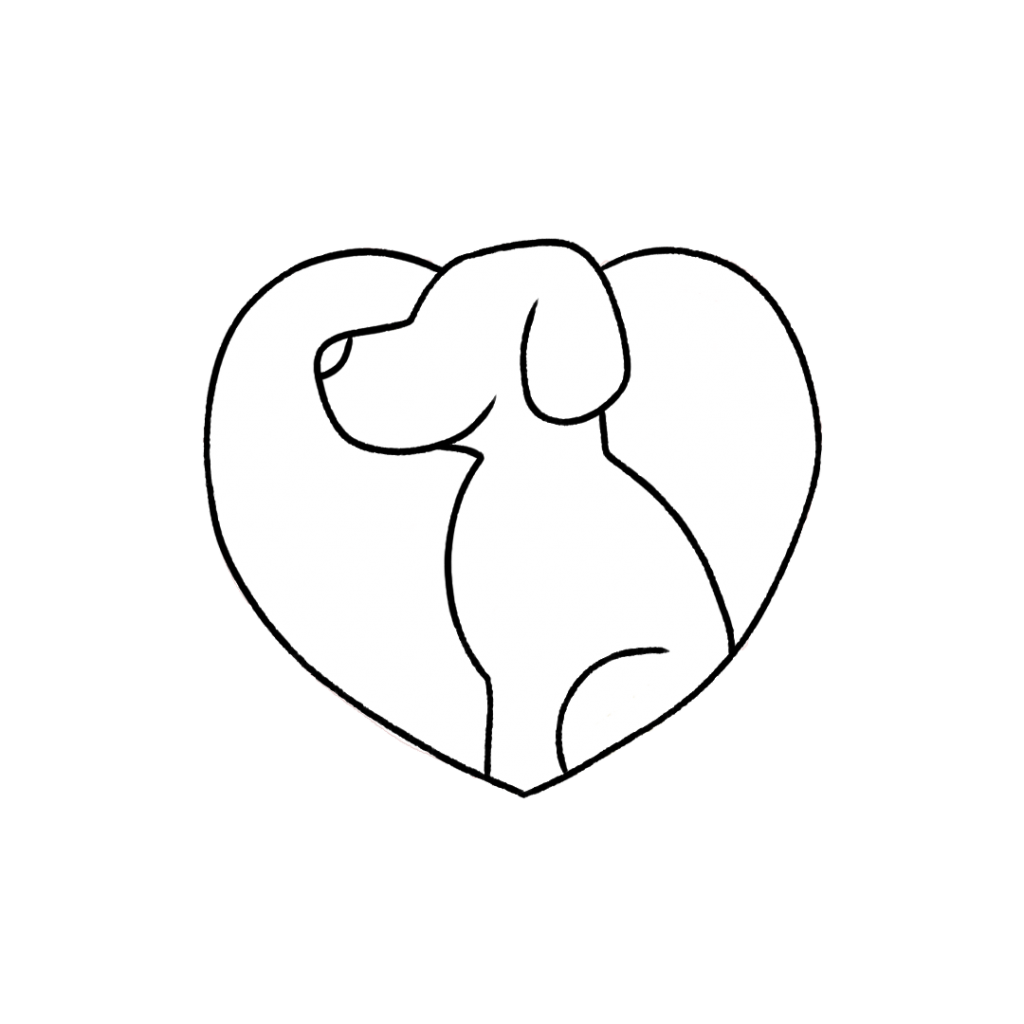 For more information on using essential oils with dogs, check out this blog post. 
We don't recommend ingesting essential oils unless under the direction of a doctor certified in aromatherapy. For more information on why we don't ingest essential oils check out this blog post.
*Please note: This post is a compilation of suggestions made by those that have extensively used essential oils and has not been verified scientifically with clinical tests nor reviewed by medical experts. It is anecdotal information and should be treated as such. For serious medical concerns, please consult your doctor. The statements given in this blog post have not been verified by the FDA
Dish Tab Oven Cleaner Recipe
DIY Oven Cleaner
Time: 5-10 minutes
Est. Shelf Life: For immediate use
Yield: 1 cleaning tablet
Ingredients
FROM YOUR SIMPLY EARTH BOX

1 Dishwasher tab

3 drops Clean and Fresh Essential Oil Blend

FROM YOUR HOME

~8 oz hot water

Gloves
Directions
Fill a medium bowl with hot water and add 5 drops of Clean and Fresh Essential Oil Blend. 
Remove the dishwasher tab from its biodegradable packaging.
While wearing gloves, dip the dishwasher tab into the bowl of hot water.
Clean Your Oven Using a Dish Tab Oven Cleaner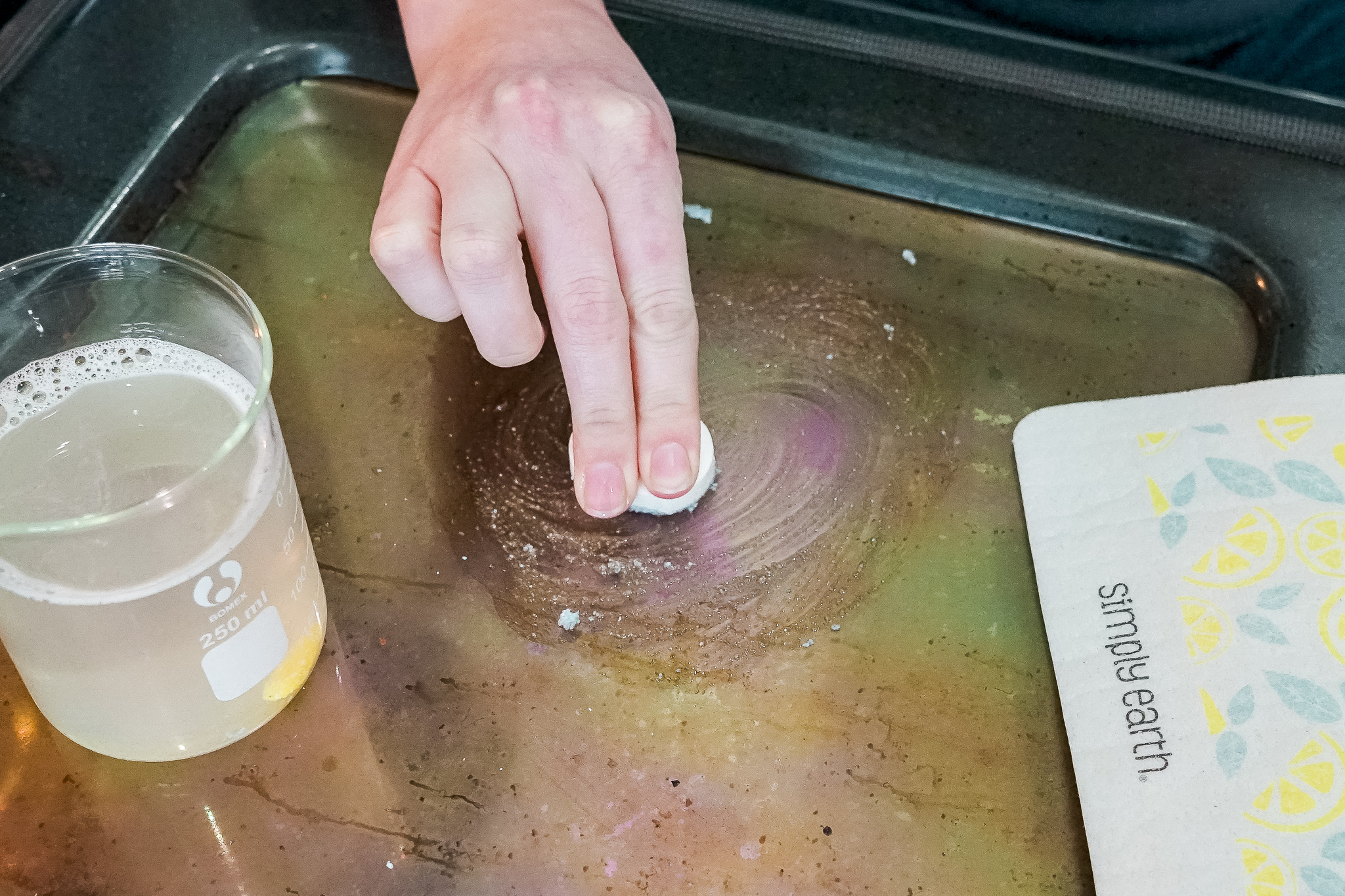 With light pressure, use the dishwasher tab to scrub the glass window of the oven.
As you clean, the dishwasher tab will crumble. Use these bits to scrub the oven window with your hand.
Using a wet cloth, wipe the oven door clean.