As much as we love basking in the heat and enjoying the warmth of the sun, we can't deny that it can really harm our skin and our lips as well.
But we can't just abandon the summer activities we look forward to each year, right? So we came up with this DIY moisturizing lip balm recipe with essential oils to protect your lips from the sun's harmful rays.
With highly moisturizing all-natural ingredients, we can guarantee no more dry, cracked lips all summer long. We also used another of this month's recipes, Peppermint Infused Oil, to get the added benefits of dried peppermint into the carrier oil we used. Isn't this exciting? Now, let's get on with it!
What I Love About This Moisturizing Lip Balm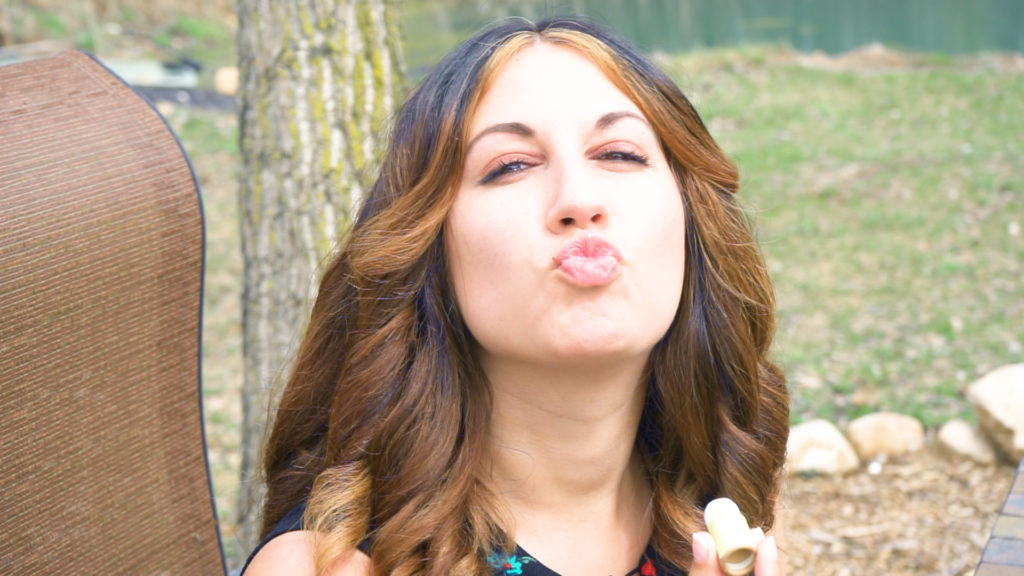 Besides the fact that this recipe is really very helpful during summer, I love how this DIY lip balm smells! I really appreciate great-smelling products, especially those that have added aromatic benefits like mood improvement. Now I get healthy lips plus a good mood.
What's in This All-Natural Lip Balm Recipe
Beeswax
Beeswax is such a popular ingredient for homemade lip balms. Because it acts as a natural emulsifier, it can help retain moisture, which softens and nourishes dry, chapped lips. It also forms a protective layer on your lips so they are protected from the sun's rays and other irritants as well.
Coconut Oil
Like the beeswax, solid coconut oil is also great at providing moisture to help heal and keep lips healthy and soft. The coconut oil's lightweight and creamy texture makes a wonderful consistency for this lip balm recipe.
Peppermint Infused Oil
As mentioned above, we used our peppermint infused oil recipe as a carrier oil for this moisturizing lip balm. This adds a subtle minty aroma to the regular almond oil along with a cooling effect for the lip balm once applied on the lips.
Good Vibes Essential Oil Blend
Good Vibes Essential Oil Blend is specifically formulated to soothe symptoms associated with hormonal imbalance. Infused with Clary Sage, Geranium, Lavender, Lemon, and Ho Wood Essential Oils, it has a well-balanced floral and citrus aroma that can help ease mood swings and promote positivity.
Paperboard Lip Balm Tubes
We just love our paperboard lip balm tubes! They look so cute, do the job, can be reused, and are also biodegradable. These tubes are 1/3 oz each. This recipe fills them perfectly.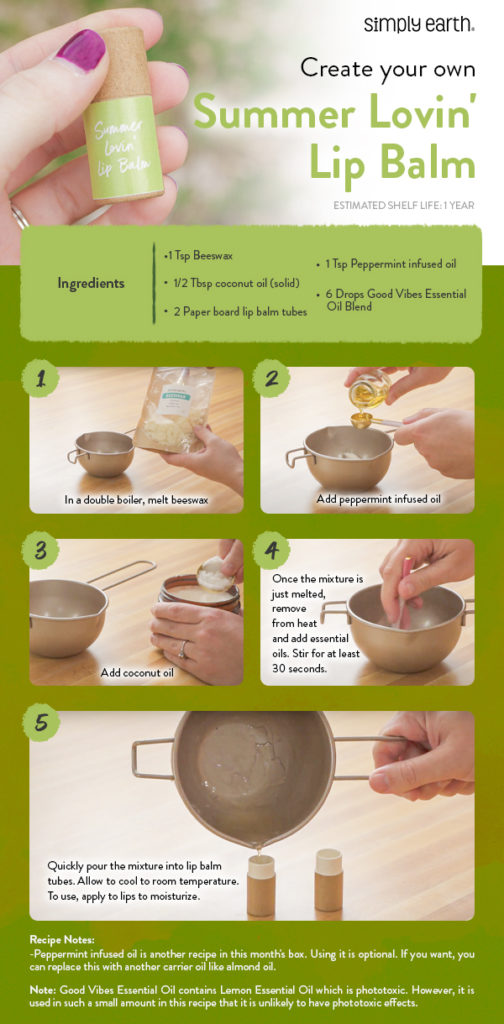 Things to Remember When Using This Lip Balm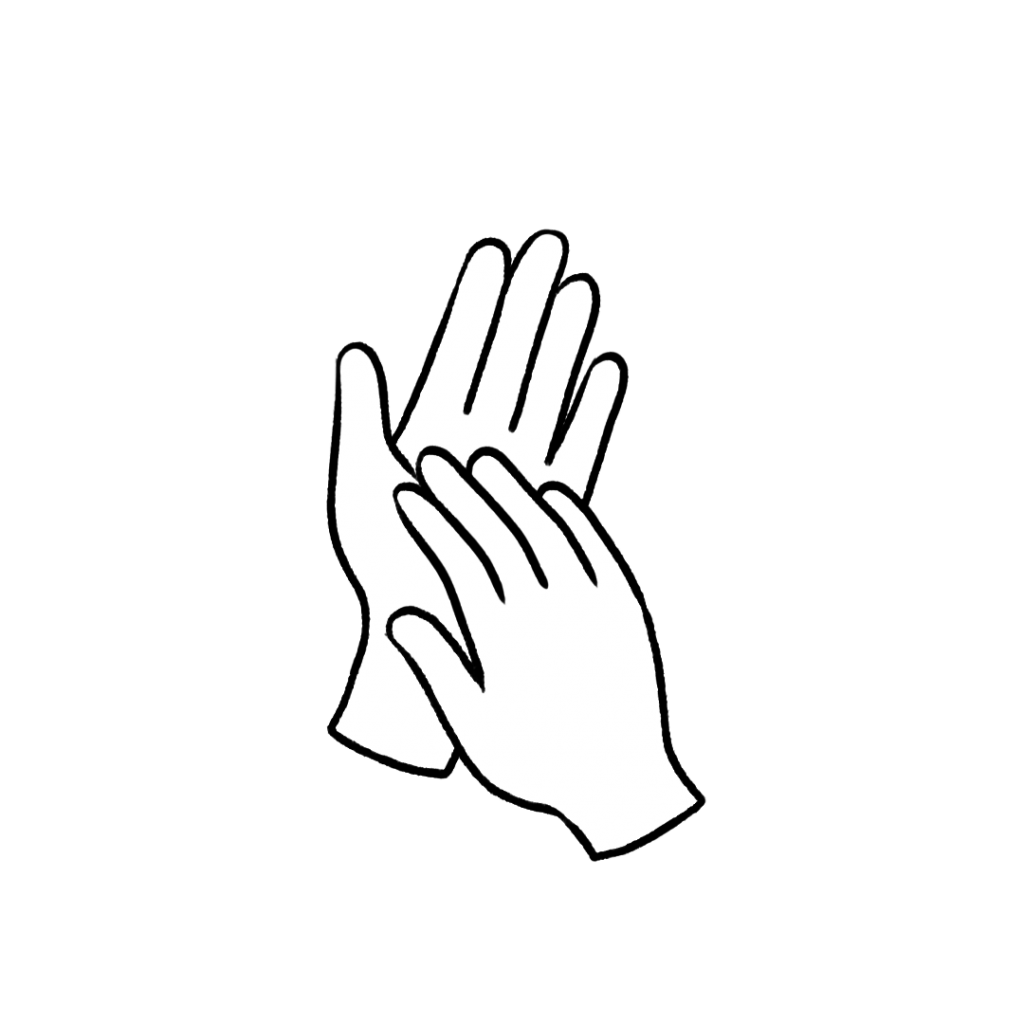 Always dilute an essential oil when using it on the skin. This essential oil recipe is unlikely to cause skin irritation when diluted properly. If the oil has been oxidized (left with the cap off for long periods of time) it is more likely to cause skin irritation. Check out this dilution chart for diluting this essential oil properly.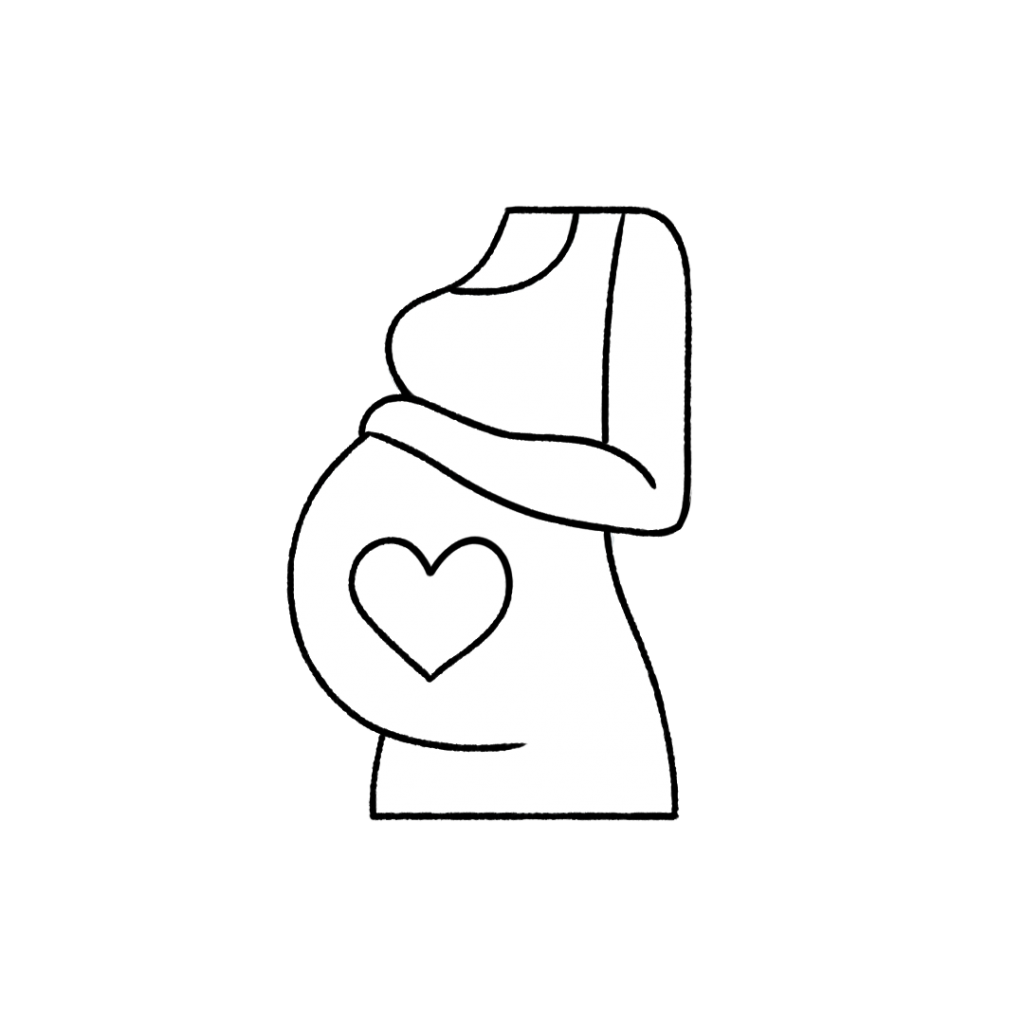 This recipe is generally safe to use if you are pregnant. Consult your doctor prior to use.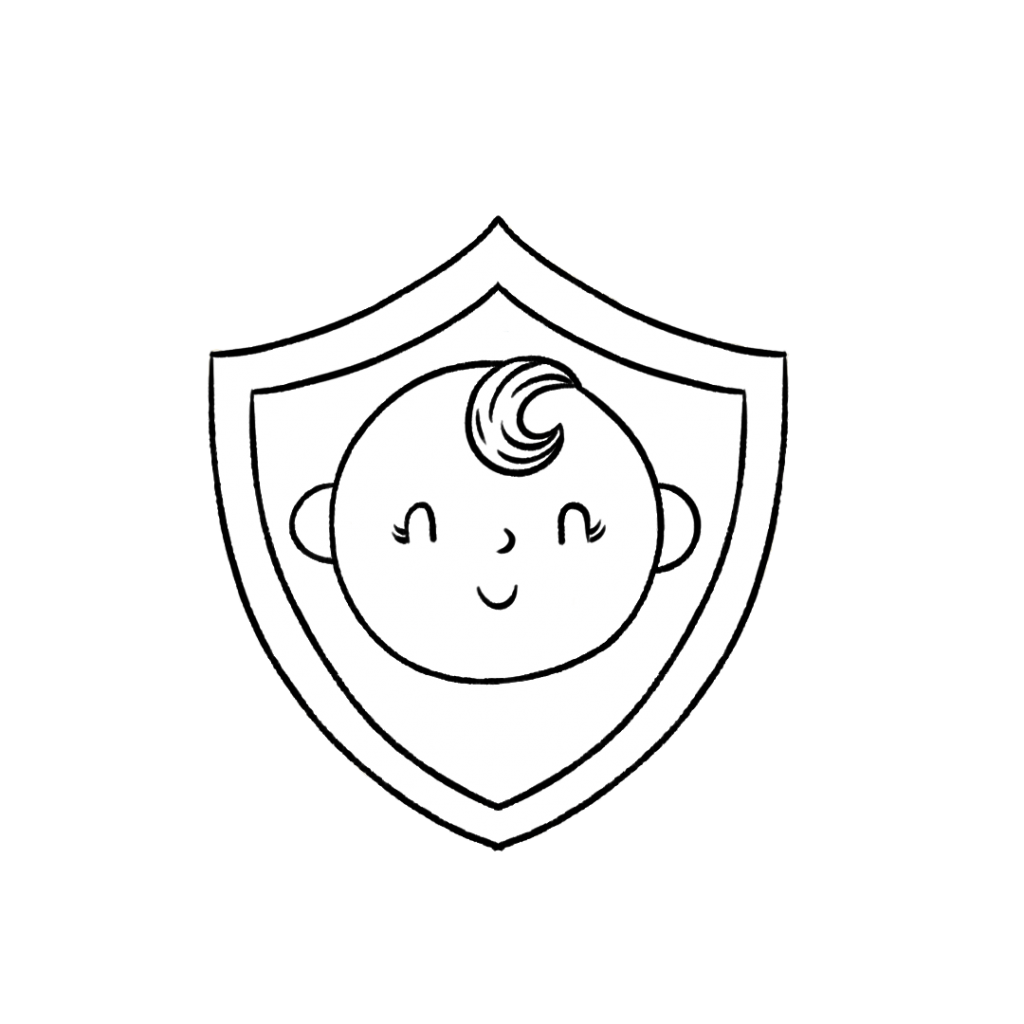 This recipe is safe to use with kids age 10+.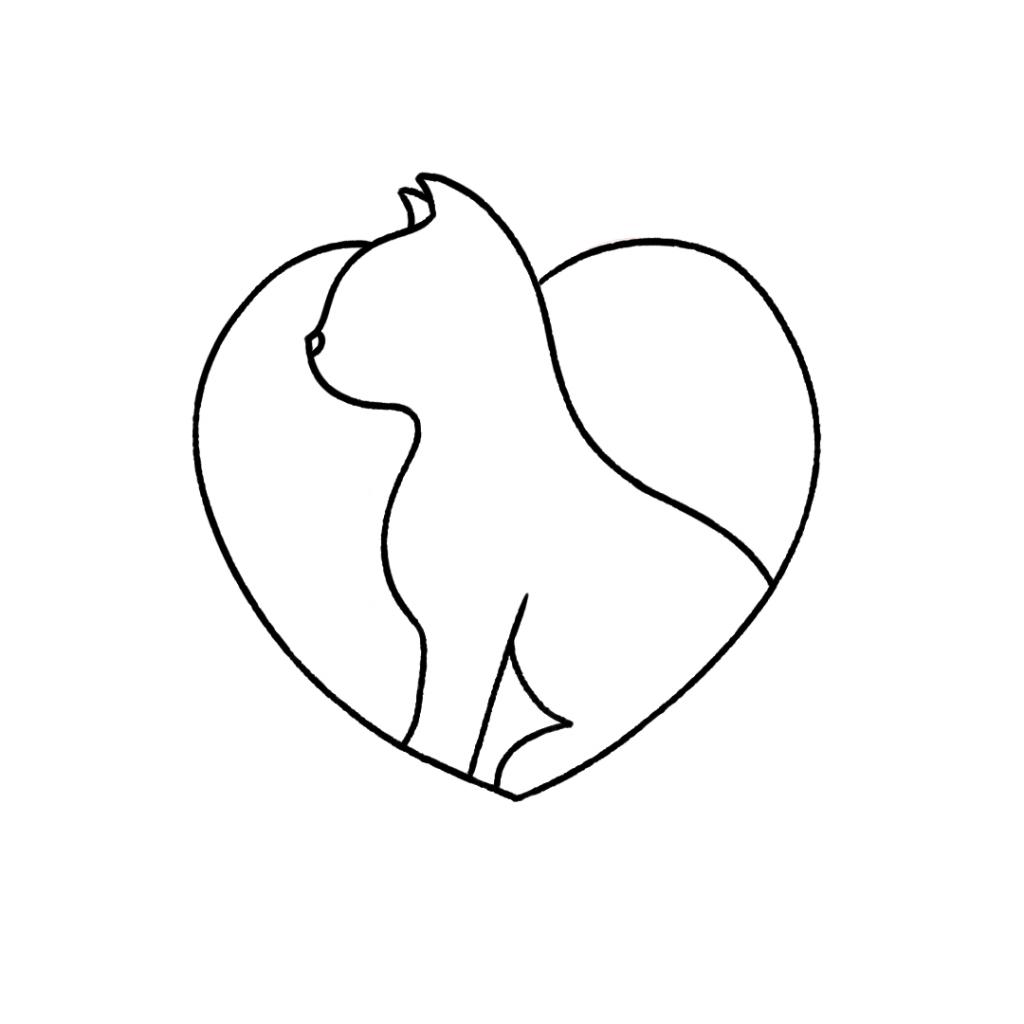 Cats may find the oils in this recipe irritating. However, we do not expect your cat to be disturbed if you use this recipe on yourself. Just be mindful of your pet's behavior. For more information on using essential oils with cats, check out this blog post.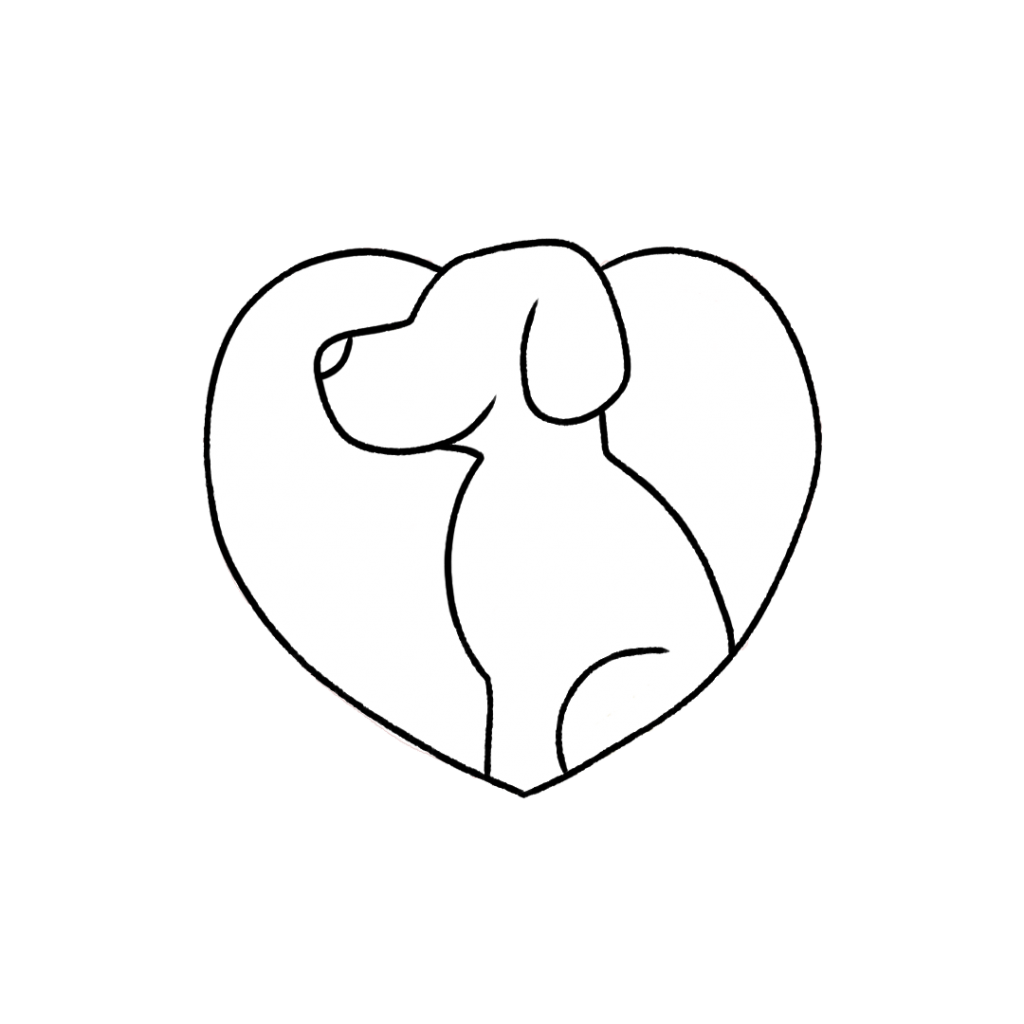 This recipe is generally safe to use around dogs. For more information on using essential oils with dogs, check out this blog post.
We don't recommend ingesting essential oils unless under the direction of a doctor certified in aromatherapy. For more information on why we don't ingest essential oils check out this blog post.
*Please note: This post is a compilation of suggestions made by those that have extensively used essential oils and have not been verified scientifically with clinical tests nor reviewed by medical experts. It is anecdotal information and should be treated as such. For serious medical concerns, please consult your doctor. The statements given in this blog post have not been verified by the FDA
Summer Lovin' Lip Balm Recipe
DIY Moisturizing Lip Balm Perfect for Summer
Ingredients
1 tsp beeswax

1/2 tbsp coconut oil (solid)

1 tsp peppermint infused oil†

6 drops Good Vibes Essential Oil Blend

2 paperboard lip balm tubes
Directions
In a double boiler (or microwave in short intervals), melt beeswax, peppermint infused oil, and coconut oil together.
Once the mixture is just melted, remove from heat and add essential oils. Stir for at least 30 seconds.
Quickly pour the mixture into lip balm tubes. (Tip: use a funnel or pour the mixture into a container with a spout to make pouring easier.) Allow to cool to room temperature.
To use, apply to lips to moisturize. Don't forget to label your recipe.
Notes
†Peppermint infused oil is another recipe in this month's box. Using it is optional. If you want, you can replace this with another carrier oil like almond oil.
Good Vibes Essential Oil contains Lemon Essential Oil which is phototoxic. However, it is used in such a small amount in this recipe that it is unlikely to have phototoxic effects. 
---
Take Care of Lips All Summer Long!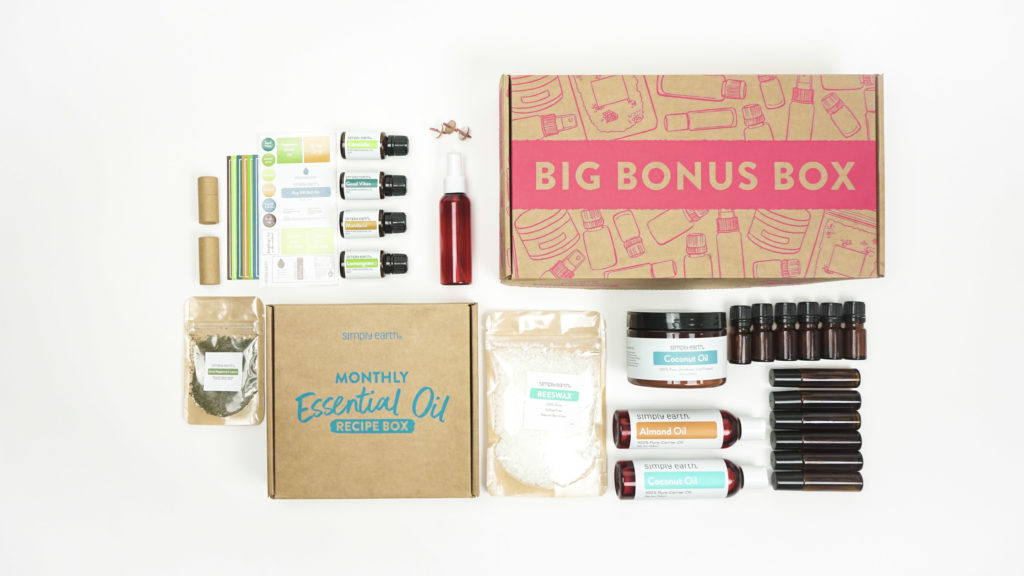 Like our skin which we dearly love, our lips must be equally taken care of. They are just as exposed to the sun and may get dry and chapped. This moisturizing lip balm will really up your lip-caring game. What do you love most about this lip balm? We'd love to hear about it on social media with @fromsimplyearth and in the comments below!
To learn more about how to use essential oils, check out our Simply Earth Essential Oil Recipe Box. When you subscribe, we'll ship you a monthly supply of four 100% pure essential oils, six natural recipes like this lip balm recipe, and all the quality ingredients you'll need to make your own wonderful products for just $44.99/month. All of these goodies have over $100 value, plus we'll give you a FREE Big Bonus Box when you subscribe. 
Subscribe today to learn how to use essential oils!