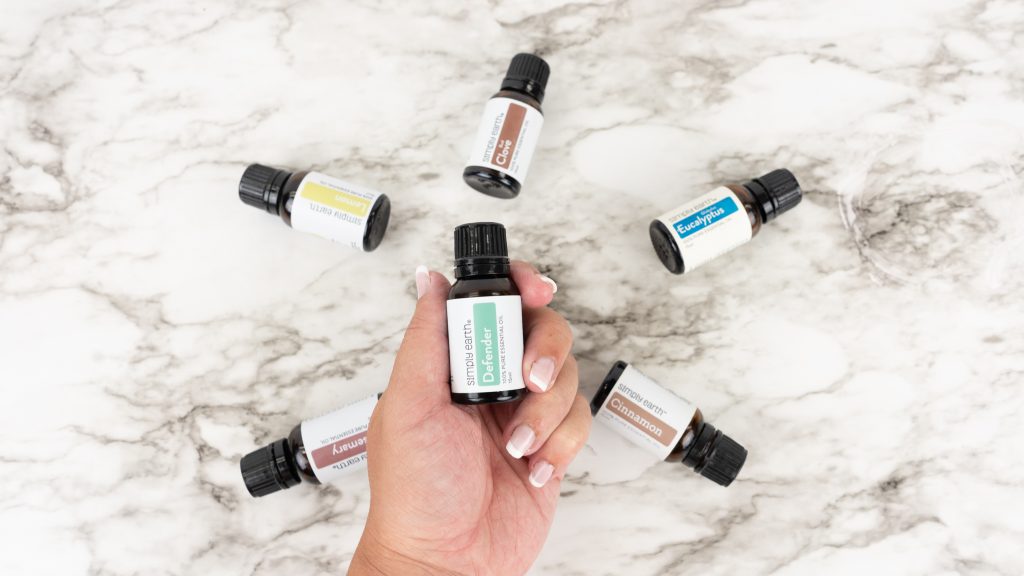 Looking back to when I was younger, I remember the dread that came with having to go to school: waking up early, studying for exams, and doing my homework. It was absolute torture for me then, but I never knew what I was getting into AFTER all the schooling! If I only knew that adult life was gonna be 10 times harder, I would've just failed all my classes again and again on purpose to stay in school. Kidding aside, school was a hassle, but I really did learn a whole lot in all those years! I remember going home all tired and stressed out, only to face my homework and studying for exams.
If only I had my arsenal of essential oils back then, I probably would've survived with fewer headaches and stress. Now that I'm lucky enough to bear all of this knowledge, I've decided to pass my blessings to you (and even for those of us working) with a list of essential oils for college students that can give you that extra focus and concentration for studying or to use during class, along with essential oils that can provide de-stressing and a calming effect for AFTER those stressful classes with terror professors!
Essential Oils For Focus and Concentration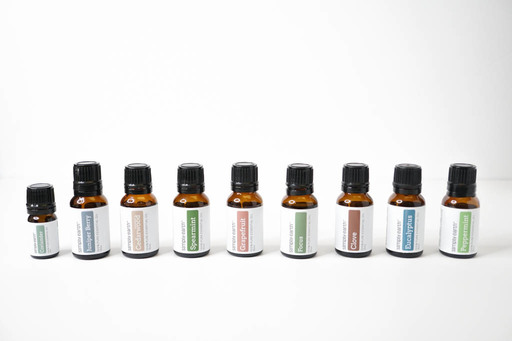 Cedarwood (Atlas) Essential Oil
Cedarwood (Atlas) was very popular in ancient times, especially for the ancient Egyptians, as they used it in almost EVERYTHING from cosmetics to their mummification process. Today, it has countless of benefits including providing focus and concentration when inhaled! This recipe was formulated especially for those who need concentration when doing homework.
Homework Helper
Diffuse 2-3 drops each of the following oils for focus and concentration:
Coriander Essential Oil
Coriander Essential Oil was used by ancient Egyptians as an aphrodisiac, while today it has been found to stimulates the appetite, relieve digestive upsets, and help in elevating the mood while improving focus.
Clove Bud Essential Oil
Clove bud was apparently traded by the literary fictional character, Sinbad the Sailor, and was commonly used by the Chinese for its aroma. Toothaches and bad breath were also common problems that were aided with the help of this essential oil, especially by ancient Greeks and Romans. One of its most prominent uses today is to promote focus and confidence while also having an energizing effect!
Eucalyptus Essential Oil
Discovered in Australia, this herb's leaves are most known for being a Koala's favorite treat, but when minced or pounded, all its amazing benefits just come rushing out! Most commonly found in toothpaste, cough syrups, and cosmetics, Eucalyptus Essential Oil can uplift and improve mental focus among other things!
Grapefruit Essential Oil
Grapefruit is a common favorite by those who are diet fanatics as it is known to suppress the appetite, but the essential oil taken from this yummy fruit can also provide an uplifting and energizing effect while supporting mental focus.
Juniper Berry Essential Oil
Juniper Berry Essential Oil produced from this essential oil can provide countless benefits from medicinal to culinary purposes, but among its top uses is how it calms nervous tension, increases focus and soothes painful muscles and joints.
Peppermint Essential Oil
Peppermint is one of the most common flavors found in gum and dental products. Other than its minty flavor, it has a cooling effect while also helping relieve head tension from stress and increasing focus and energy.
Spearmint Essential Oil
Spearmint, another popular flavor, was used in ancient times to scent bath water and aid digestion. Today it is still being used to help settle queasy stomachs. In addition, Spearmint Essential Oil improves concentration and uplifts the mood!
Focus Essential Oil Blend
We also have a ready-made Focus blend, perfectly formulated by the Simply Earth aromatherapists to keep you sharp and quick! It promotes alertness and improves concentration with Frankincense, Sweet Orange, Cardamon, and Eucalyptus Essential Oils.
Essential Oils for Destressing and Relaxation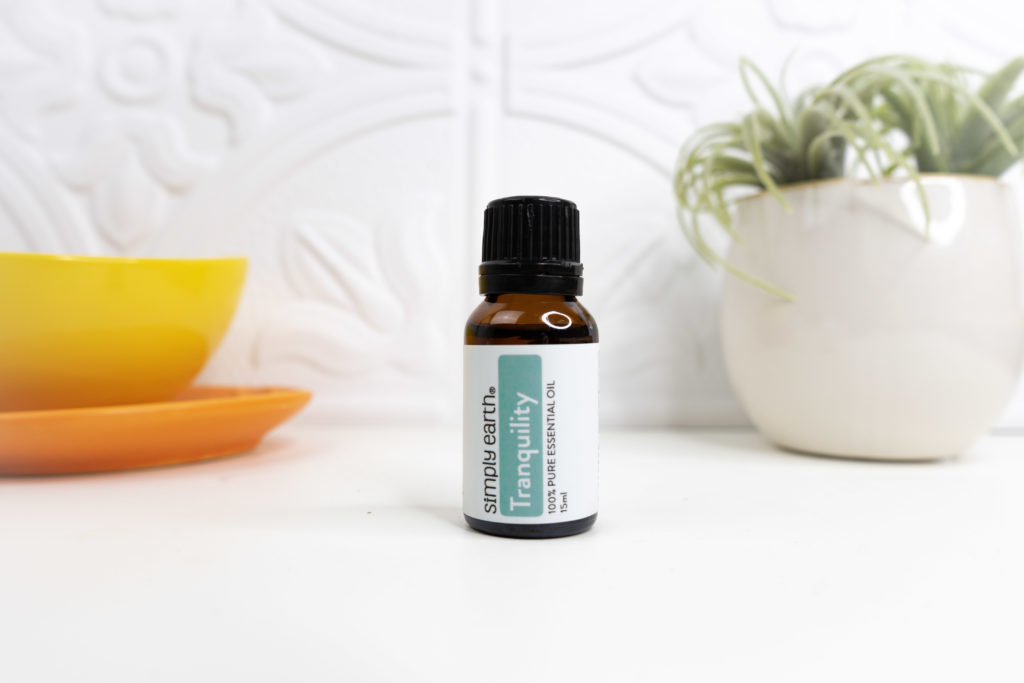 After all the focusing you've done on those exams, classes and other extracurricular school work, a well-deserved rest for you both mentally and physically should follow. Although sometimes stress can be good because it can motivate you to move, stress that causes anxiety and mental problems should always be avoided! Pushing yourself to the point of too much stress can make you unable to finish whatever work you need to do or make you lose your concentration. It can also weaken your immune system, and nobody wants colds or other illnesses on top of all the stress! These essential oils can help soothe you during stressful times all throughout the school year.
Amyris Essential Oil
This sweet vanilla-like scented Essential Oil is great for high anxiety levels, especially because it is known to help those dealing with grief and loss. It is relaxing and calming while also improving the texture of the skin! With this, you can bid those wrinkles and frown lines brought by the stress goodbye!
Bergamot Essential Oil
Although it was most commonly used for fevers in Italy where it was first discovered, modern aromatherapists have discovered its countless new benefits which include relaxing, calming and uplifting. Bergamot Essential Oil can also reduce insomnia, which is common for those experiencing high levels of anxiety, as well as ease tight muscles, which is another symptom of tension and stress.
Blood Orange Essential Oil
Blood Orange's benefits regarding jitters and anxiety have been tried and tested–especially by brides! The flowers of the plant are frequently used in bridal bouquets to calm nervous apprehensions and pre-wedding jitters. It uplifts, stimulates, eases nervous tension, and relieves mood swings!
Cassia Essential Oil
This plant's essential oil is one of the few that were mentioned in the Bible and is known for its calming properties and ability to promote feelings of self-confidence!
Chamomile Essential Oil
Chamomile is one of my favorite teas to drink to reduce bloating, but when steam distilled, it produces its amazing essential oil. One of its handful of benefits is its calming properties.
Citronella Essential Oil
Its insect-repelling properties can often overshadow Citronella Essential Oil's other amazing benefits, which include reducing negative emotions and calming moods!
Cypress Essential Oil
Cypress is specifically helpful for those who are dealing with feelings of grief as its history suggests. It was commonly planted in graveyards and cemeteries as it was believed to bring about feelings of comfort. It is also very calming and can help with unstable emotions.
Lavender Essential Oil
This is one of the most commonly used essential oils in aromatherapy and is very popular because of the countless distinct lavender fields all around the world. Its aroma can have a relaxing and calming effect, plus it boosts immunity!
Marjoram Essential Oil
Usually suggested for nighttime to induce a good night's sleep, Marjoram Essential Oil can be calming and warming to the emotions. It encourages relaxation, and whatever tight muscles that are experienced because of stress can be soothed with this essential oil.
Neroli Essential Oil
Neroli is one of the most expensive natural materials in perfumery. It is very calming, relaxing, soothing and can promote positive emotions.
Ravensara Essential Oil
Ravensara is great for stressful classes because it not only calms your mental and emotional self, this essential oil also boosts your self-confidence by giving you to the extra push you need!
Vetiver Essential Oil
Vetiver Essential Oil has great mental health benefits as it can promote feelings of calm and relaxation.
Tranquility Essential Oil Blend
Just like the Focus blend, Simply Earth has come up with a blend specifically for stressful times like these. A special blend of Sweet Orange, Lemon, Patchouli, Ylang Ylang, and Spikenard promotes feelings of contentment, composure, and reassurance. Anxiety can be soothed with the help of Tranquility Essential Oil Blend!
Which Will You Try First?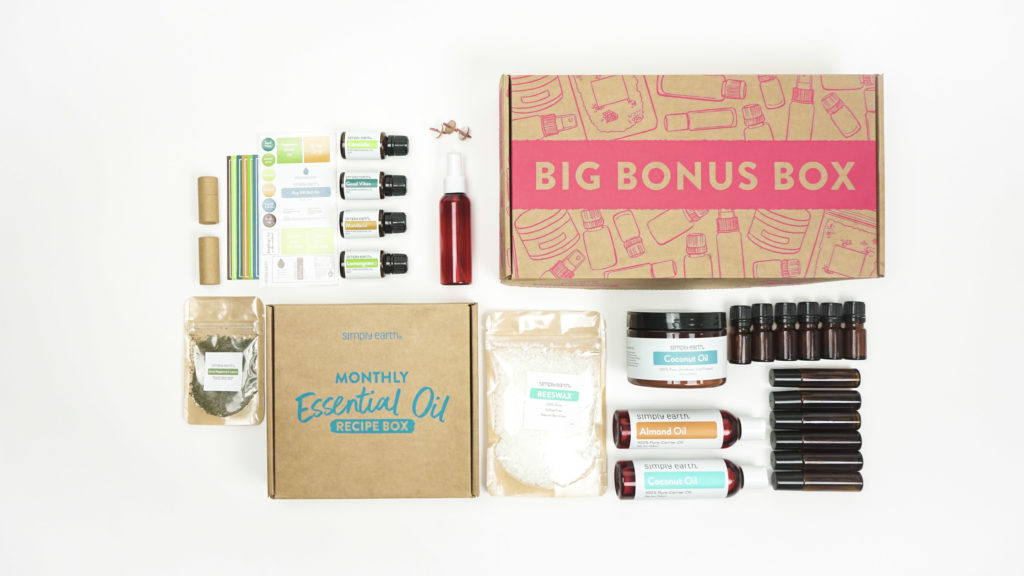 All of these oils have unique properties that can help you focus and then relax after a long, hard day of school work. Let us know which ones you try out by commenting below or connecting with us on social media @fromsimplyearth!
Subscribe today to our Essential Oil Recipe Box. Each month, you can receive four full-size 100% pure essential oils, six natural recipes, plus the ingredients you need to make them in our Recipe Box.
With the box, you'll learn new ways to use essential oils, make more essential oil roll-on recipes, and have the peace of mind that you are making your home toxin-free. This month of April, we focus on Home Detox. This box is worth over $150 if priced from the Big Essential Oil Companies. You get all those goodies from Simply Earth for only $44.99. Go get it!