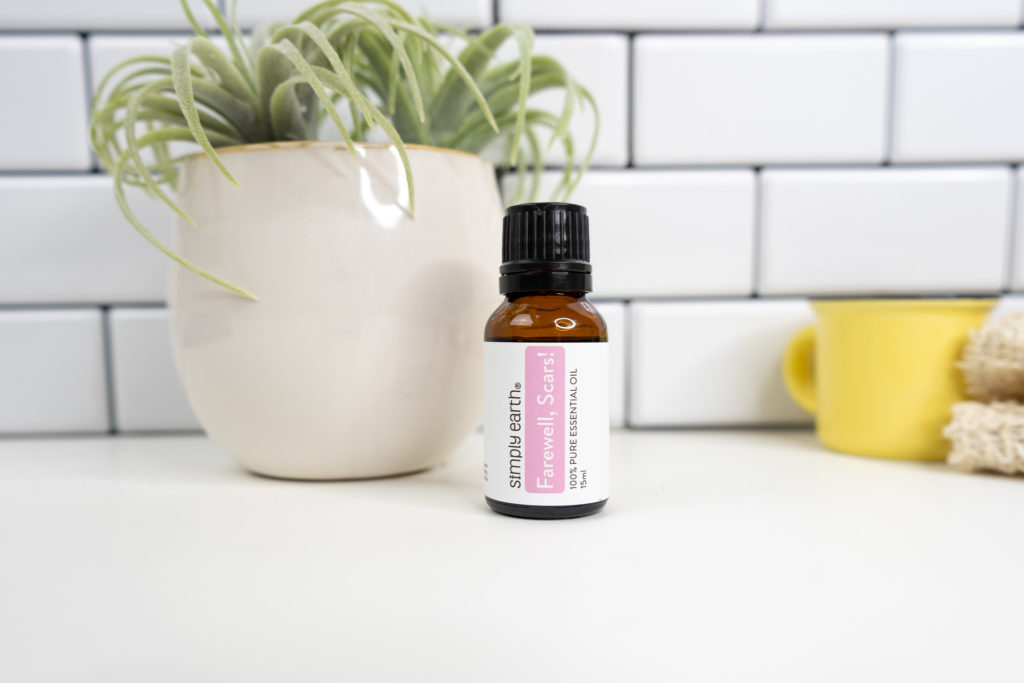 One of my favorite college experiences was studying abroad in New Zealand. To mark my very formative trip I was seriously considering getting a tattoo. While doing a handstand on some rocks #photo-op I fell and got a deep gash on my arm. This left a pretty cool looking scar which I decided would take the place of the tattoo I was planning to get.
Of course, not all scars mark an amazing adventure. Most serve reminders of silly mistakes or "what, how did that leave a scar?" Thankfully there are a few essential oils that help naturally reduce the appearance of scars. Here's our list of natural and affordable alternatives to scar reduction.
What I Love About This Blend
I love that this blend of essential oils helps me reduce the appearance of some scarring on my body. Everyones body is beautiful, but if you want to mask some of the scars, this is the blend for you!
What's In Farewell Scars Blend?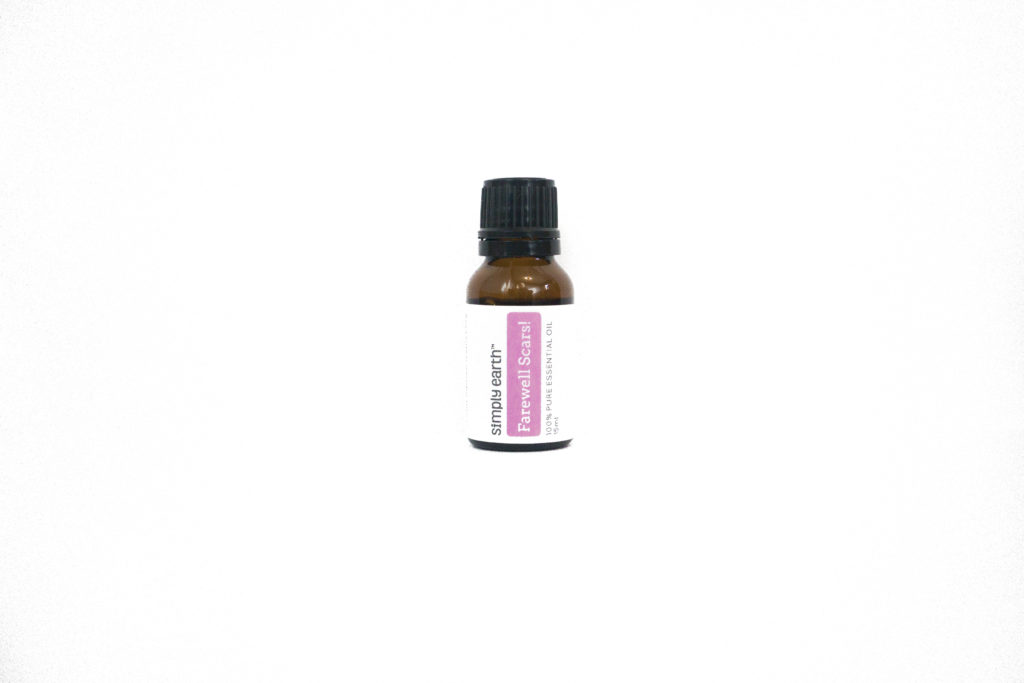 Lemon Essential Oil
Lemon essential oil is one of the more popular oils because of its wide variety of uses, including being a great cleanser. It also promotes detoxification which aids in weight loss. Included in its long list of benefits, it also has an energizing and cooling effect, and can promote mental clarity. It has long been known to improve the appearance of scars, especially discoloration on the skin, mostly because of the naturally occuring alpha hydroxy acids in it, which promotes healing.
Lavender Essential Oil
The lavender essential oil a favorite in aromatherapy because of its calming and relaxing properties, reducing pain, boosting immunity, and promoting rapid healing, even helping to reduce the appearnce of scars! When applied to a burn, it's been known to boost healing with minimal to no scarring at all. Lavender Essential Oil is every essential oil enthusiast's favorite and we know why it is!
Rosemary Essential Oil
The Rosemary Essential Oil is not only popular in our household because of its amazing flavor on our food, but its essential oil works wonders on sore and tight muscles while at the same time providing emotional stability by uplifting and clearing the mind. It is also considered to be one of the best essential oils for the skin because it can help tone, tighten and firm skin while reducing the appearance of old scars.
Myrrh Essential Oil
Myrrh Essential Oil is one of the older essential oils that have long been used – ever since the ancient Egyptians! Other than its significant aroma, it can also calm the mind while simultaneously having antifungal properties. It is beneficial for the skin because it supports healing by maintaining healthy blood flow.
Helichrysum Essential Oil
This fresh and earthy smelling oil can soothe aching muscles and joints and relieve seasonal discomforts. For those with various skin problems, this oils may be a godsend because it has been proved to be effective on eczema, skin inflammation, wound healing and scarring. Helichrysum Essential Oil is a great oil for those with skin problems.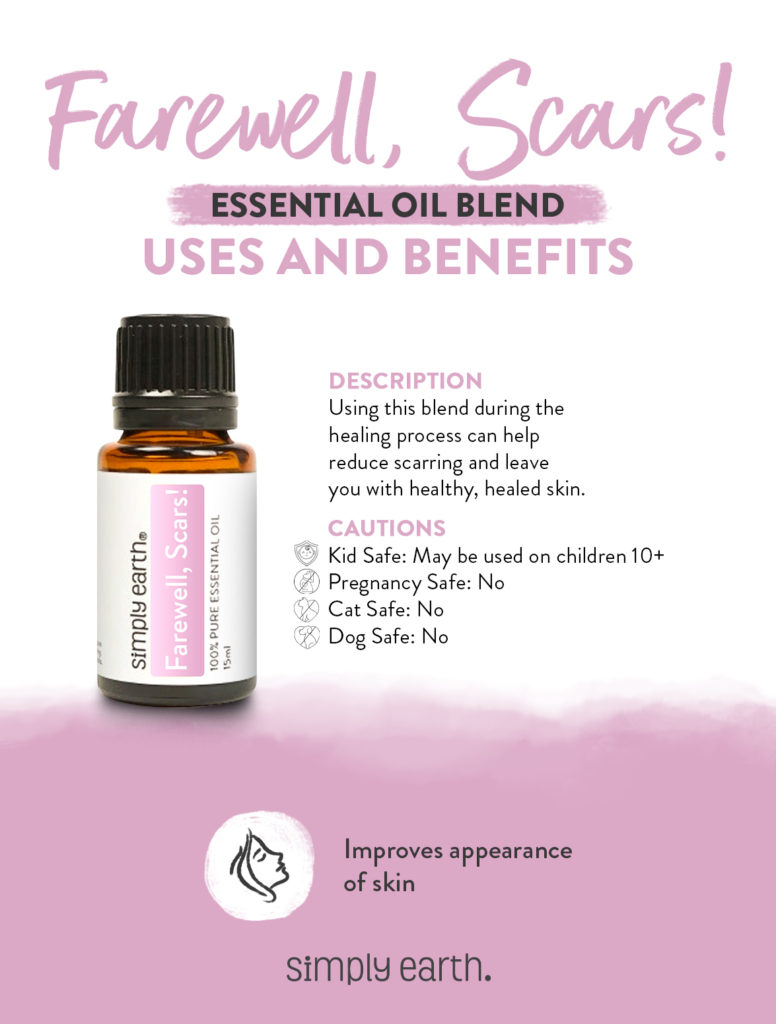 How To Use Farewell Scars Essential Oils Blend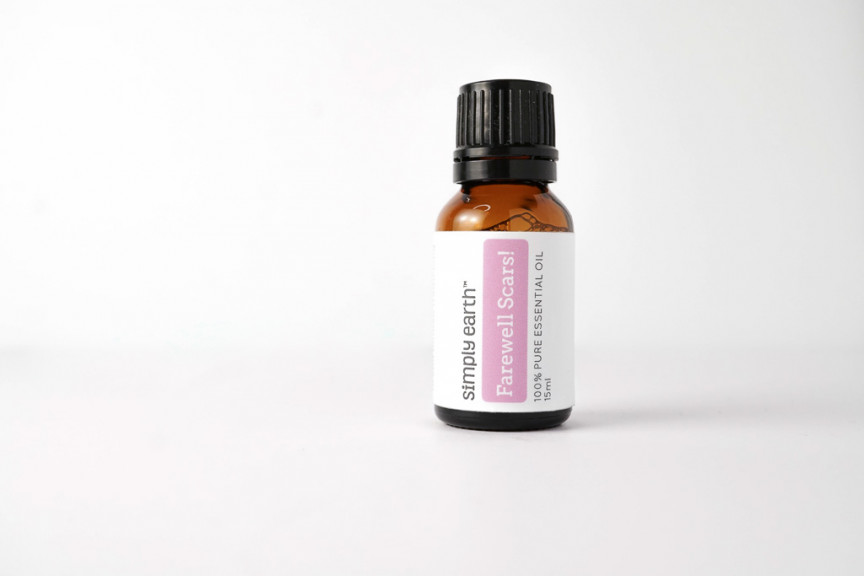 Using this blend during the healing process can help reduce scarring and leave you with healthy, healed skin.
Uses:
Decreases scarring
Improves appearance of skin
Farewell, Scars! Roll On Bottle
10 drops Farewell, Scars! Essential Oil Blend
Carrier Oil
Combine ingredients in 10 ml Roll On Bottle. Rub on skin both morning and evening to reduce the appearance of scars.
What Earthies Are Saying About This Blend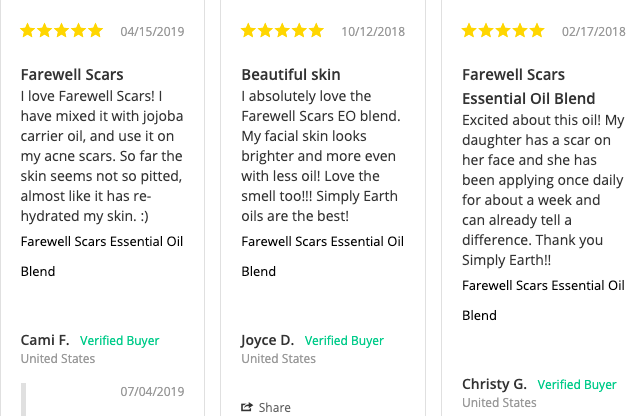 Things To Remember When Using This Blend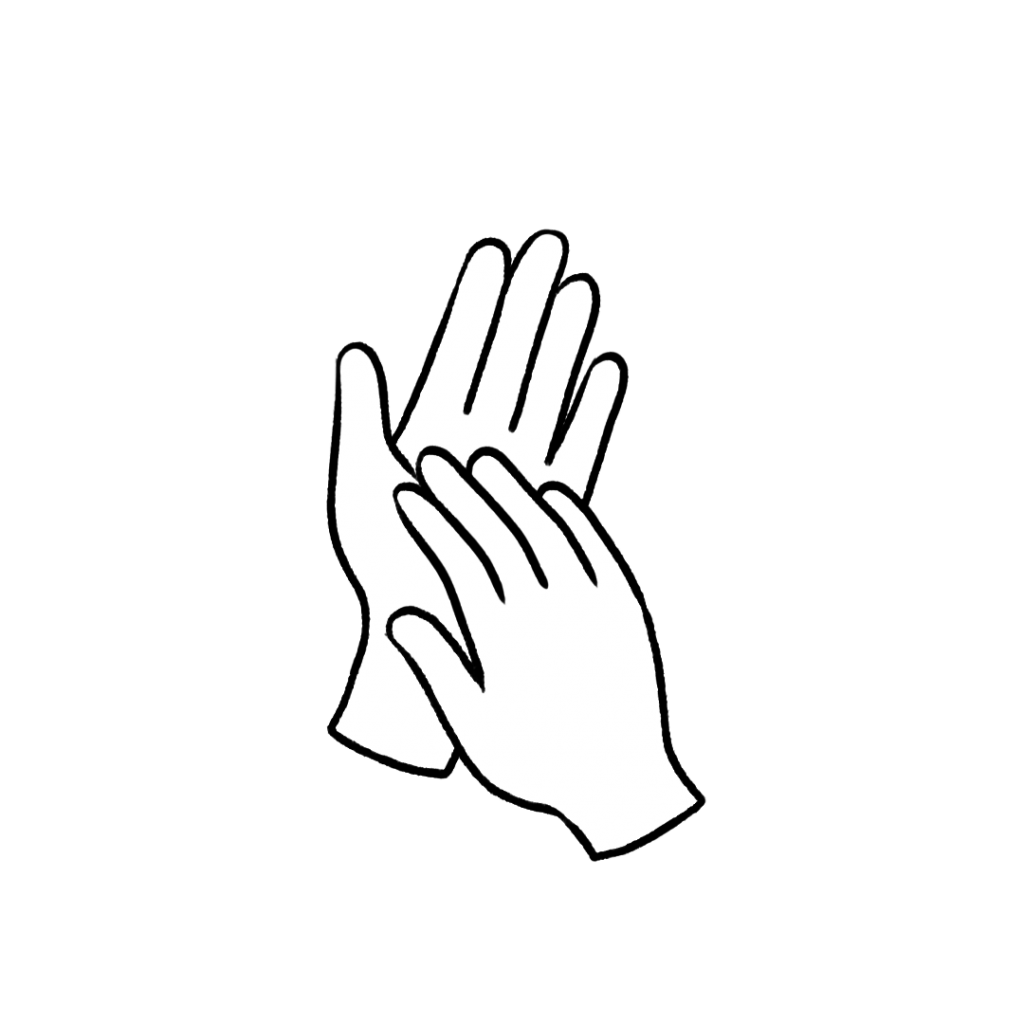 Always dilute any essential oil before using it topically. Failing to do so can cause irritation. Check out this handy dilution chart we created for topical use.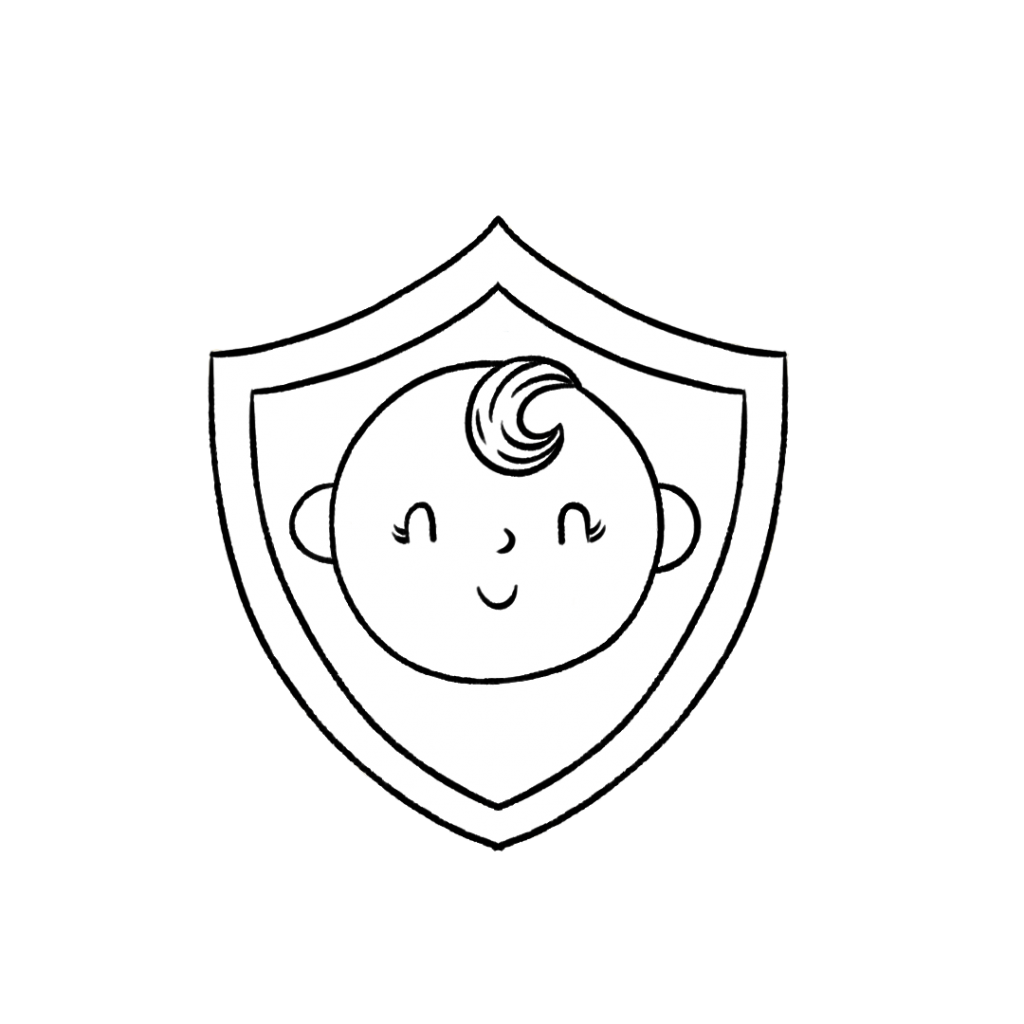 This blend is best for individuals over the age of 10.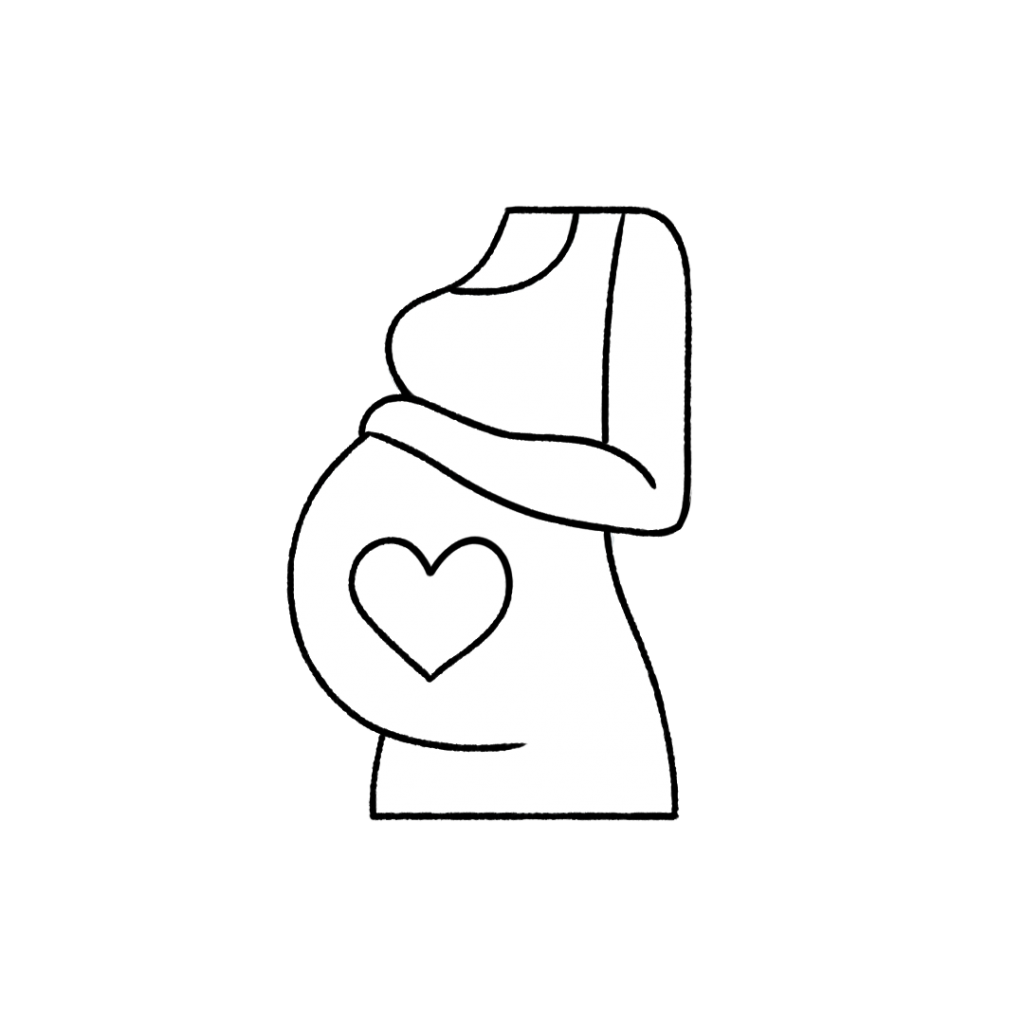 This essential is not recommended for pregnant and breastfeeding women.
Never ingest any essential oil, even if it's generally regarded as safe. For more information on why we don't ingest essential oils, check out this blog post.
This blend is phototoxic.
Please note: This post is a compilation of suggestions made by those that have extensively used essential oils and has not been verified scientifically with clinical tests nor reviewed by medical experts. It is anecdotal information and should be treated as such. For serious medical concerns, please consult your doctor.
How Can You Use Farewell, Scars in your life?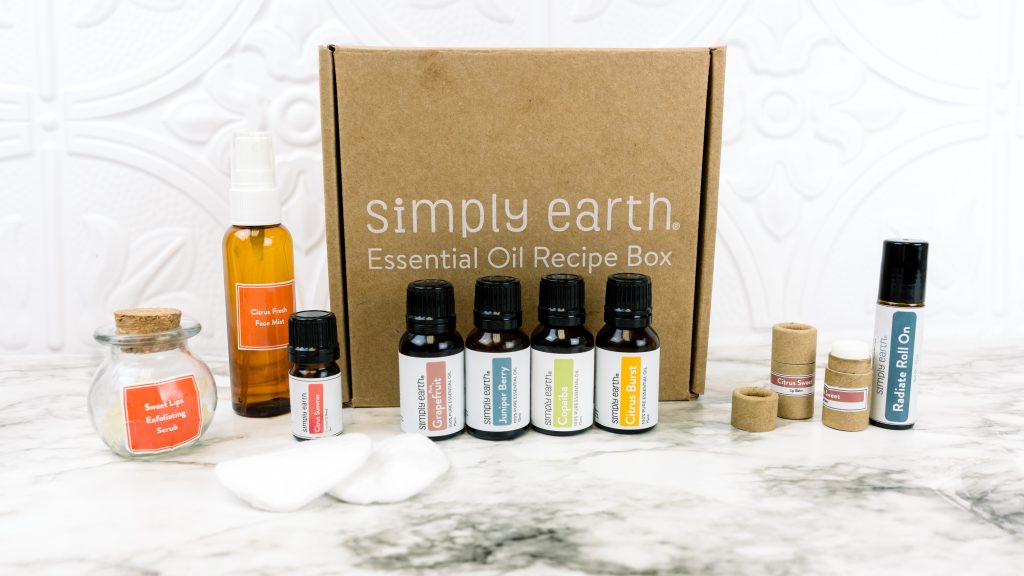 We'd love to hear from you. Let us know in the comments below!
If you haven't subscribed yet, this is the best time to do it! This box is worth over $150 (if priced from the Big Essential Oil Companies), plus with your first box, you'll get a Big Bonus Box worth $47.84— absolutely FREE!